There are two ways of looking at a home that comes with a neutral color palette, bland walls and a lack of personality. You can either view it as a boring home without any excitement or you can use the opportunity to unleash your creative juices and turn it into an inviting home that reflects your personality. Homepolish interior designer Haley Weidenbaum obviously took the latter approach as she transformed her Los Angeles home, which was a 'blank slate' when she moved in, into a cozy and colorful space that is both playful and relaxing.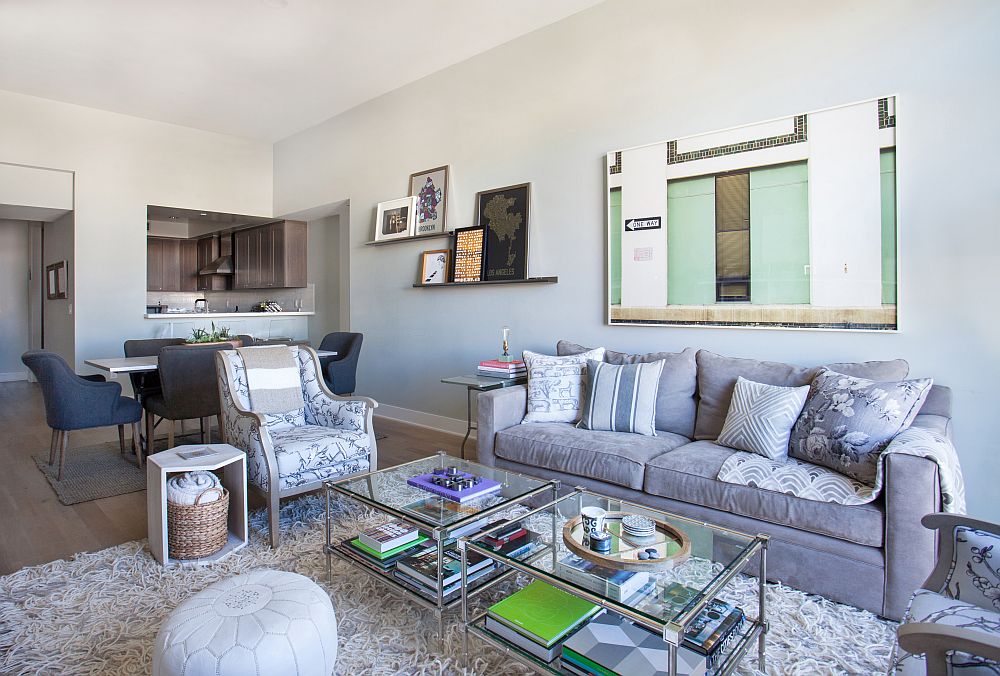 The entire transformation process was all about resourcefulness and imagination, as decor in bold colors and patterns was used to drive away any sense of lingering blandness in every single room of the house. An open plan living area with a large dining space and corner kitchen employ some gorgeous pieces such as the Crate & Barrel Bird Chairs and a color-coded bookshelf to ensure the aura of the space is both engaging and inviting. A smashing home office with invigorating pops of orange is undoubtedly the showstopper of the home, while the plush bedrooms in gray with pops of yellow offers a cozy personal sanctuary.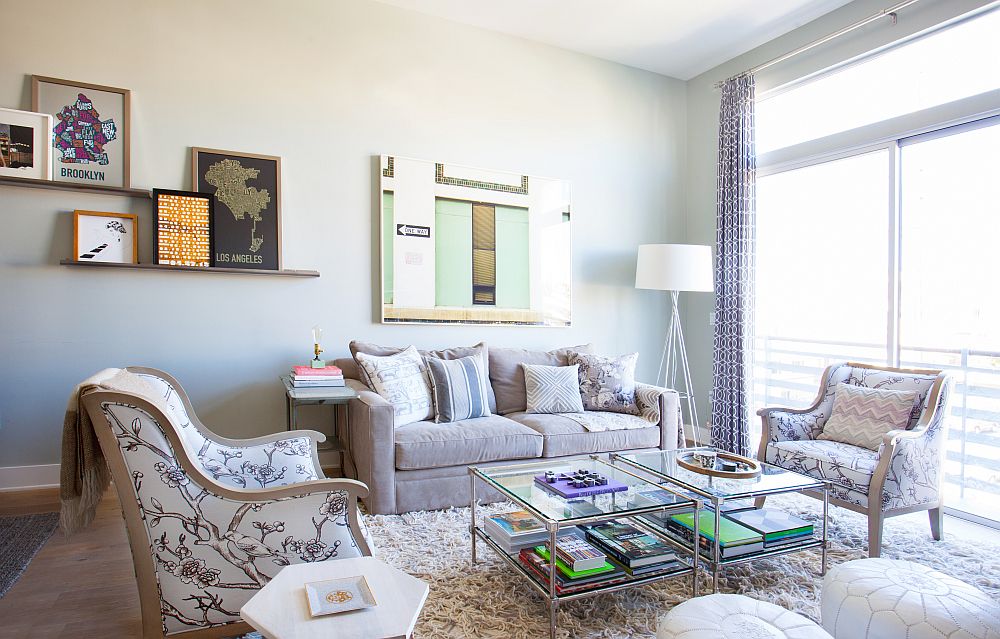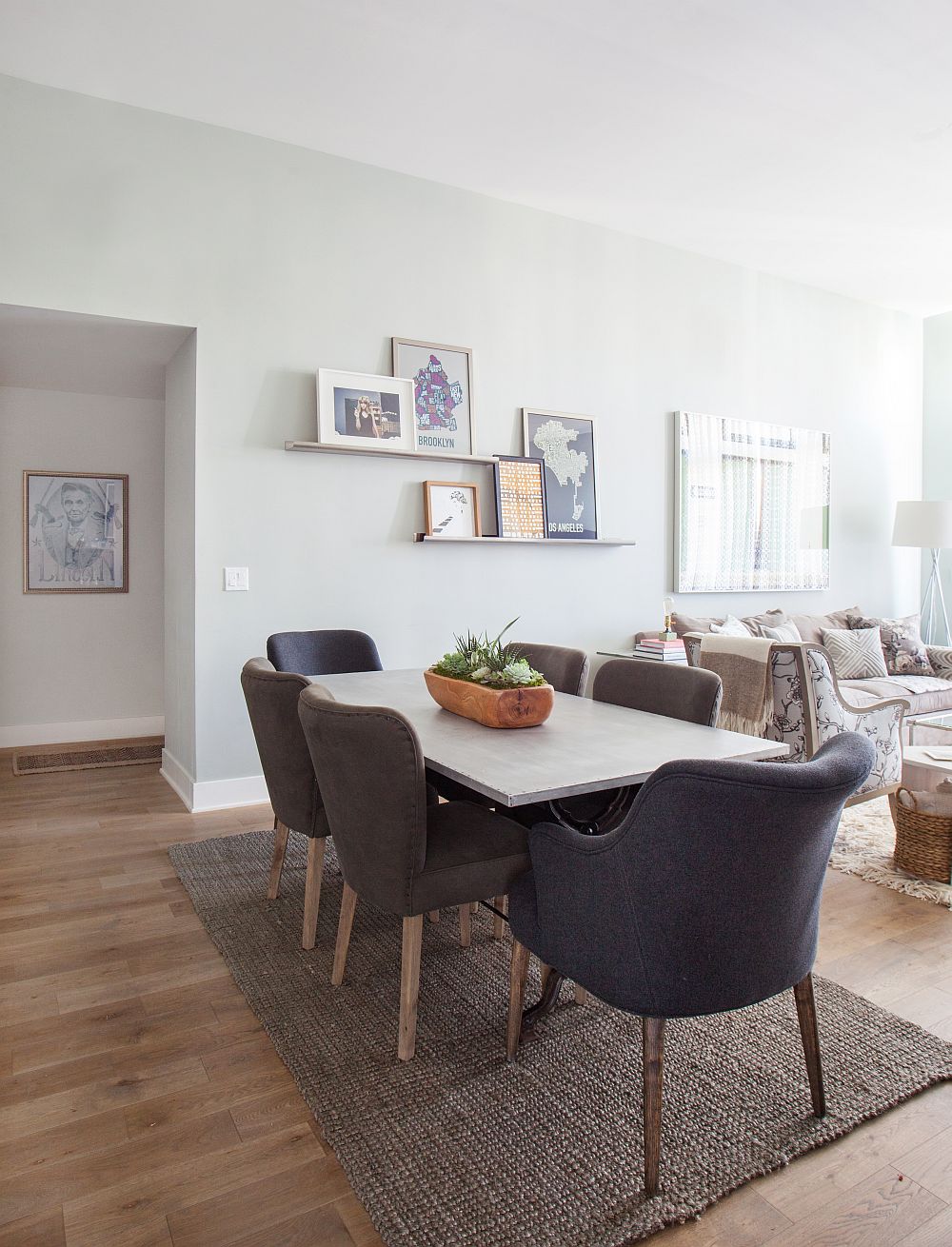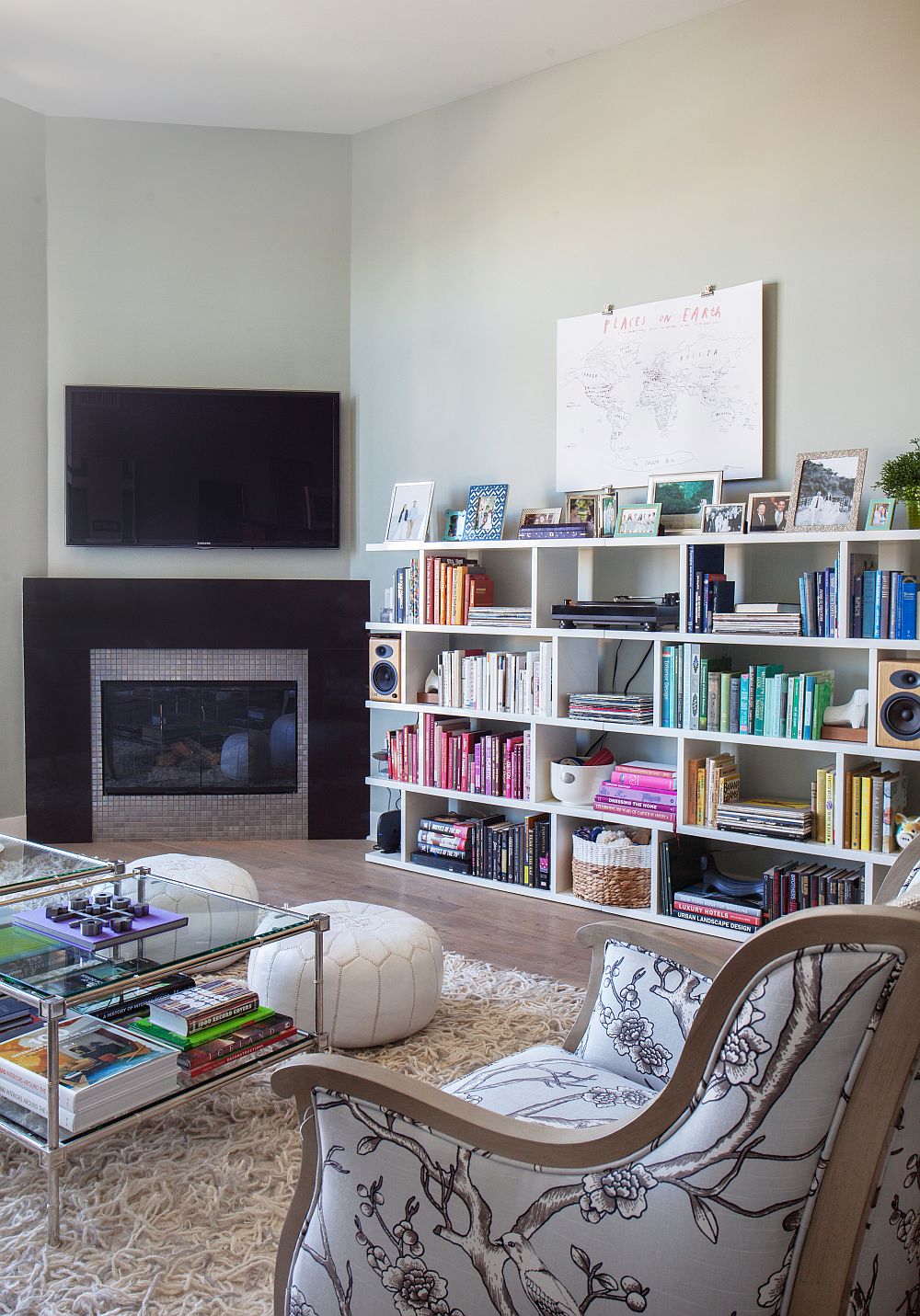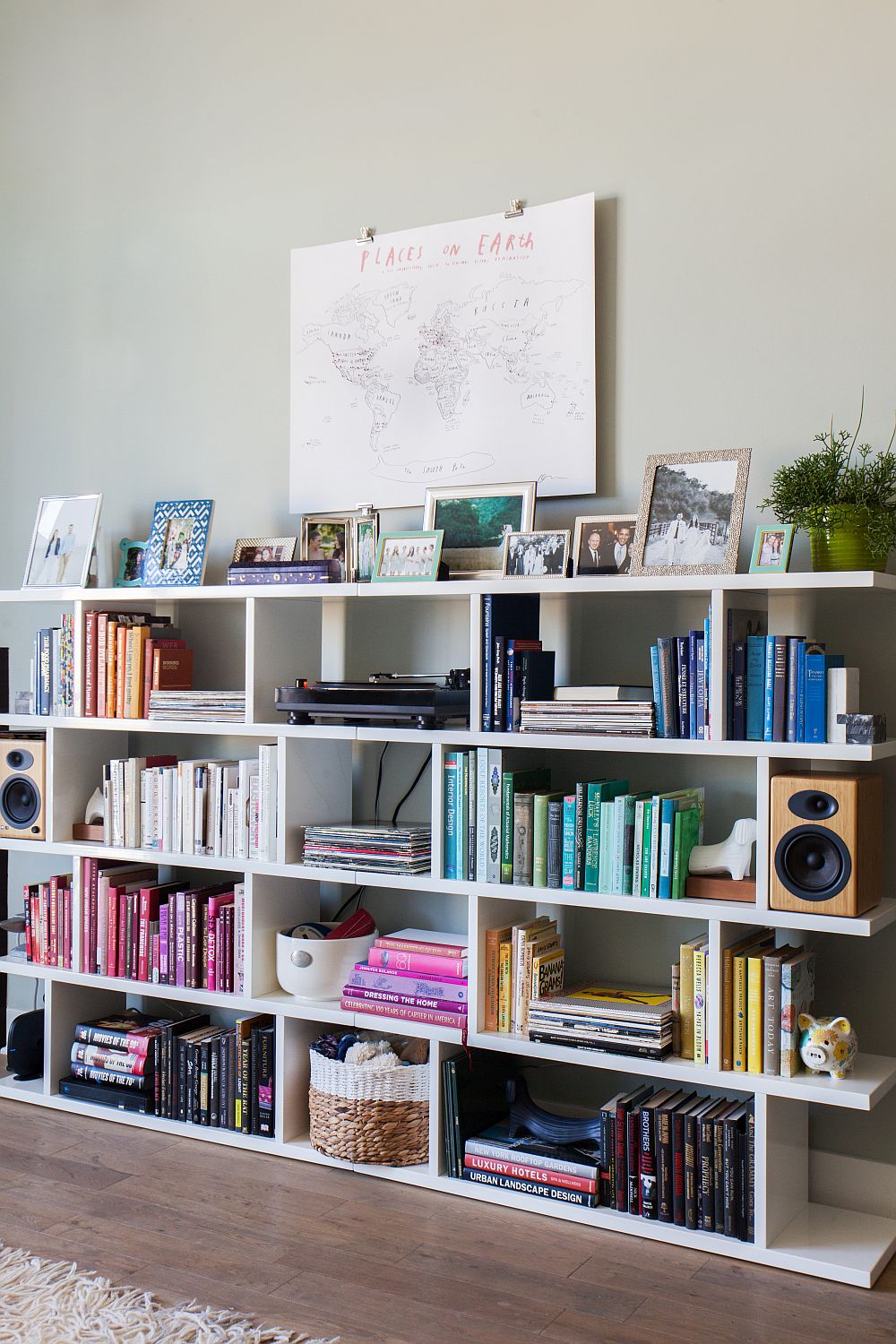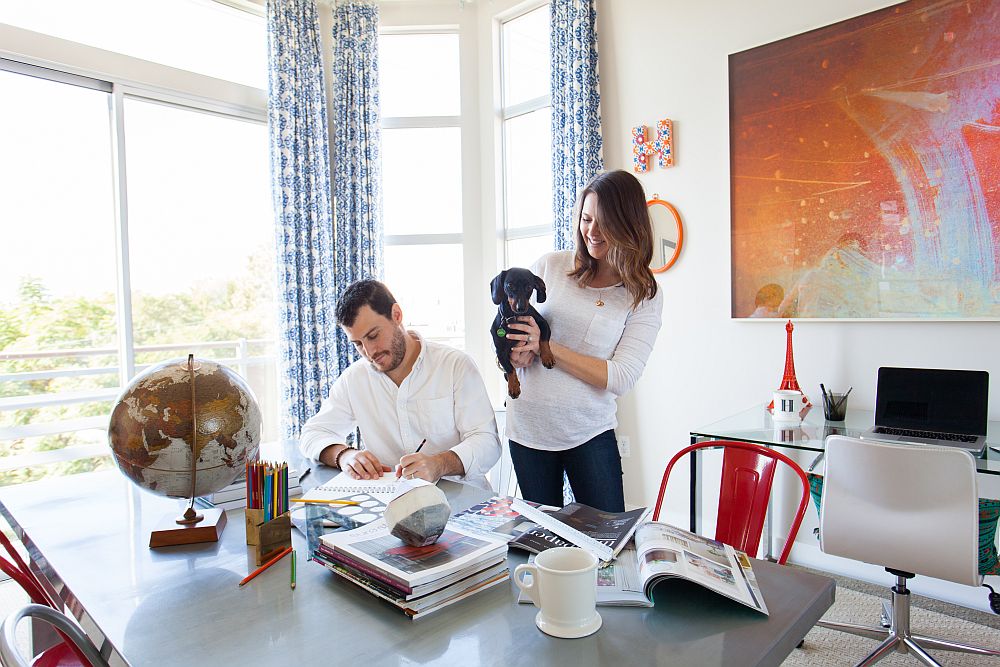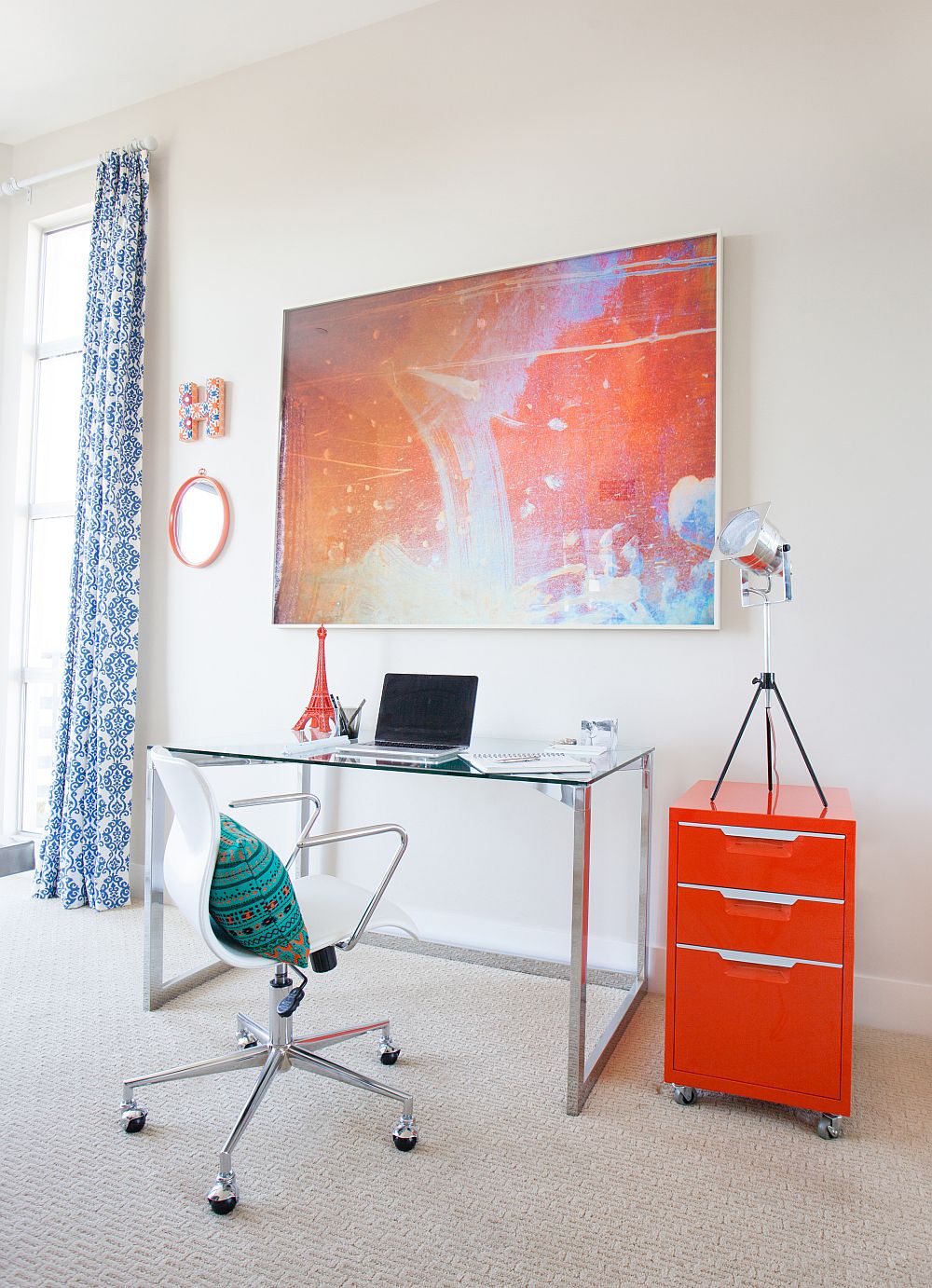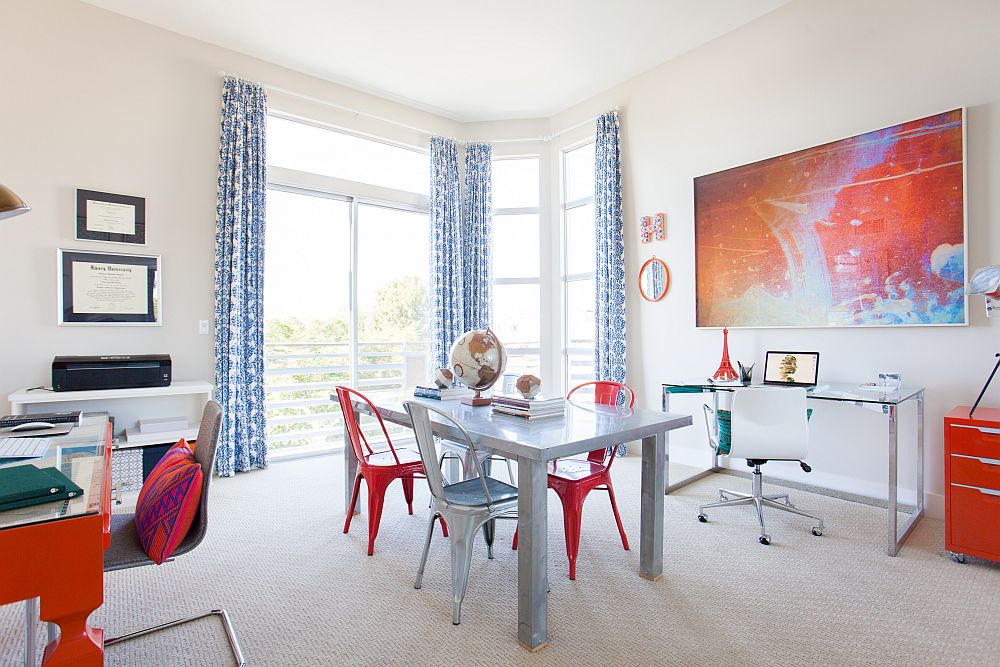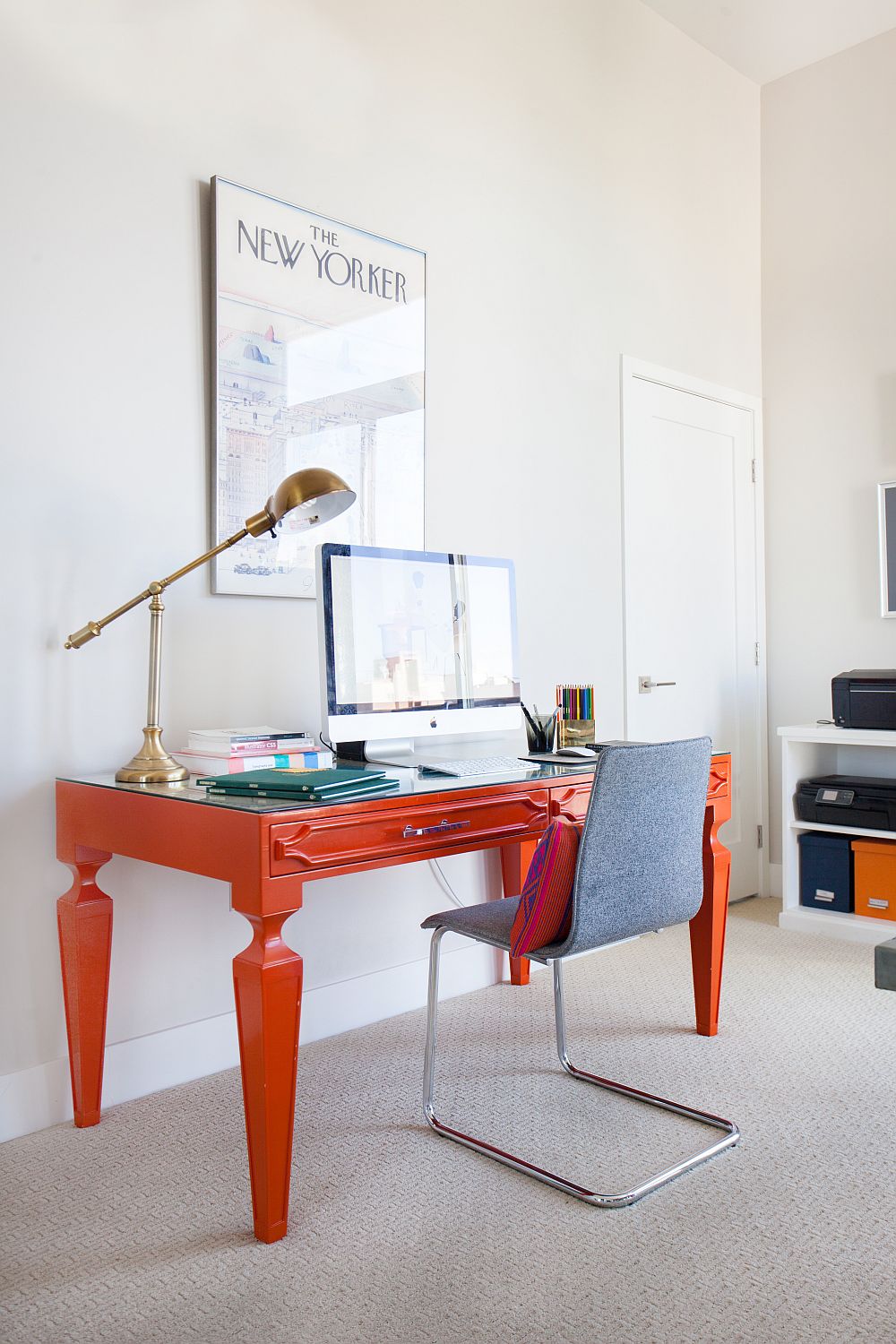 Art became a vital part of the makeover, as the large walls in neutral shades demanded 'standout pieces' that seamlessly blended with the overall ambiance. The fact that Haley's husband Adam is a graphic designer and her father a photography enthusiast meant that she was fortunate enough to fill the home with charming artwork without actually spending a fortune on the pieces. Understated and exquisite, this is a home that beautifully blends the vintage with the modern and aesthetics with functionality.
[Photography: Tessa Neustadt]