Most often, the chalets that we discover are surrounded by the spectacular Alps and draped in luxury, or they offer unabated views of unending ski slopes in getaways such as Jackson Hole. But the Chalet Bolton-Est is a touch different from these usual opulent affairs. Designed by Boom Town and surrounded by a picturesque, serene landscape, this gorgeous private residence brings the timeless beauty of a woodsy chalet to the modern home. The twin roof design of the house gives it a unique façade and also keeps away excess sunlight during the summer months. Despite its cubic design and smart use of gray on the outside, there is still an unassuming rustic quality about the residence.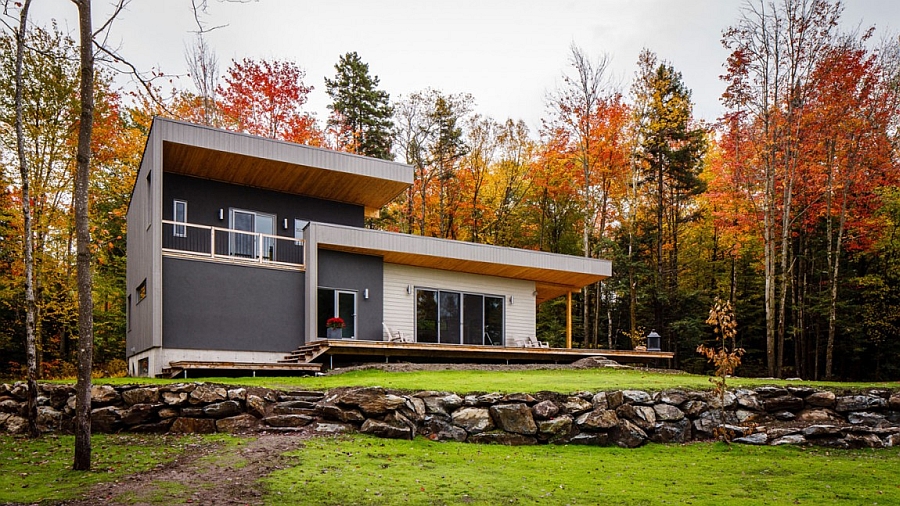 The open plan living area is the obvious heart of the house, and large glass doors ensure that it's connected with the elevated porch and the charming view outside at all times. The porch becomes a natural extension of the interior in the warmer months and offers a perfect vantage point from which one can overlook the mesmerizing woods and the distant pond. Carefully curated decor in the living area mixes vintage, rustic and modern elements seamlessly to give the home a unique, relaxed ambiance.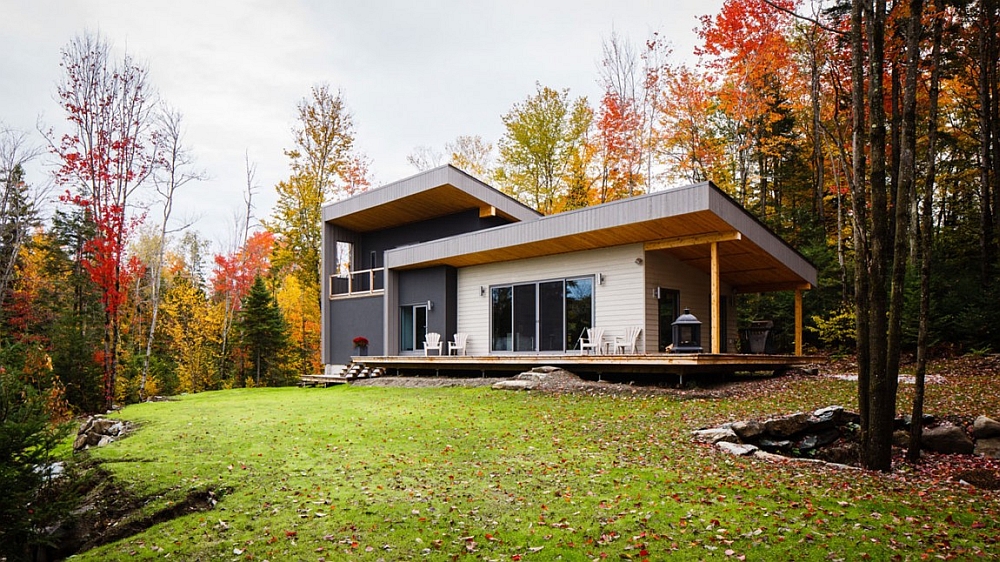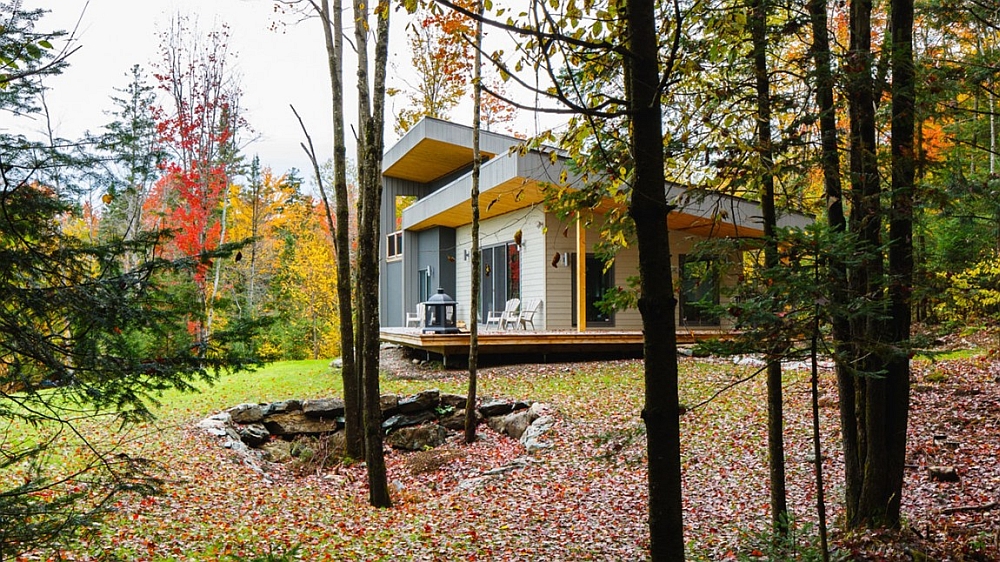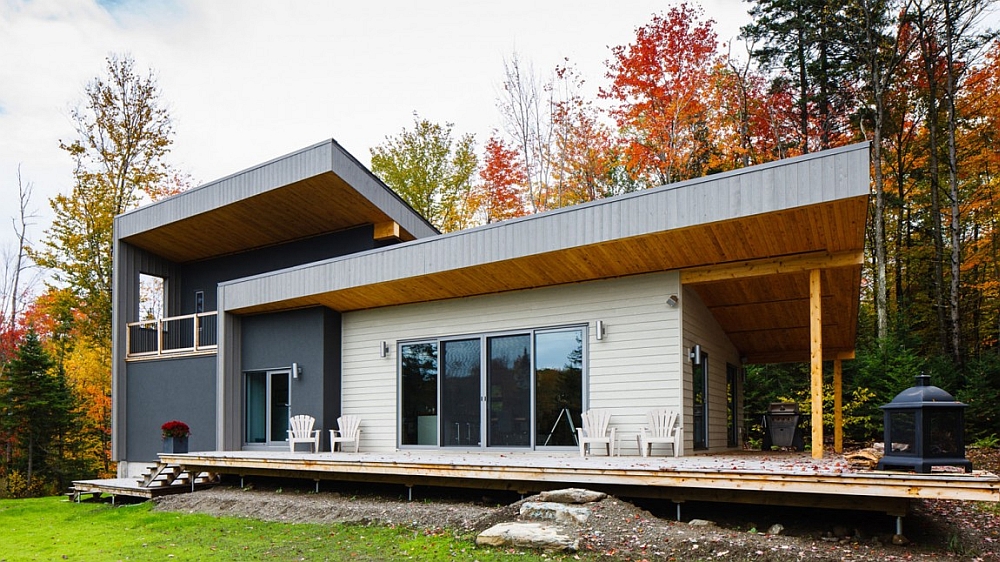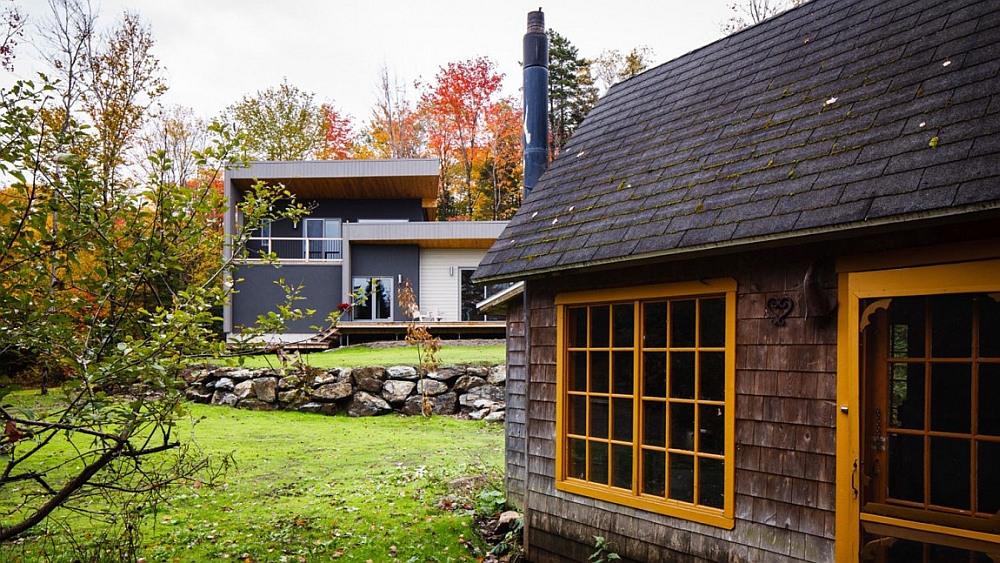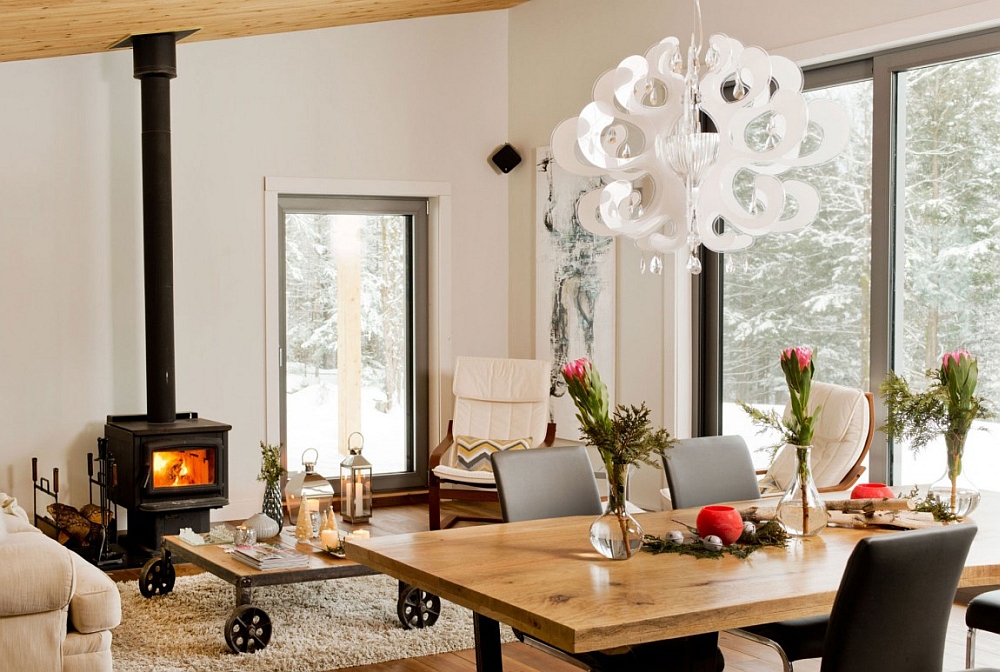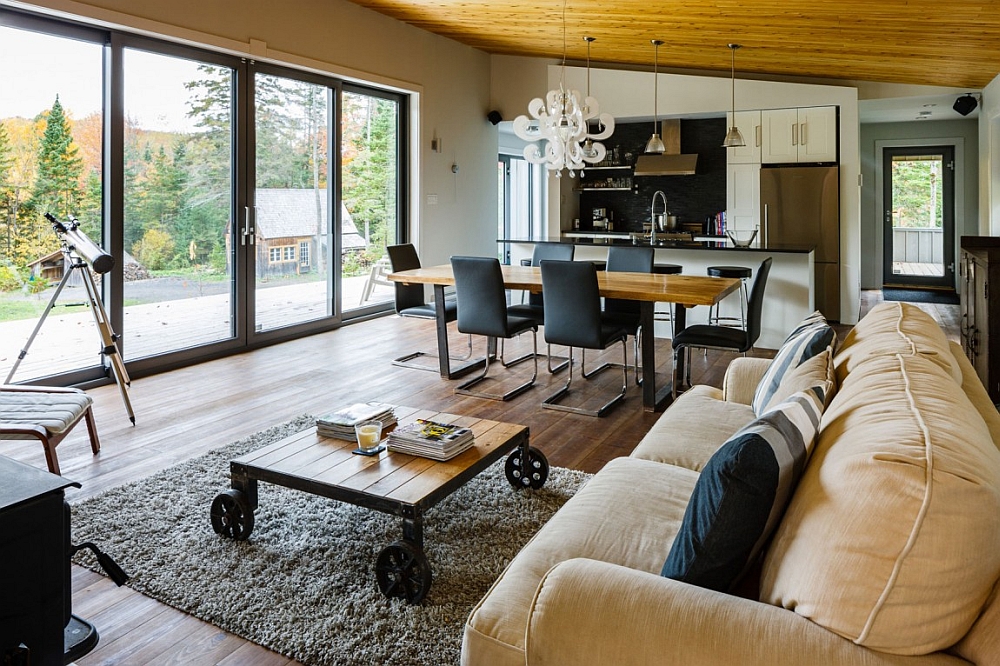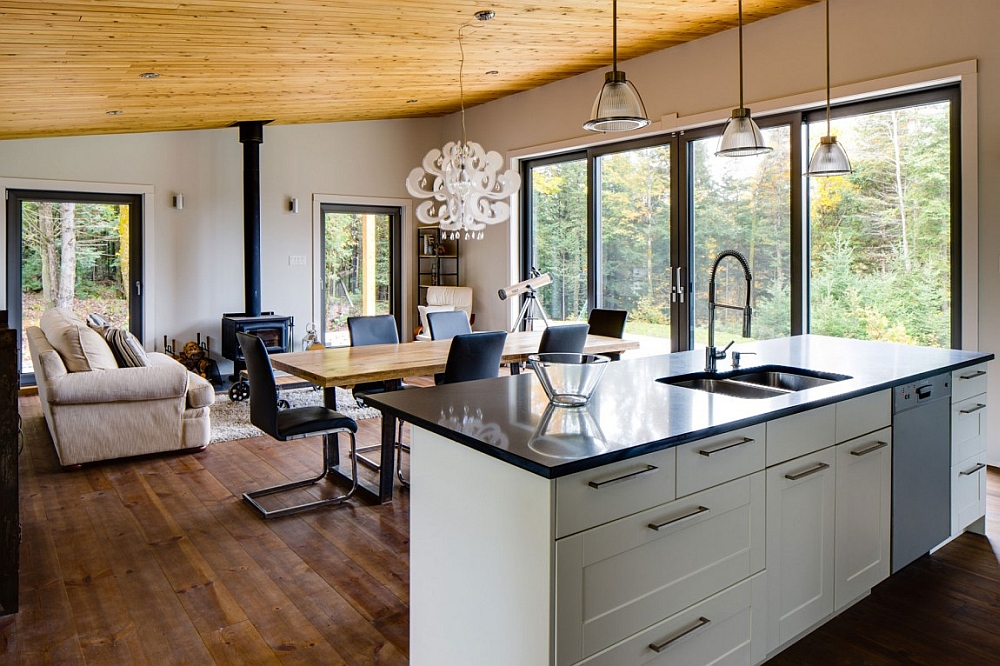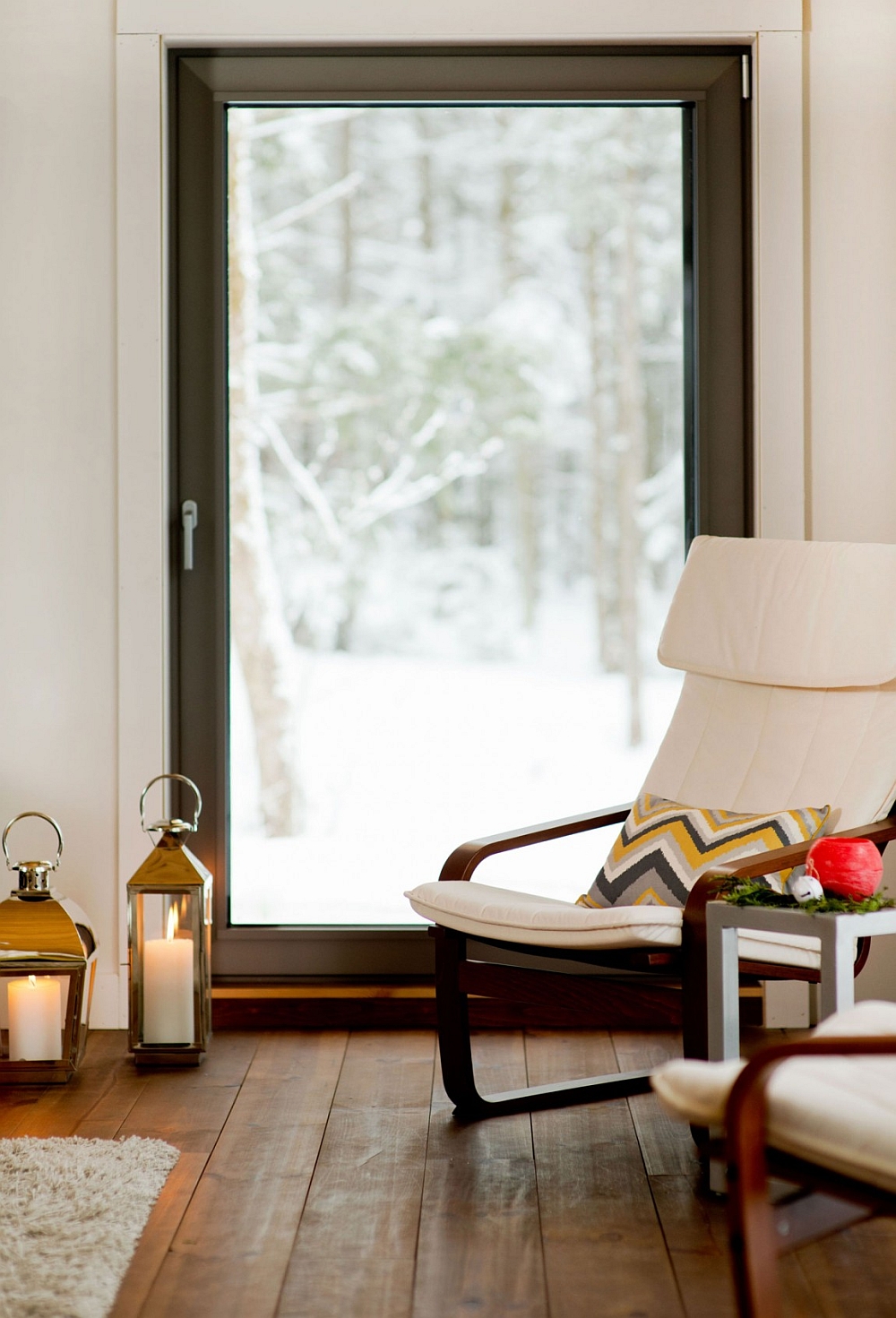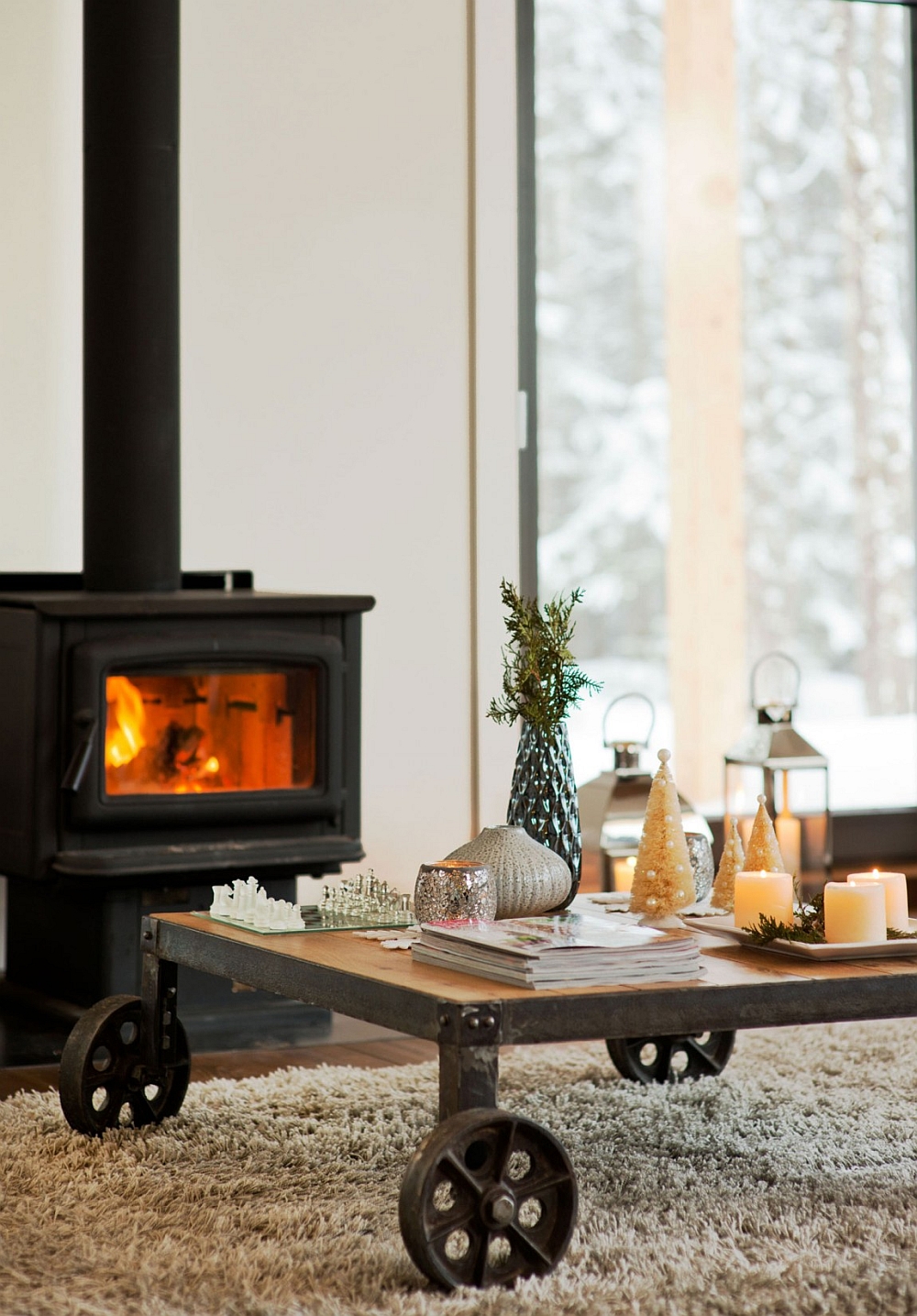 A modern kitchen in black and white with a healthy dose of yellow and a smart dining room with lovely lighting complete this zone. Neatly tucked away on the top floor are the master bedroom and the bathroom, which use a simple, neutral color palette to create a relaxing atmosphere. Warm wooden surfaces add to the inviting, cozy vibe that Chalet Bolton-Est exudes.