Renovating existing heritage structures to suit the specific needs of a growing urban family can indeed be difficult at the best of times. The Hope Street Residence provided the creative minds from Steve Domoney Architecture with a similar challenge, as they needed to come up with a classy, contemporary addition for a weatherboard period cottage in Geelong West, Victoria. As is the case with most heritage cottages, the existing façade of the home was left largely untouched and a grand extension was added to the rear, bringing together both modern aesthetics and old world charm. The interaction between both structures gives the home its unique aura and shapes a truly exclusive interior.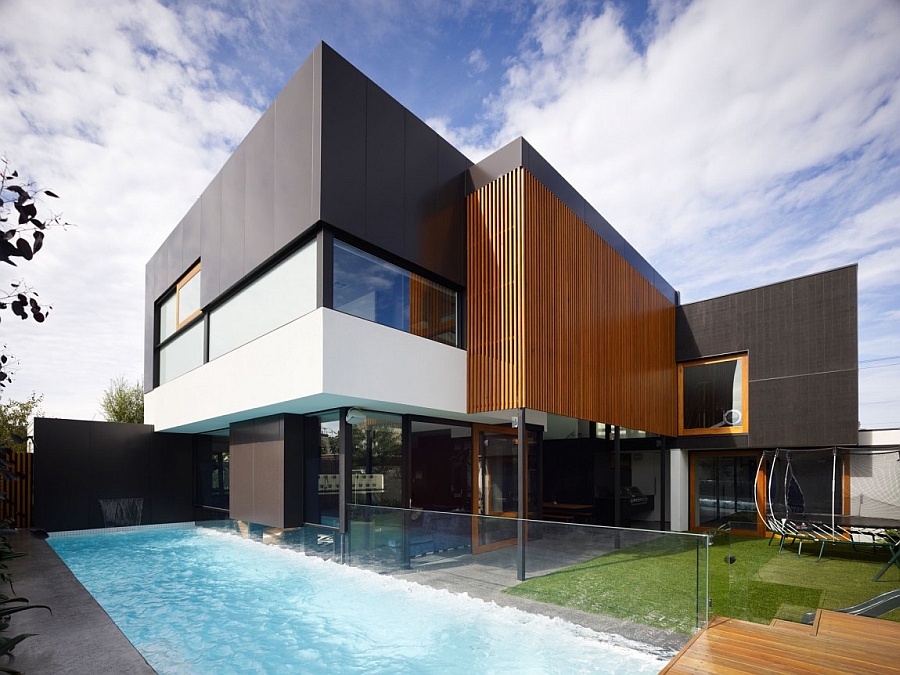 The fresh, ingenious addition acts as a bridge between the interior and the backyard, as large outdoor living zones create transition spaces between the two. Apart from the refreshing pool and a lovely garden, the presence of a large screen with vertical timber slats ensures that the landscape outside becomes an organic extension of the living area itself. Combining adequate privacy and ample shade with a controlled stream of natural light, the timber screen brings both aesthetic appeal and functionality to the house.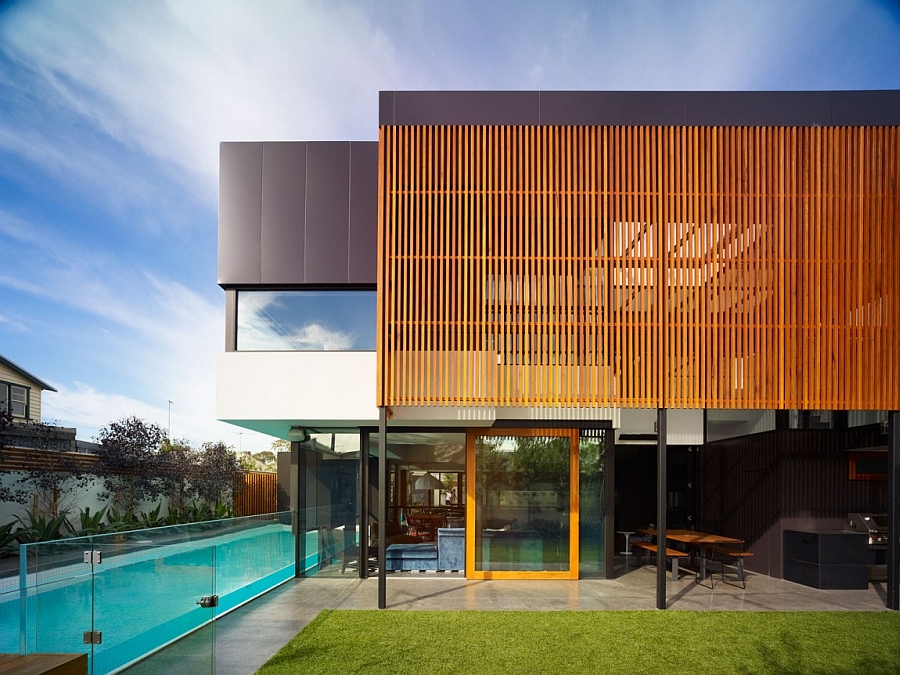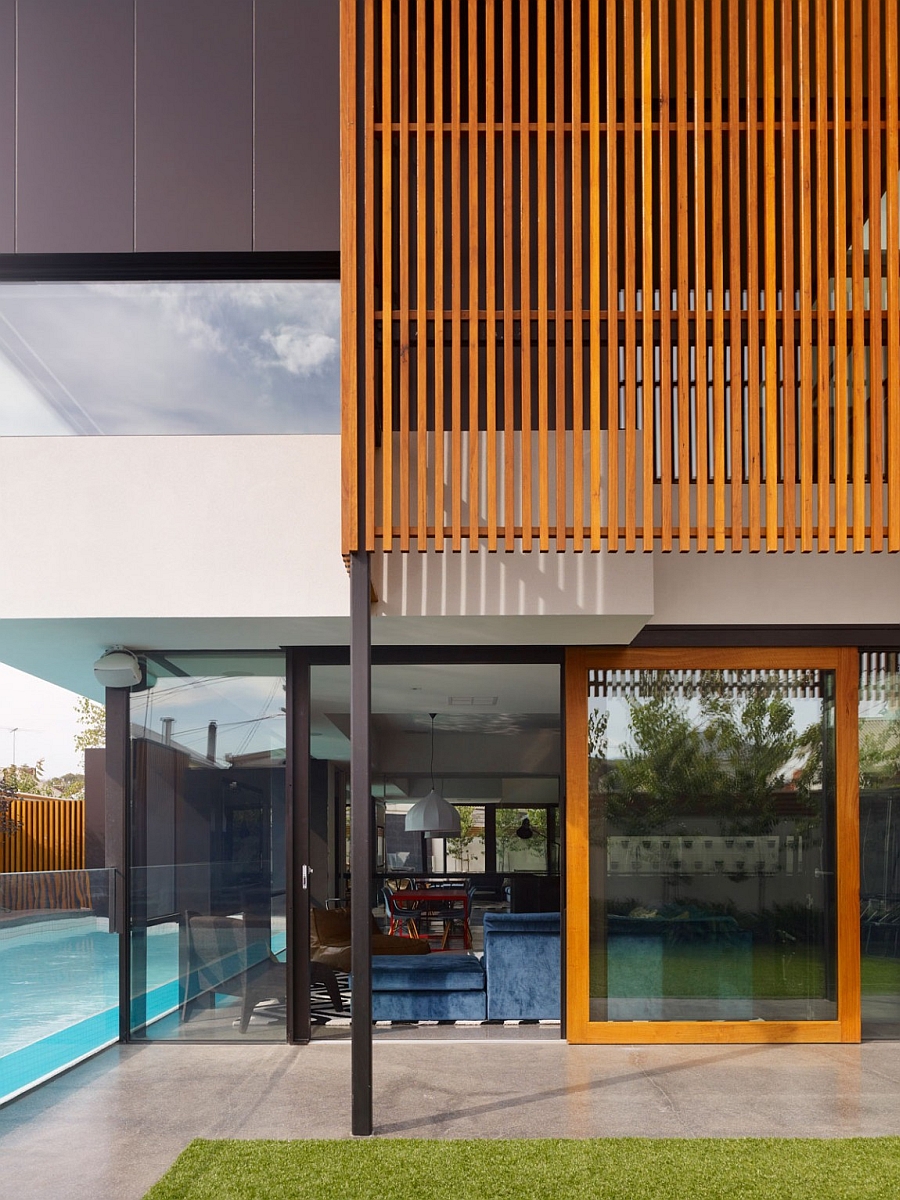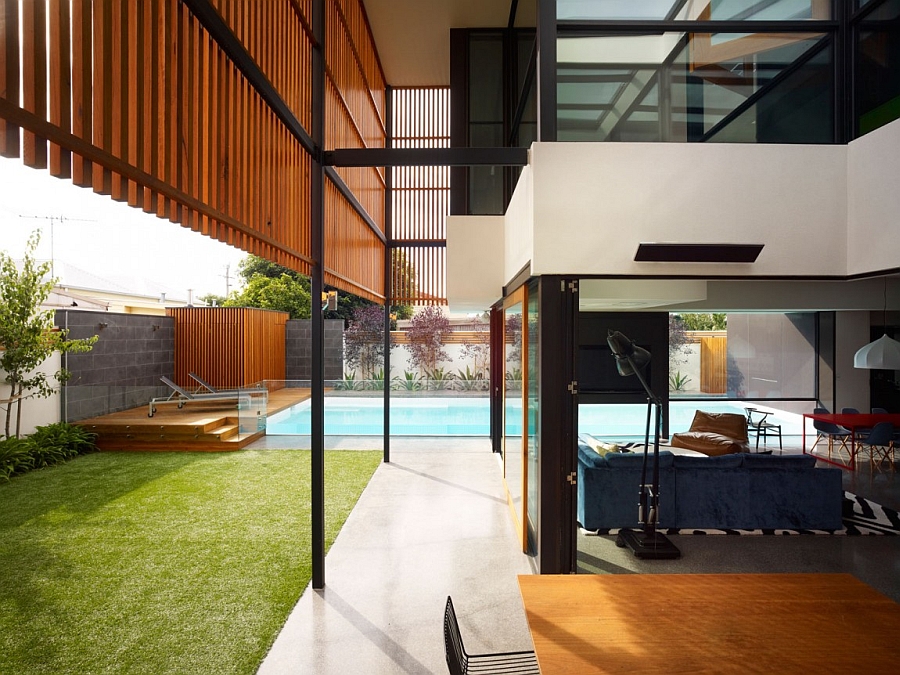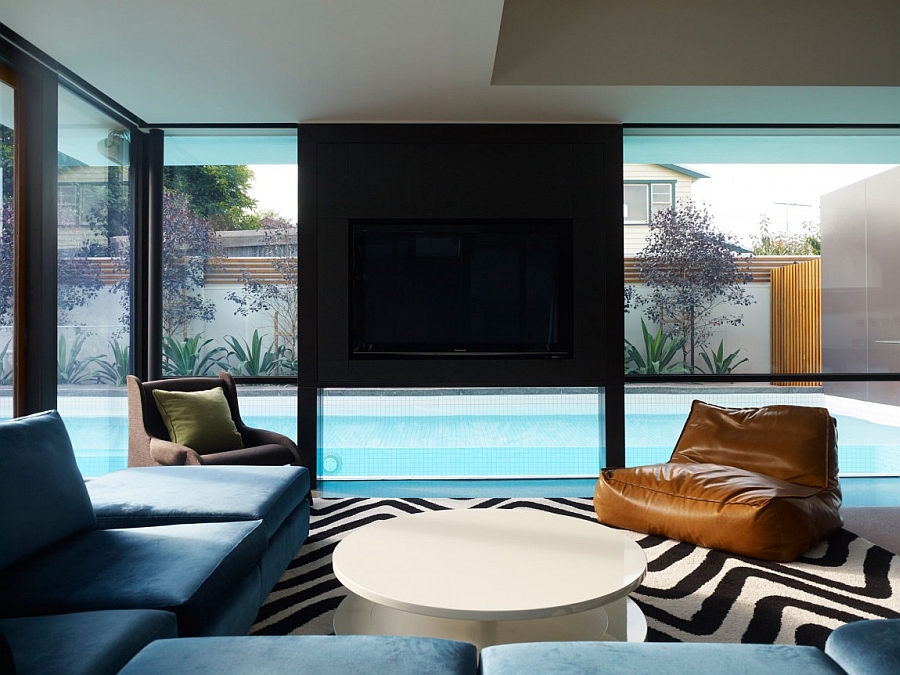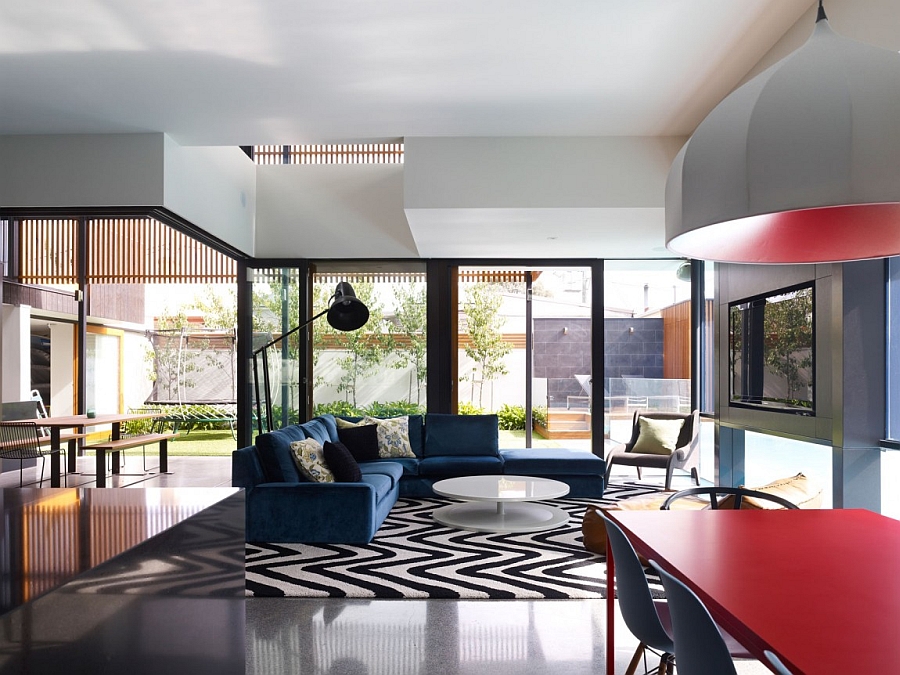 On the lower level, the old cottage rooms are used as bedrooms and utility spaces, while the latest addition houses the public spaces. The interior is largely clad in sophisticated charcoal gray and white, while plush decor, creative artwork and curated accents add pops of bright red, orange and green. Complete with 3 bedrooms, a home gym, a game room, a laundry and twin terraces, the revamped residence showcases a smart blend of style and practicality.