We at Decoist are big fans of the still life photography revival! Not only has it breathed new life into the realm of product photography, it can teach all of us a thing or two about styling our own homes with personality. Today we're spotlighting the work of distinct design forces–one individual and two design studios–all of which have embraced still life styling in unique ways. Get ready to be inspired…
Eric Trine
Let's begin with the work of Eric Trine, an object-based studio artist whose projects range from decorative objects for the home to small scale/build projects for commercial clients. Learn more about Eric here.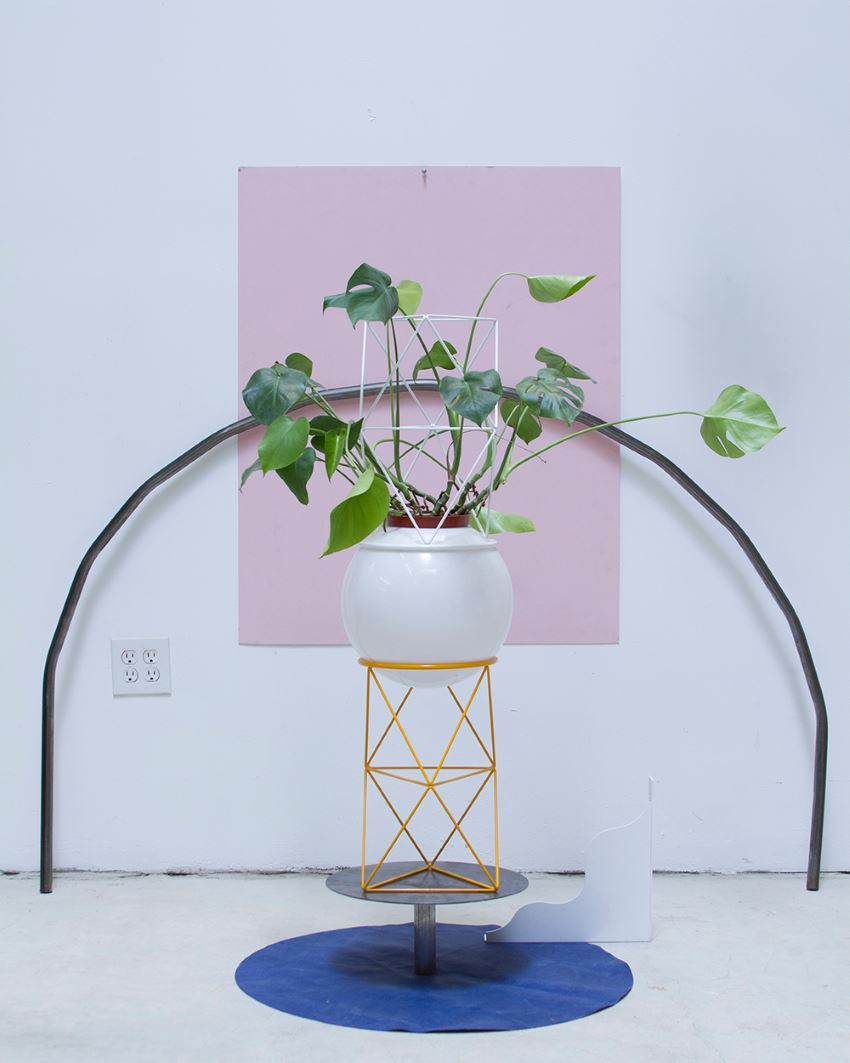 As interesting as Trine's design skills is the way he produces compelling visuals with his creations. Below we see his Double Octahedron Pedestal. Above we see a version of the pedestal in an amazing sculptural vignette involving a plant, a spherical container and other objets d'art.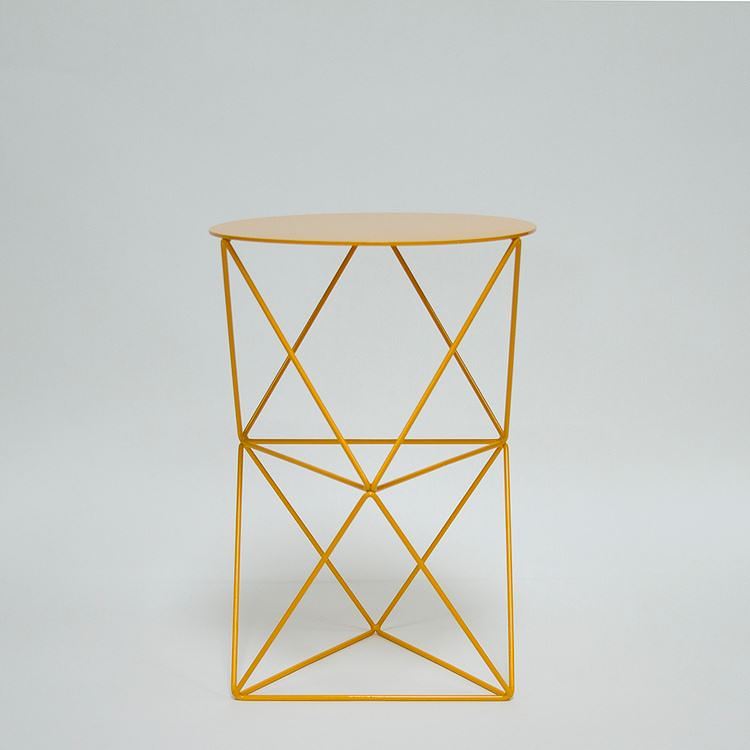 About his images, Trine says, "They aren't projects, they aren't pieces, they're just practice – and they only exist (now) in their documentation. They are visual studies." He continues, "The elements in any given arrangement are a time stamp of what I have in my studio – It's a myriad of client projects, personal projects, commissioned furniture, product developments, plants – all within arms reach."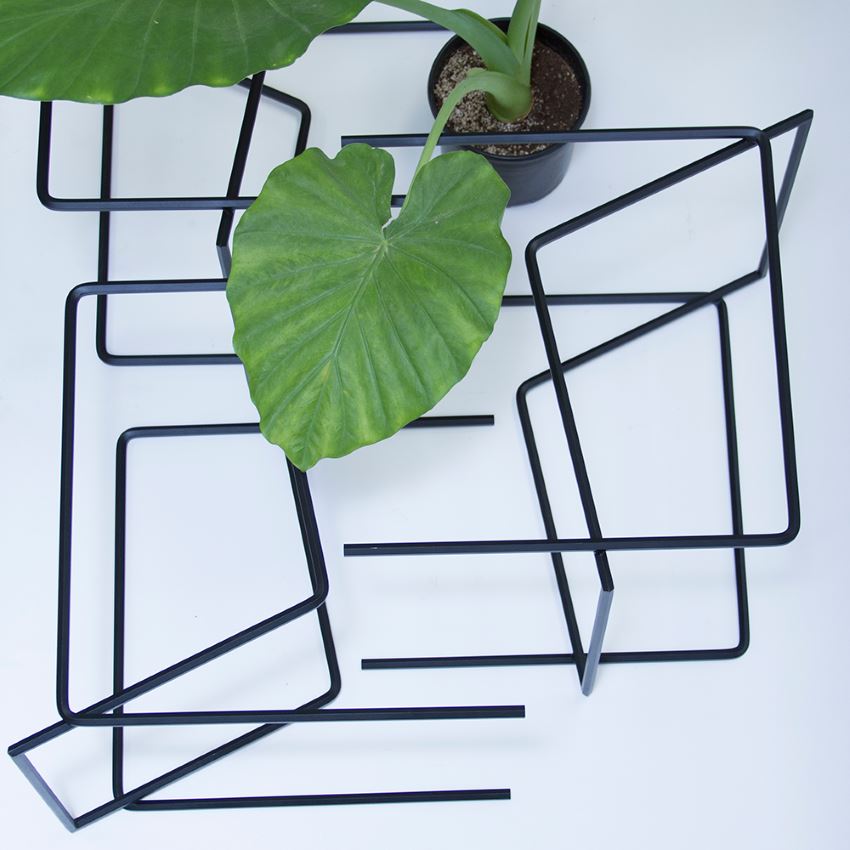 Trine inspires us to take what's within our arm's reach and create something memorable. Do you ever think about individual decor items as pieces of a larger puzzle? Candle holders, plates and planters become artist's tools, ready to be divorced from their original intention and combined into something new. If you're interested in Trine's products specifically, you can shop his collection here.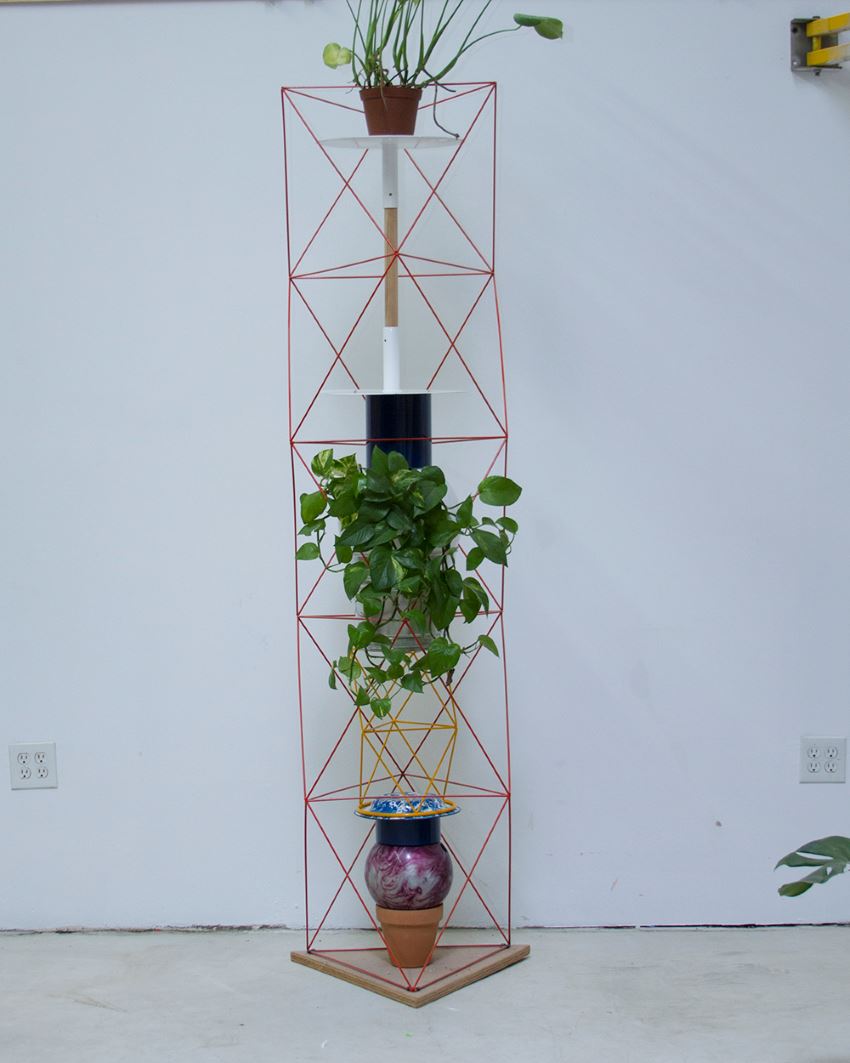 From planters and incense holders to tables and woven chairs, Trine's pieces are colorful, geometric and innovative. Below we see a collection of coasters, burner bowls and more: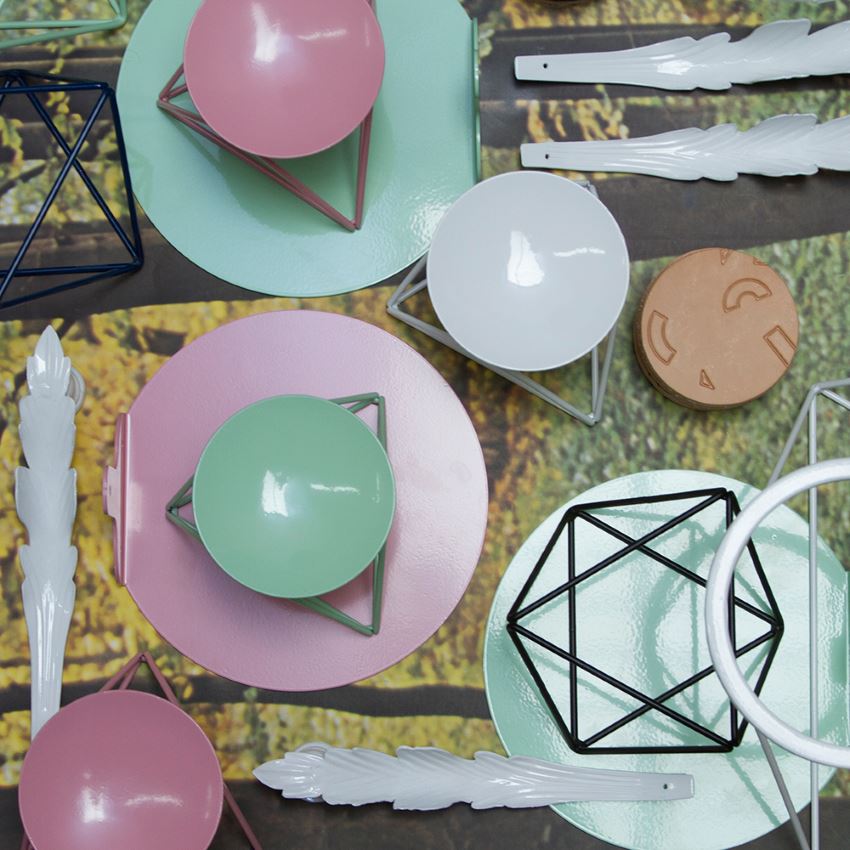 Trine's images remind us that special touches such as tropical greenery and geo backdrops can enhance our own interiors. There is magic in everyday objects!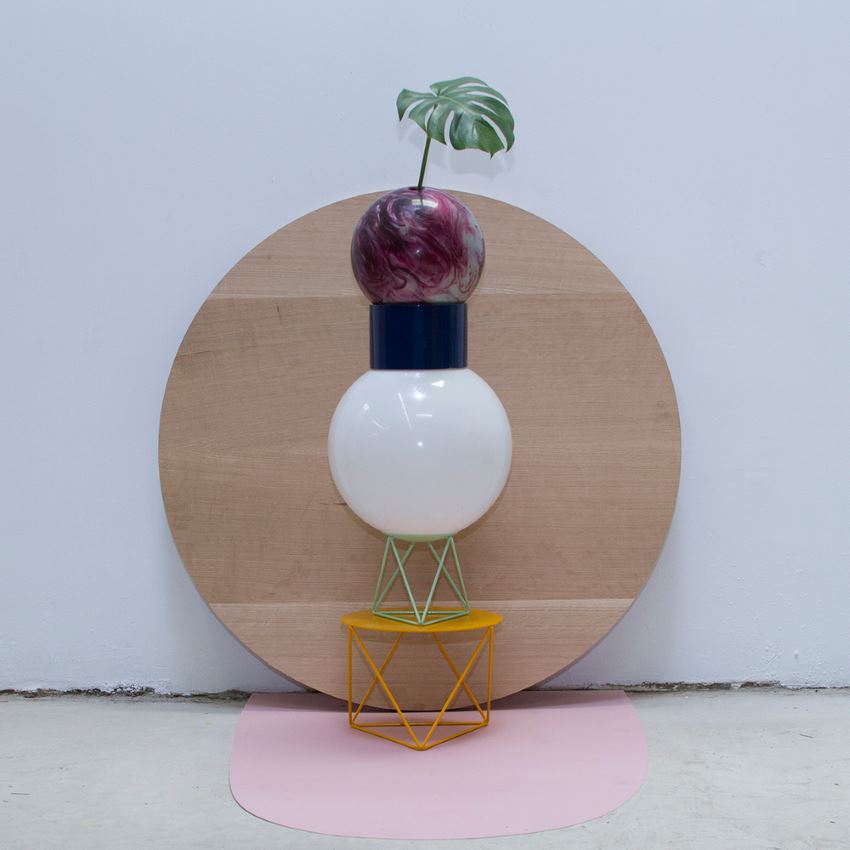 Ladies & Gentlemen Studio
Next we showcase Ladies & Gentlemen Studio, a Seattle-based design studio founded by Dylan Davis & Jean Lee. L&G Studio offers a range of artistically created products, including home decor goods, lighting, furniture and more. Below we see the Forward/Slash desk lamp, which boasts a form inspired by a sun-dial. [Note: photos in this section of the post are by Charlie Schuck]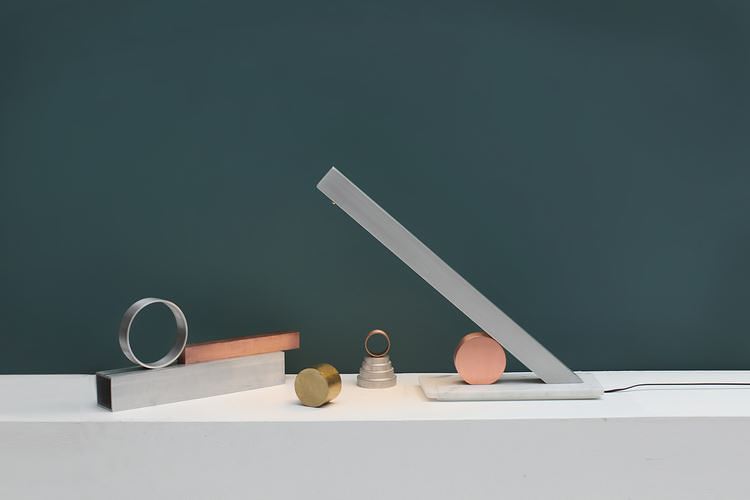 Forward/Slash is a perfect representation of the Ladies & Gentlemen aesthetic. As stated on the studio's site, "…L&G Studio's playful explorations in materiality blend their resourceful curiosity with the desire to find unexpected pairings of material and function. Their open, multidisciplinary approach to design yields an unexpected, ever-evolving set of ideas and experiments collected from their everyday discoveries, explorations, and surroundings." This openness to unexpected combinations of materials is at the heart of the still life movement.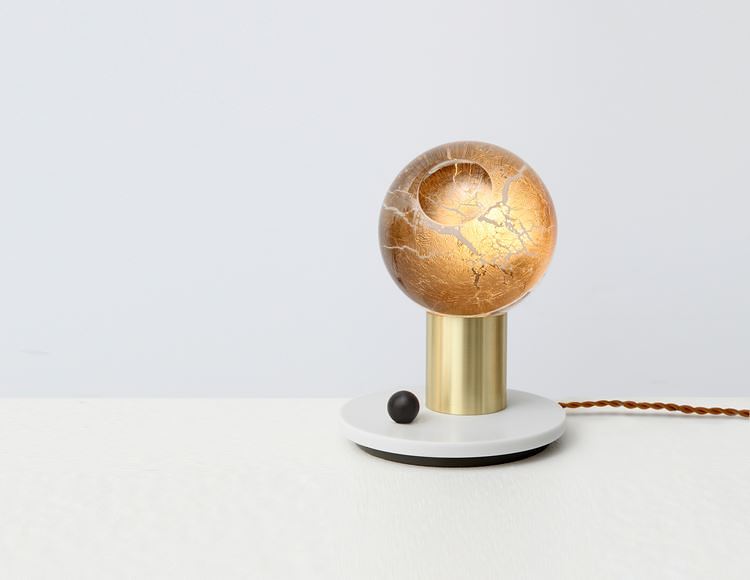 Above we see a selection from ATLAS, a series of table lights resulting from a collaboration with glass designer John Hogan. Each ATLAS lamp features a glass optical diffuser hand-crafted by Hogan, as well as a corian and metal base created by L&G Studio. Below is a still life-style photo of Hogan's glass diffusers, which are embedded with materials such as iridescent glass, mirror and silver leaf: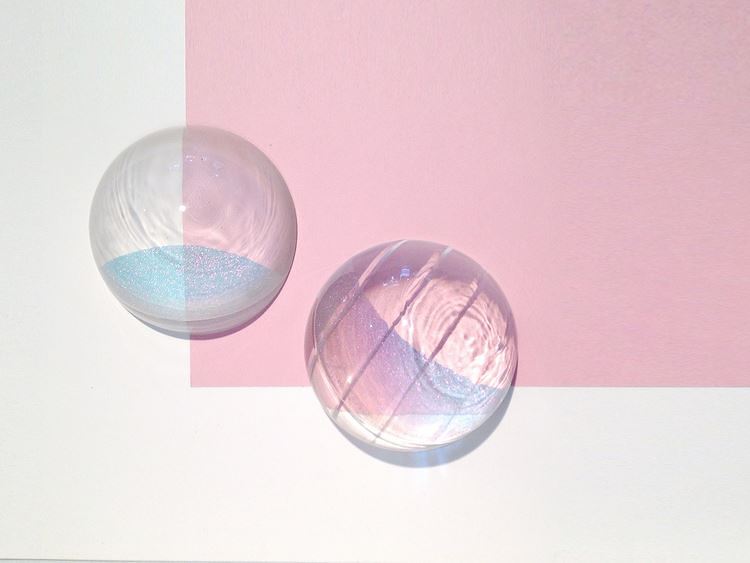 Next is SHAPE UP, a lighting series that celebrates mixed materials and geo forms. Lampshade shapes include cone, arc, cylinder and glass sphere. Once again, the glass pieces are created by John Hogan: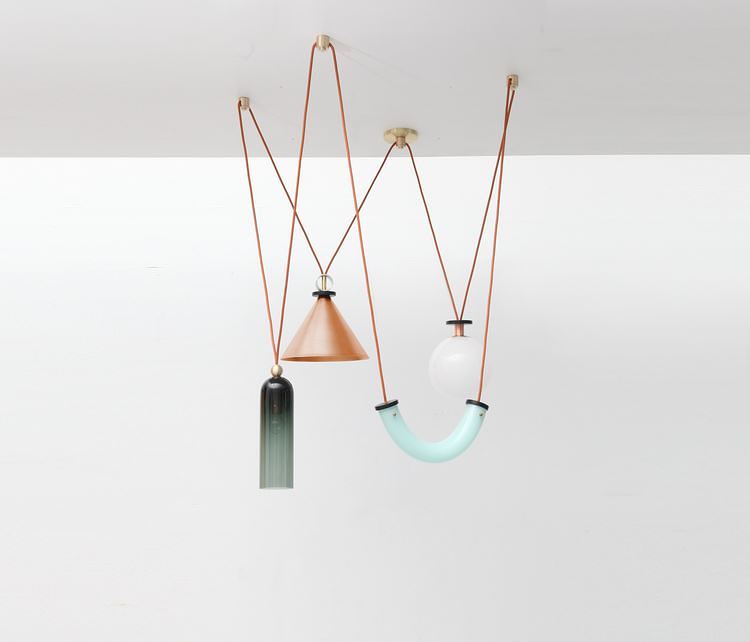 Still life styling is used to display the lighting series in the images below. Some of our favorite still life staples from the past couple of years include grid backdrops, noodles (yes, we're talking about the pool toys!), and sporting equipment.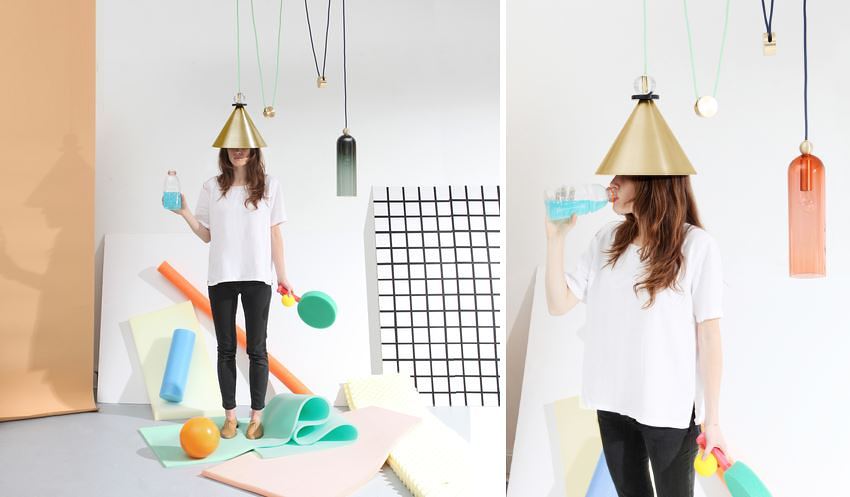 The offerings of Ladies & Gentlemen studio not only inspire unconventional combinations of materials, they remind us to think outside of the box and make bold choices when it comes to our own creations. Not to mention, they highlight the benefits of collaboration in all creative endeavors, including the projects we take on in our own interiors.
Arro Home
We end with a series of images from Arro Home, a homewares and lifestyle label that offers soft furnishings, textiles and decor in colorful designs, prints and patterns. Arro Home's product photography celebrates still life style, as shown in the image below featuring pieces such as the Zig Zag Vases (pictured at the far right):

The Microscope Tea-Towel Set and other offerings can be seen in the beautifully styled vignette below. Carefully placed objects that look good enough to eat are a consistent feature of still life photography. No wonder so many still life images feature edible items!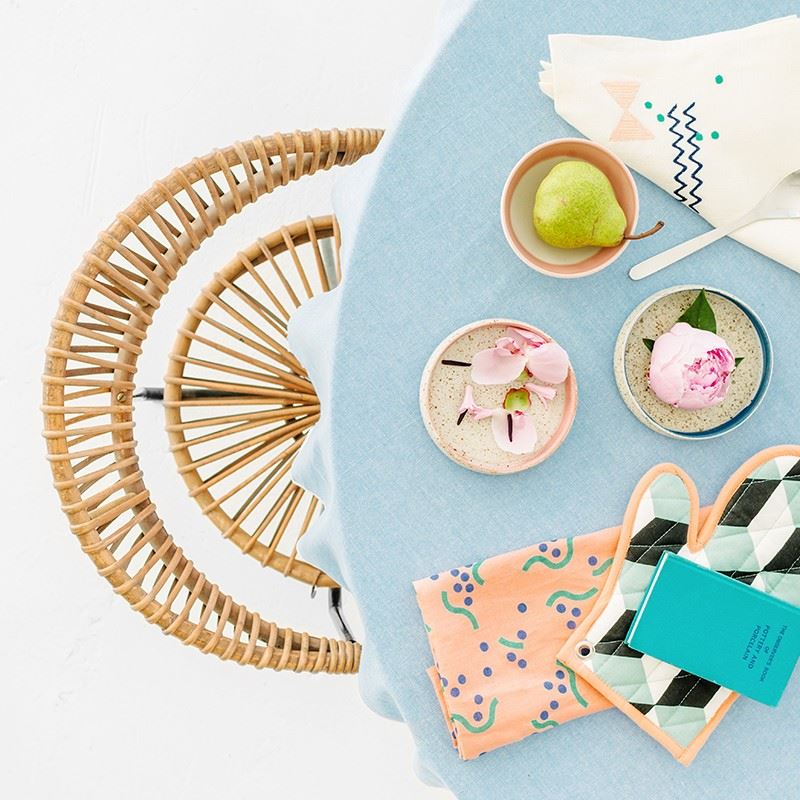 The Mono Stripe Cushion rests atop the stack of textiles in the next image. Note the striped table that displays these vibrant items. Many of today's top product photography shots place special emphasis on elements such as background hues and clever combinations of patterns:

Next we see the Microscope Cushion and other intriguing designs, accompanied by a bowl of minerals and treasures. Each special touch stands out in this photo, just as artful arrangements and curiosities have the power to shine in our own homes!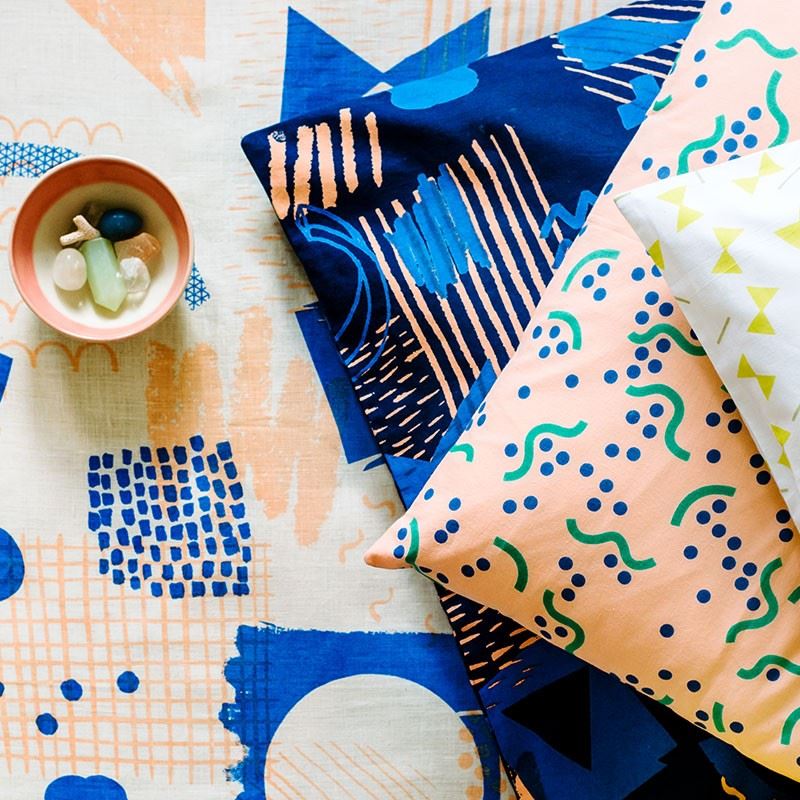 The next image exudes a sense of playfulness, an important component of today's still life photography. Arro Home's Black Cat Cushion is the topper of this stack: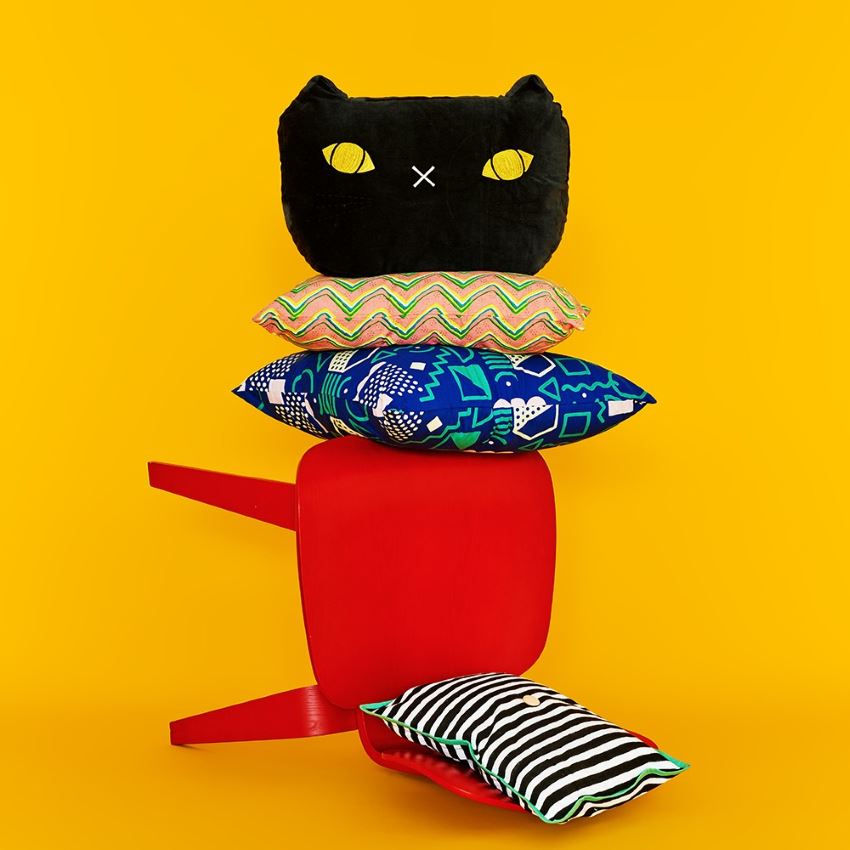 The Geo Placemat is among the kitchenware showcased below. Mixing patterns is a winning choice in this image, just as it can be in your interior. Arro Home's product photography reminds us to get creative when it comes to styling surfaces that range from tabletops to the tops of our sleeping spaces!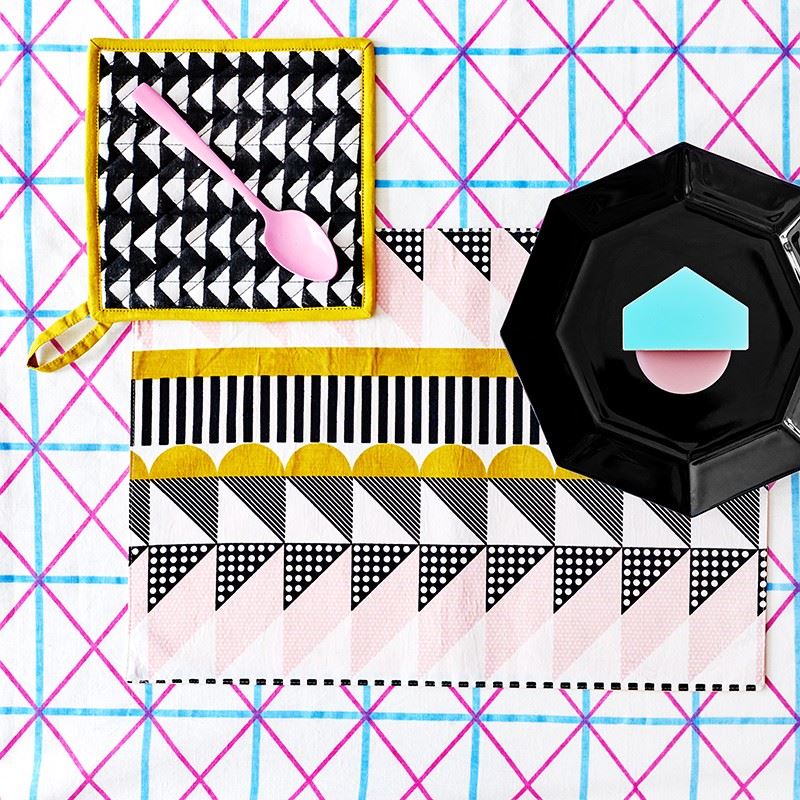 Ready to add some still life style to your home? A special thanks to Eric Trine, Ladies & Gentlemen Studio and Arro Home for inspiring today's post!