With the holidays knocking on the door, many of us are already frantically planning for that lovely vacation that will leave us with memories to last a lifetime. From stunning chalets in the French Alps to once-in-a-lifetime trips to tropical havens like Bali, the choices are simply endless. But what if you have your own chalet that overlooks beautiful mountains, lush green forests and a tranquil lake? Bringing this dream alive is the lavish Lakecrest Residence nestled on a rocky cliffside lot in Whistler, Canada. Spread across 5000 square feet, this beautiful mountain chalet is draped in a cloak of wood, and this use of natural materials continues indoors as well.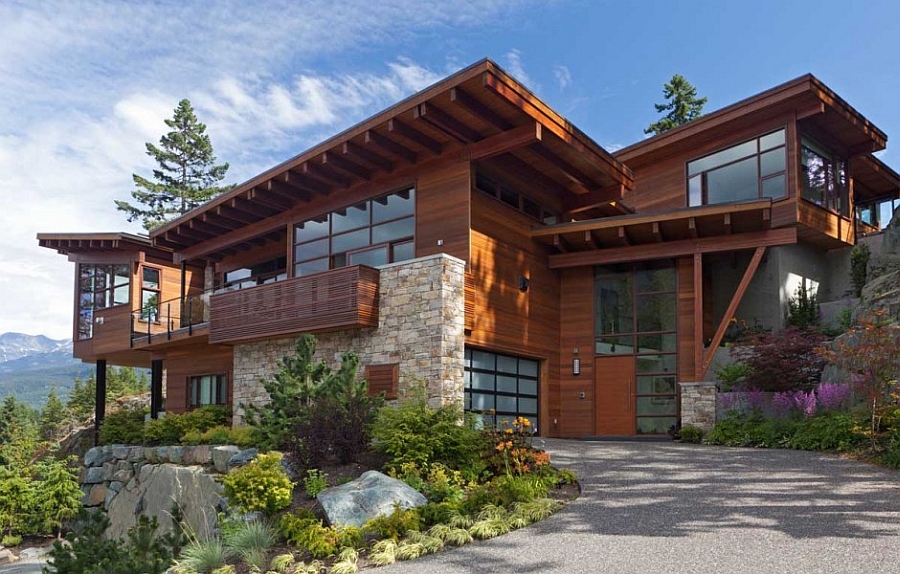 Designed by a|k|a Architecture + Design to capture the enchanting natural goodness of the region and the timeless beauty of classic chalet designs, this residence welcomes you with a private garden and a grand entrance. The landscape around the house is filled with natural waterfall features and secret gardens that encourage its residents to spend more time outside than indoors. An outdoor dining area and barbecue spot also help in extending the living area beyond the walls. The extensive use of glass windows and doors creates a charming indoor-outdoor interplay and turns the rugged landscape outside into a striking backdrop for various rooms!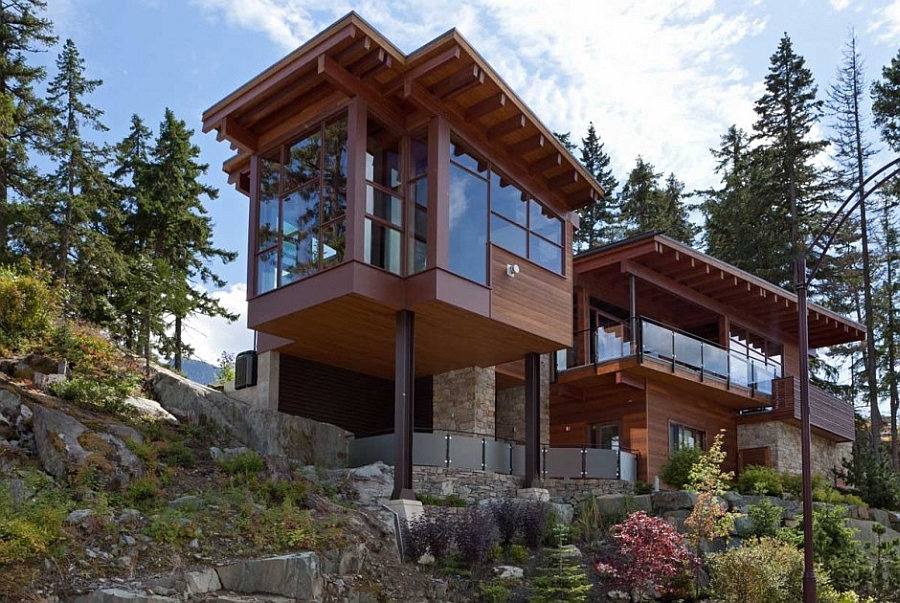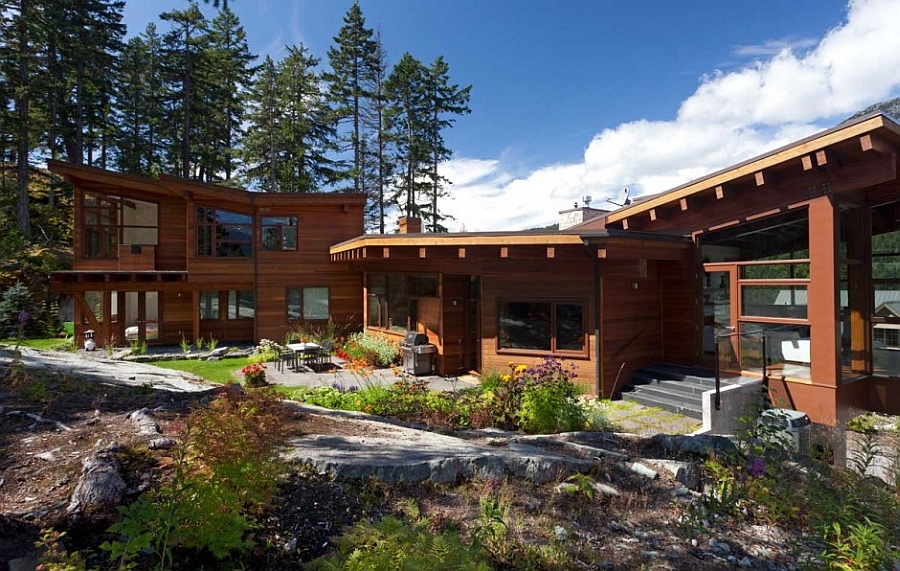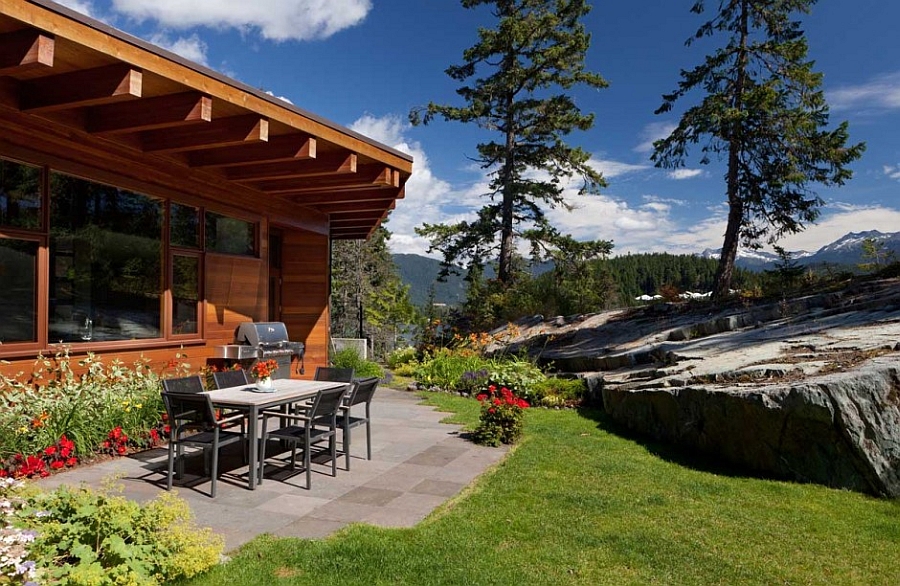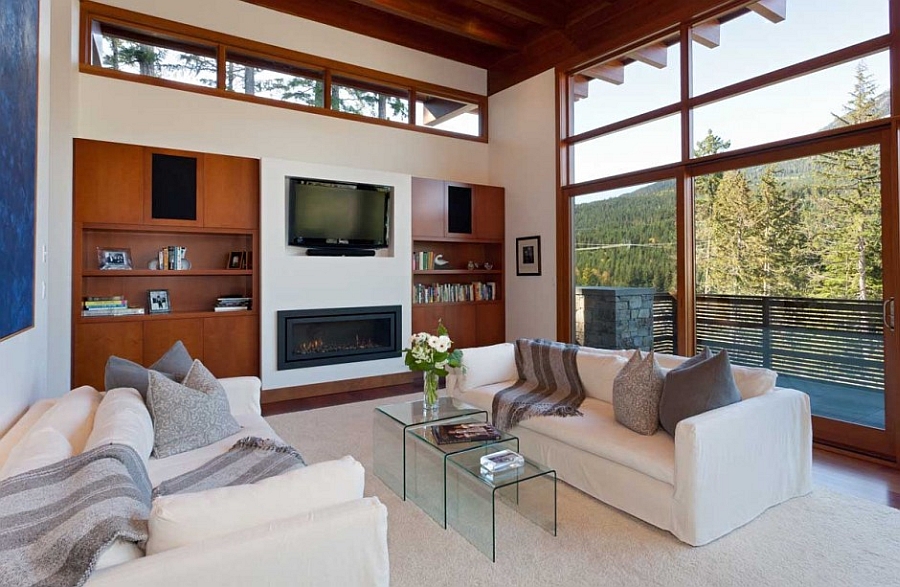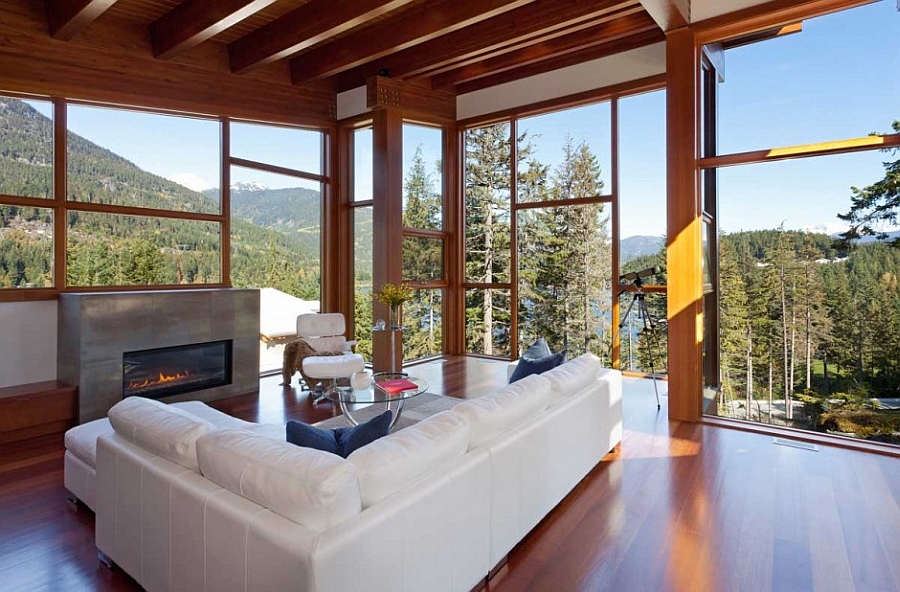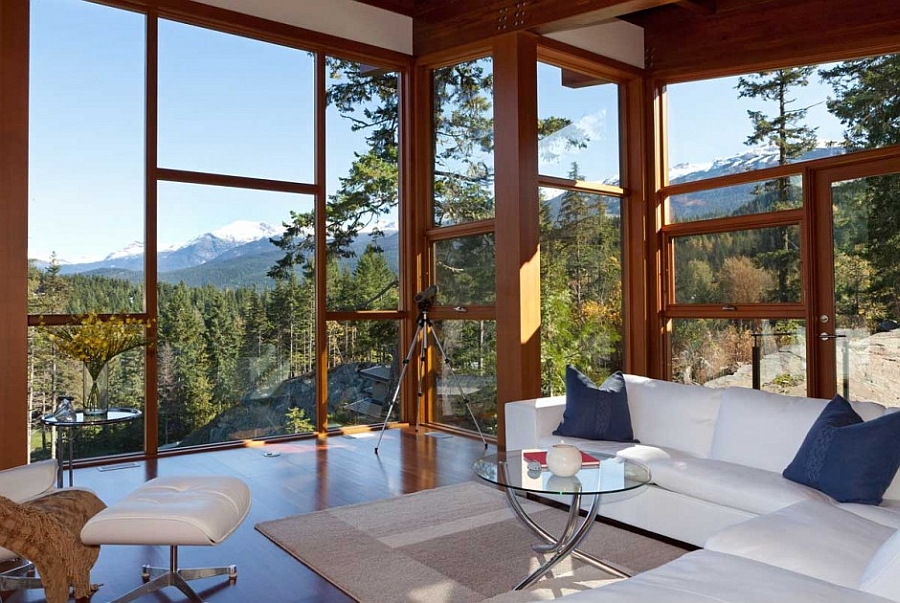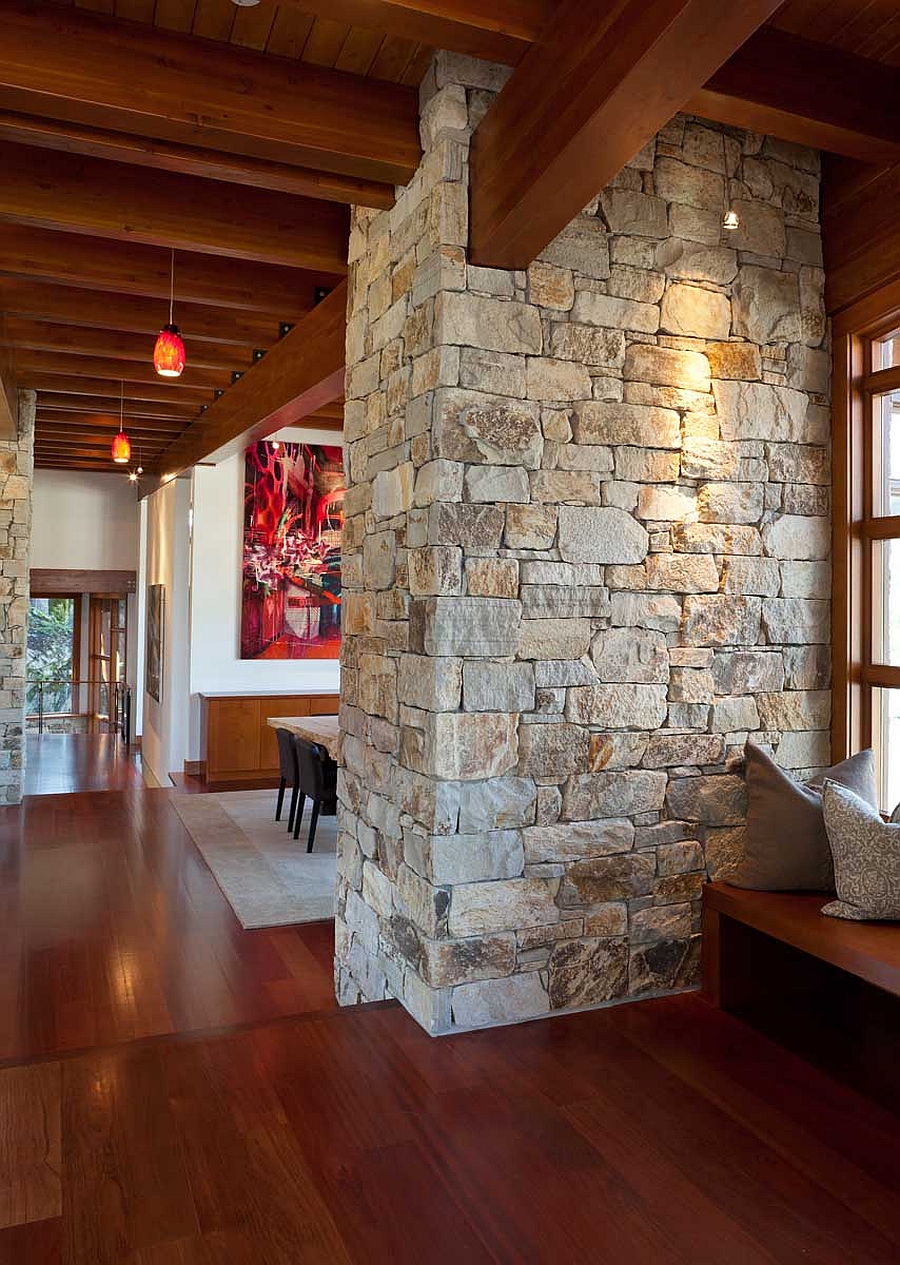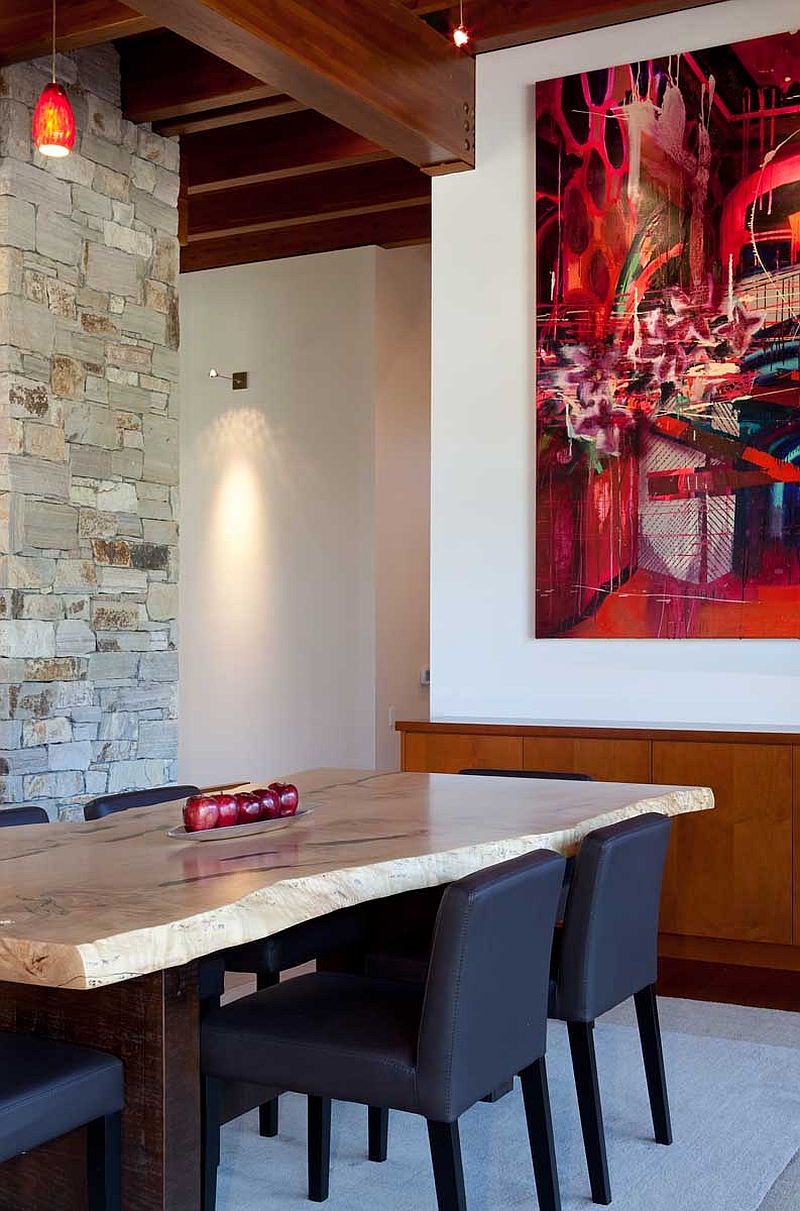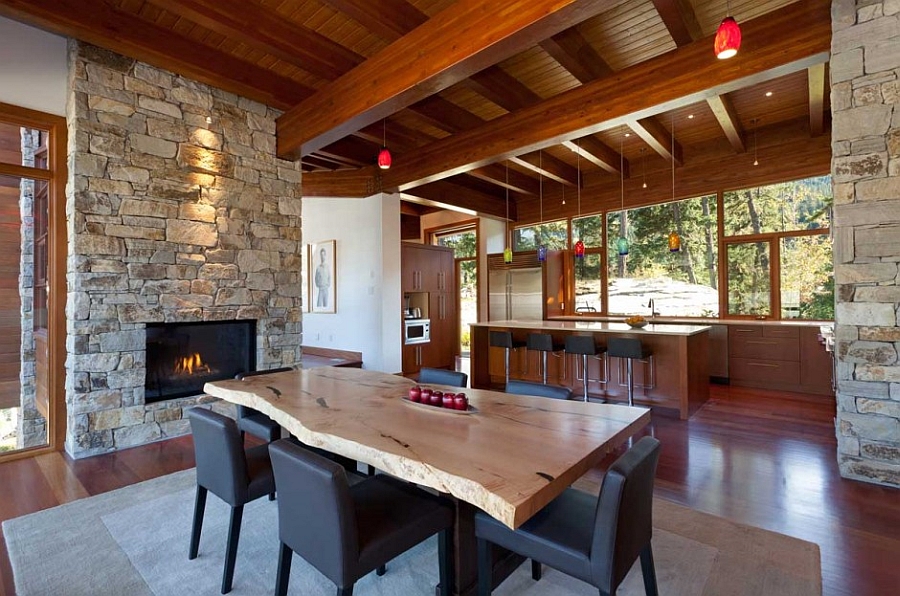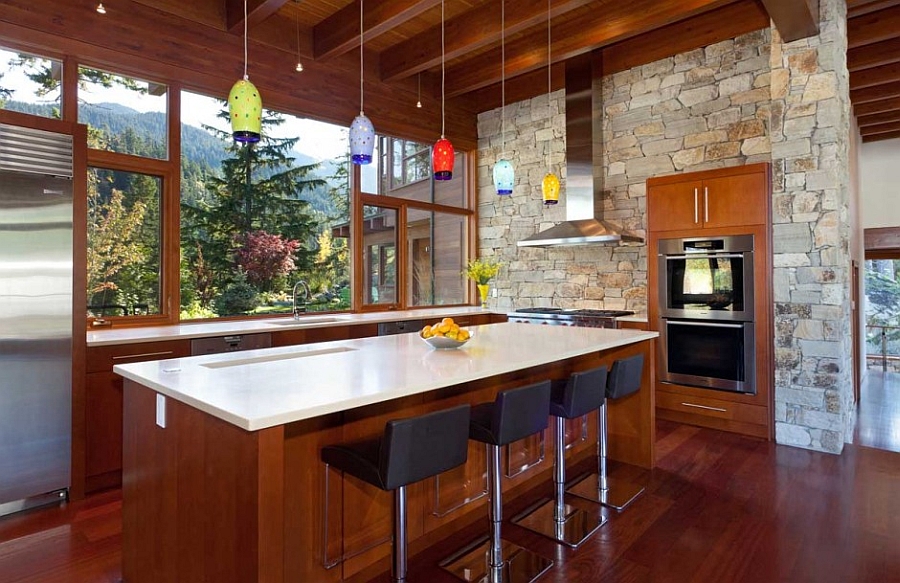 While one section of the chalet features the living area, family room, dining space and kitchen, along with the home theater and a dedicated gym, the other wing exclusively holds the bedrooms and the bathrooms. Additions such as the outdoor Jacuzzi and the exterior courtyard further add to the opulence and aura of the chalet.