The quiet little village of Anduze in Southern France is a pretty popular retreat where tourists flock each summer to enjoy its many idyllic sights and sounds. It is in this picturesque village with medieval charm that we find the fabulous conversation project that sees an old paper mill being renovated into a gorgeous contemporary loft. Conceptualized and brought to life by Planet Studio, the innovative renovation focuses on the adaptive reuse of materials and the smart utilization of the available space. The site for the new home was carefully chosen from the large premises acquired by the new owners and revived to meet the needs of a modern family.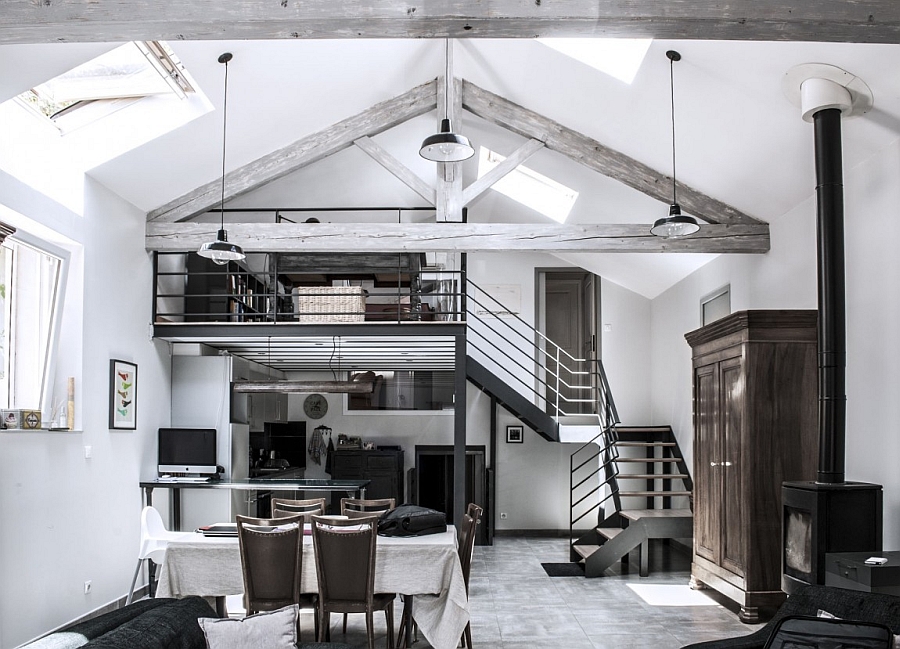 The large paper mill was operational until the early 90s, after which it was largely used as a storage facility. The new home spread across two levels makes use of the high, vaulted ceilings by incorporating mezzanine levels that expand the living area. White is the color that dominates the interior, while black is used to anchor the spaces and give them a sense of sophistication. Exposed wooden ceiling beams add to the charm of the home and give it a rustic chic appeal. The lower level contains the living area, kitchen and dining space, while the top floor contains the bedrooms, nursery and kids' rooms.
Photographer: Laurent Distel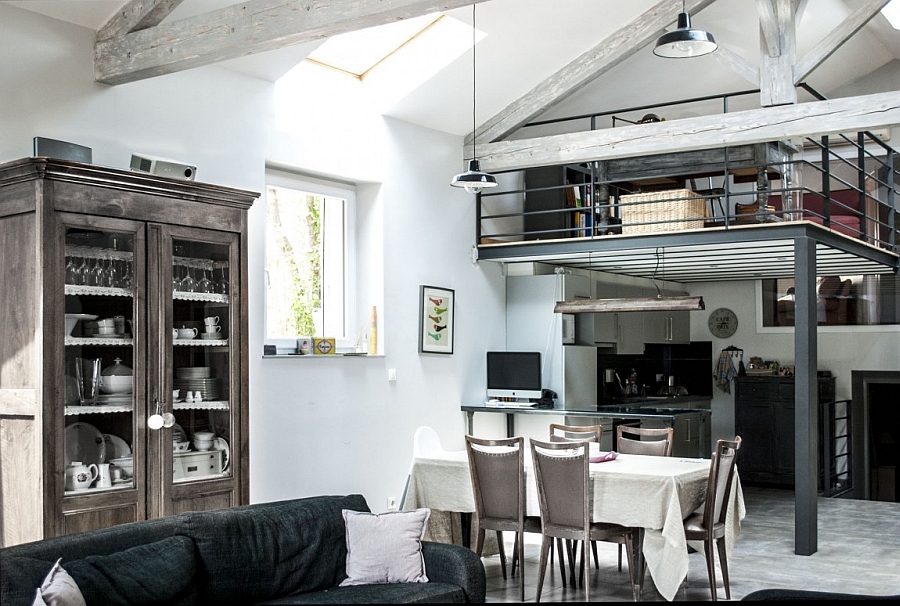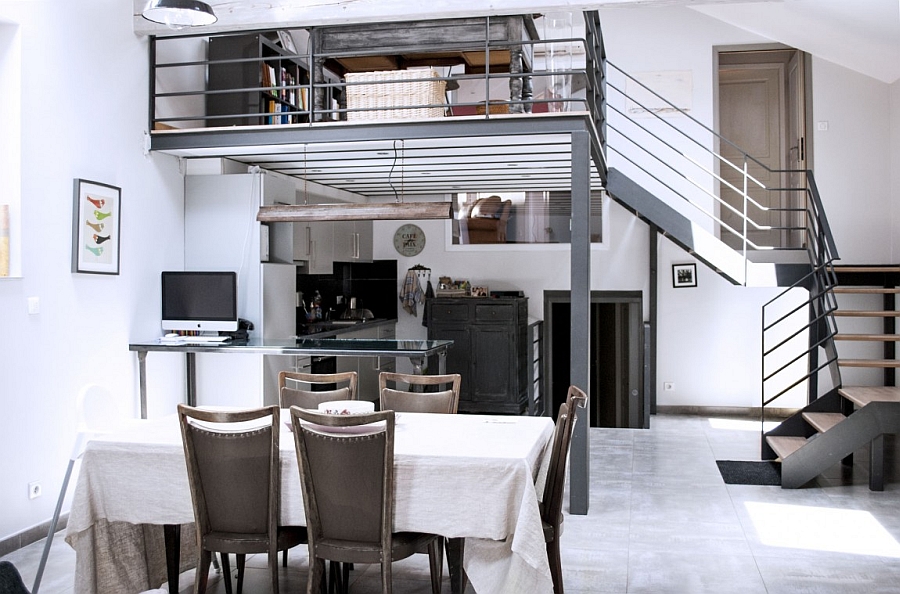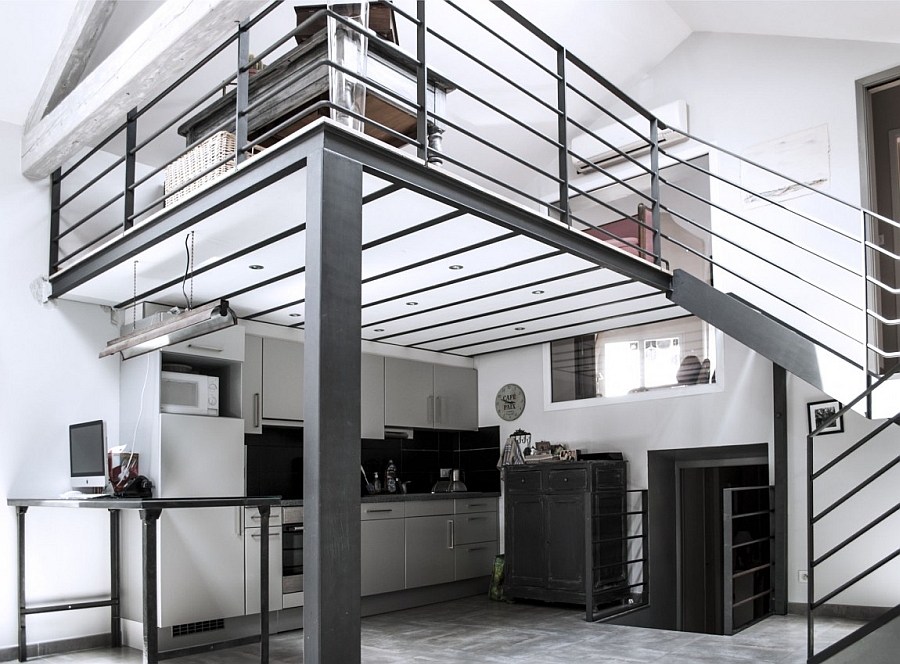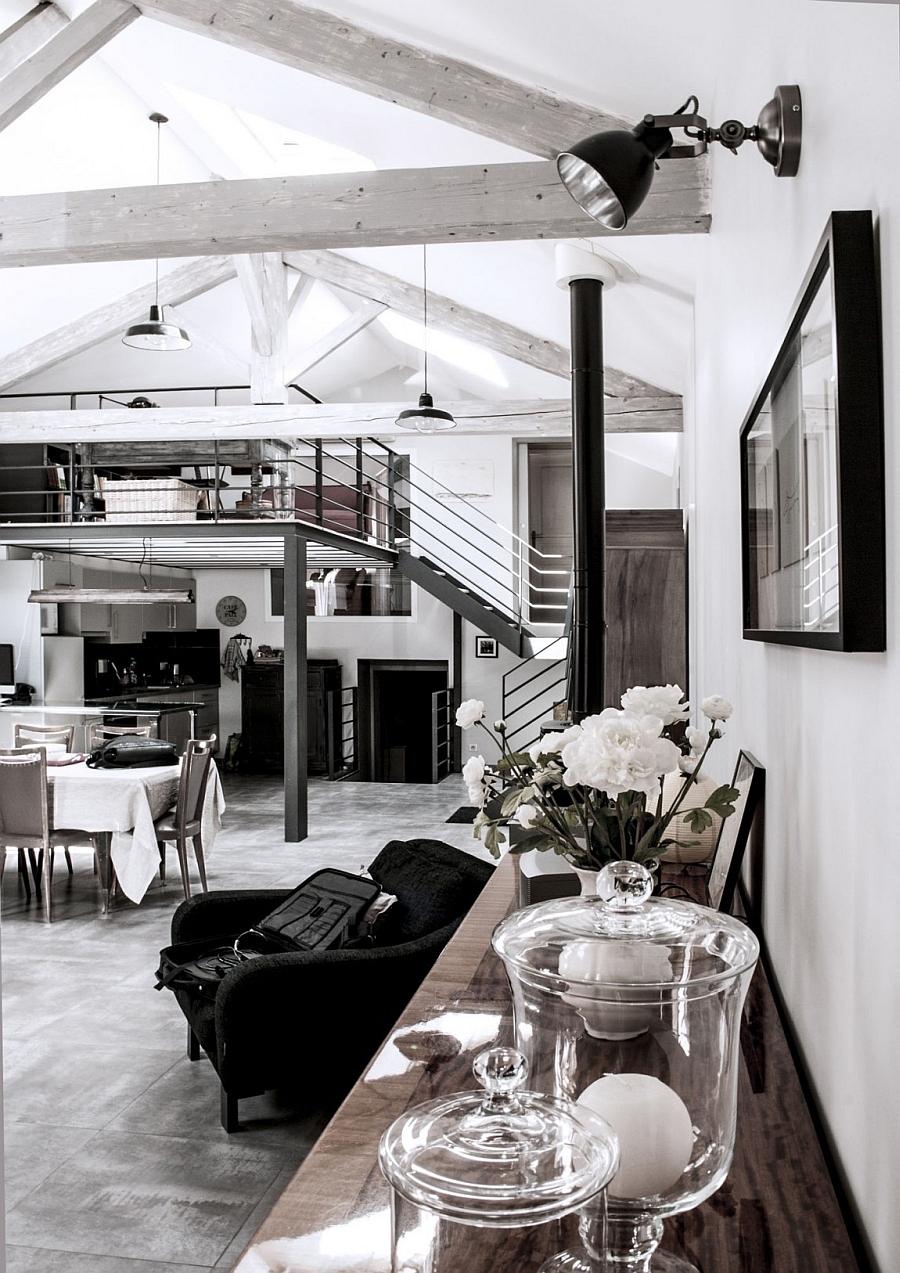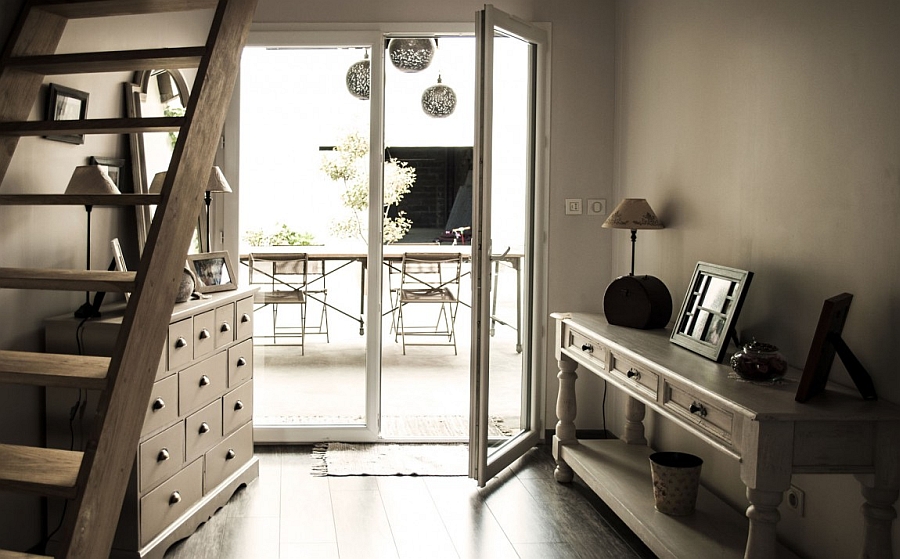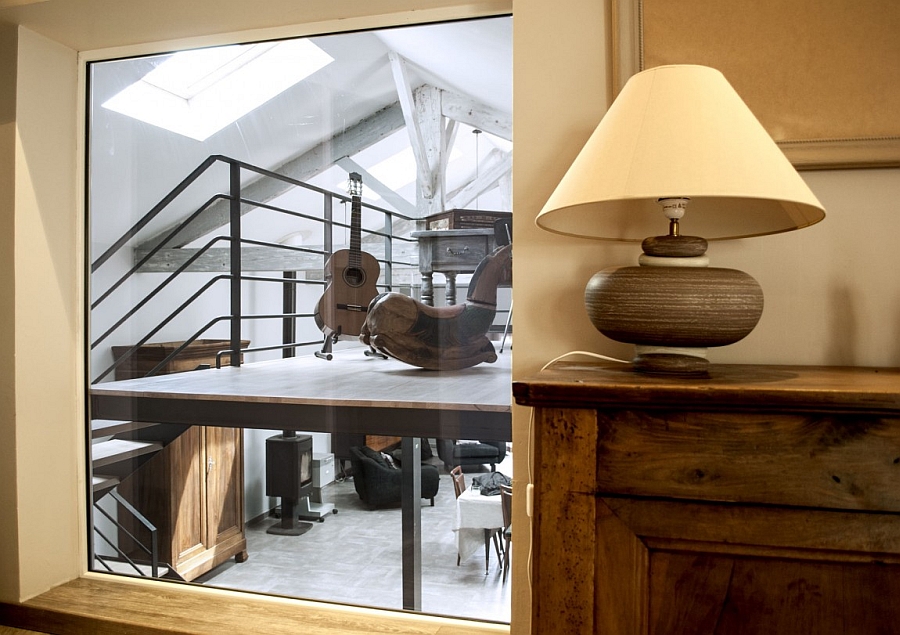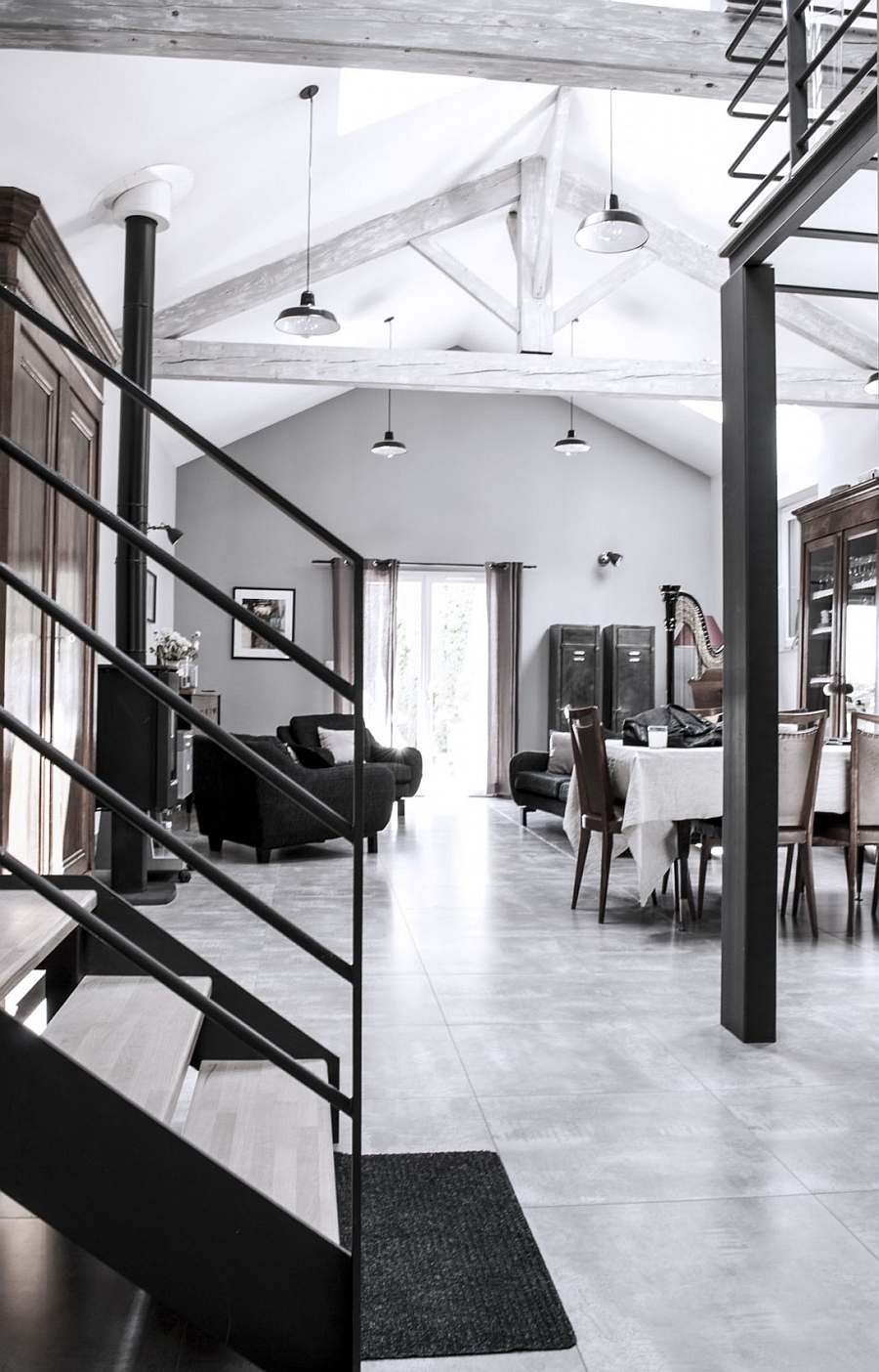 The true showstopper here, though, is the series of gardens and courtyards that have been organically woven into the landscape. Since the architects uncovered a water source outdoors during the renovation, they turned it into a fountain, which became the focal point of the Mediterranean-style gardens. Creating a relaxing ambiance that forms a bridge between a modern lifestyle and the rustic charisma of Anduze, the renovated loft sure has a style of its own!