Have you started your holiday decorating yet? Is everything in your house red and green with gold and silver garlands everywhere and little twinkling lights? Does the thought of all of that completely freak you out? Well, if you're not a traditional holiday decorator, fear not – you can decorate in less traditional, but fun and classy ways, and you can still get crafty this season without using any felt. Unless you like felt, then use it away!
For the minimalist/Scandinavian in you, I give you black and white geometric ornaments!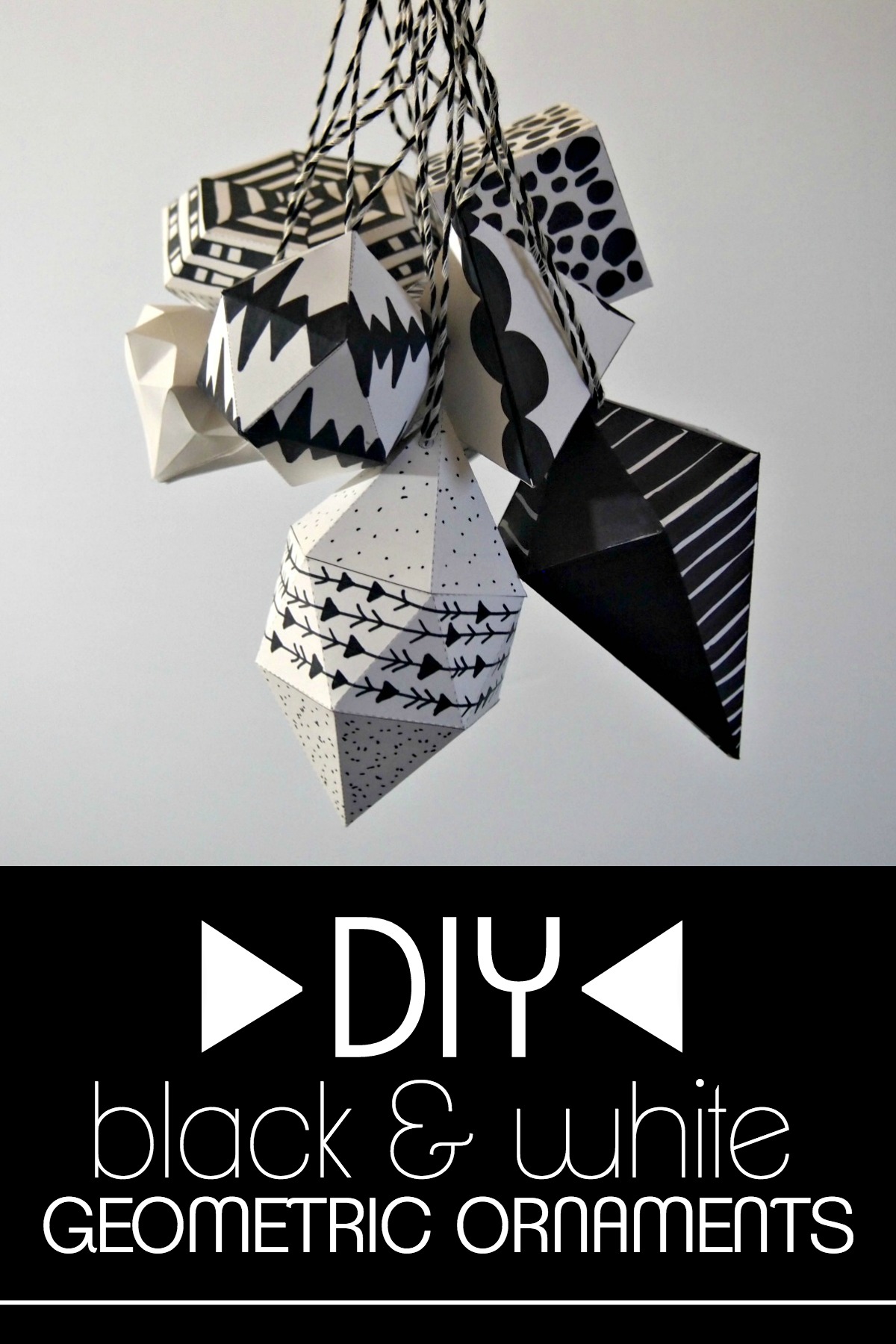 Scandinavian Minimalism for Holidays
The first thing you need to get your hands on are the templates for these shapes. Minieco has loads of free templates, so go on and print those bad boys out! Now grab a sharpie!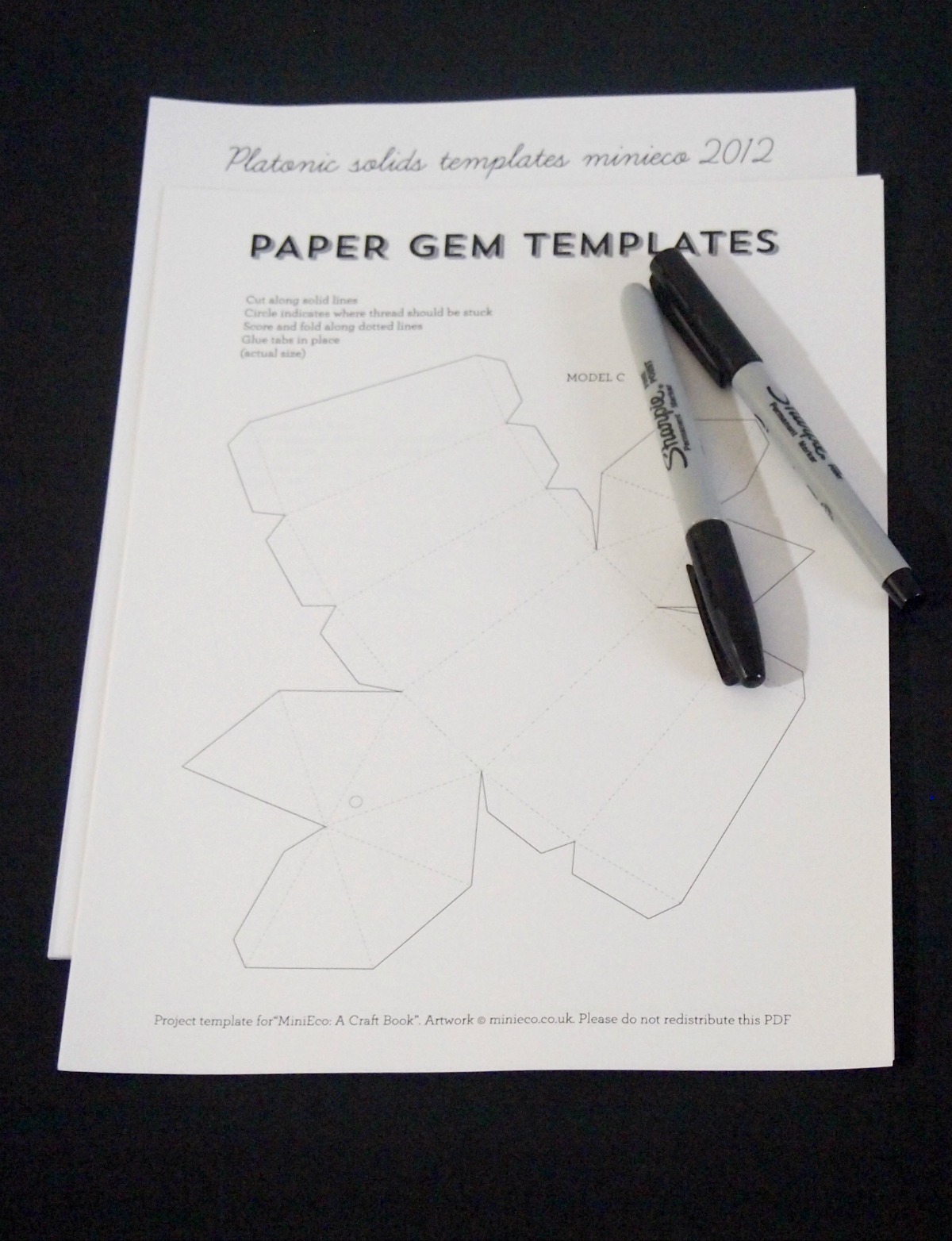 The sharpie is for all of the awesome designs you'll be making on the shapes. Freel free to get creative here!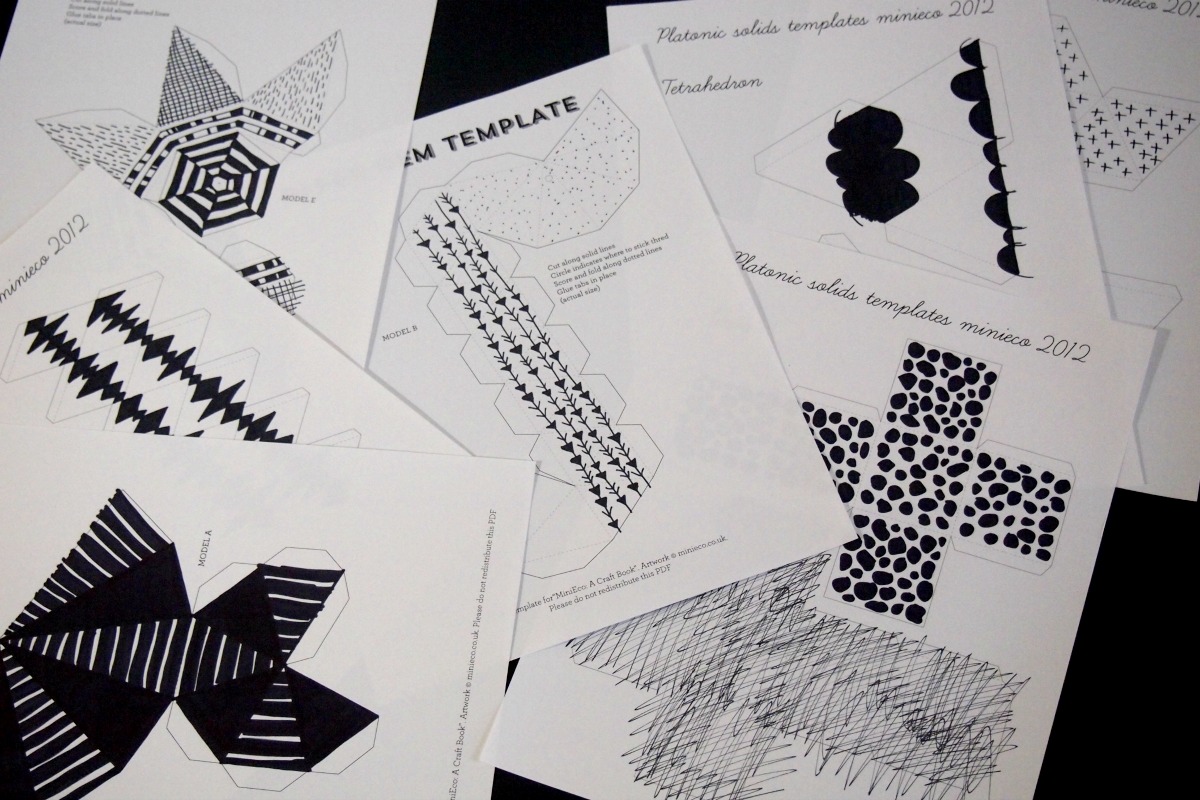 Alright, so the scribbled one isn't designed with shapes, but I wanted to try something different. When you finish, cut around all of the solid lines.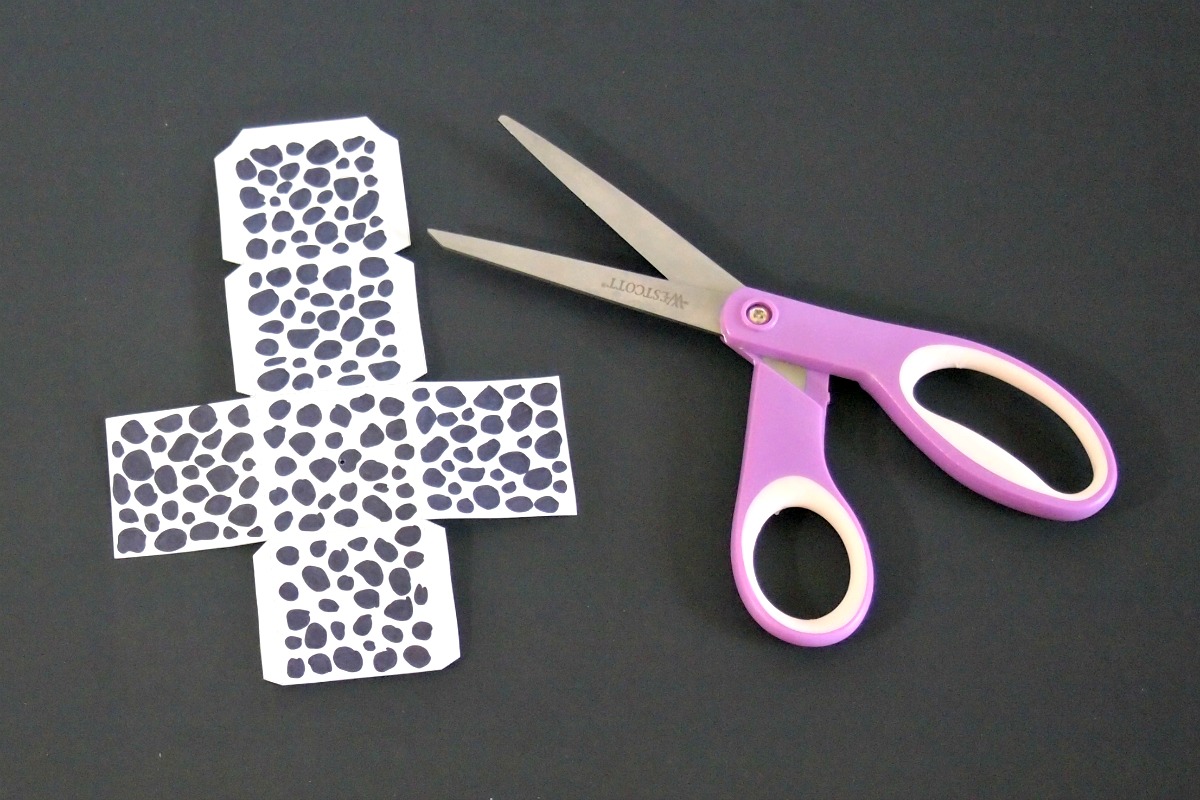 Using a large needle (such as one for leather, making dolls, etc.) and a ruler, score along all of the dotted lines. This is crucial, because it will make folding all of the edges SO much easier and you'll get perfect lines!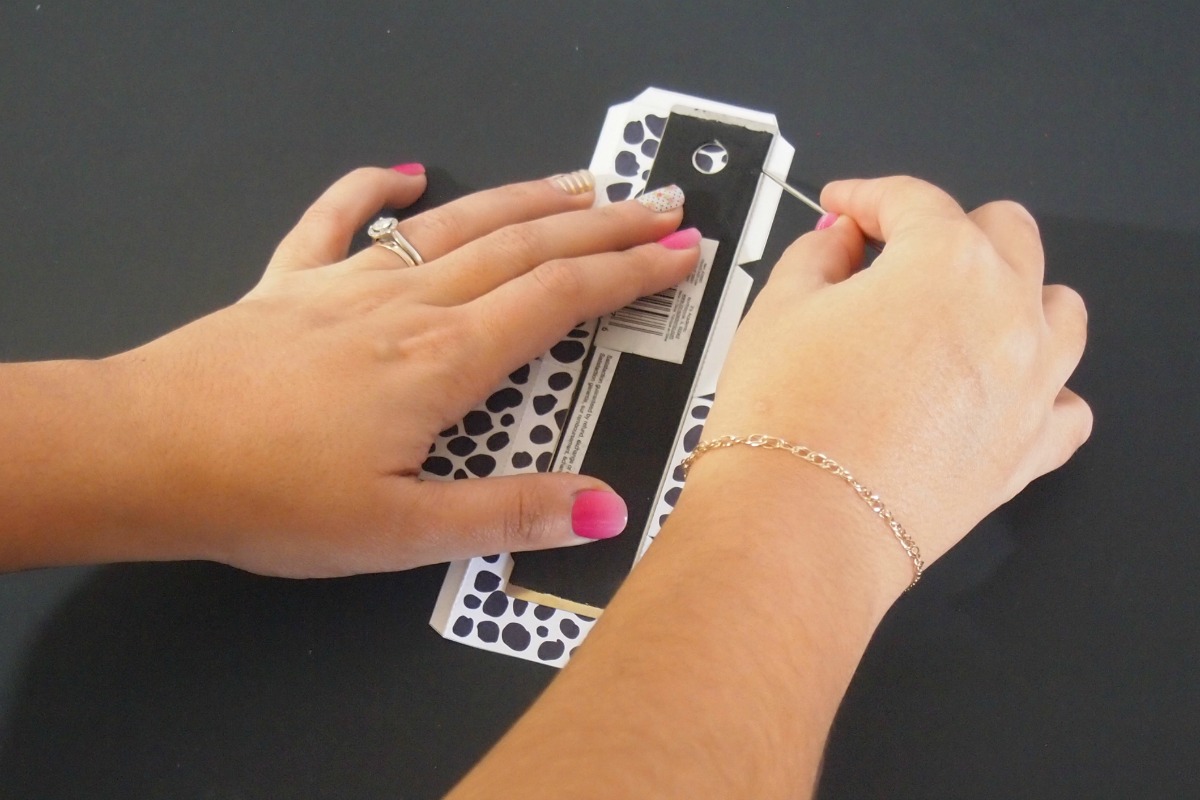 Make sure you don't forget this step! You'll want to use a large needle and some baker's twine or your string of choice before you start putting these together. Some of the shapes have a little circle meant for the threat to go through, but some do not, so you can feel free to place them wherever you want.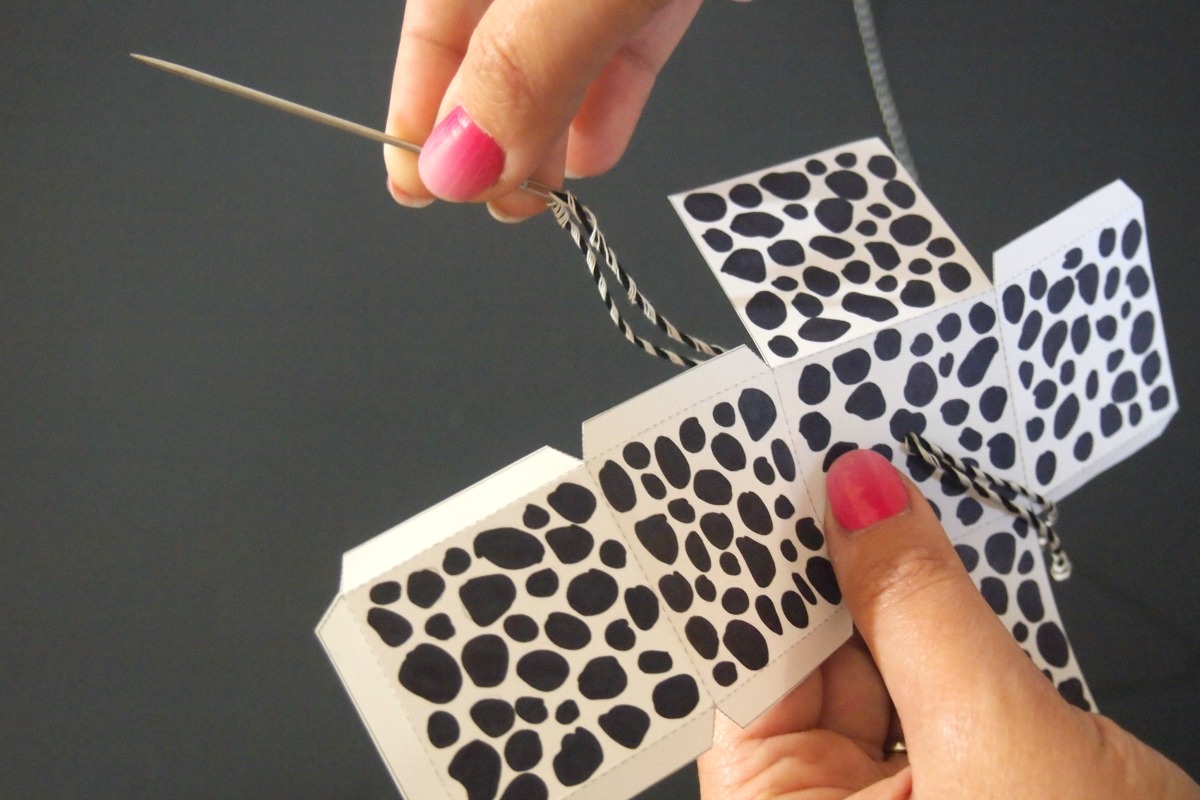 Now glue all of the little tabs. This will make you feel like you're in elementary school all over again! There are no set instructions for these, but once you start folding all of the edges, they come together naturally, so don't worry!
Do this for all of the shapes you've chosen and…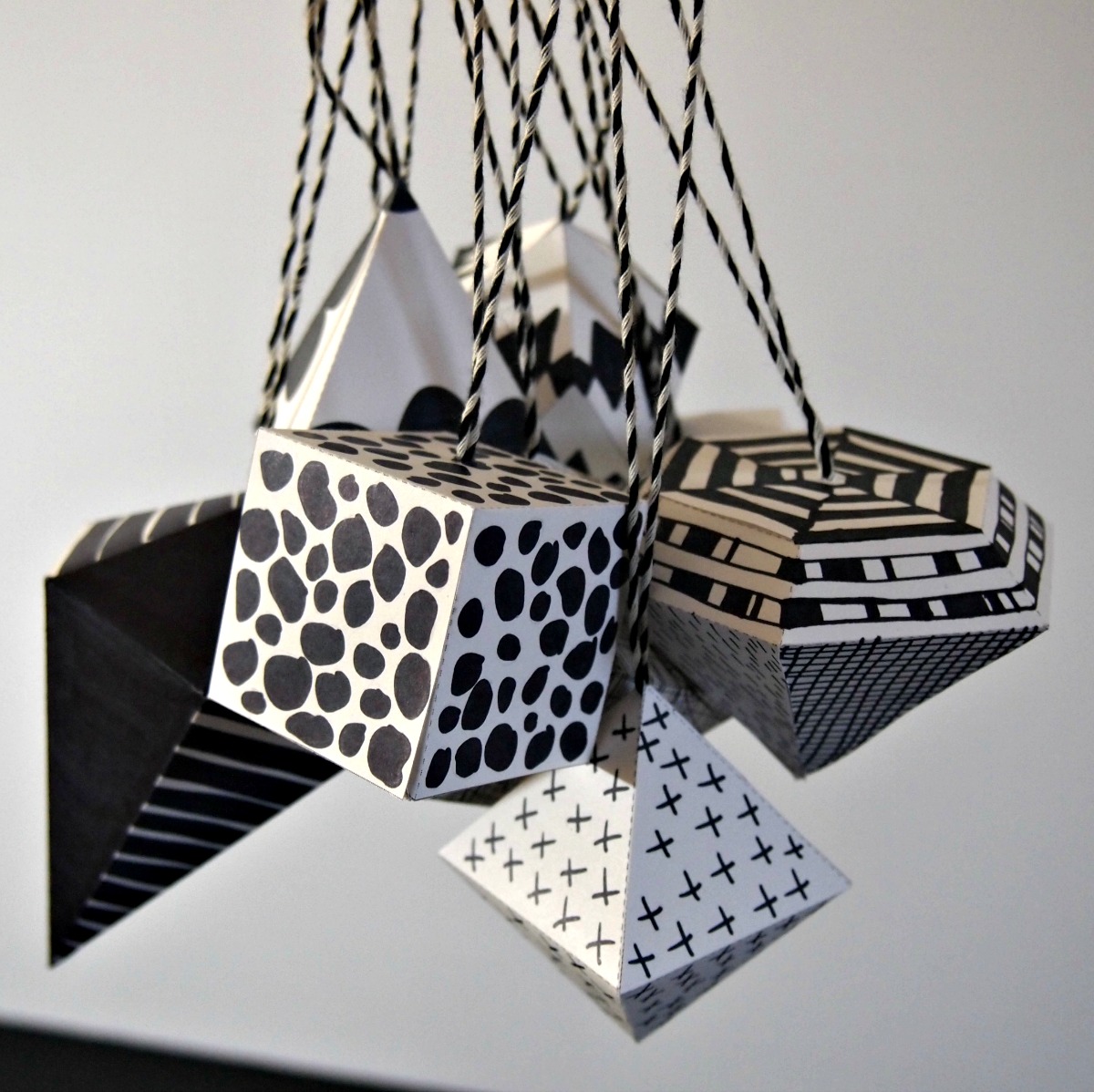 Decorate with Geometric Style!
There you have it! You can hang these as a cluster, put them up on your tree, make a garland, a mobile, or really anything you want!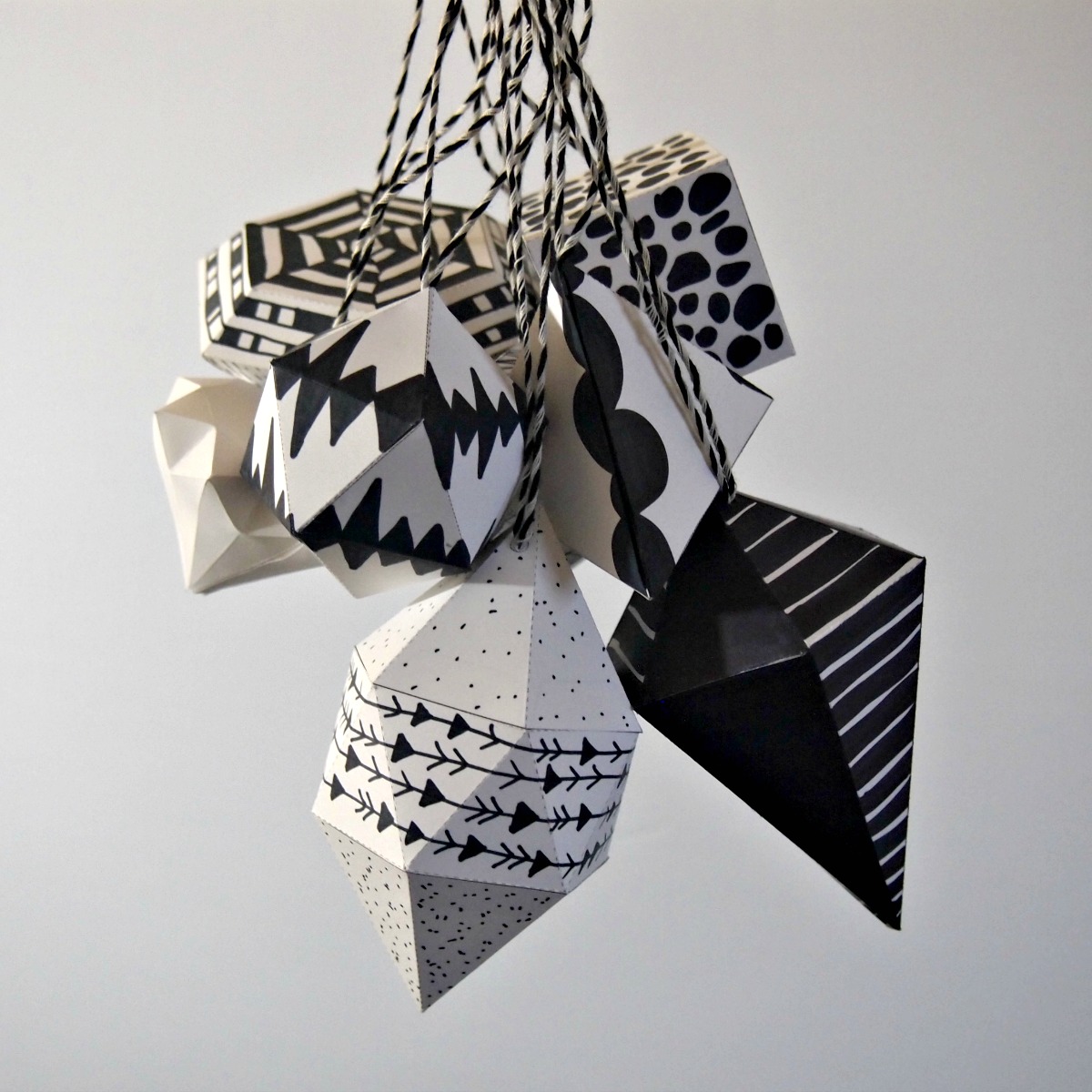 Here's a closer look at all of the shapes I chose. I did make two cubes since they're one of the simpler ones to put together, but I hung the baker's twine in different spots so they look slightly different!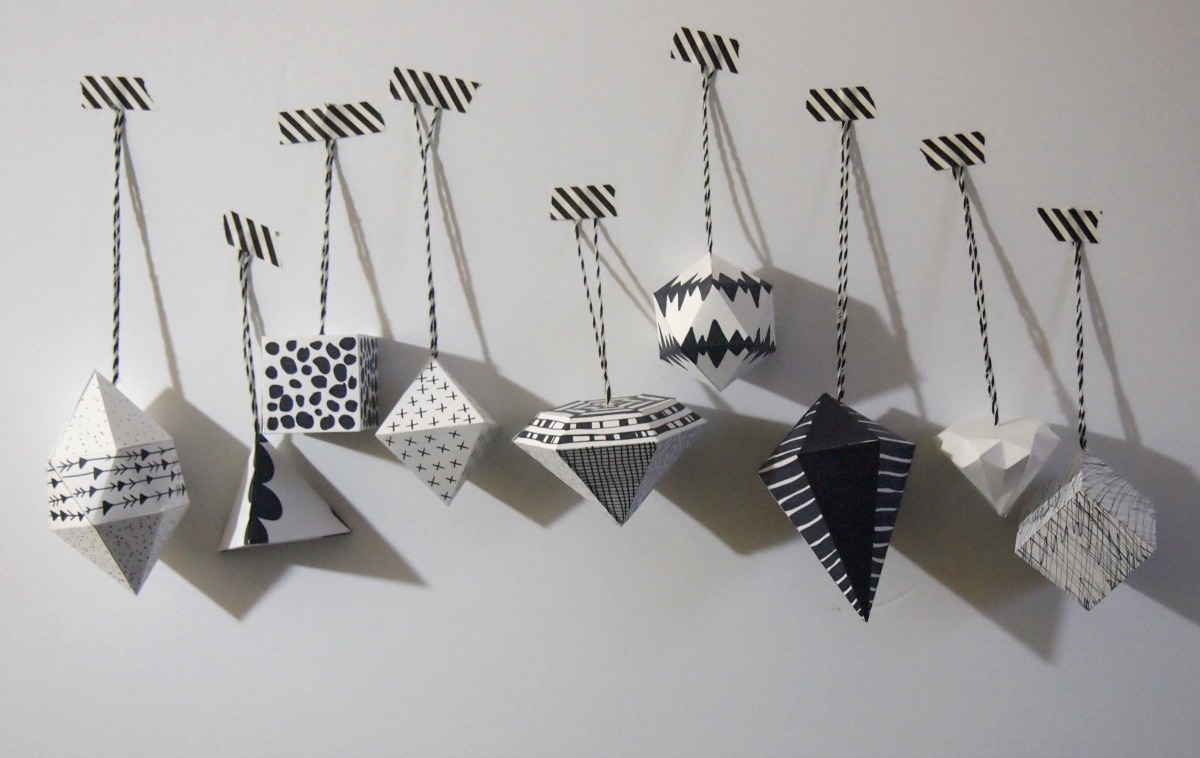 And when the holidays are over? You can still keep these around because they're just that awesome! I think these would be adorable as a mobile for a baby or some fun nursery decor! You could definitely just hang these on the corner of a picture frame, too! Have fun with it!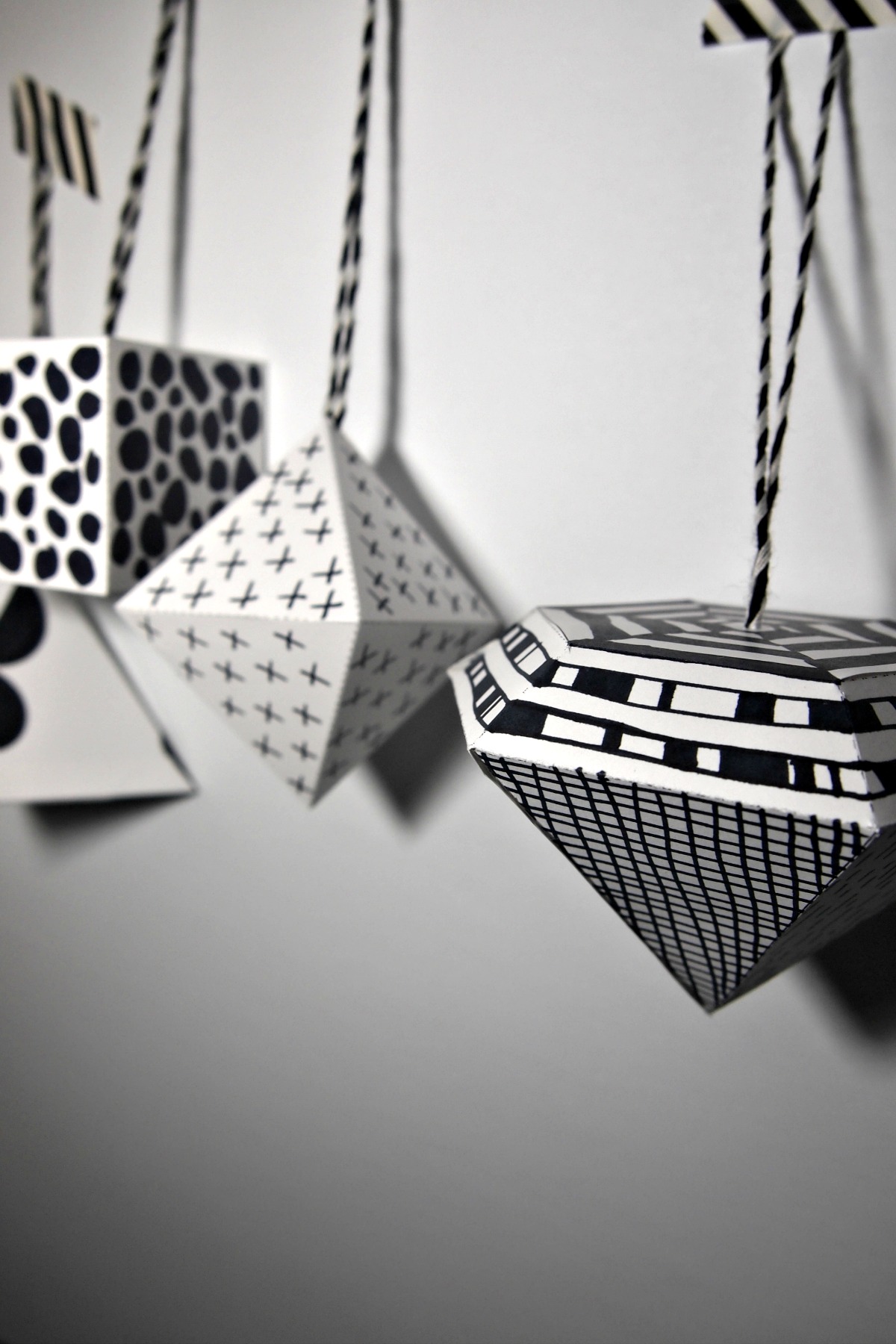 So what do you think? Would you give black and white minimalist ornaments a try? It's a great project to try with kids, too, because putting them together is pretty straightforward, and you can get some interesting artwork on the shapes, as well!