We have often talked about how the topography of a site and its unique features are becoming an integral part of contemporary homes, and this audacious house located within an abandoned quarry is another amazing case in point! Located on the edge of Brecon National Park, Wales, this spectacular home was designed by Hyde + Hyde Architects to meet the needs of a photographer. With a silhouette that leaves you captivated and a backdrop that is both unique and complex, the 'House for a Photographer' is definitely the coolest home located in an old quarry that we have ever seen!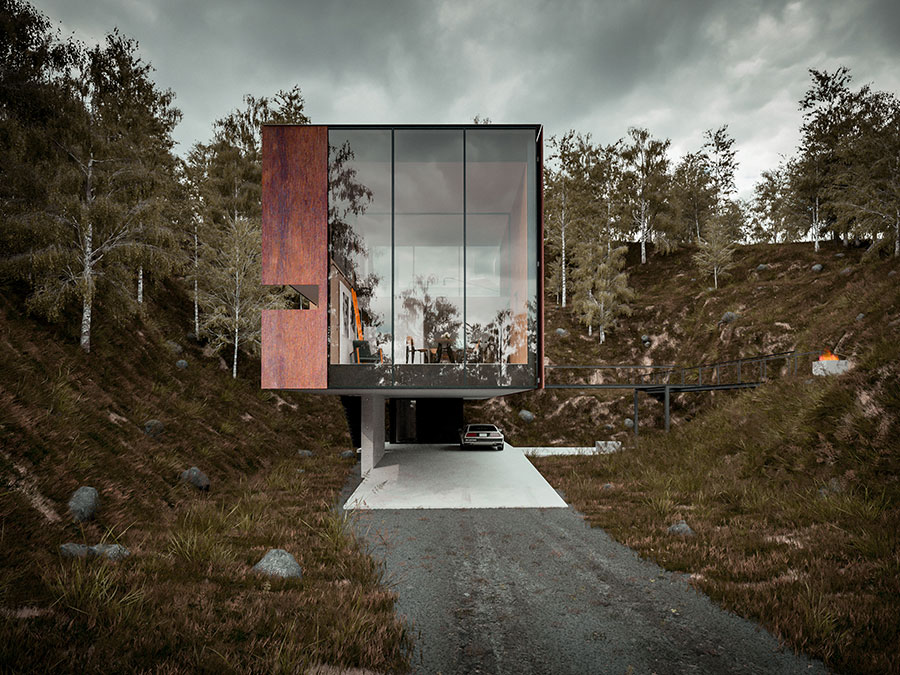 Considering the complexities that might arise with a structure whose walls touch the quarry, the architects decided to go for a cantilevered house that has a base and first floor made out of in-situ concrete. This not only gives the home a strong base, but also adds another dimension to the astounding array of existing textures that includes wood, glass and metal. While majority of the exterior is clad in Cor-ten sheets, a large glass wall gives the home a visual connection with the outdoors while ushering in ample ventilation.
On the inside, insulated structural panels and passive heating and cooling technologies have been used to make the house as energy efficient as possible. Embracing a minimalist design with clean, straight lines, the box-like outline of the home sets the tone for the decor and color choices inside. With spacious rooms, private balconies and a suspended metal walkway that steals the show, this is truly a one-of-a-kind creation!