When architects and designers take their cues from nature, the resultant house is often both unique and inviting in its ambiance. Combining natural goodness with contemporary brilliance in a stunning fashion is the 65BTP-House in Singapore by ONG&ONG Pte Ltd, which exudes an airy and brilliant appeal. The stylish private residence was built around an extensive garden where a giant pre-war rain tree remains untouched and the focal point is the vast outdoors. Creating a seamless transition between the indoors and the lovely garden and deck space outside, the house encourages its residents to spend more time outside than indoors!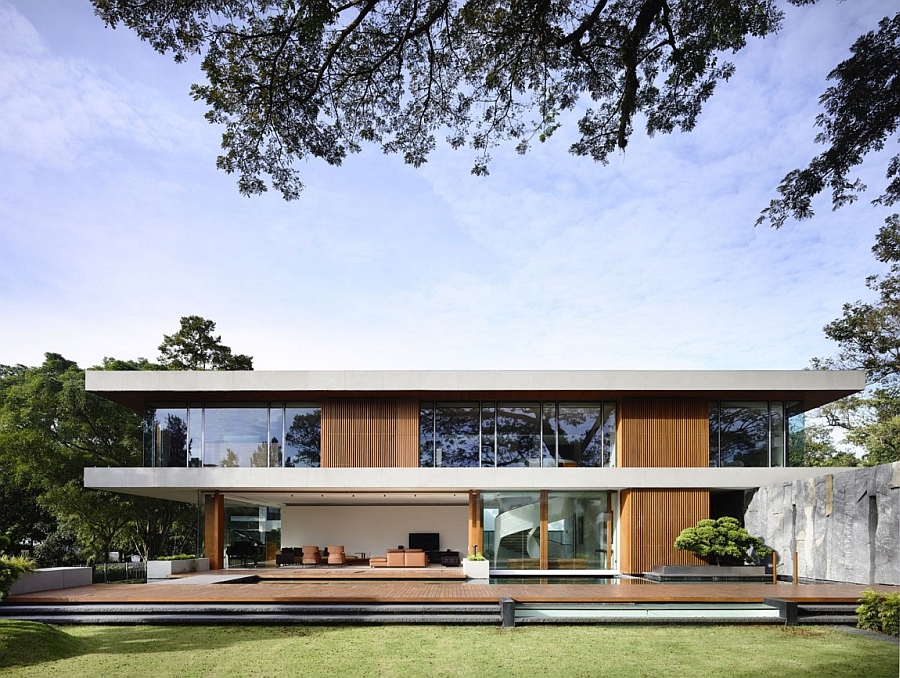 While the focus at the 65BTP-House remains firmly outside, the interior reflects the homeowner's passion for nature and the effort of the architects to craft a residence that exudes this love. While the color scheme is kept largely neutral with white dominating the interior, the addition of smart wooden surfaces brings warmth and textural contrast instantly. A stunning spiral staircase adds to the sculptural appeal of the decor even as a lovely living area, kitchen, entertainment hub and dining room complete the lower level of the residence.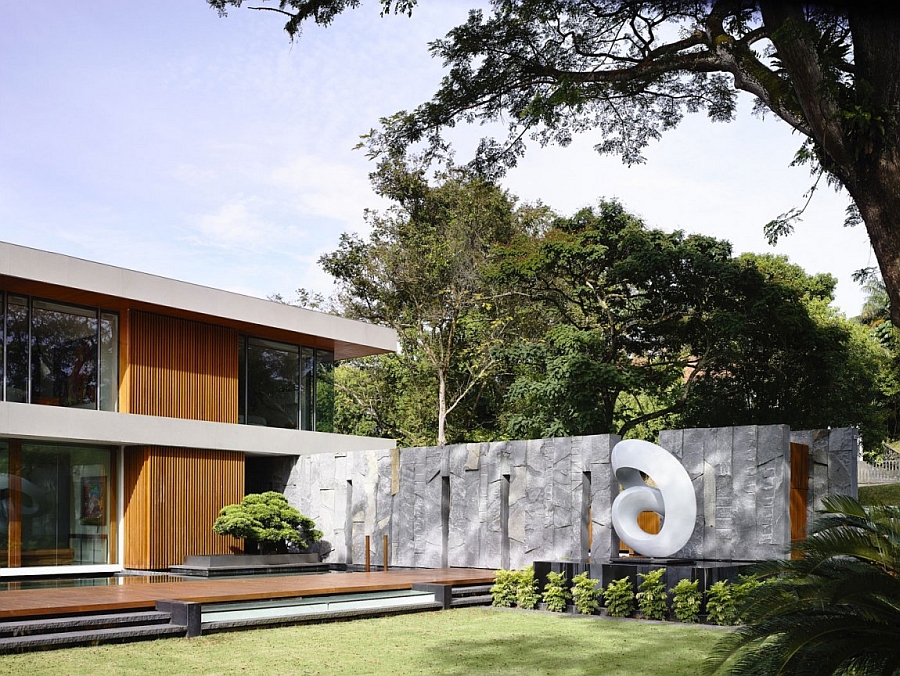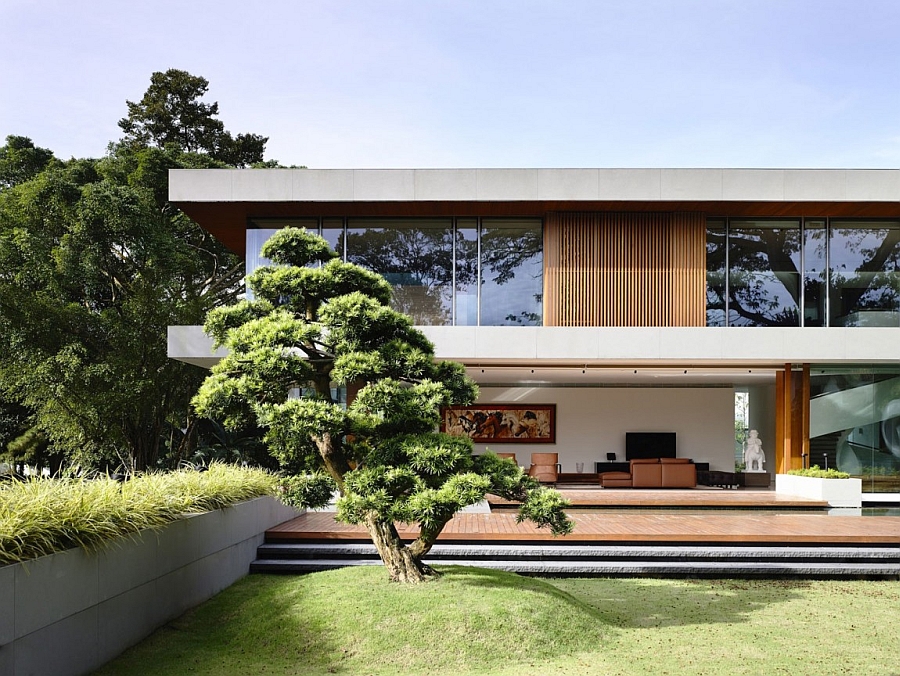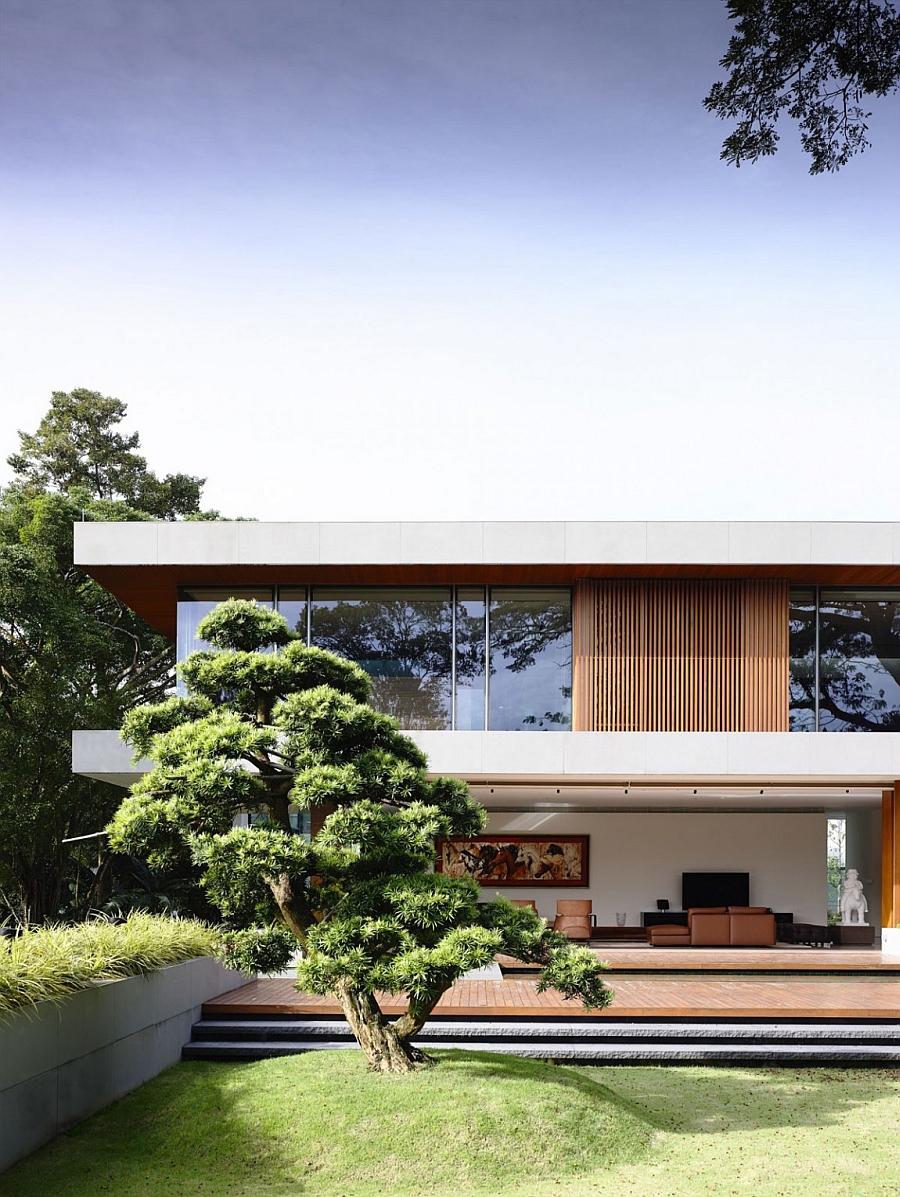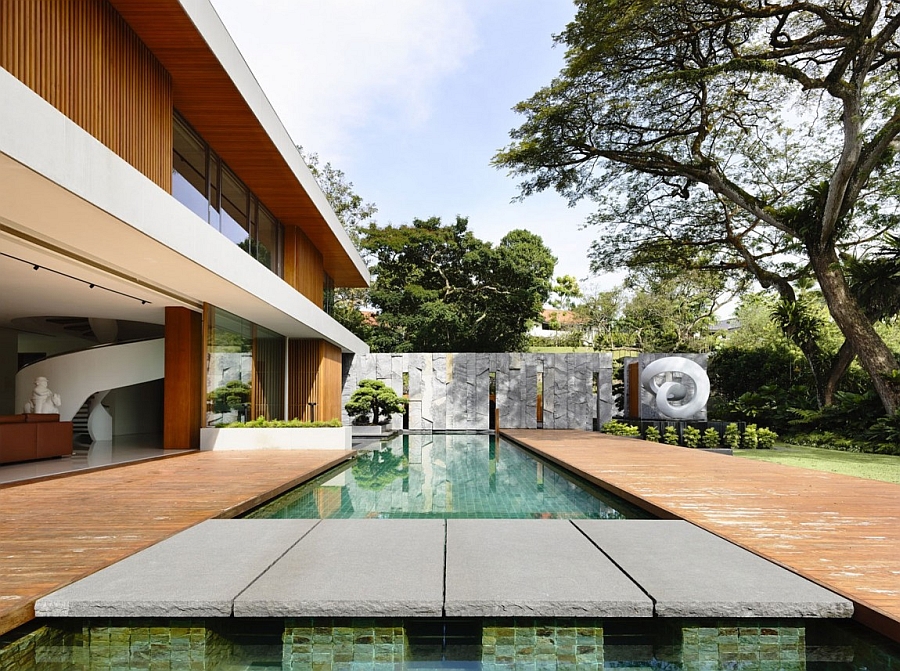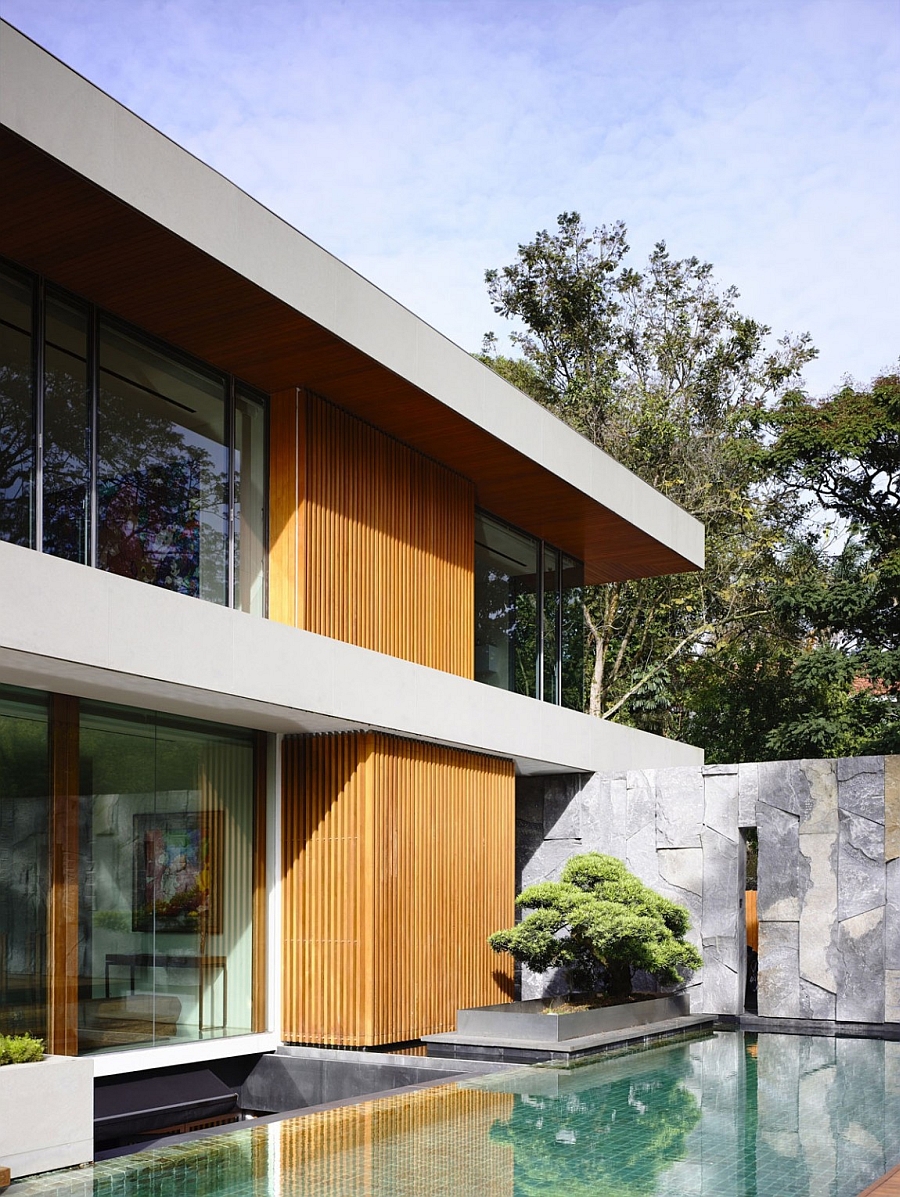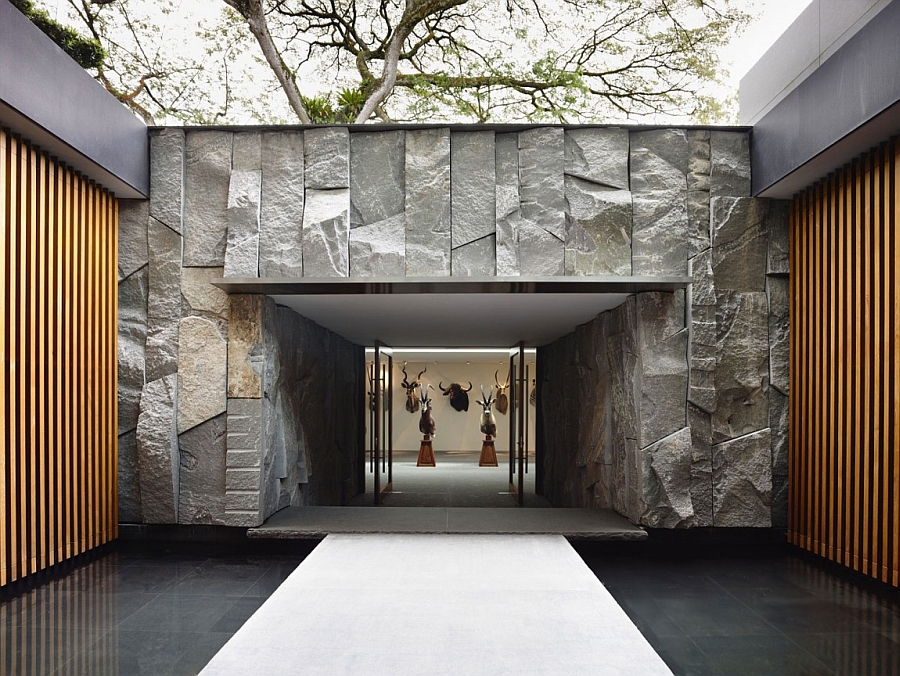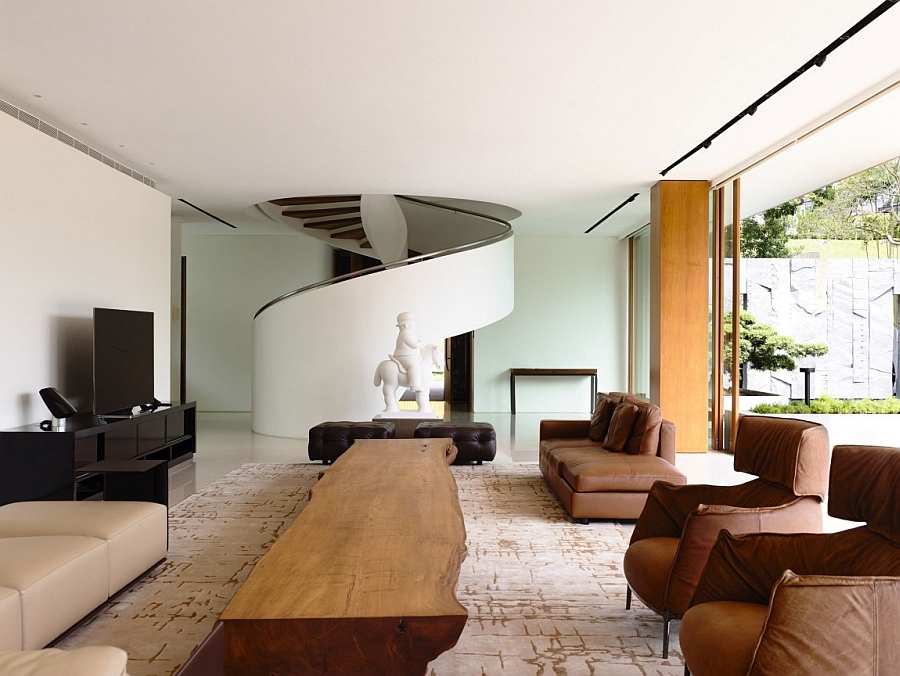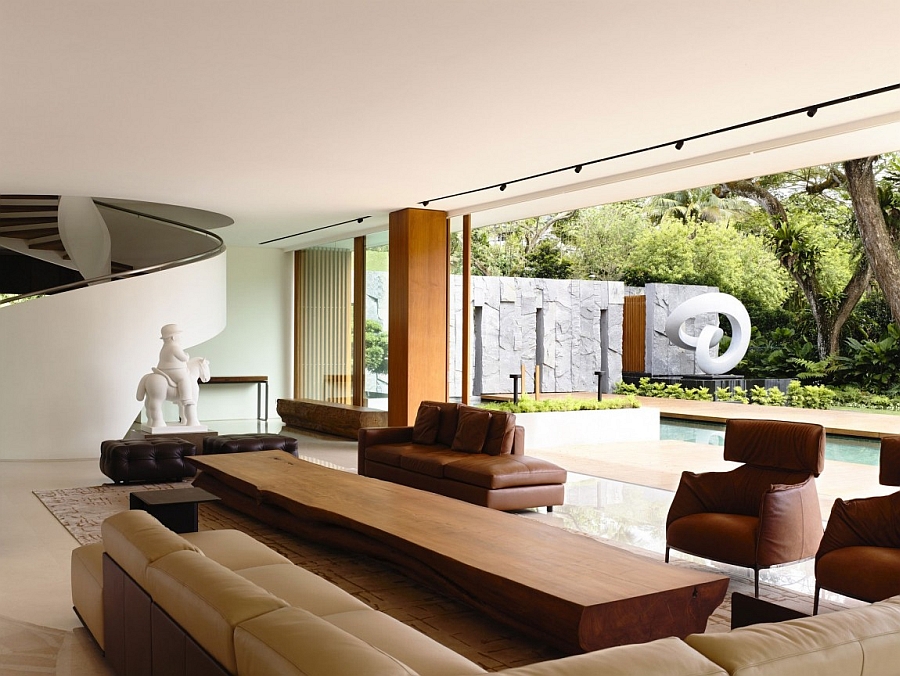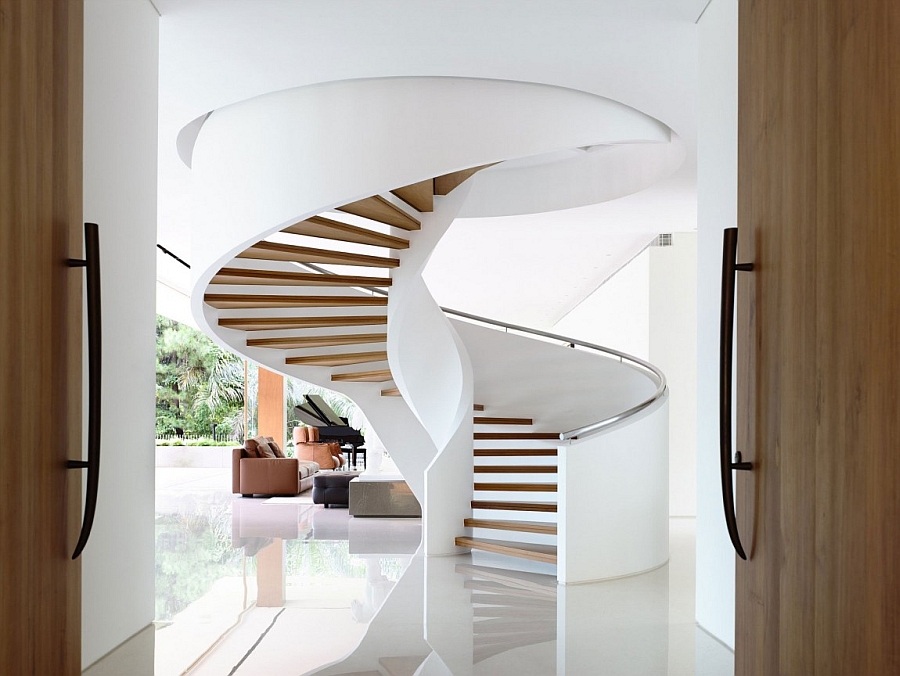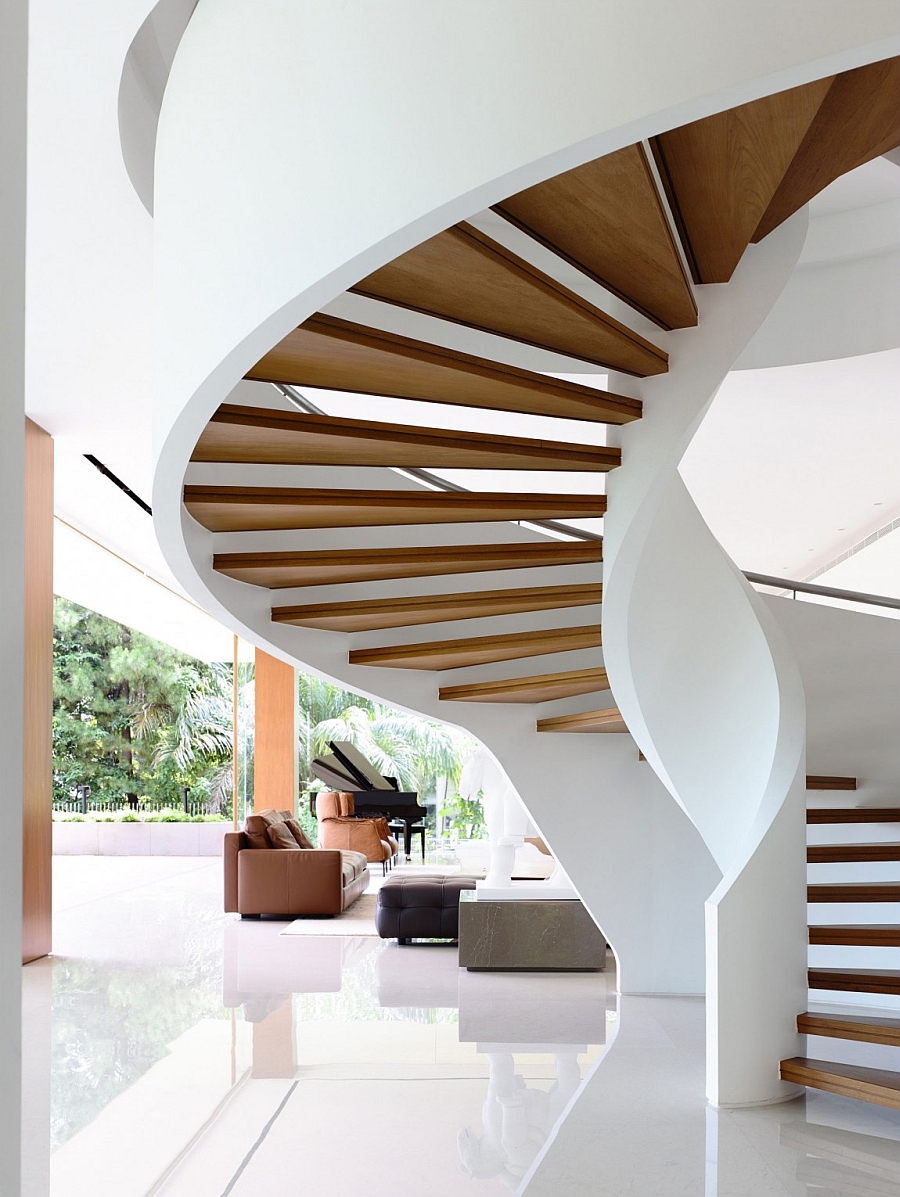 The private spaces are housed on the top level that offers scenic views even as it opens up into the beautiful backyard. Relaxing nooks next to the pool, lots of greenery and a street façade that offers complete privacy ensure that this inimitable residence is transformed into a serene and tranquil hub with luxurious modern comforts!