Don't you just love the rules of retail? The summer is barely half over in the official sense, yet seasonal clearance items are filling the shelves (and sites) of our favorite retailers. Time to be a savvy shopper! Today we highlight 20 of our favorite summer sale items. Stockpile them as gifts. Buy them for yourself. From furniture and textiles to serving items and decorative accents, we've got you covered. Happy shopping!
Furniture Sale Items
Let's start with the furniture! How often do we put off buying the larger items we really need because of our budget?! These featured furnishings are stylish and fabulously discounted. For example, we've had our eye on the Parquetry Nightstand from West Elm since it first appeared. Now that this Deco-style piece has been dramatically reduced to $99, we're running out of reasons not to buy it!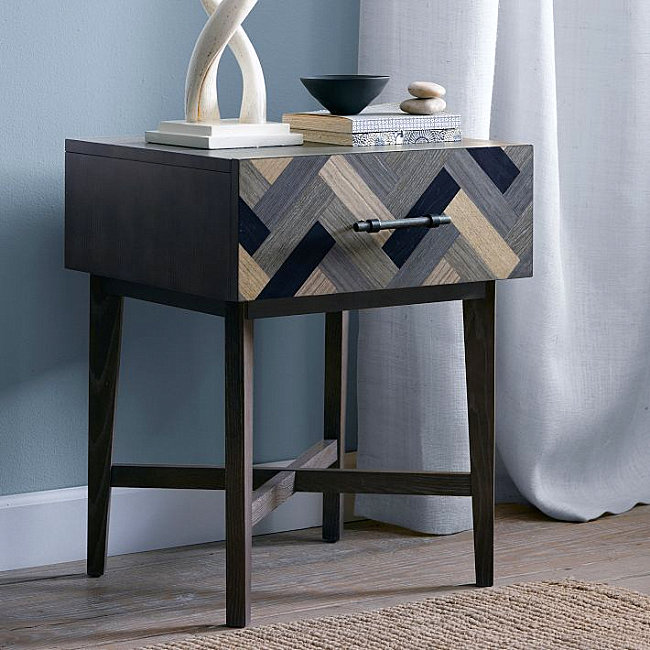 When a chevron pattern meets mirrored tile, you get a retro-style piece that evokes everything from old Hollywood glamour to edgy '80s flair. Also from West Elm, this Herringbone Mirror Side Table is basically half off. We like!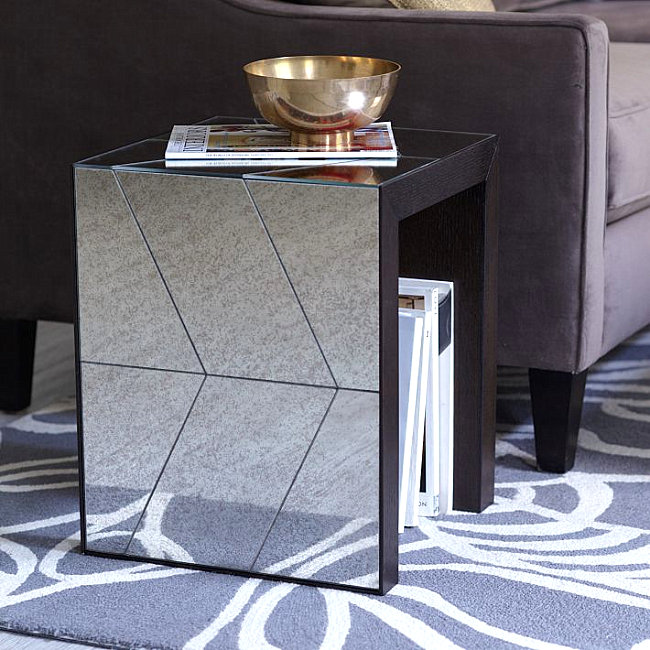 The Element Console Table from CB2 is made from a combination of marble, granite, stone and natural fibers. Use it indoors, or in a protected outdoor setting. Now that the price has been cut in half, this piece is all the more tempting…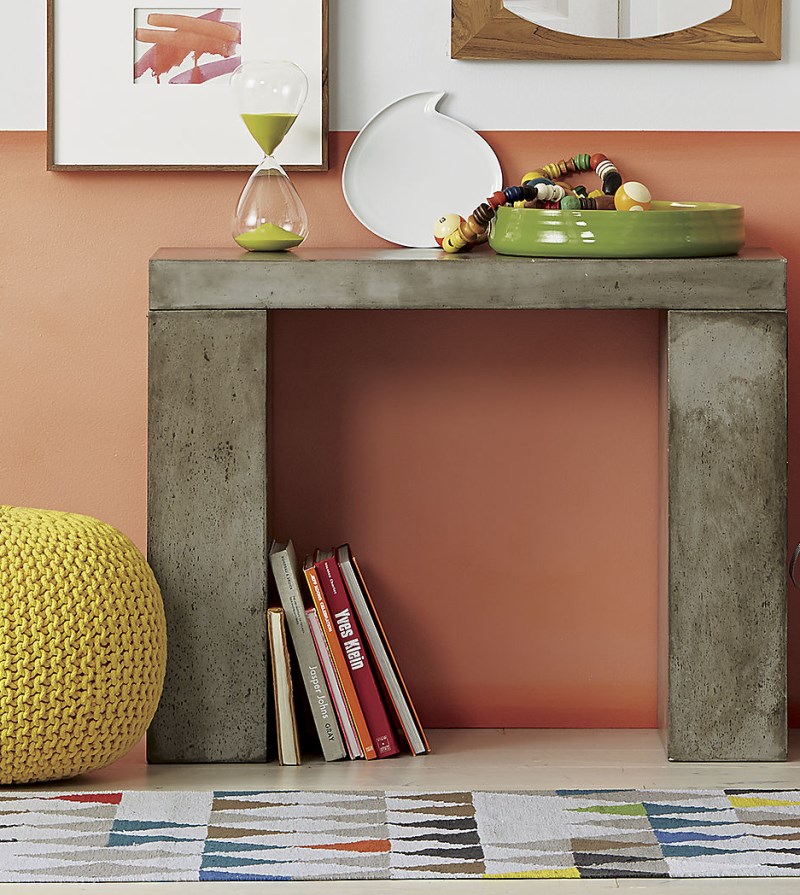 Designed by Paola Navone, this Mallorca Metal Grey and White Side Chair from Crate & Barrel features grey metal tubing and metal mesh with a white powdercoat finish. We dare you to find another chair this top notch and sculpturally interesting for under $150!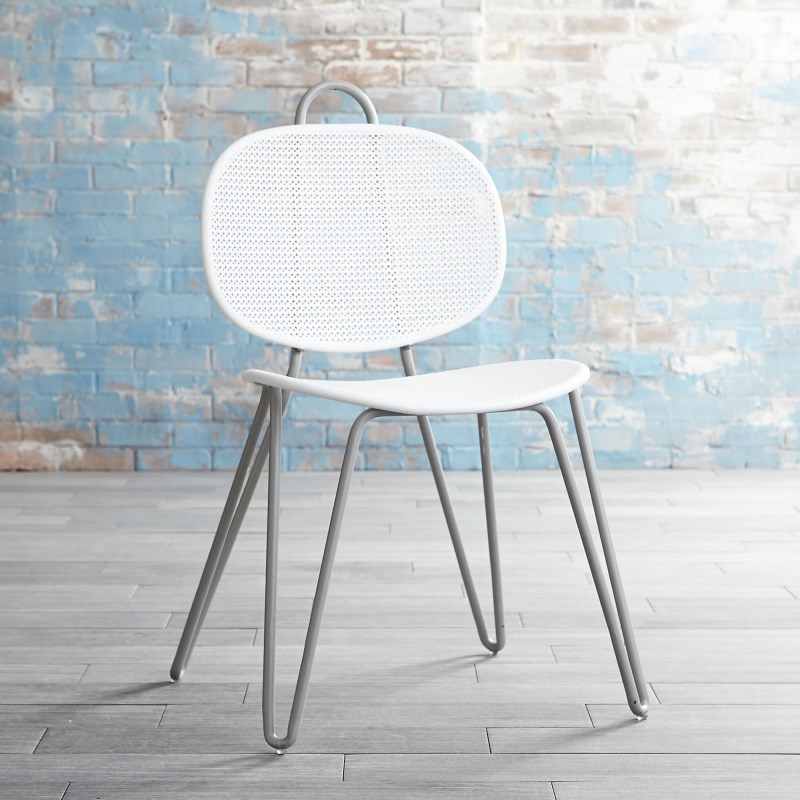 And in what very well may be our best bargain buy featured today, we have the Sophia Hot Pink Dining Chair from CB2. Designed by Jannis Ellenberger, this weather-resistant piece is a mere $49.99. Yes, you heard us!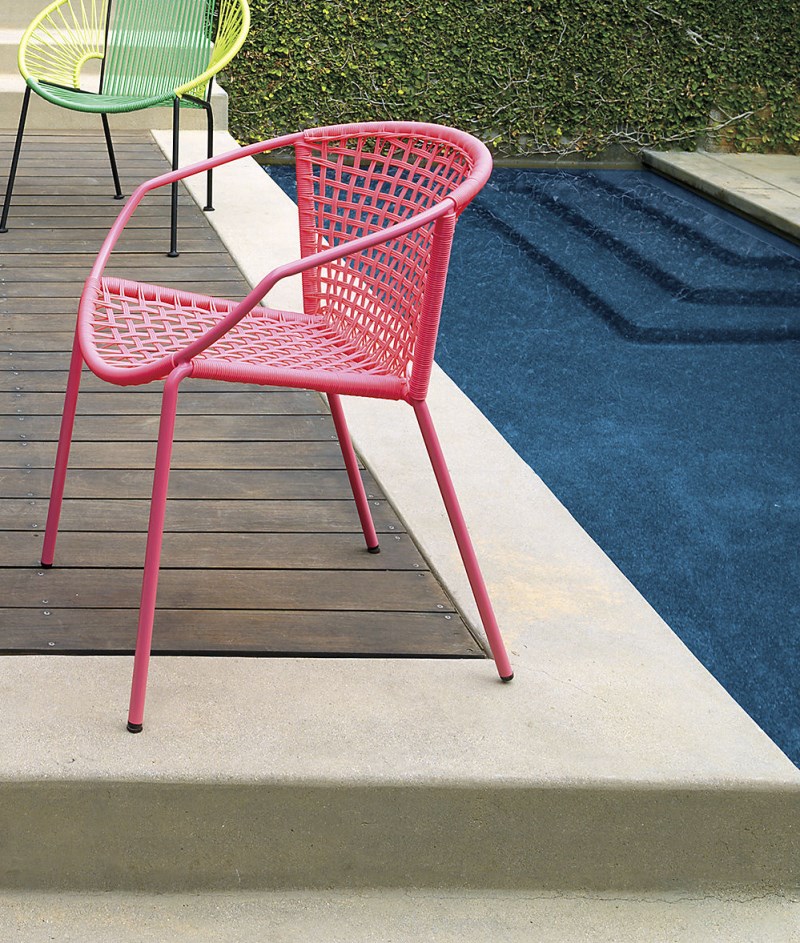 Lighting On Sale
Let there be light! Especially if it's offered at a bargain price! The PB Classic Pendant in Easton Glass from Pottery Barn has a look that blends well with retro and modern spaces alike. And at $59.99, it's a steal!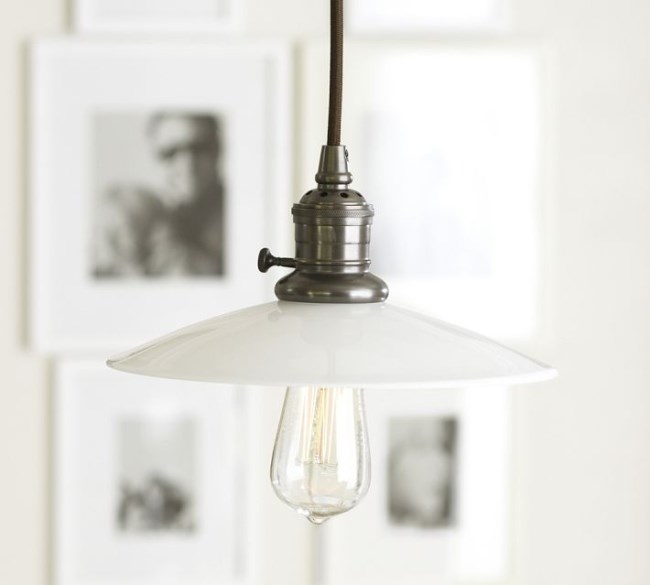 The Riviera Large Grey Pendant Lamp from Crate & Barrel captures the look of '50s-era French Riviera style. Plus, it has a metal geo vibe that perfectly blends with today's top trends. Would you believe it's under $100?!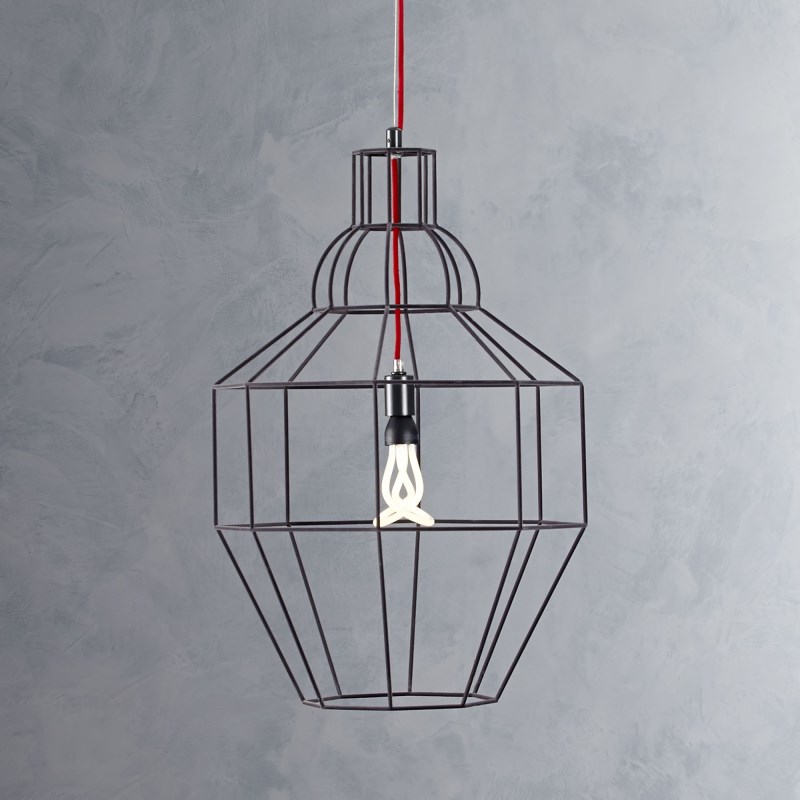 This next featured lighting item is technically a hanging lantern for a candle, but it illuminates the night in style. Originally $69, the Punched Metal Orb Lantern from Pottery Barn can be yours for $29.99, thanks to the beauty of a summer sale.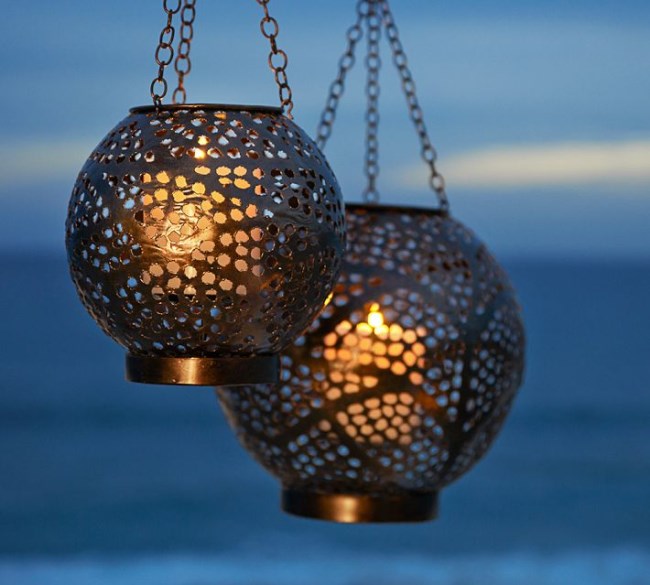 Here's one more lighting accessory find–a cluster of Pierced Porcelain Hurricanes from West Elm. They create a constellation-like pattern when the candles are lit. The tealight starts at a mere $9!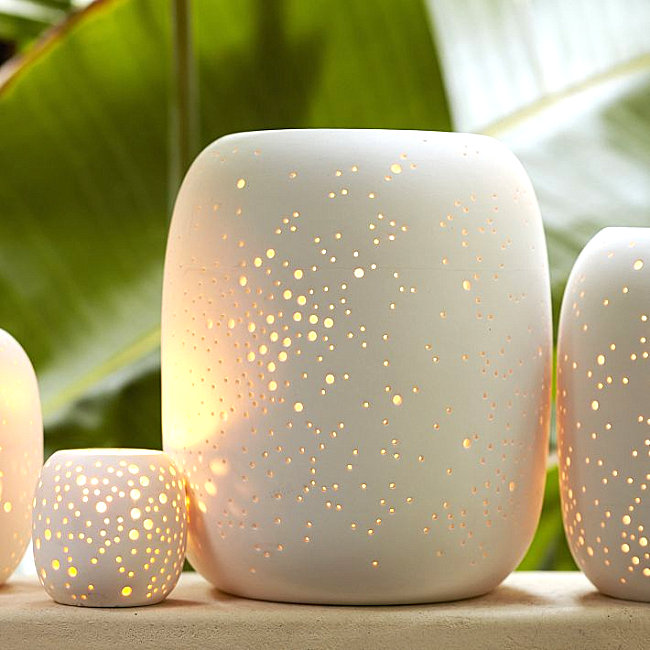 Rugs and Textiles on Clearance
Clearance–it's a great word! Especially when it means that items like this Finn Wool Shag Rug from West Elm are on sale. Major sale prices here, folks. A diamond pattern is this piece's standout trait. Available in a variety of sizes, the 5′ x 8′ version of the rug is only $149.99.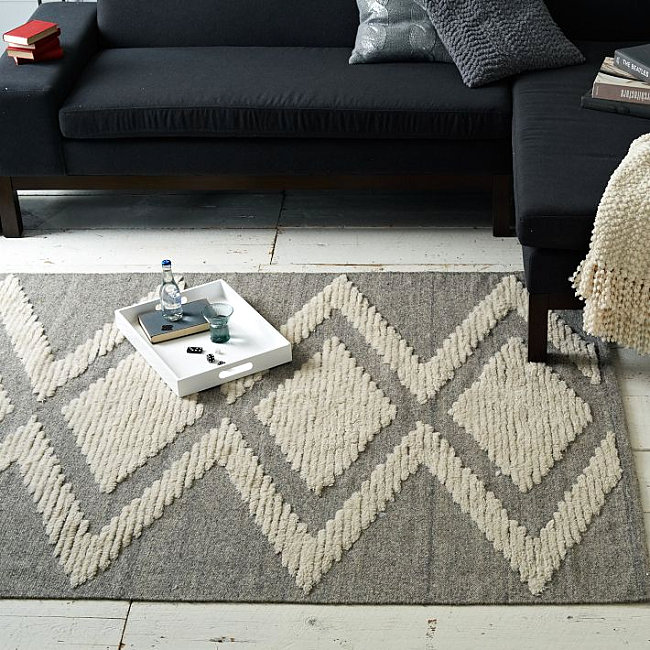 This Border Stripe Yarn Dye Table Runner in Orange Poppy from West Elm is like a little slice of summer. Why are runners often an afterthought? Maybe it's because the good ones can be expensive. At $9.99, this one is a true bargain!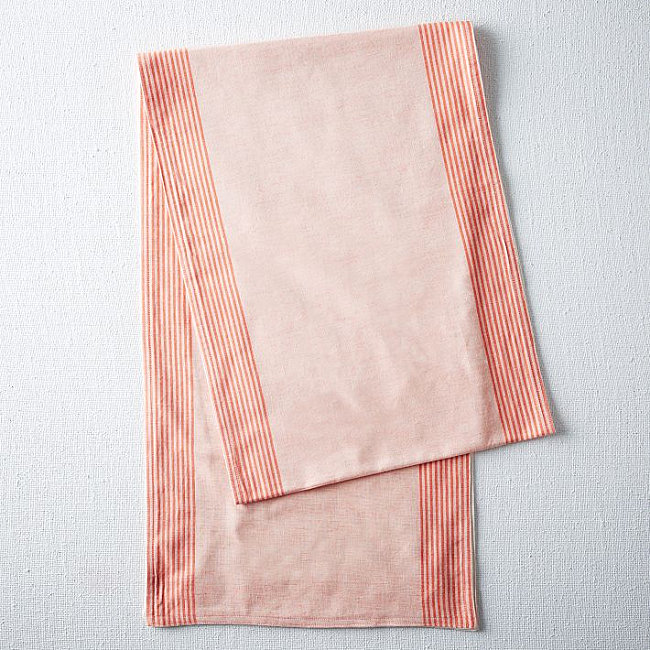 For more tabletop fun, check out these Oxley Pink Placemats from Crate & Barrel, made from hand-dyed mendong fiber. Easy to clean and roll up, these ombre finds couldn't be more stylish. Or affordable–at $1.47 each!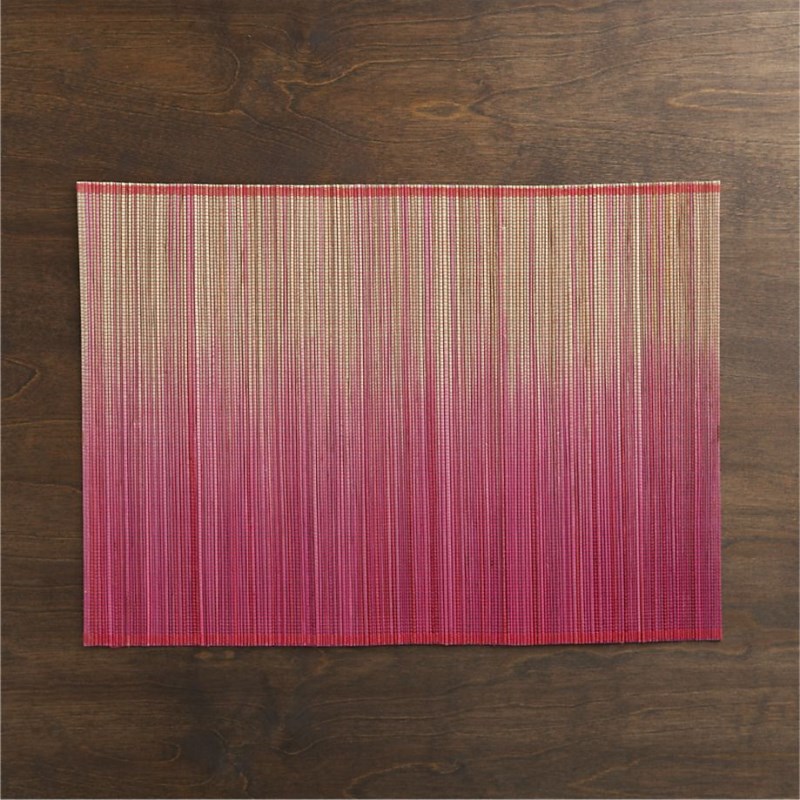 We've had our eye on this Set of 2 Navy and Turquoise Fish Scales Standard Shams from Jonathan Adler for quite some time. Wouldn't these shams be the perfect way to jazz up solid bedding in summer-fabulous shades like salmon, blue and white? Good news: both shams can be yours for $21.99. Yes, $21.99!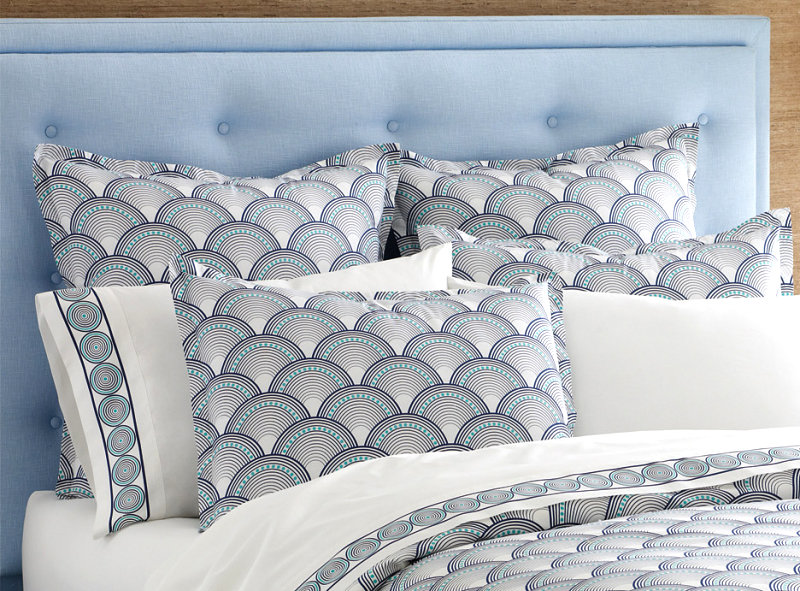 Looking for another sham option? These Striped Mandala Shams from Anthropologie are summer-chic with their blue and white stripes. A 200 thread count and a super-affordable price make them simply irresistible.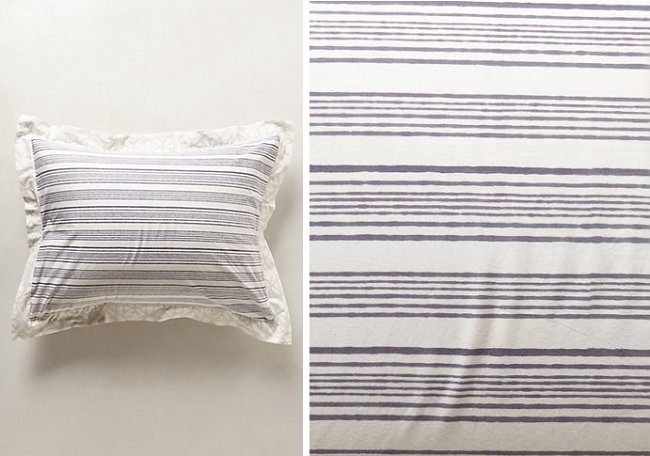 Affordable Kitchen and Dining Finds
Freshen up your kitchen and dining room with some fabulous serving pieces that will welcome your guests in style. Like this Universal Expert Serving Board + Dip Bowl from West Elm. Designed by Sebastian Conran, it's the perfect hostess gift. And at a mere $17.99, you can buy one for yourself too!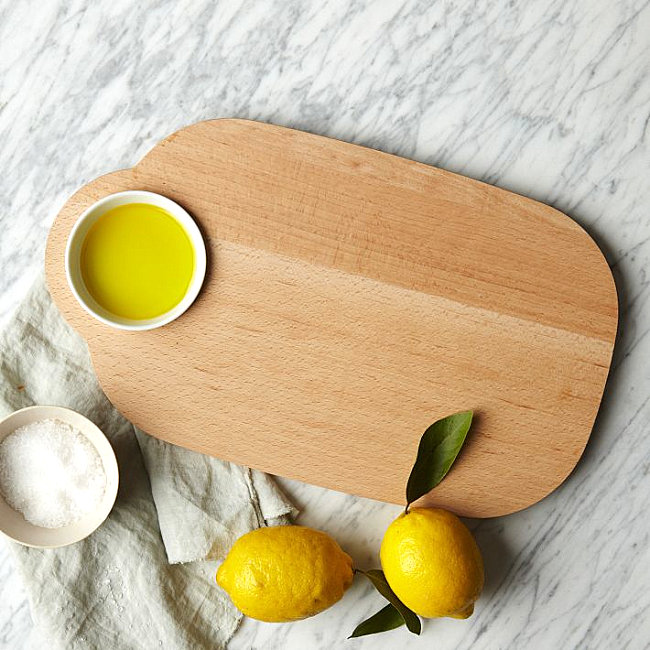 This Glittering Serveware from Anthropologie would be the icing on the cake that is your next glamorous fete. Can't you see it shining during the holidays?! With its price reduction, it's well within arm's reach. Get ready for the sparkle!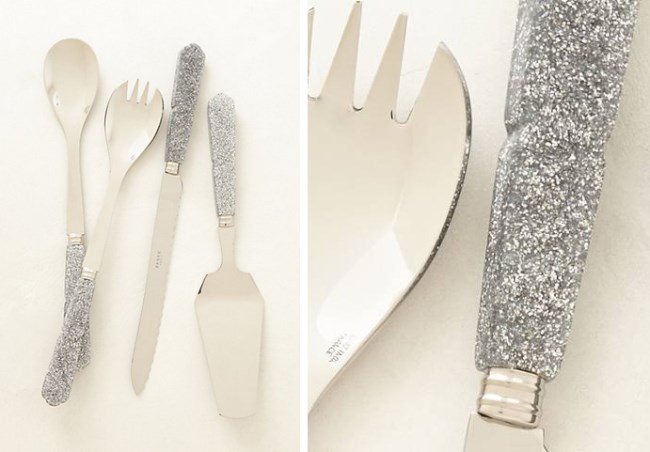 Textured bands are a focal point of the Grit Aluminum Bowls from CB2. Another perk: beautifully reduced prices. Seriously–$16.99 for the big bowl, folks!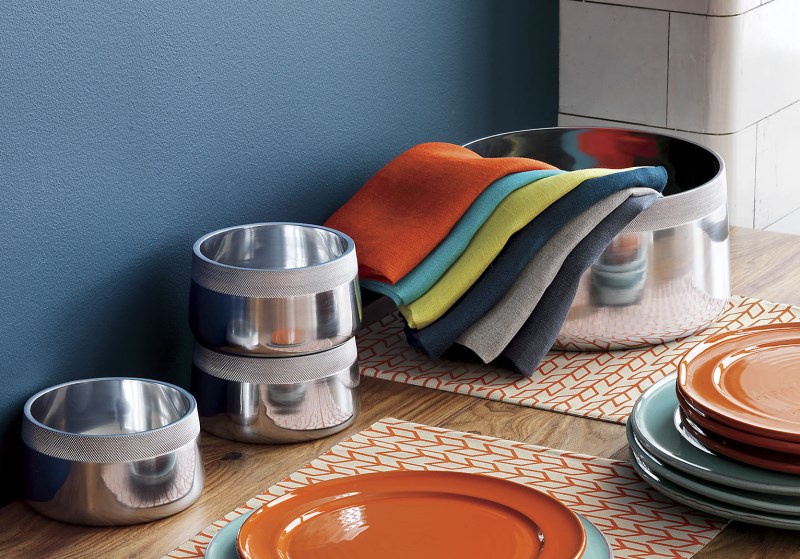 Unforgettable Sale Decor
We end with a trio of decor finds that will beautify your home. At just $3.99, these Ripple Planters from CB2 epitomize summer style at the perfect price point. Yet they're not summer exclusive. Stock up on a slew of these for holiday or housewarming gifts!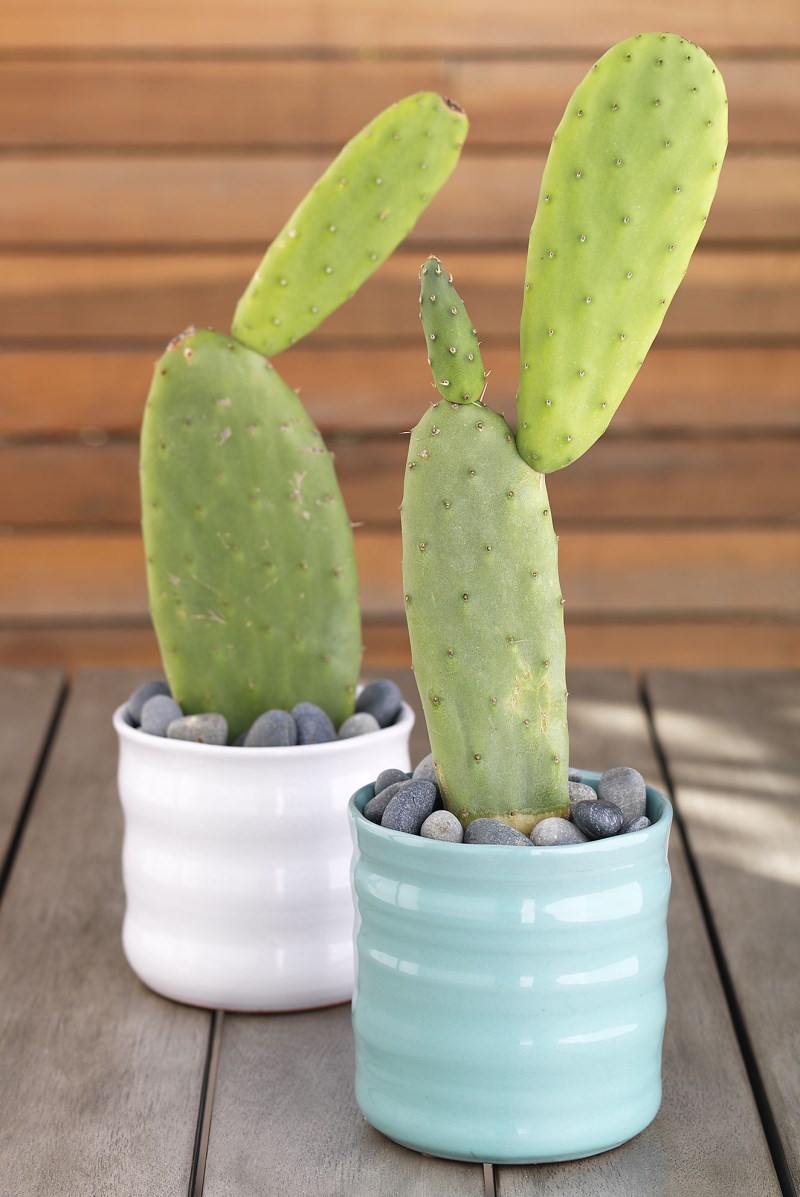 These Pop Candles from Jonathan Adler were originally $38. And now they're $13.99. Need we say more?! [image below/right from Horchow]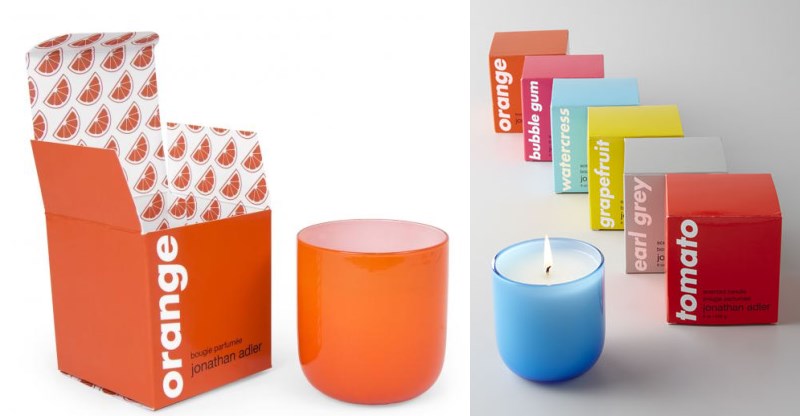 The geo form and facets of these Sandstone Knobs from Anthropologie are perfectly on trend. And at $4.95 apiece, they're perfectly affordable as well!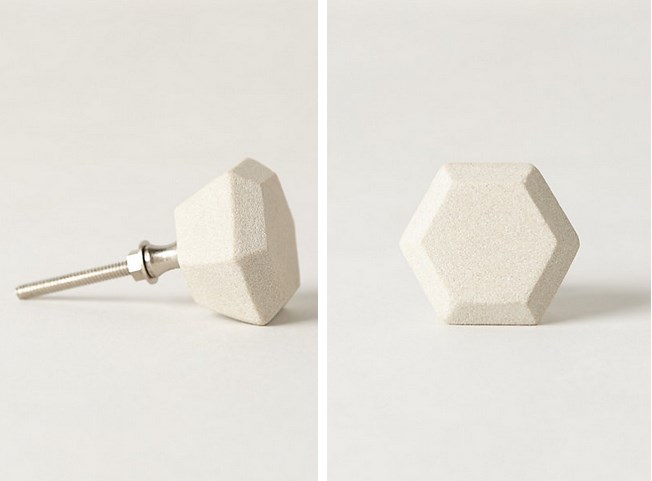 We hope you've enjoyed our curated collection of bargain buys. Remember, now is the perfect time to catch summer clearance sales at their peak. Check out the offerings of your favorite retailers, and don't hesitate to buy those items you've been putting off purchasing for months. Or get a head start on your holiday shopping!