When it comes to modern pendant lights, we are indeed spoiled by the number of available options. There are so many designs and such ingenious models around that many of our readers often have a hard time picking the right pendants for their kitchen island or dining area. But standing out from the crowd with its unique form and a combination of rare textures is the MIKA 350 from A\STUDIO. Carrying forward the current hot design trend of reinventing the past, these gorgeous granite and wood pendant lights were inspired by ancient Celtic forts and Galician architecture.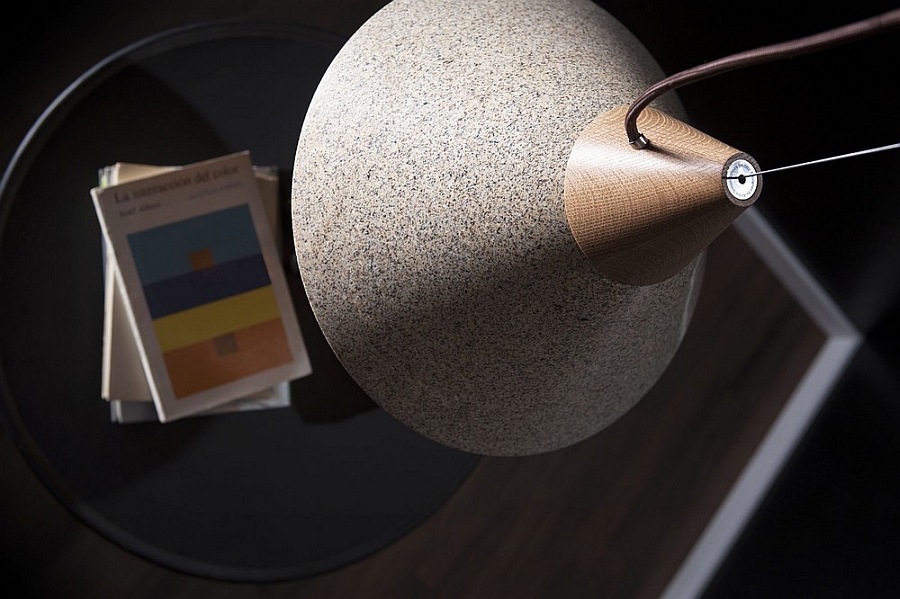 The form of these beautiful lights has its origin in the 'pallozas', which had circular stone walls and a conical straw roof. While sleek, polished granite mimics the ancient stone structure, a wooden pendant holder brings back the images of the conical straw roof. The most fascinating aspect of the design is how it combines a forgotten classic with elegant modern minimalism, turning the pendant into a perfect addition for sophisticated, contemporary settings. Each of the lamps is carefully crafted by hand, and a gearwheel inside ensures that the lamp does not get too hot to handle.
Exuding understated class and even a touch of industrial charm, MIKA 350 offers a smart way to add some focused lighting to your cozy reading nook or the home office. You can choose between different types of wood (afzelia, oak, chestnut and sucupira) for the pendant holder, and each one brings a charm of its own to this creative pendant that adds a touch of granite to your interior!