Vancouver is home to some of the best industrial-style loft apartments on the planet, and today we have another gorgeous apartment that brings along with it a historic past. Located in the popular Crane Lofts On Betty Street in Vancouver, this beautiful apartment is spread across 773 square feet and combines its rich past with trendy modern additions and state-of-the-art appliances to fashion a unique and exclusive home. Detailed to perfection, contemporary finishes are seamlessly coupled with exposed brick walls and concrete, ceiling giving the apartment a chic industrial style.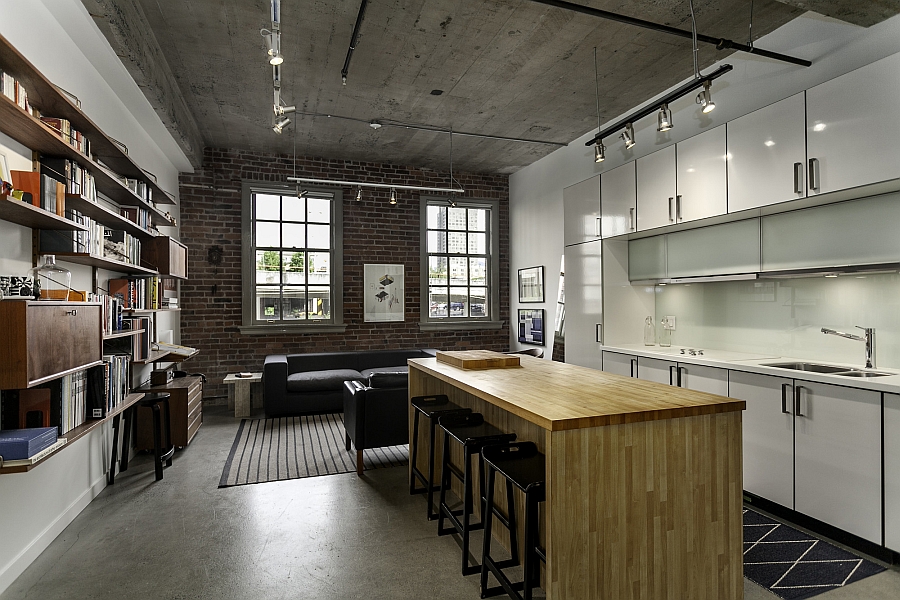 The Crane Lofts building was Vancouver's first concrete and steel frame structure built in early 1900s and has housed Crane Plumbing for decades. It was only at the turn of the century that it was transformed into a residential building complete with modern amenities, parking and other facilities. Featuring a cool living area, contemporary kitchen, master bedroom and home office, the loft offers some lovely views of Vancouver and makes the best of every inch of available space. Additions like the wood butcher block-style kitchen island and the marble-clad bath blend luxury with functionality in an effortless manner.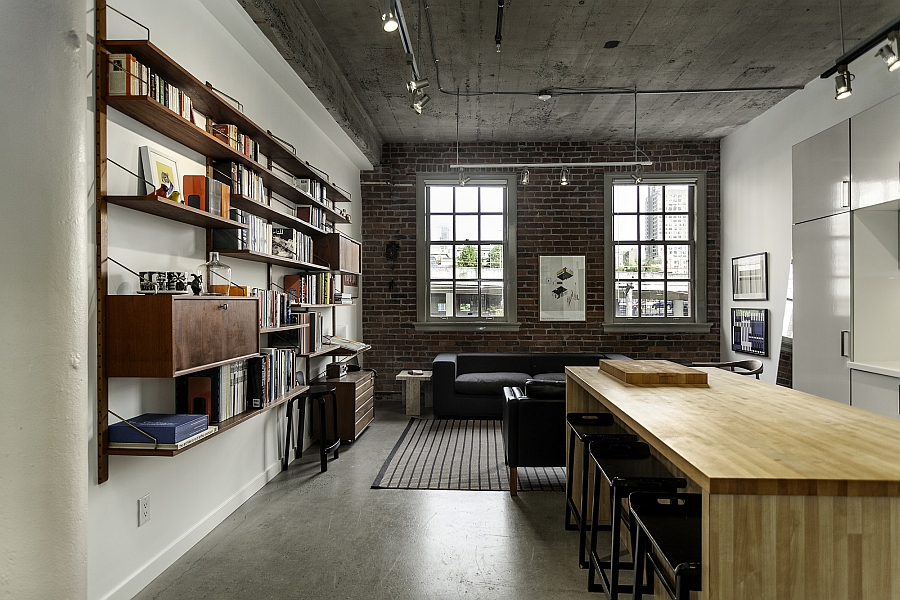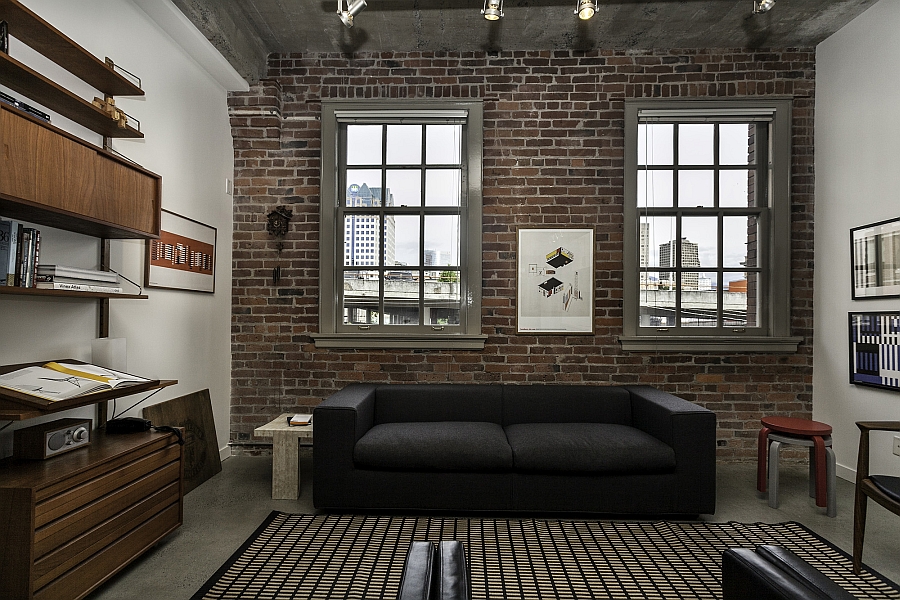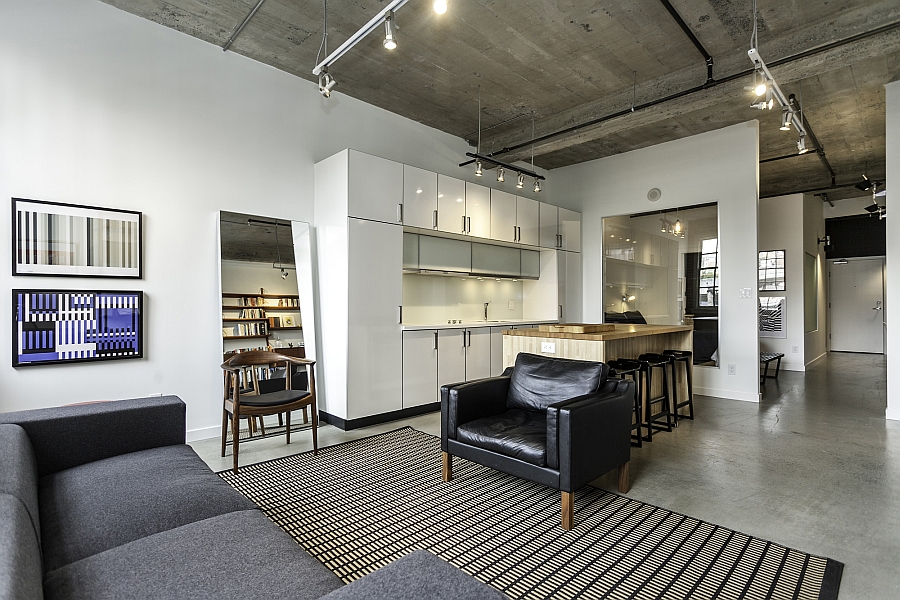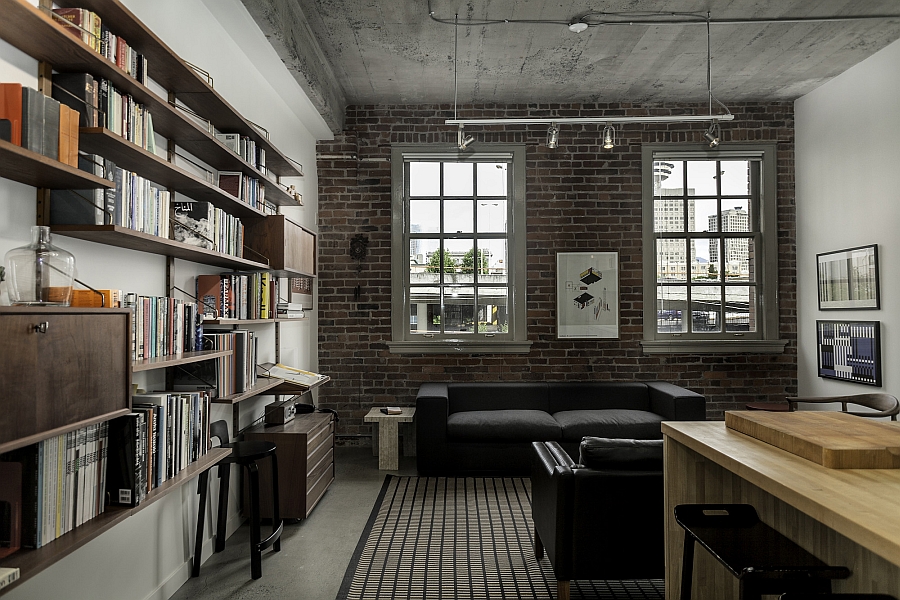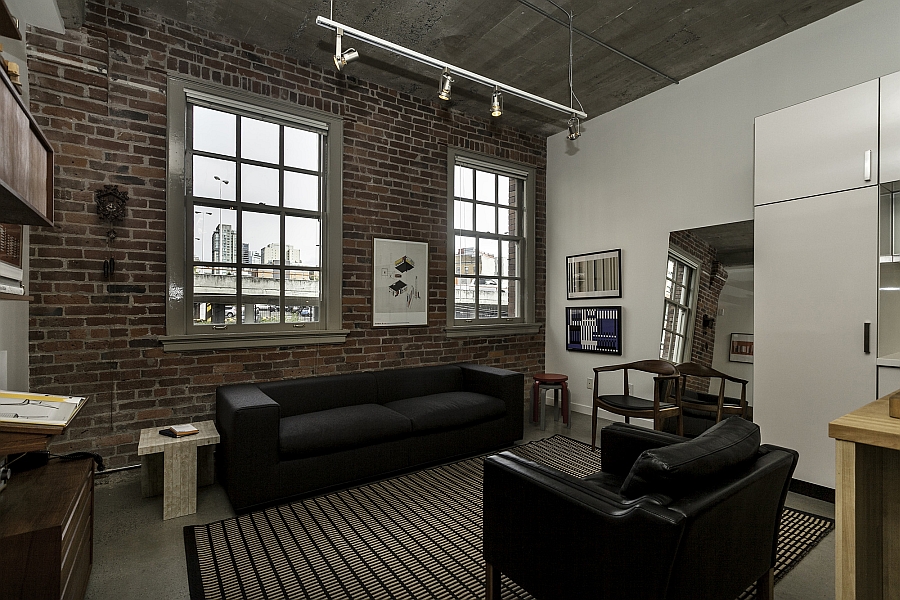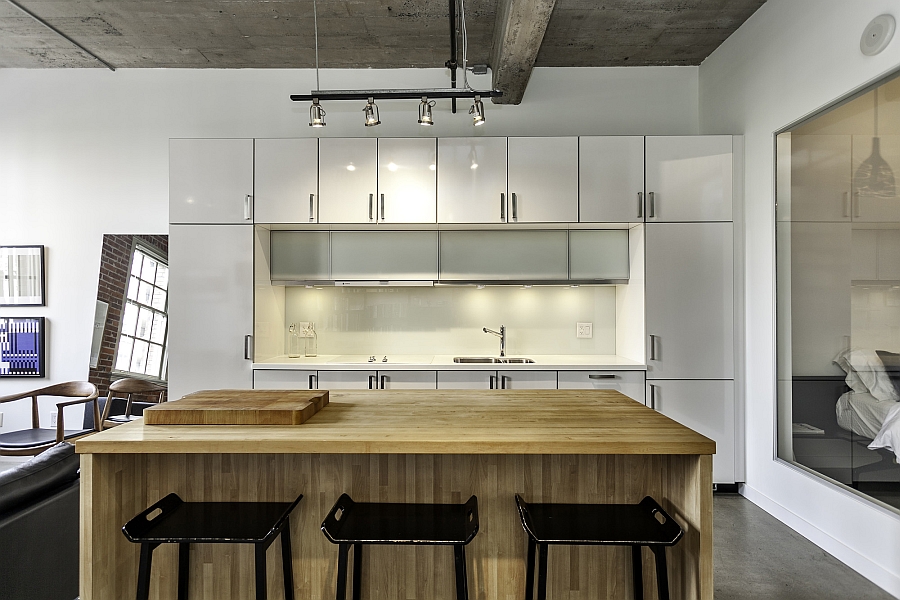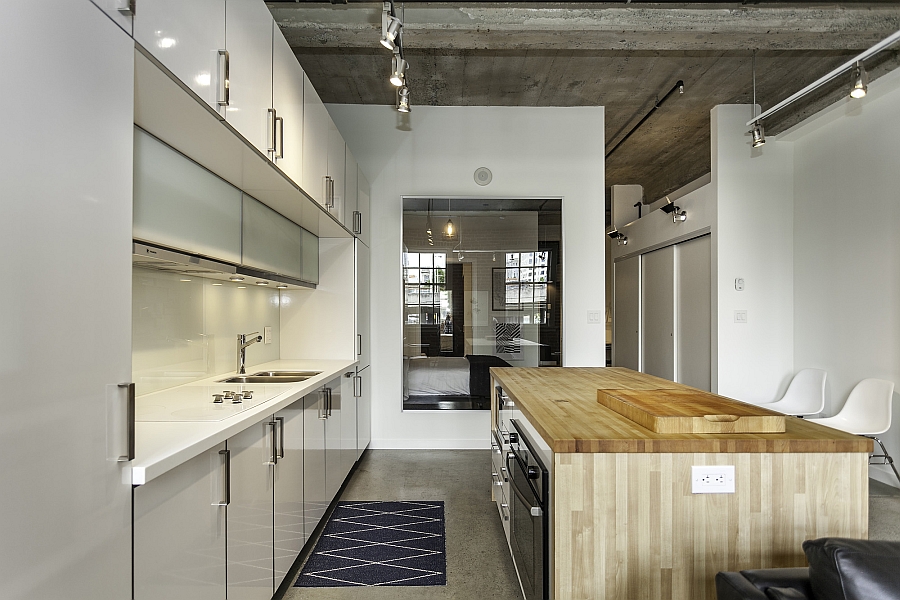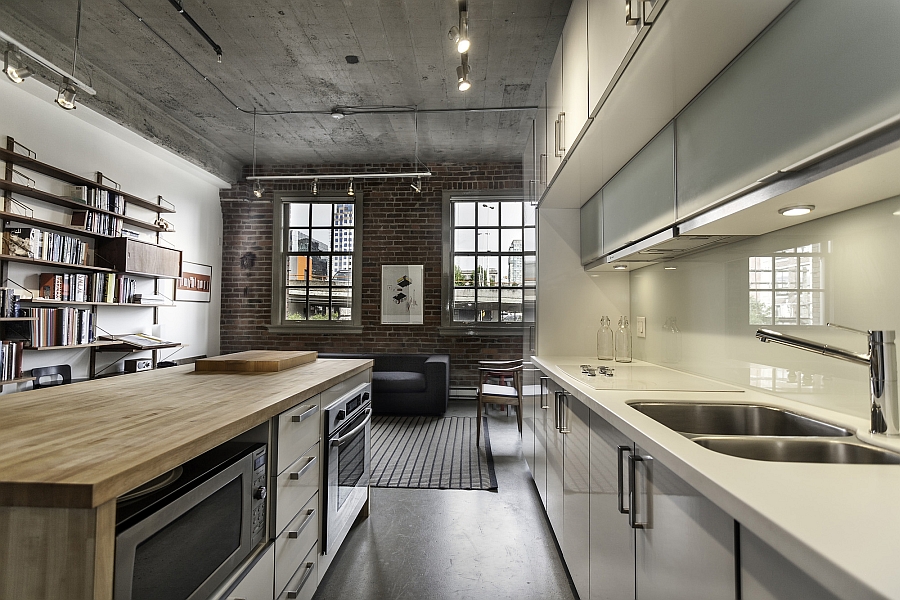 The master bedroom is separated from the living area using a wall with a one-way mirror that offers privacy while giving the space an airy appeal. Walls in white, unassuming decor and smart lighting add to this sense of visual lightness. An exposed brick wall in the living room and the concrete ceiling give the home a distinct identity while reminding the owners of its storied past.
Listed by Albrighton Real Estate, this $499,000 loft apartment is indeed a bargain buy, considering all that it brings to the table!