Contemporary homes are all about creating that perfect balance between the ambiance inside and the view outside. Increasingly, homeowners want interiors that offer a seamless transition between the indoors and the landscape outside. Accomplishing this with inviting warmth and effortless elegance is the Casa CP78 in Merida, Yucatan, Mexico. The gorgeous backyard of this exclusive residence offers ample privacy, thanks to the natural canopy that surrounds it and yet doubles as an ergonomic extension of the living space inside. Designed by Taller Estilo Arquitectura, the chic house is spread across two different levels and is crafted to suit the specific weather conditions of the region.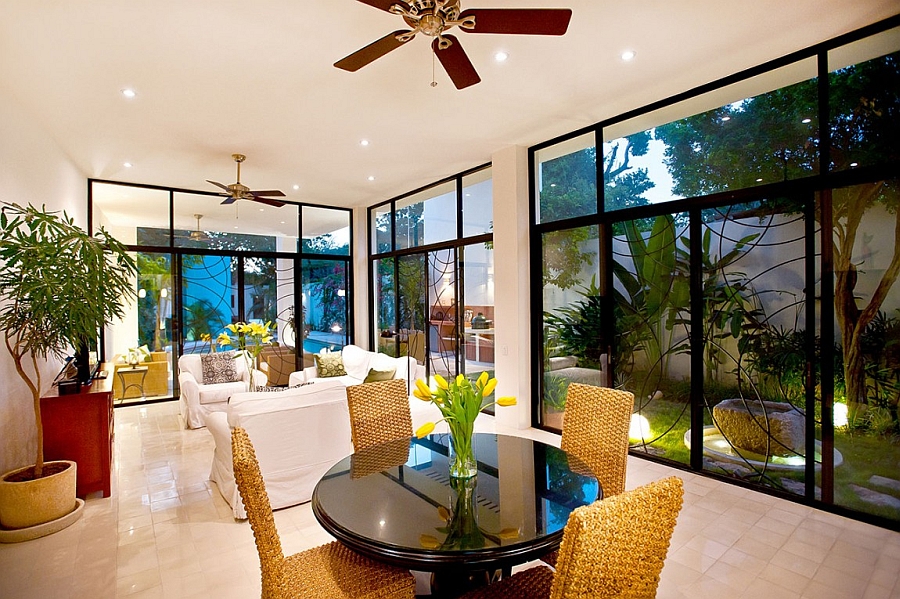 The street façade of the house offers complete privacy, while the rear opens up into the lavish backyard. Featuring a refreshing pool, an outdoor dining area and a kitchenette, the landscape outside is as plush and comfy as the interior itself. A rock pathway and a water feature add the exclamation point to the garden area, and large sliding glass doors with an intricate design blur the lines between the interior and the private backyard. All-white walls grace the interior while elegant additions like the rattan dining table chairs and pops of bright color give the home a sense of exclusivity.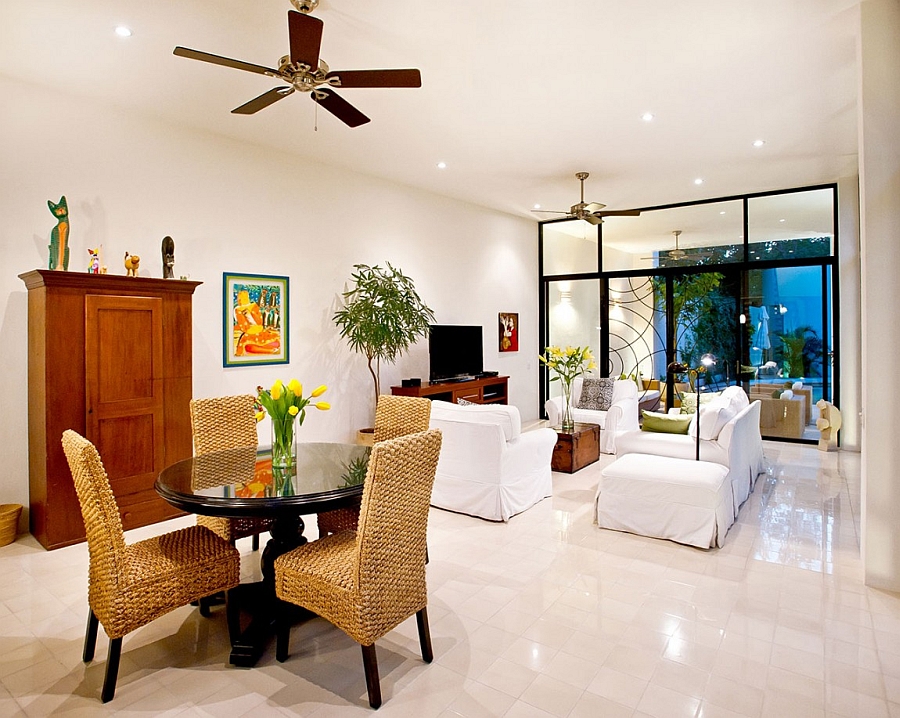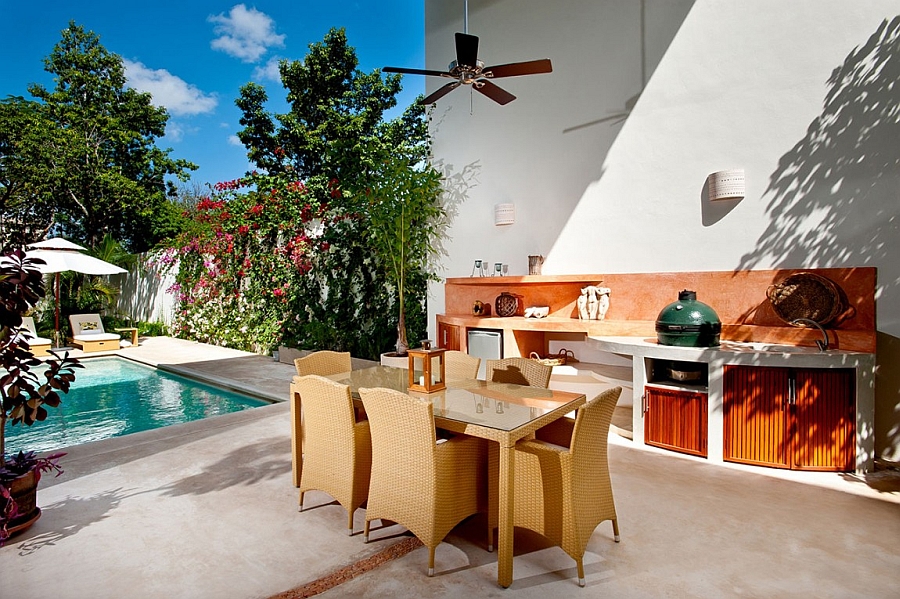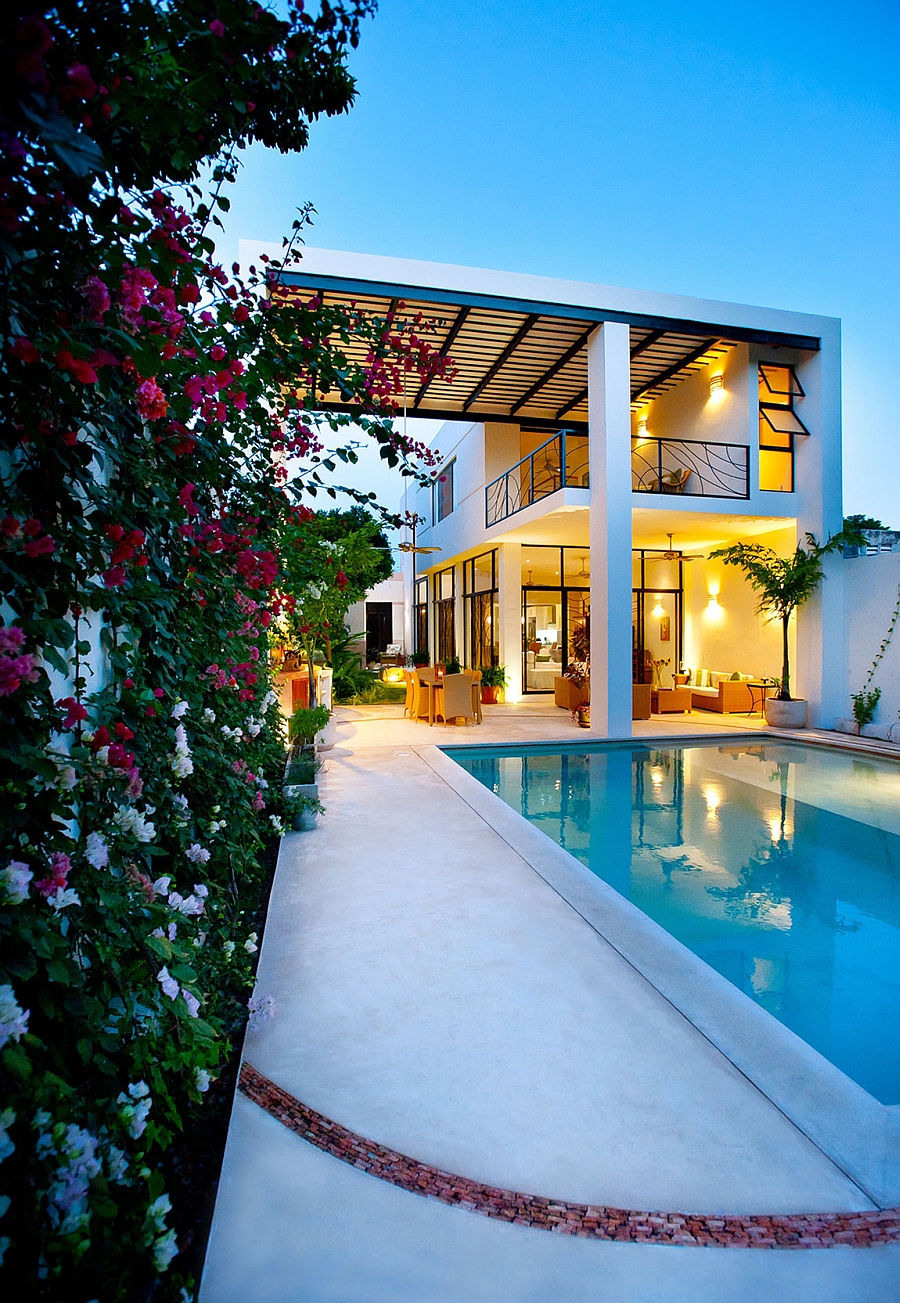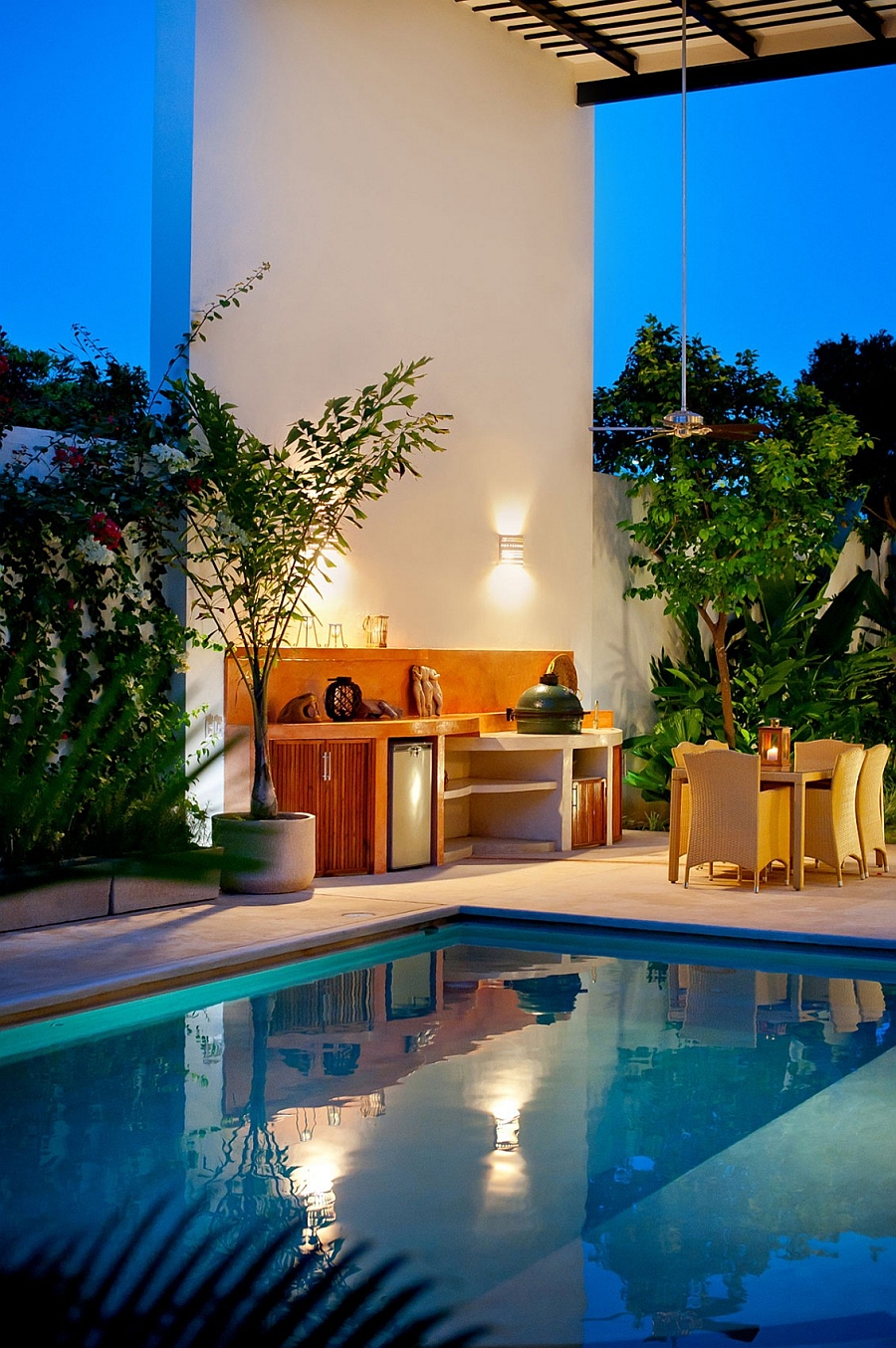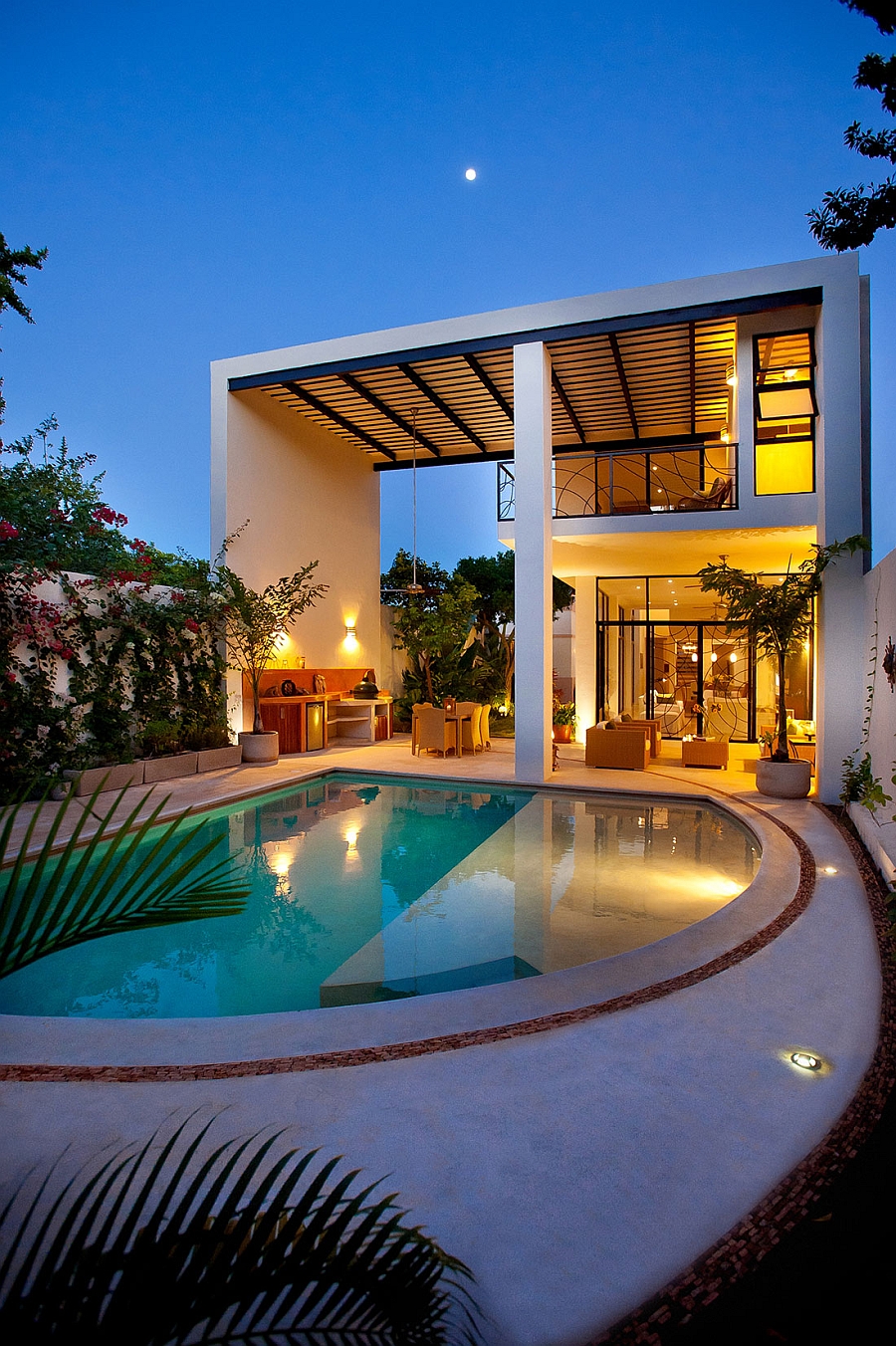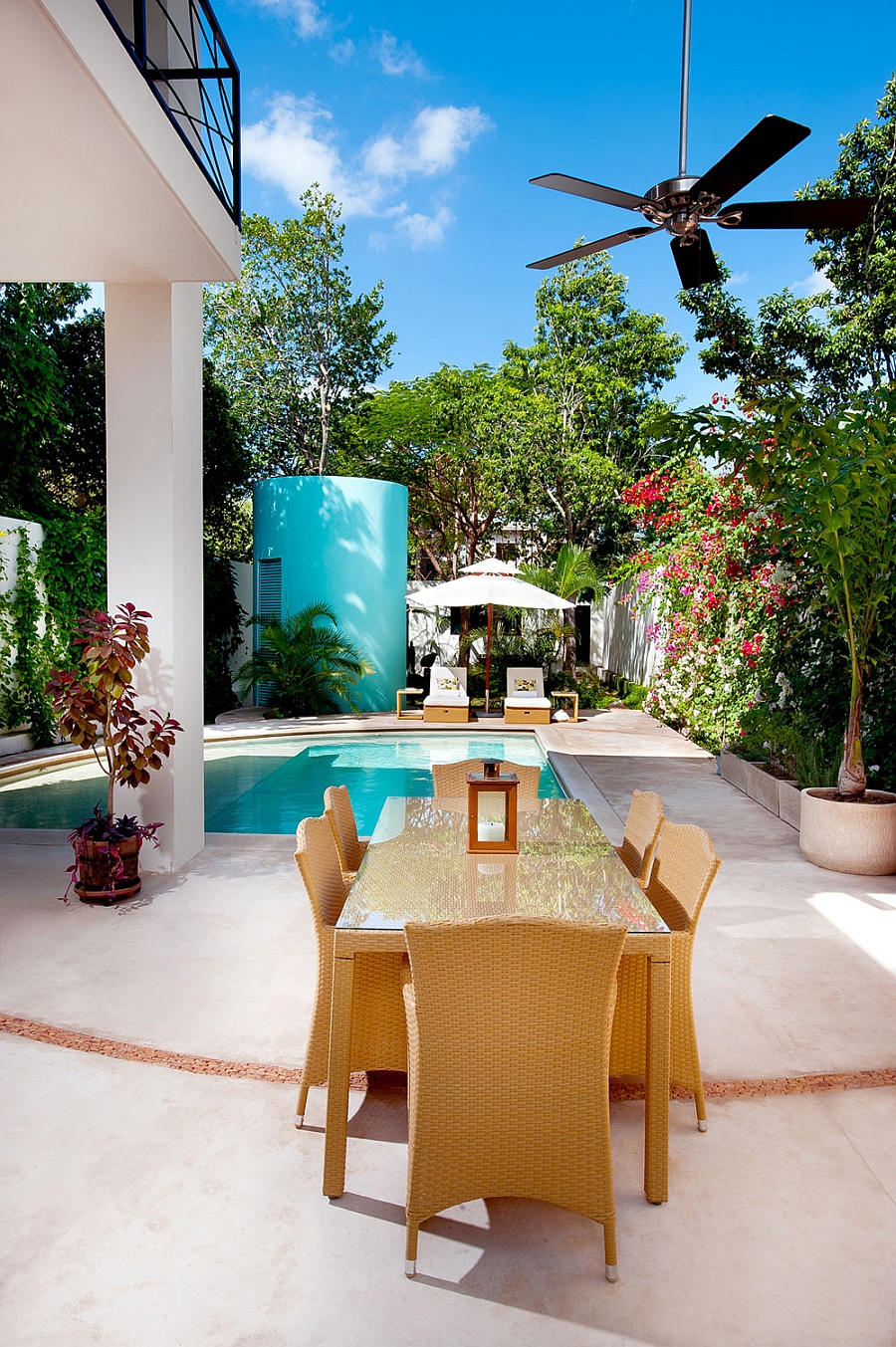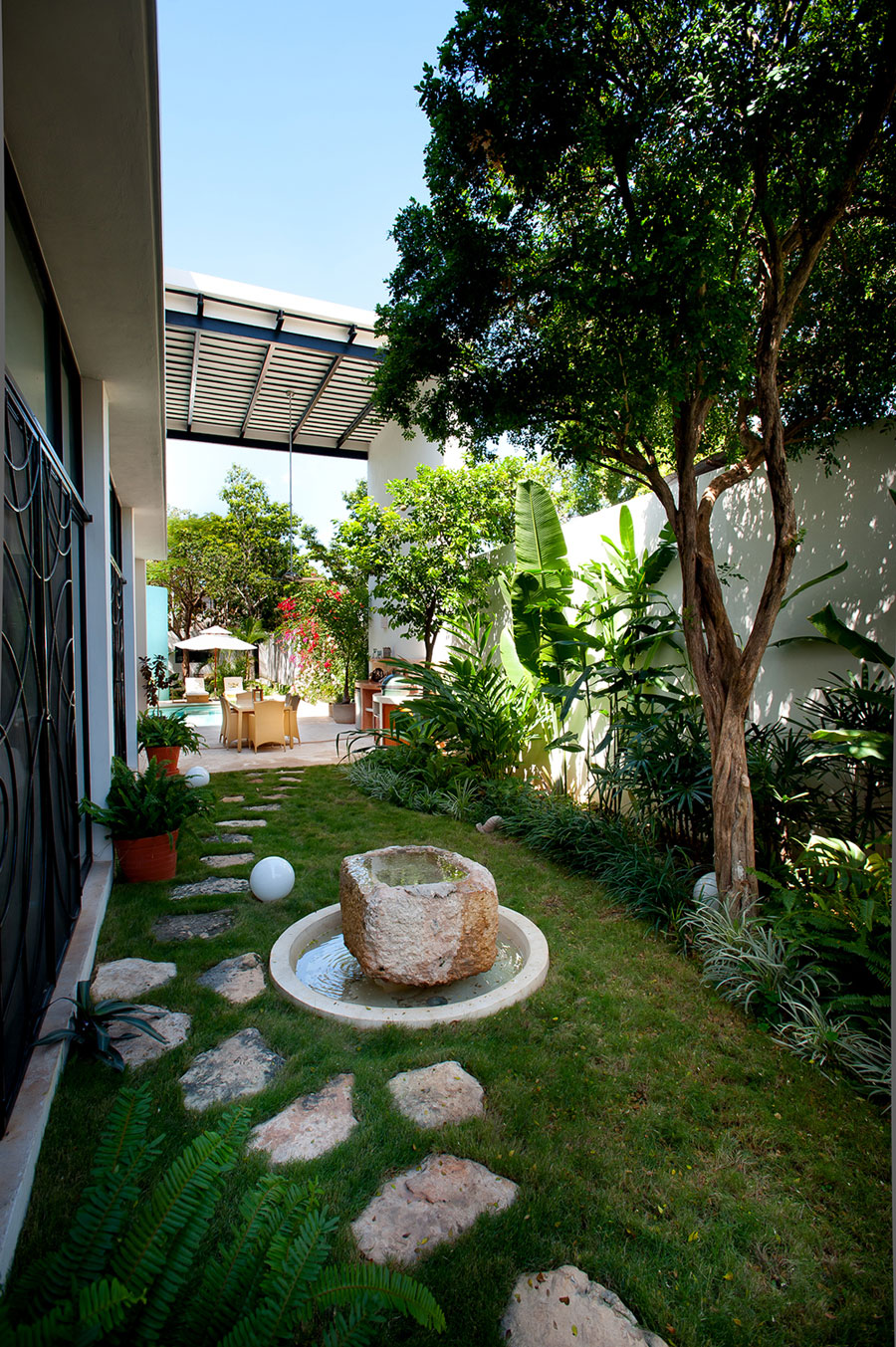 A modern kitchen with a brick wall backdrop and other public spaces are located on the lower level while the top floor houses the bedrooms and the bathrooms. Keeping the focus firmly on the backyard, this is on home that encourages its residents to spend more time outside than indoors. A perfect way to enjoy the sunny weather in Yucatan!