If you're anything like me, your garage is filled with leftover supplies. There's the leftover carpet scraps from when we first moved into our home. Not to mention, the leftover pots (this house has a smaller yard, so too many potted plants make it seem cluttered). Then there are the stacks of leftover pavers, originally intended to be used as a border for my spring xeriscaping project. I decided it was time to see the potential in these piles of DIY supplies. Why let them collect dust for the foreseeable future?! First up: the pavers.
Today I'm rounding up a collection of ideas for DIY projects with bricks and pavers. Because let's face it, folks–small pavers might as well be bricks when it comes to the creative possibilities they bring to the table! Why not explore some unconventional uses for these substantial stony rectangles? Happy crafting and building!
DIY Brick and Paver Projects for Your Interior
We begin with projects that will help you spruce up your interior. One of today's most popular DIY project ideas for bricks is the painted bookend. This project can be created with either bricks or pavers, although bricks will likely be heavier and more substantial. These Gold Animal Book Ends from The Effortless Chic prove that spray paint is your DIY friend, especially when ombre design is involved!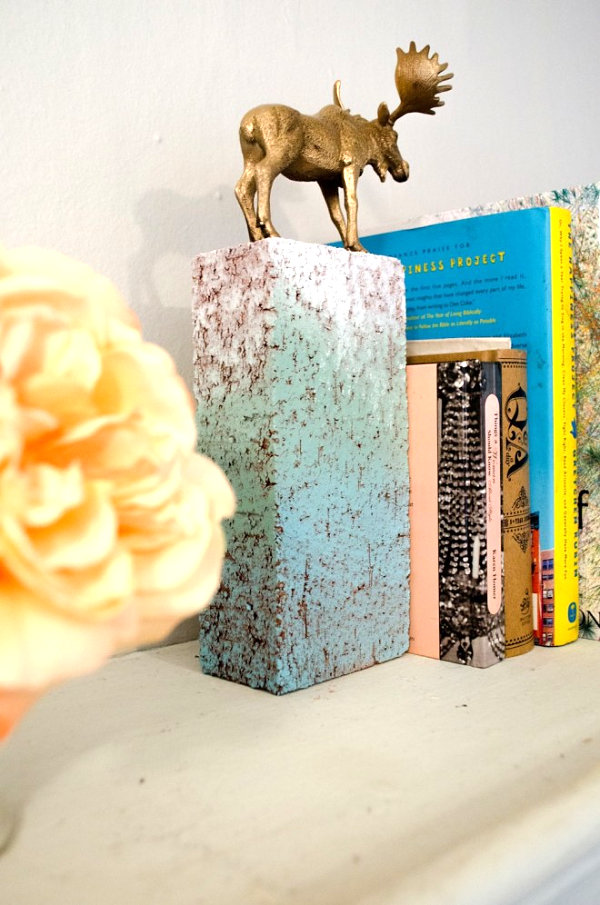 Why not add some stencils to the equation? Check out this project for DIY Brickends from We Heart Minnesota, which also reminds us to place felt pads on the underside of the bricks to avoid scratching the table.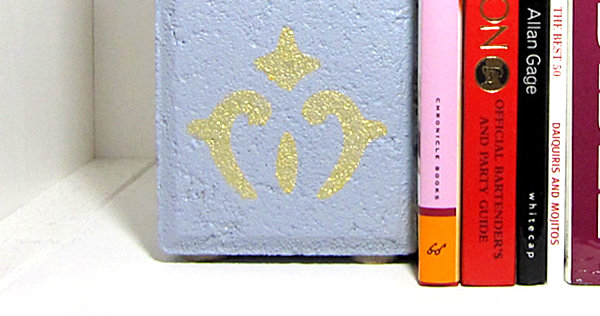 For a similar ornamented look, try this Metallic Brick Bookends project from Camille Styles. Created by interior designer Claire Zinnecker, these bookends are so chic! Bricks, white and gold spray paint and lace trim get the job done. And what a unique finished product!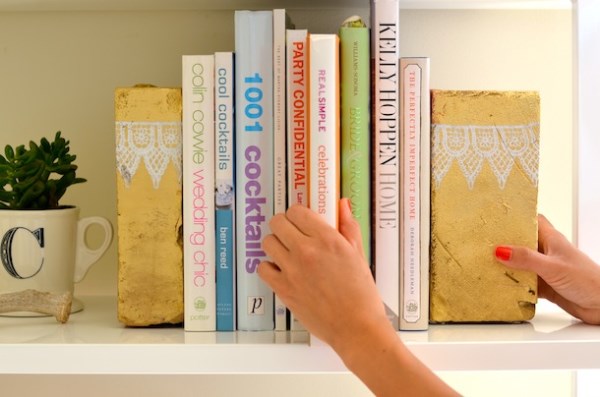 If you like this golden look and want to add a bold dose of color, give this Dipped Brick Bookends project from At Home in Love a try. Cover the bricks with gold spray paint, and then top them off with the acrylic paint of your choice. Below we see a vivid shade of blue:
How fun is this Book Painted Bricks DIY from Punk Projects?! Bricks become books, thanks to a clever paint job. Begin by painting the bricks or pavers in the hues of your choice, then add text and other details with a small paintbrush or a paint pen. Display these brick books indoors or outside. They'll make your guests look twice!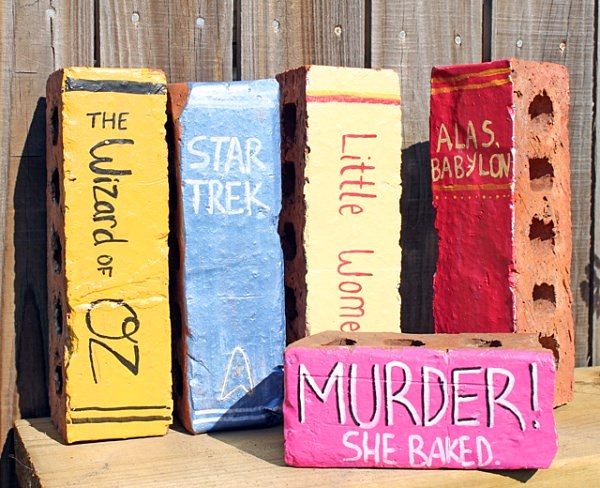 Here's one last idea for our first batch of projects: paint your brick or paver with an important number. You can either leave the brick its natural color or cover it in another hue first. This project would make a fabulous housewarming gift idea, especially when painted with the giftee's new address number. Not to mention, you can embellish the brick with a birthdate, wedding date or other significant date of your choice. The Painted Brick Table Number below is the perfect way to stylishly keep track of tables at a wedding. [from Something Turquoise]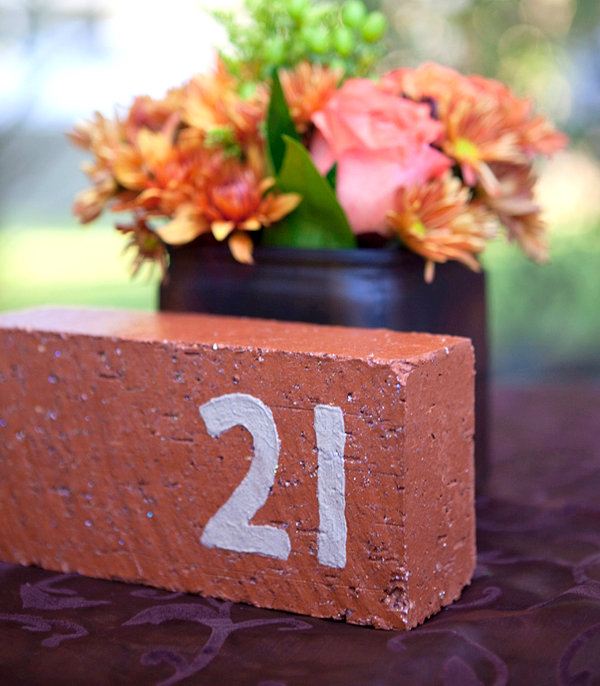 Brick and Paver Projects for the Outdoors
I'm getting some amazing ideas for repurposing that stack of pavers in my garage. Not only are gift ideas filling my head, I'm dreaming of ways to embellish the pavers with spray paint for some artistic vignettes on my bookshelves. But before I get ahead of myself, let's head outdoors and think of ways to embellish a front or backyard. This DIY Brick Planter Project from Anna Banana Goes Gardening is simple, classic and sturdy: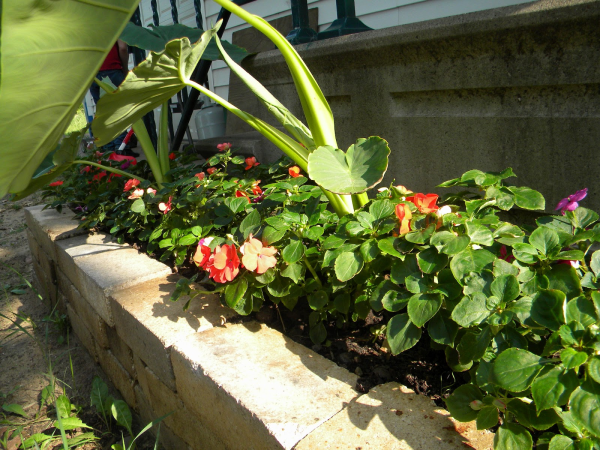 I don't know about you, but I have a difficult time finding affordable outdoor planters for my yard! Which is why I love the idea of using bricks as planters. When the bricks already have holes, the job becomes a LOT easier. All you have to do is fill them with succulents, candles, rocks and other creative touches! [from Boat People]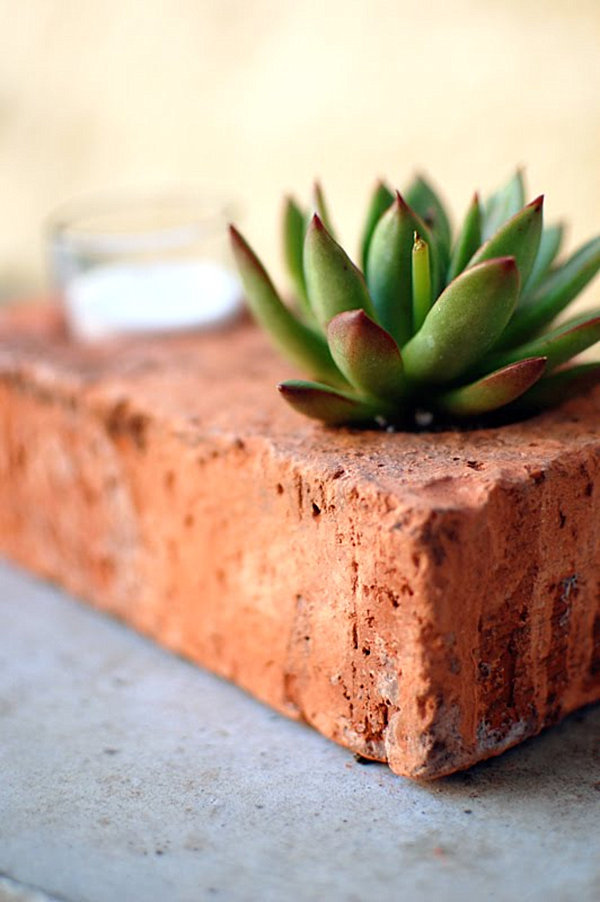 Have you ever come across an engineering brick? These fabulous finds often sport a range of holes–anywhere from 3-16. Try placing two of these bricks side by side after spray painting them gold. Then add soil and succulents! Check out all the project details at The Kindred Street.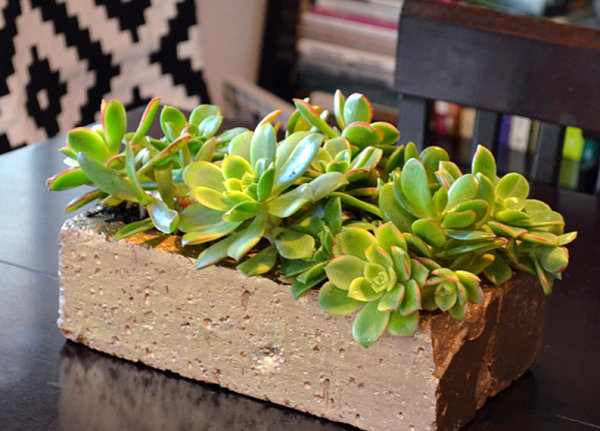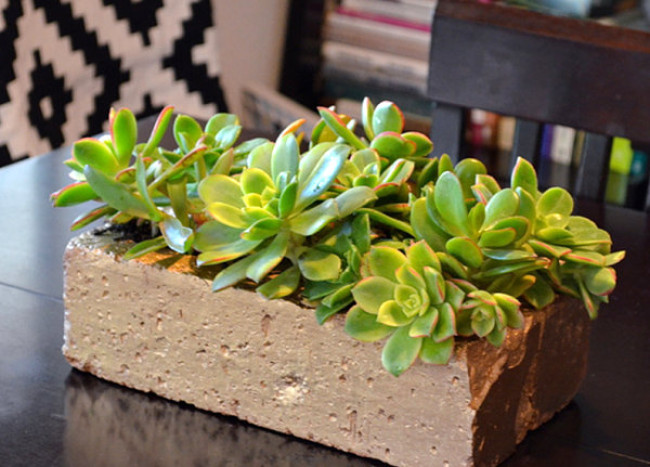 Don't have bricks with holes? You can make your own! For this Rustic Brick Planter from Bohachi Bean, the brick was hollowed out with the help of an electric grinder with a 4-1/2 inch tile cutting blade and a chisel.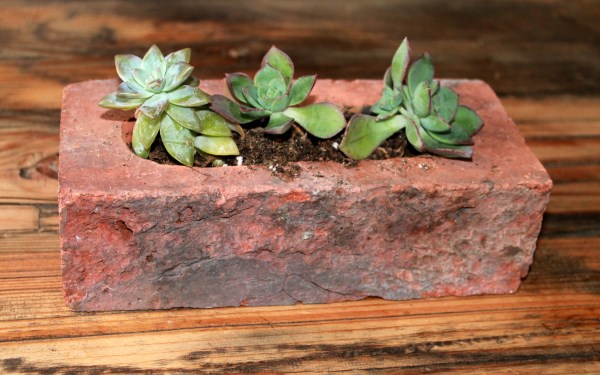 While I don't plan on building a brick staircase of my own, this set of stairs in Beirut, Lebanon was painted by art collective DIHZAHYNERS. And boy has it made me want to paint my pavers and artfully arrange them in some sort of outdoor display! The creative wheels are turning… [from Twisted Sifter via Brit + Co.]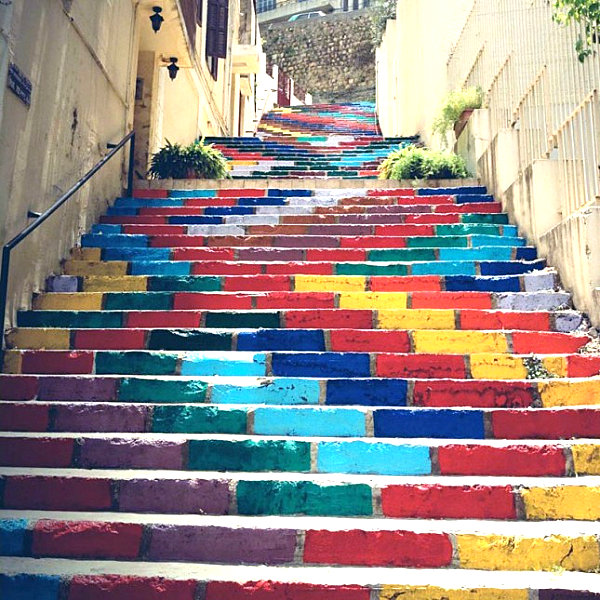 While below we see a cement planter rather than a brick or paver, I love the spray painted design created by Claire Zinnecker of Camille Styles. I'm considering painting something geometric on my pavers and placing a few of them next to or under potted plants for an added dose of vibrancy outdoors!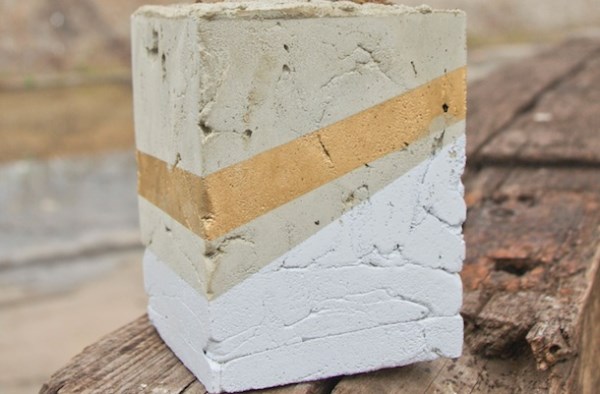 Do you have areas in your yard that could use a little jazzing up? Is there a trouble spot where the grass won't grow? Do you want to make a flowerbed unforgettable? This DIY Zipper Pathway Project by Uncommon Designs makes creative use of the space by incorporating a zipper pattern, as well as ground cover.
Things are starting to get fancy, folks! How amazing is this walkway with a circular center and an embedded lattice pattern? There's something so "English garden" about this look. Now I'm wondering which areas of my yard could use a little landscaping love (and embedded paver flair). [from Wealth & Abundance]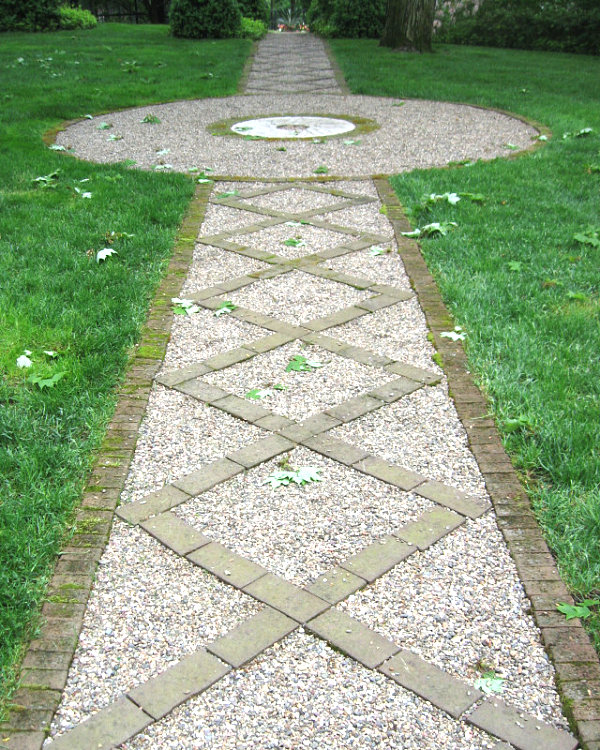 I can't stop admiring yards with circular designs. I never considered using my excess pavers to create curved areas, but I'm definitely beginning to reconsider, especially when I imagine adding more gravel to my outdoor space. [from Susan Cohan Gardens]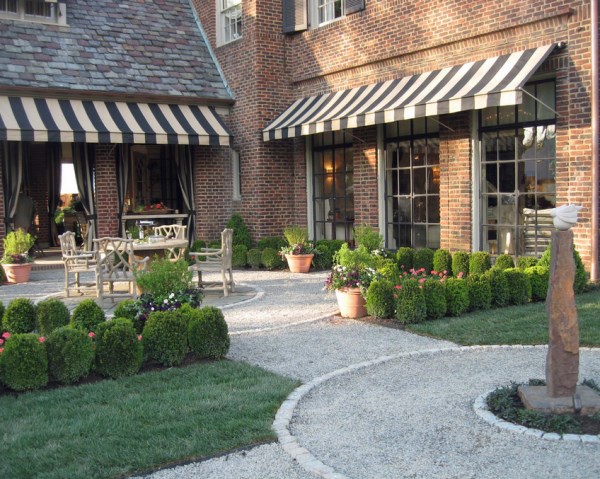 Then again, there's something so peaceful about a straight and narrow walkway lined with pavers and filled with gravel… [from Perello Building Corporation]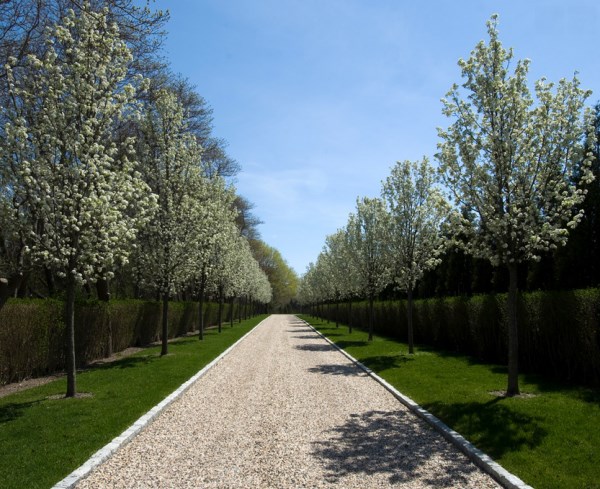 If you do plan on putting pavers in the ground, make sure you know what you're doing. Trust me, I've learned the hard way! Getting an expert opinion always pays off. This How To Build a Brick Path tutorial from Home Depot is filled with easy-to-follow steps that guide you through the process.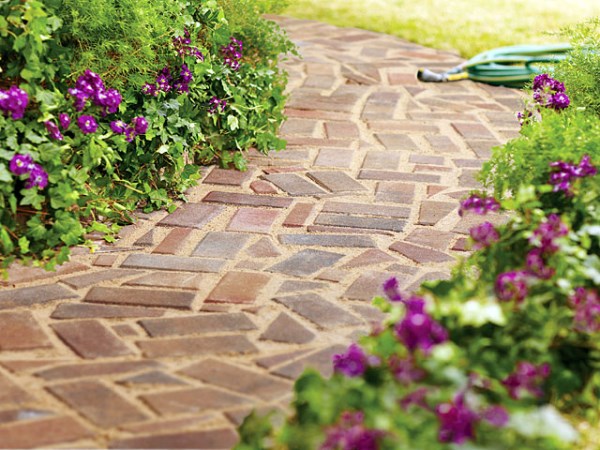 Now I have a big decision to make: do I use the pavers to make a series of artistic display pieces and gifts, or do I involve them in another large outdoor DIY project? Whatever I decide, you can bet I'll share the results right here on Decoist! I hope today's post was helpful to you as well!