Whether global climate change is truly catastrophic or an exaggerated truth, opting for a home that is energy-efficient has plenty of perks not just for the planet, but also for the consumer. This is precisely why a growing number of homeowners are starting to take a turn towards renovation projects that are both stylish and sustainable. With smart design and a few simple yet inexpensive changes, one can cut down on both carbon footprint and power bills! Adopting this green mantra in a charming and serene fashion, Bourne Blue Architecture revamped an old 70s home in Redhead, New South Wales, Australia into a breezy, modern hub.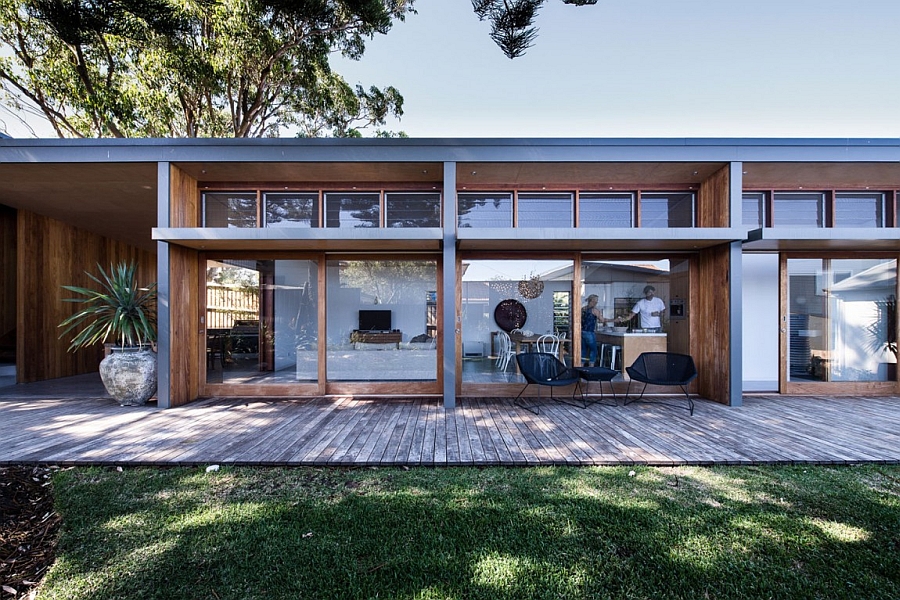 Instead of starting from scratch, the architects converted the existing living areas into cozy bedrooms and other private spaces, while a brand new wing was added to accommodate a new living room, dining area and kitchen. Opening up into the yard, this new extension is clad in Australian Hardwood while a metal cladding lends able support. The design is simple, efficient and reminds us of prefab metallic homes. Large sliding glass doors connect this entire area with the yard in a seamless manner.
Unassuming in its appeal, Redhead Home renovation features roof water collection and a recycling system, low-energy LED lighting, top-notch insulation and a design that incorporates passive heating and cooling strategies. An interior clad in neutral hues and lighting that breathes life into the living areas complete the transformation.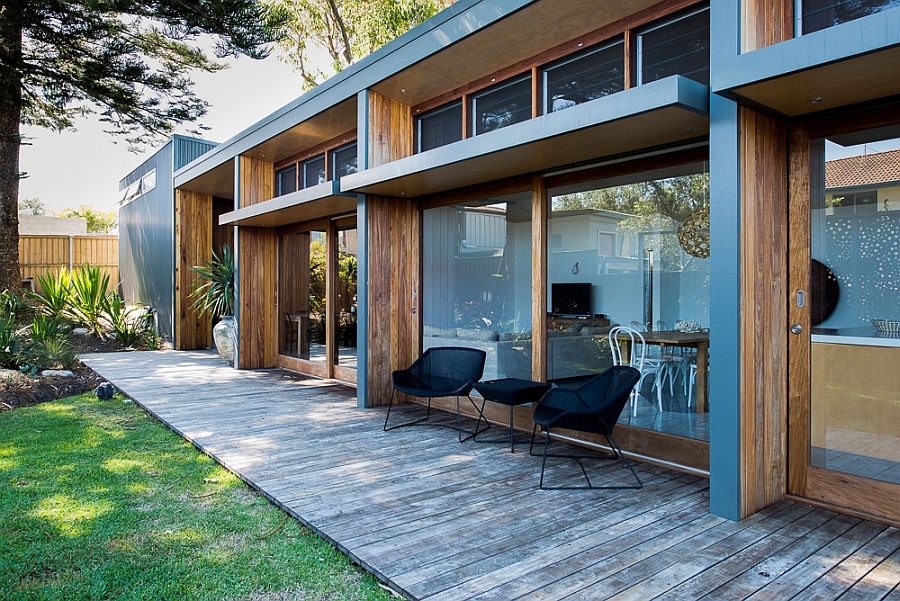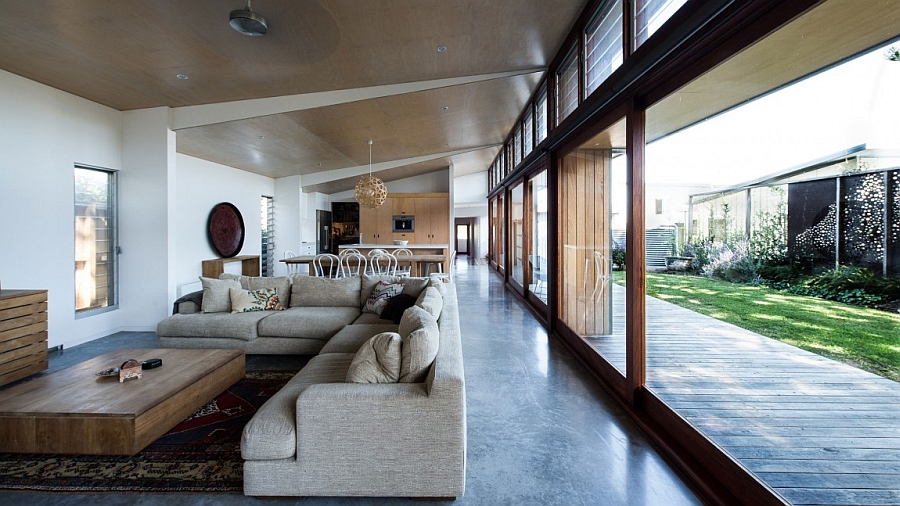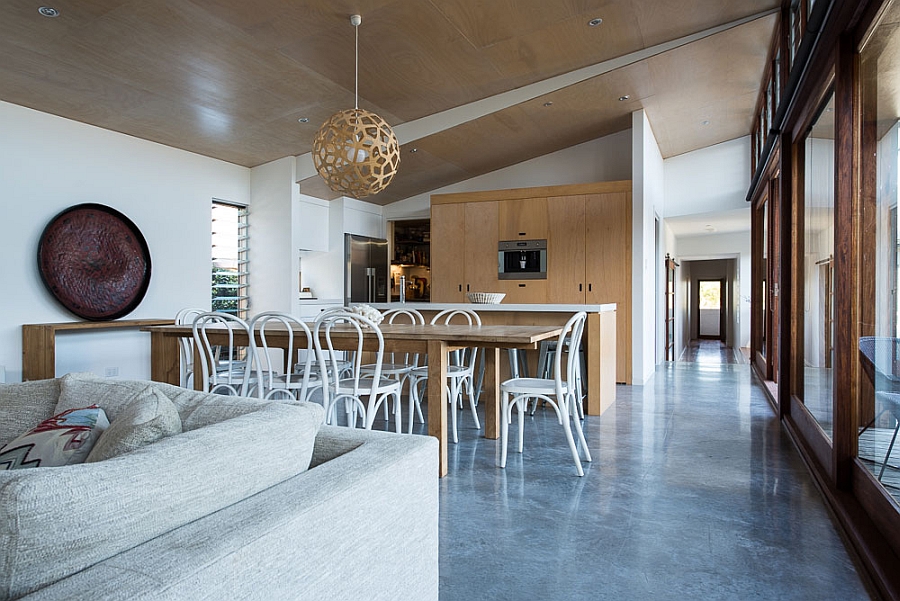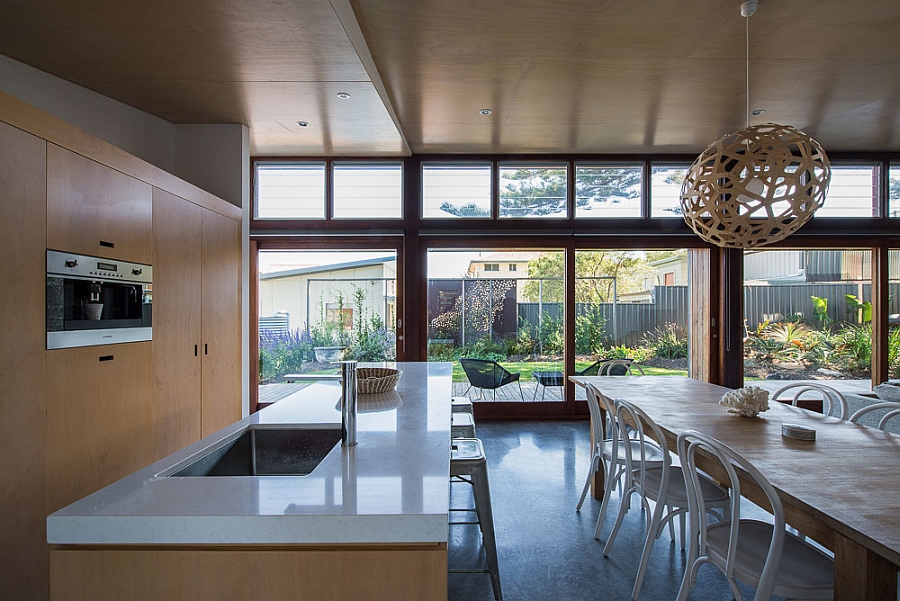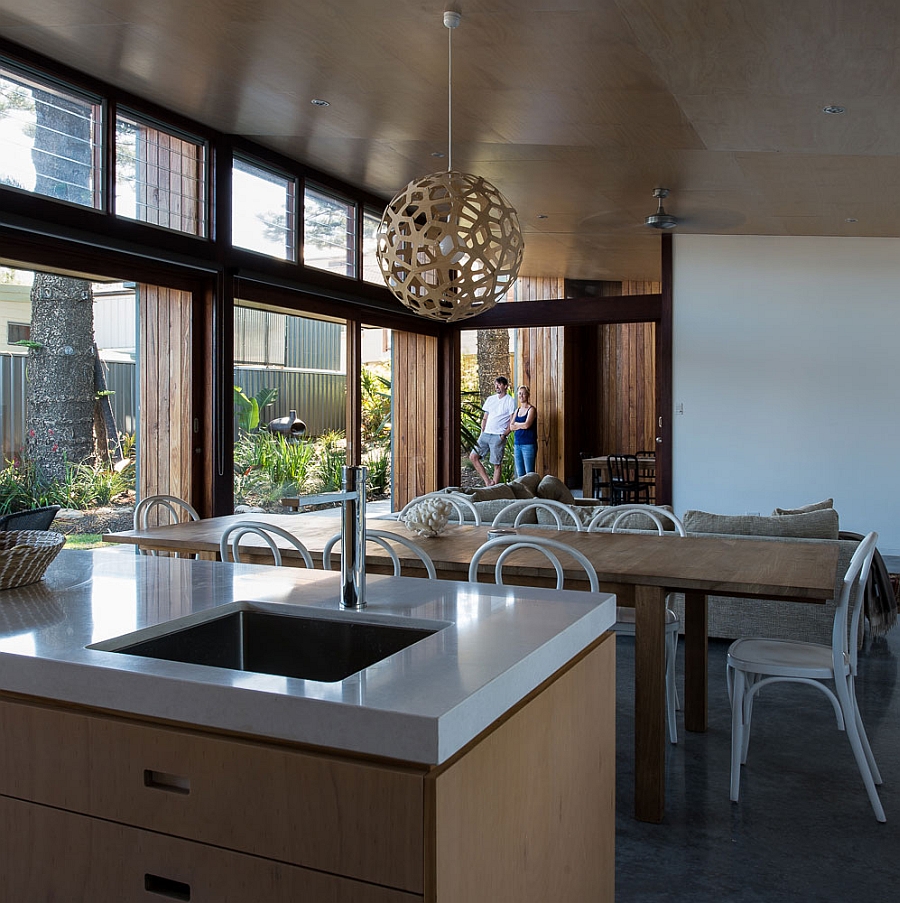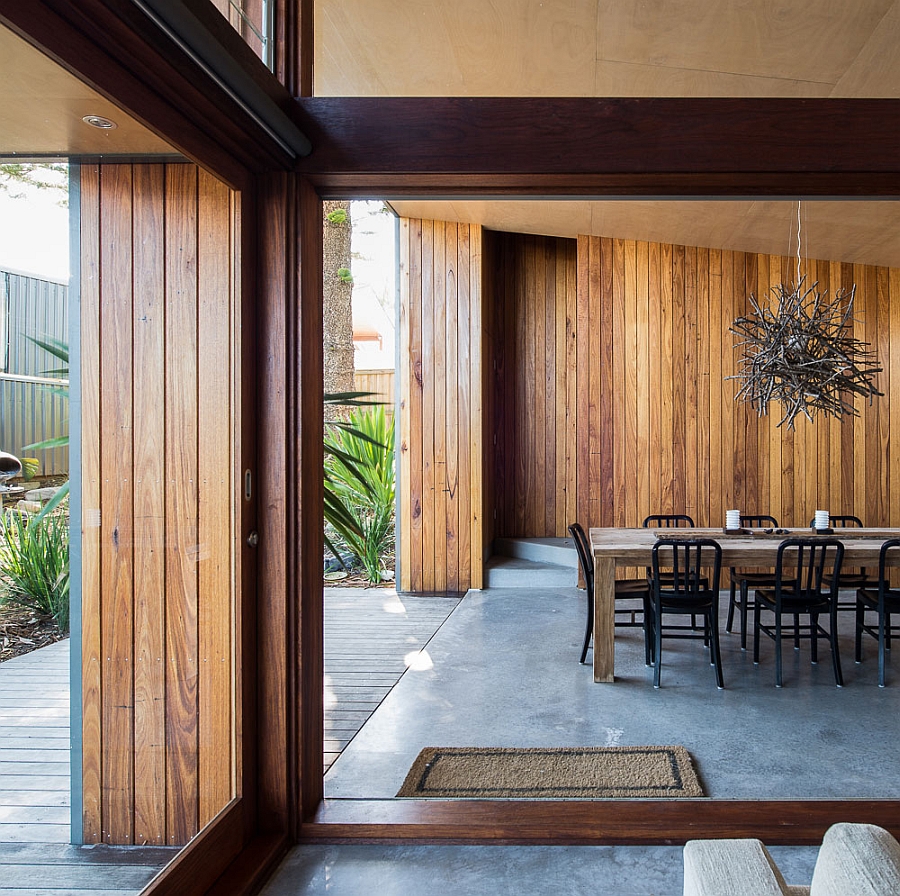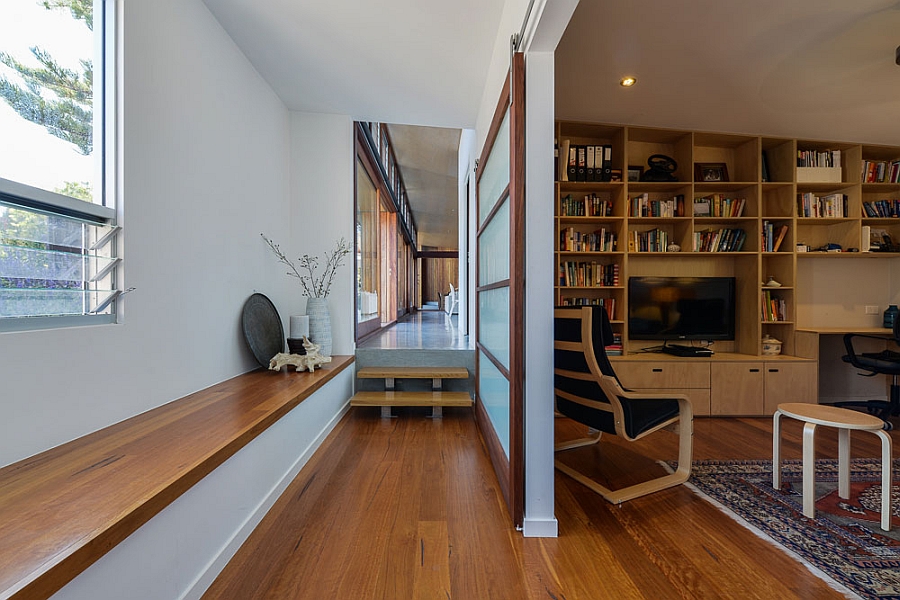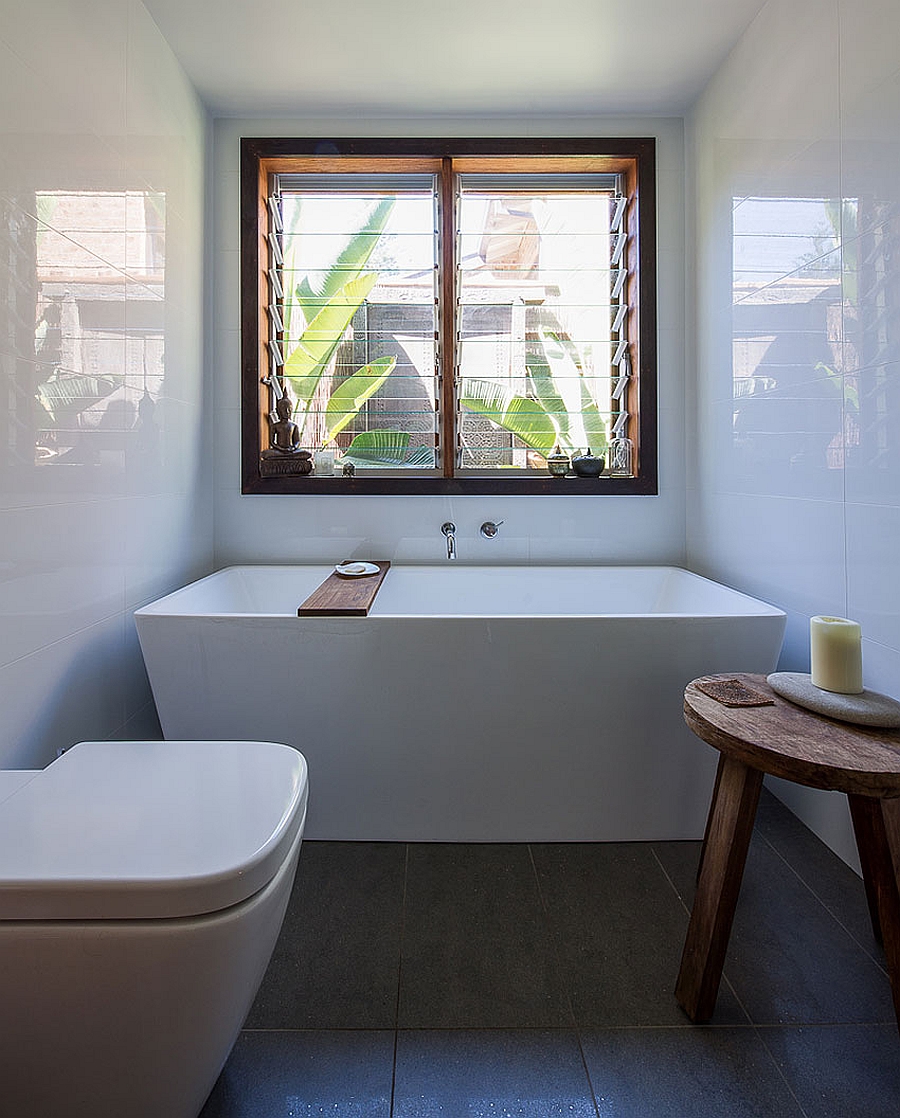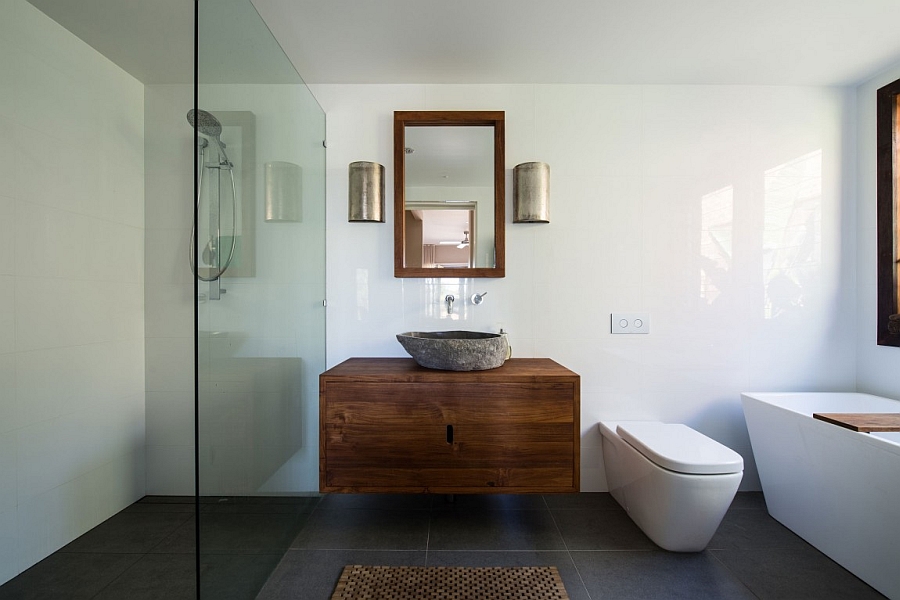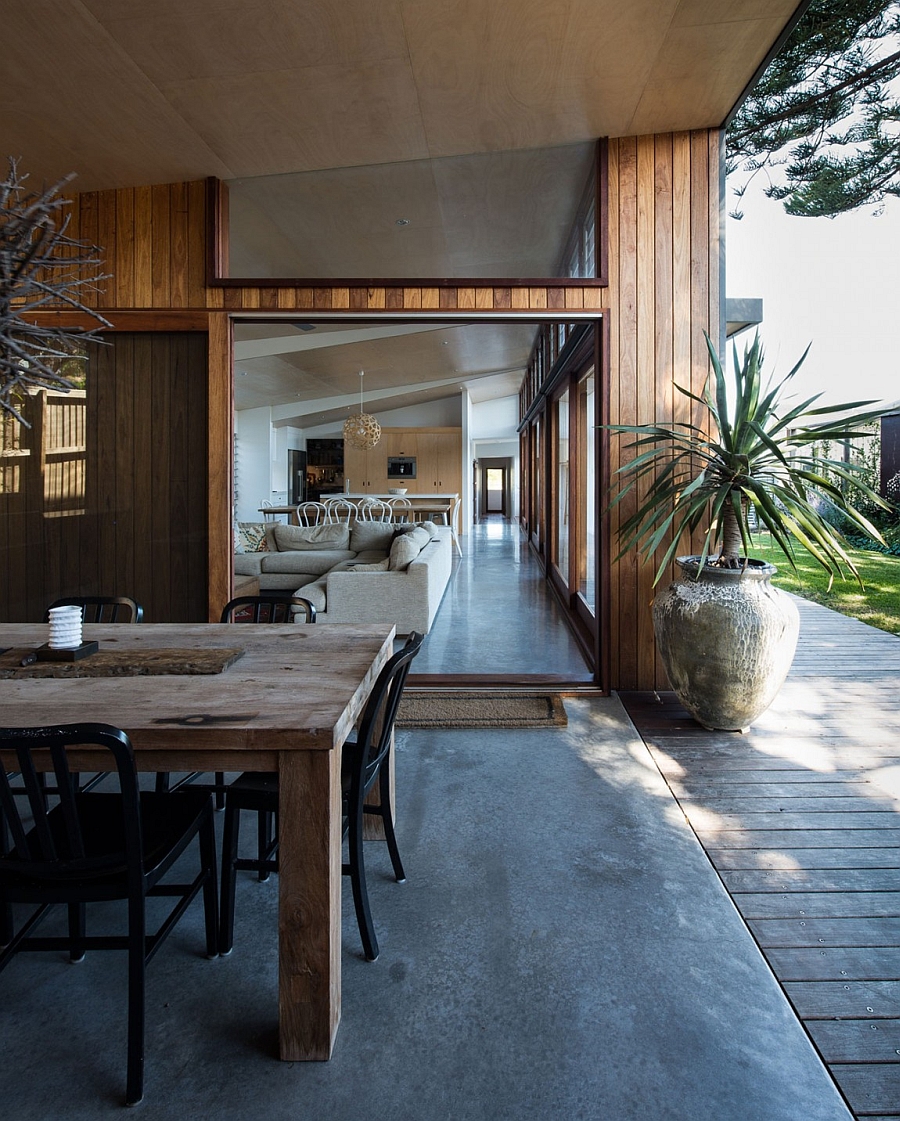 Small openings are introduced into the southern wall for ventilation. The garage, with access off a rear lane, is the termination of this wing, and a roofed barbeque area is created in the gap between garage and house. The roof forms a pitch up towards the north, to provide space for high-level Louvre windows…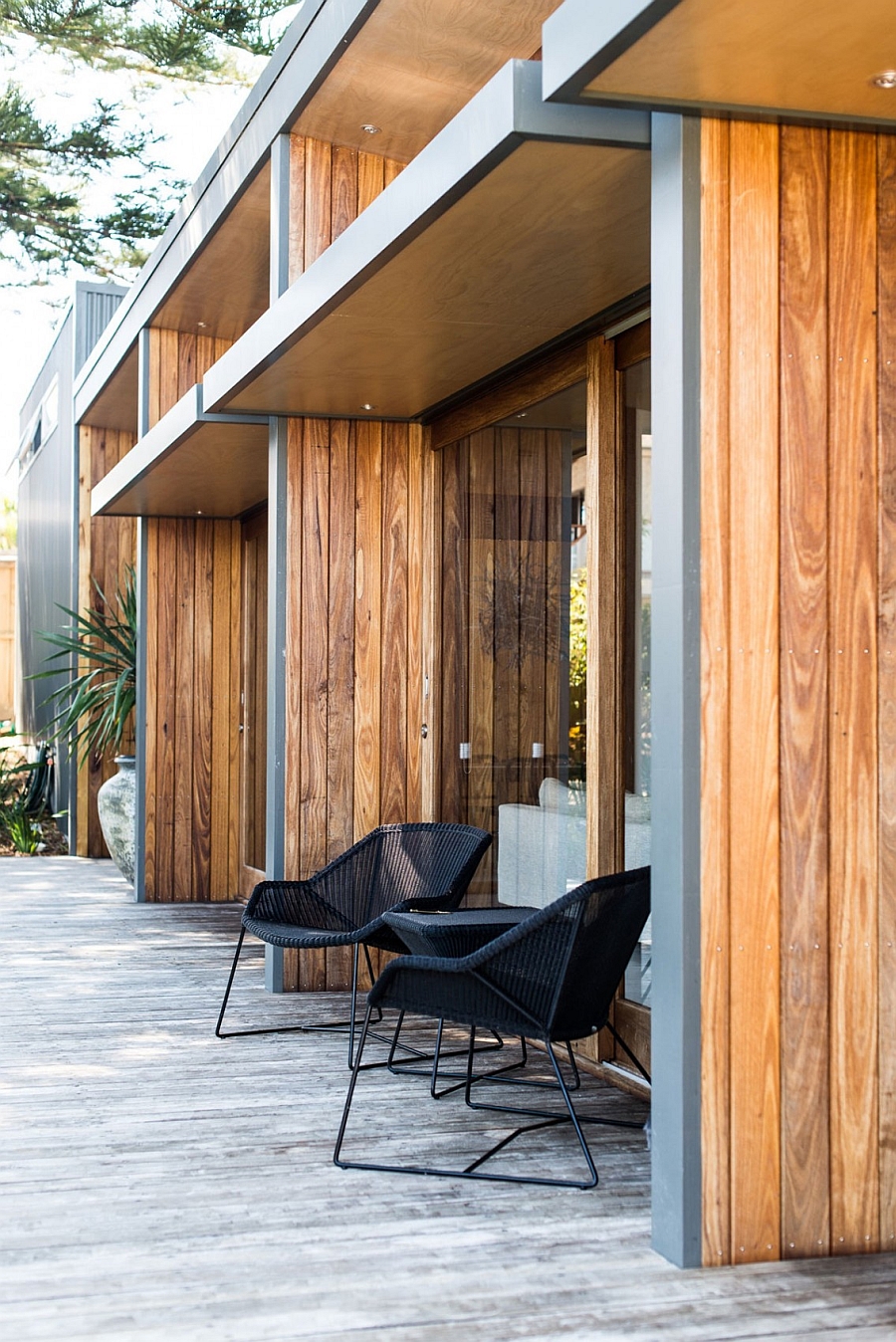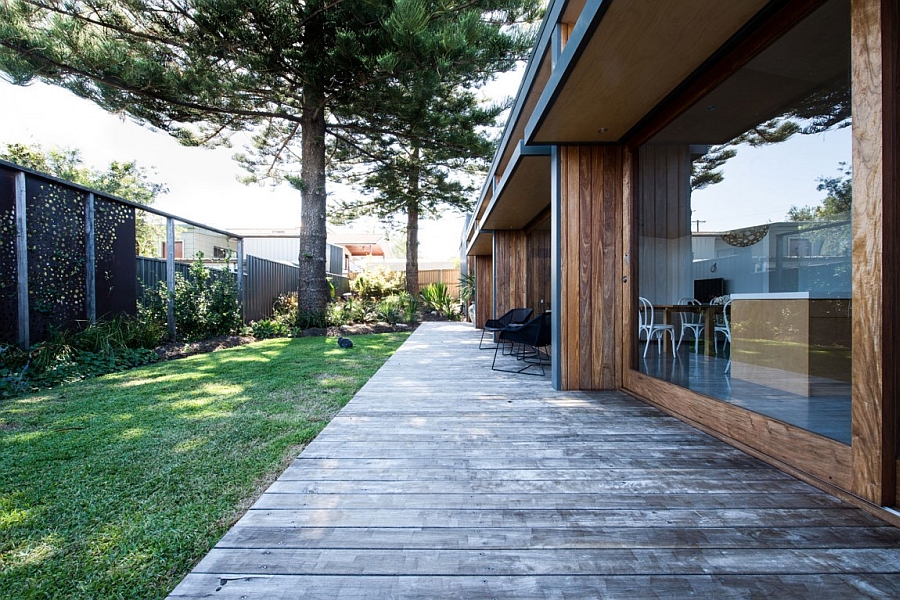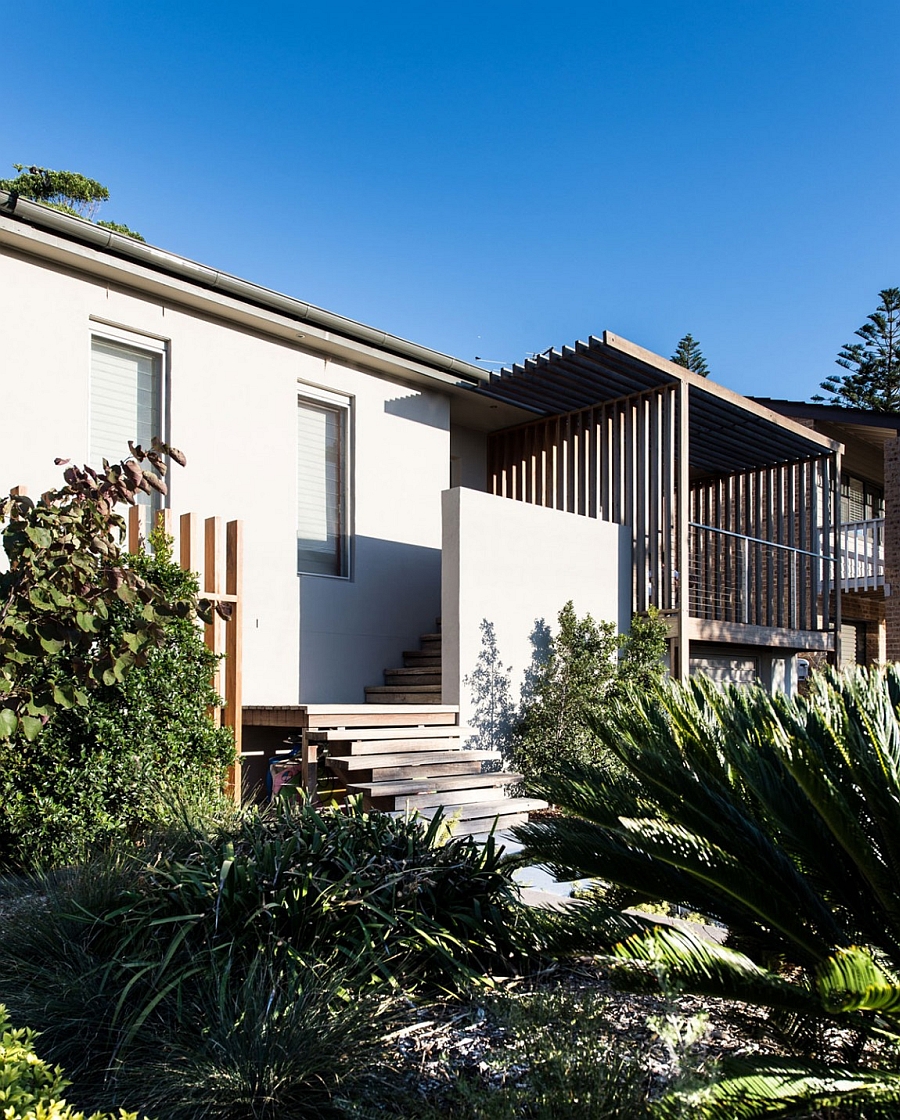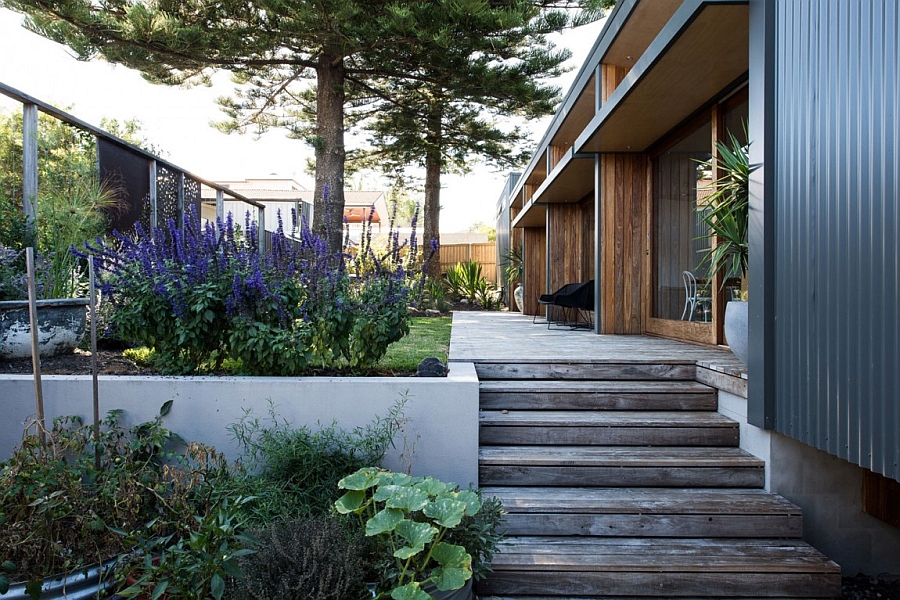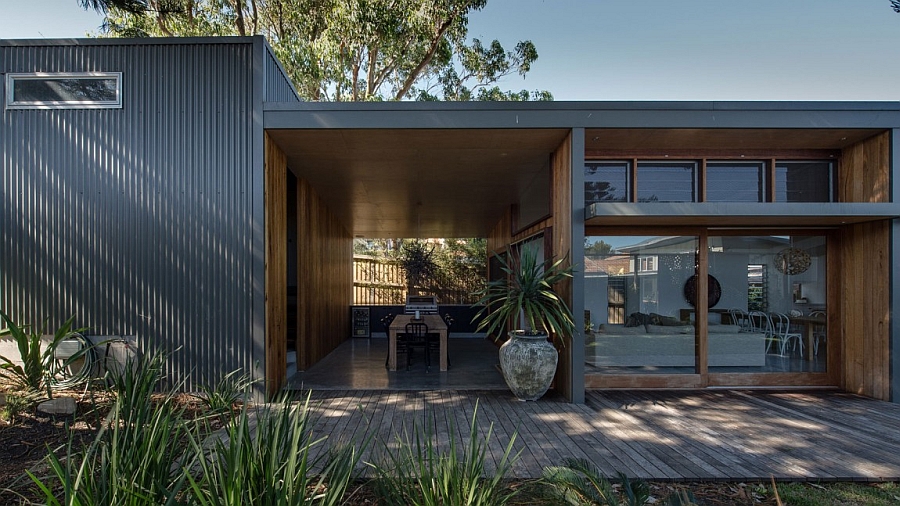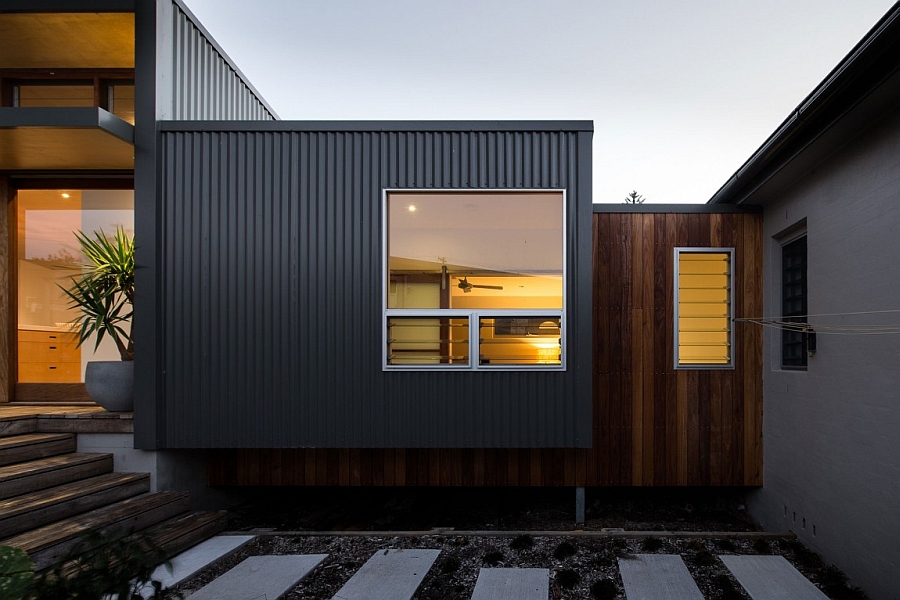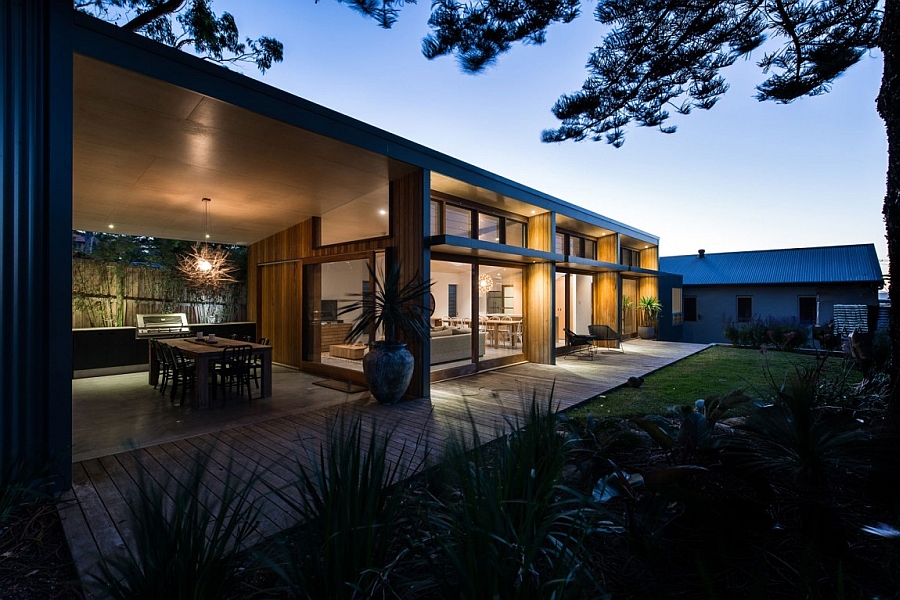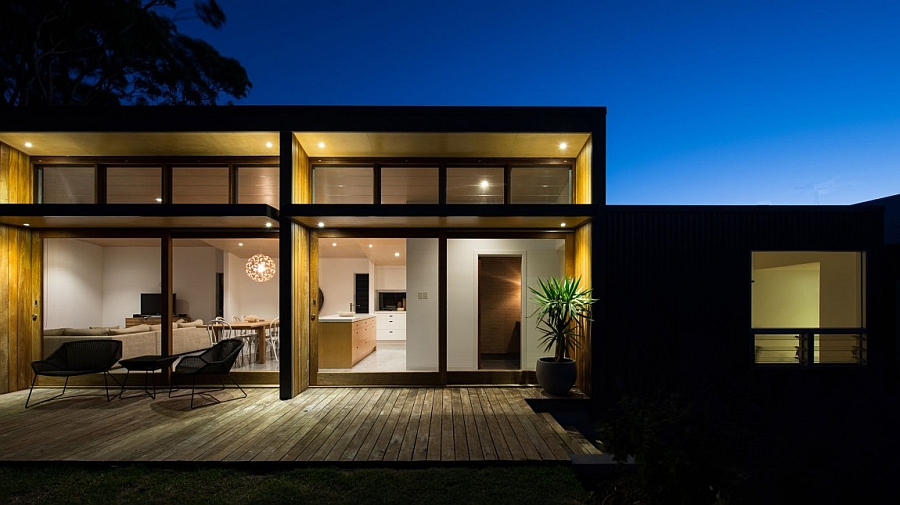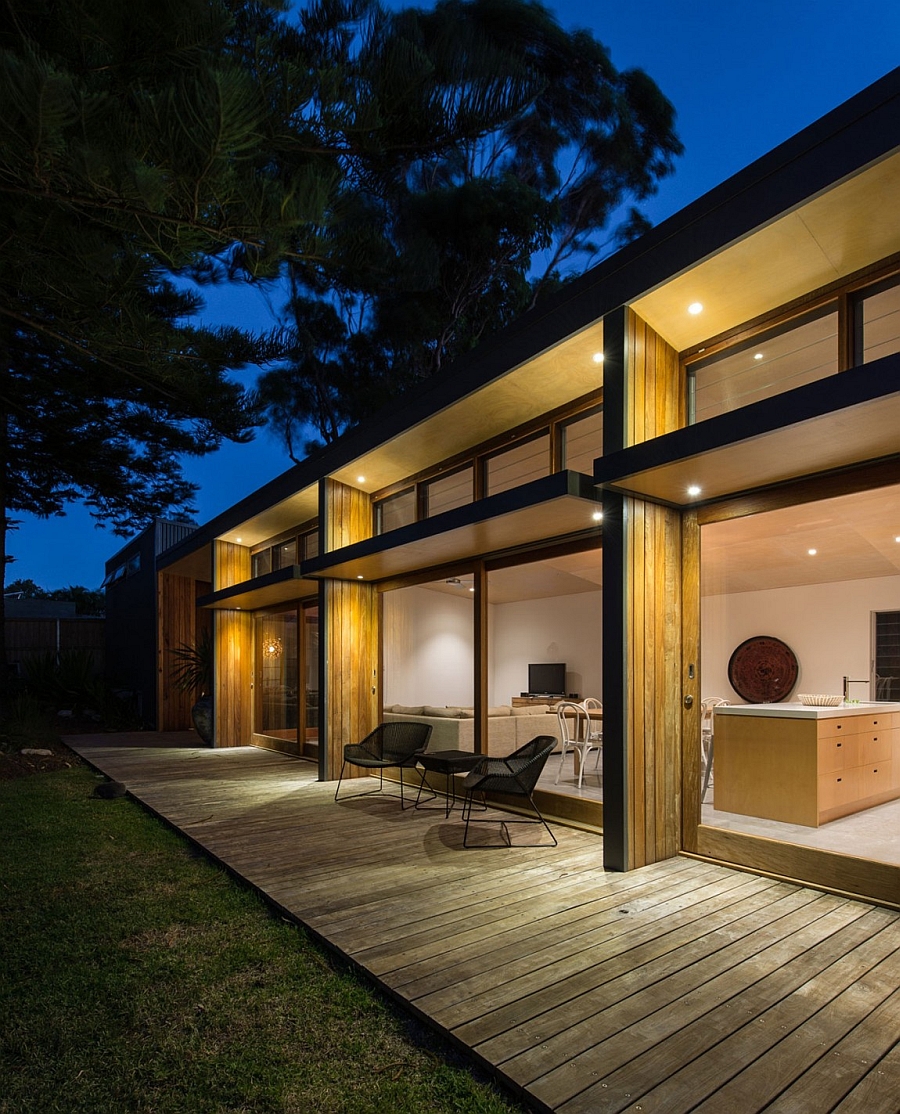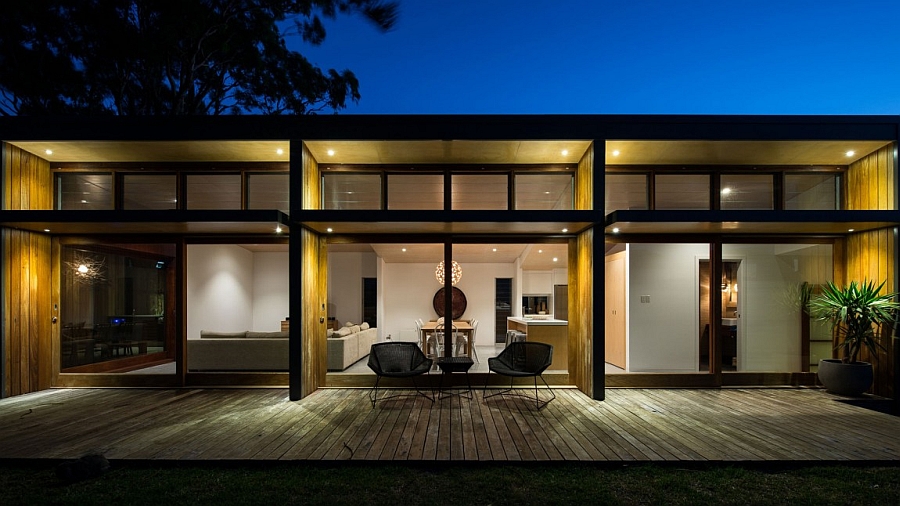 Liked the story? Share it with friends.