Most of the homes in Southeast built in the late '70s and early '80s seemed to have embraced a cubicle design philosophy that clearly segregates rooms with distinct walls. But with changing times and trends, the region is seeing a natural shift toward the open floor plan. The 67 Jalan Binchang is one such structure that was in an urgent need of not just a renovation or expansion, but a complete revamp. The task of rejuvenating this aged home into a shining modern masterpiece fell upon the architects at A D Lab, who turned to sweeping, open interiors and smart extensions to bring about a brilliant transformation.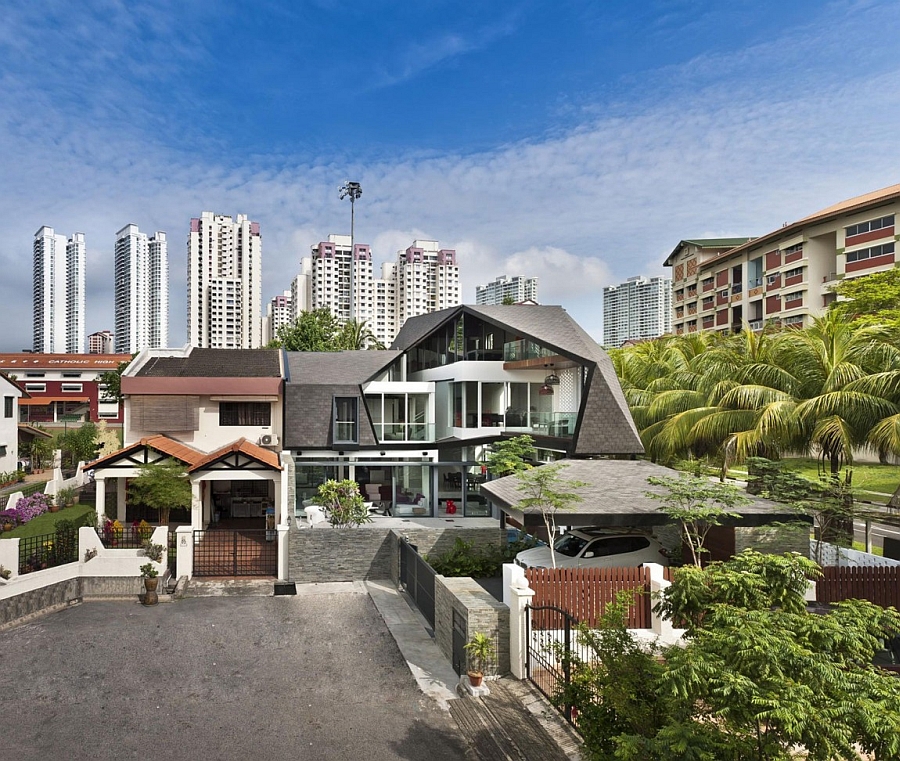 Instead of completely doing away with the existing structure, the architects worked out a cost-saving plan that enabled them to use the pre-existing pattern and structure of the house. But the internal plan and arrangement was completely revamped, while the exterior got a multi-functional permeable wall that cut out both unnecessary noise and excessive tropical heat. A floating staircase and a refreshing pool greet you at the entrance. A stylish walkway leads to the lavish living room, dining area and kitchen on the lower level.
Tucked away on the other side are the home gym, a laundry room and a wet kitchen. The second floor features the master suite, along with three other bedrooms and the family room. The top level holds a lovely entertainment area with a pool table and a gorgeous terrace with views of the city. With enhanced insulation and interesting lighting fixtures, the 67 Jalan Binchang shines through with flair and flamboyance.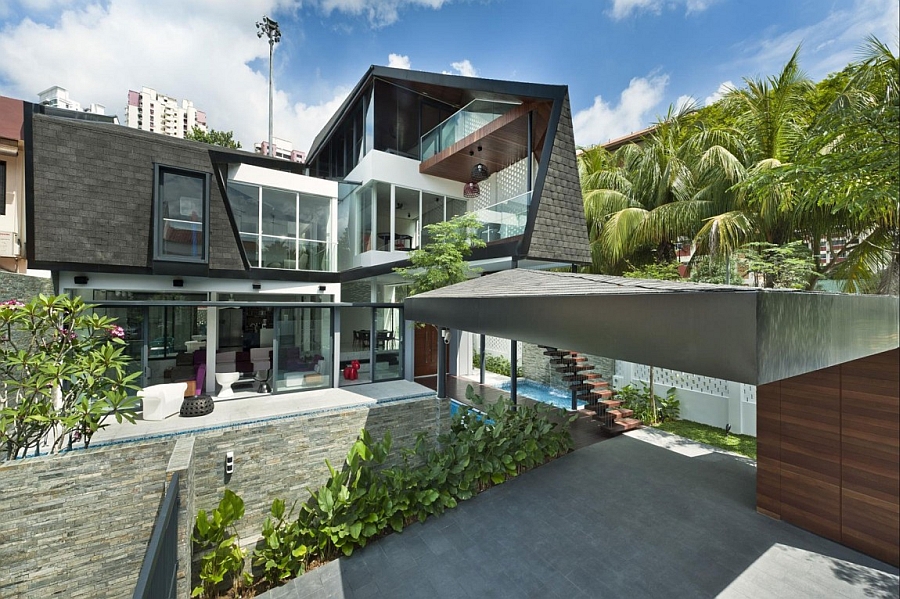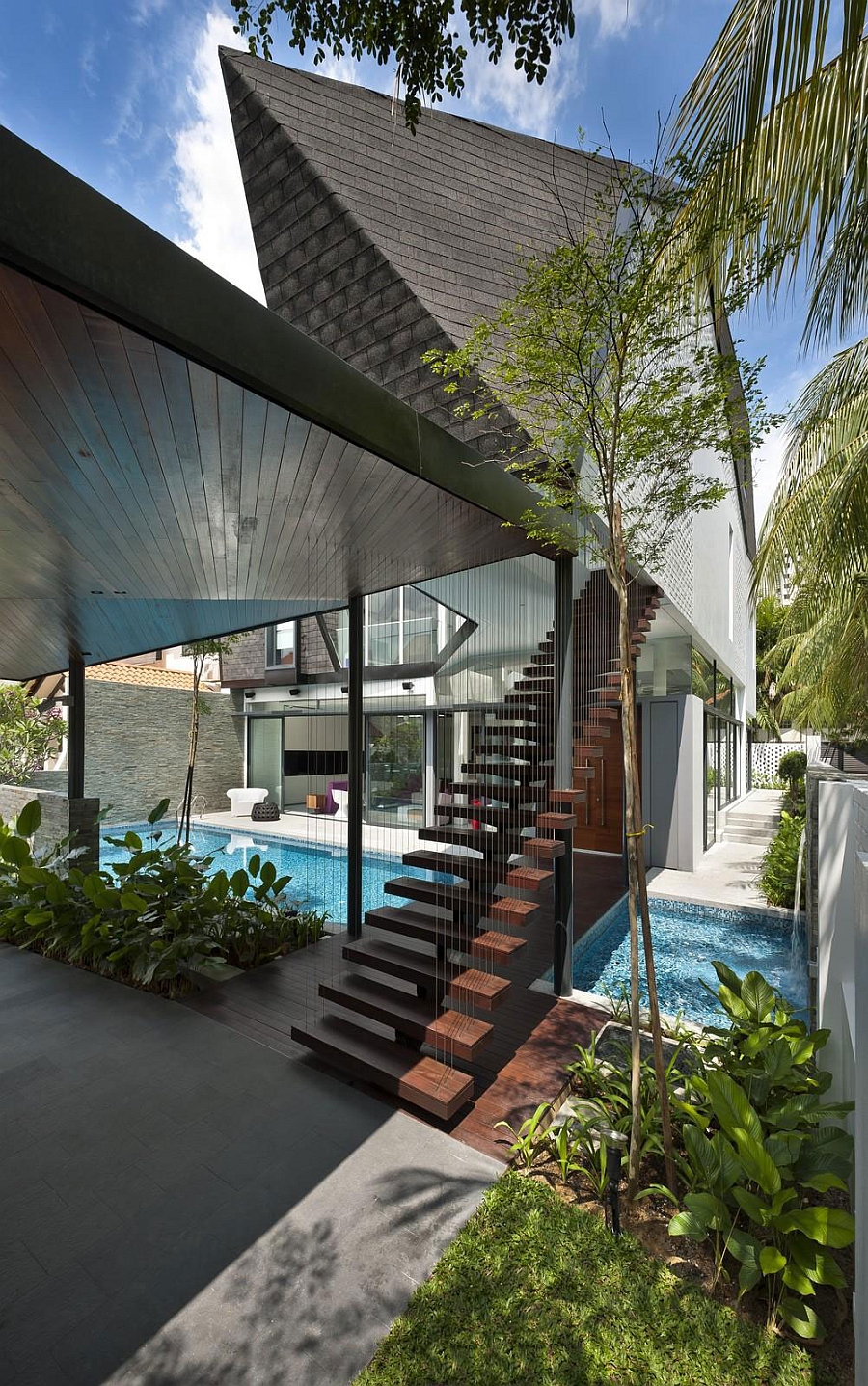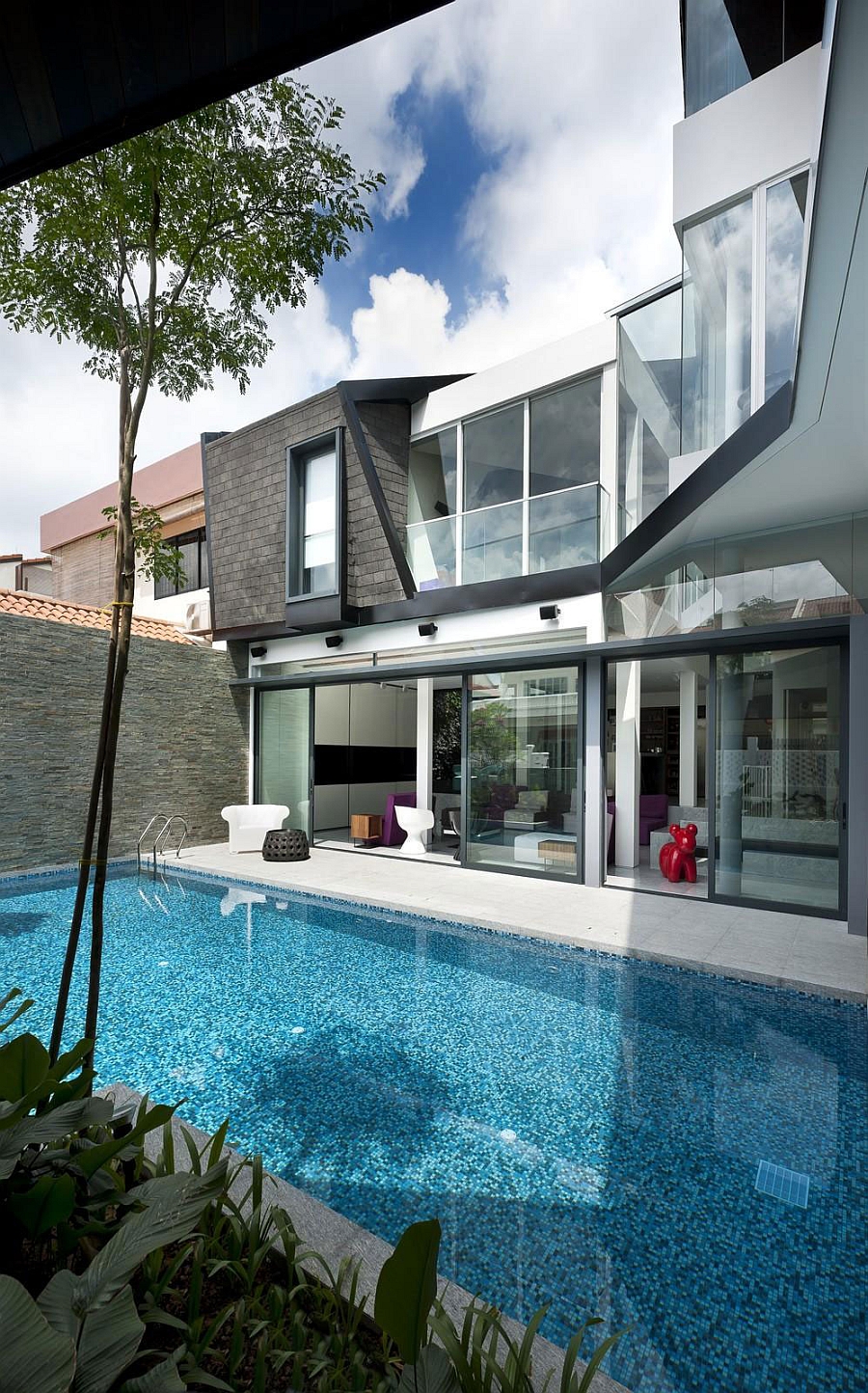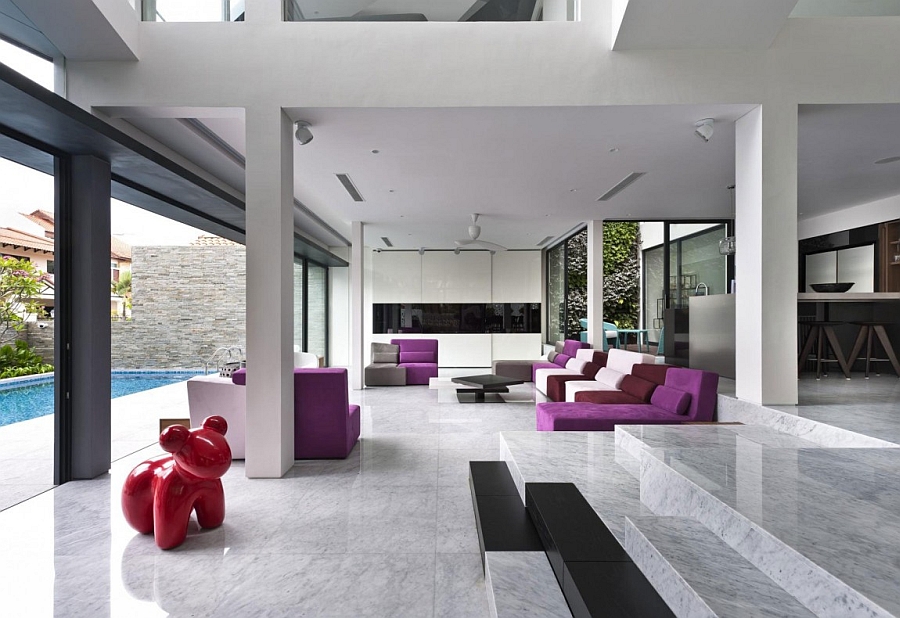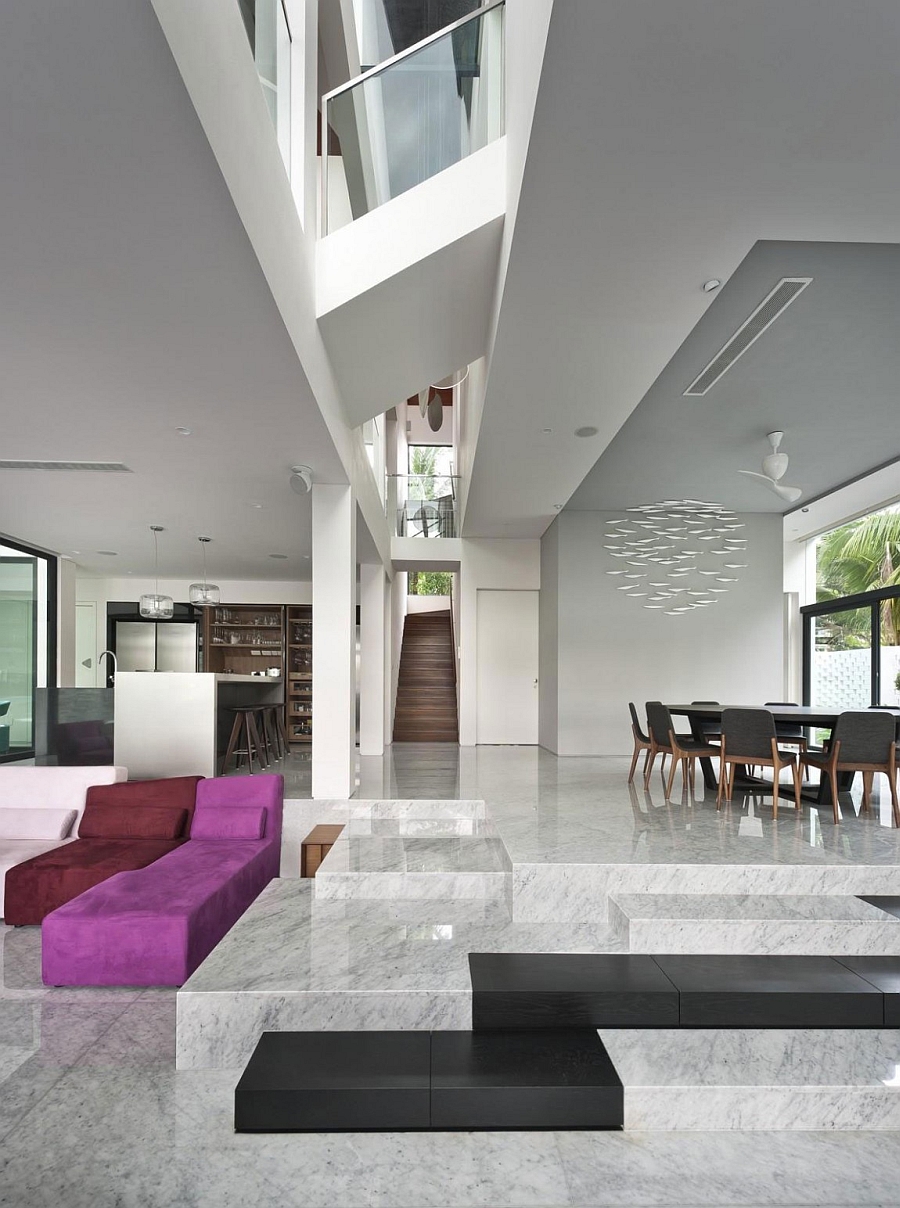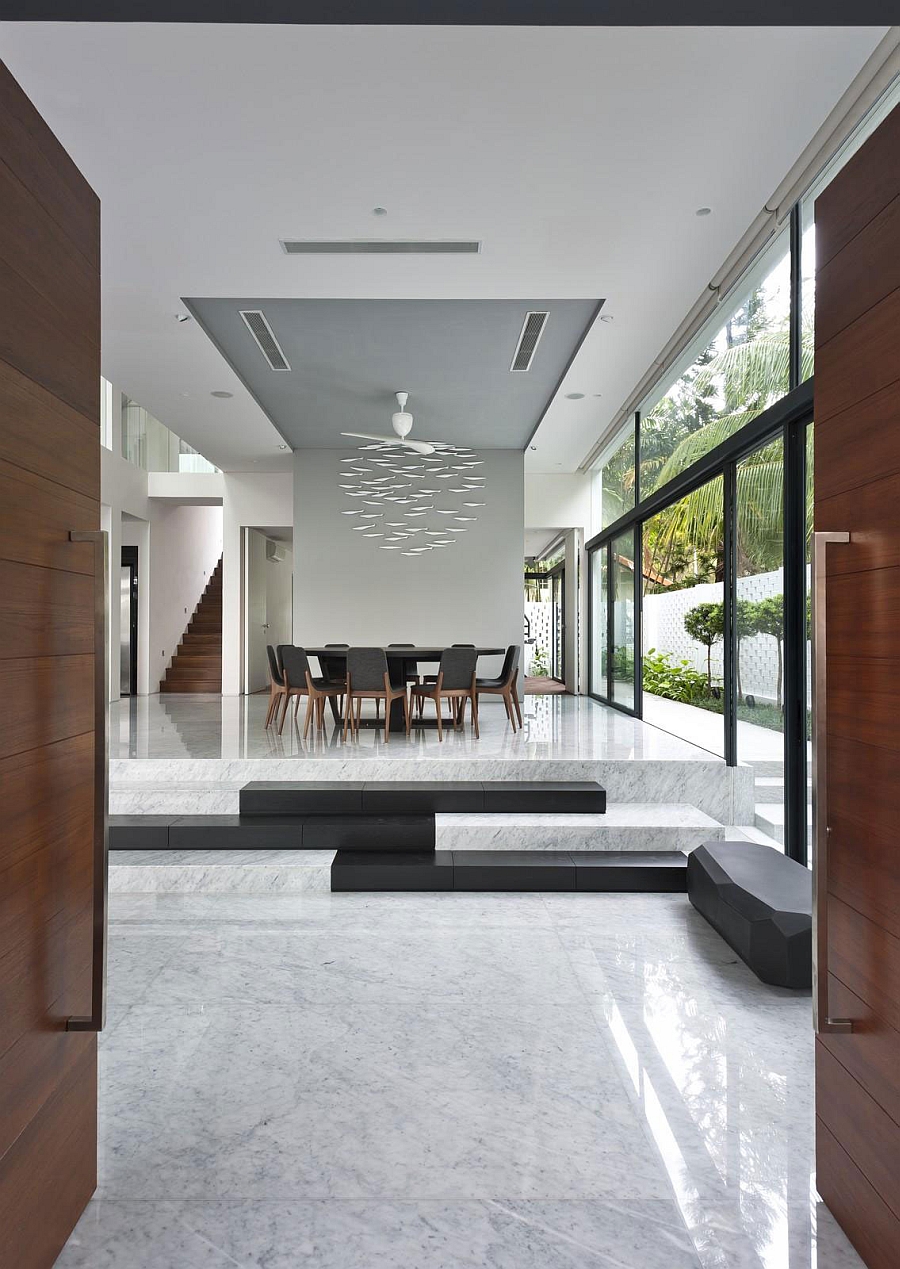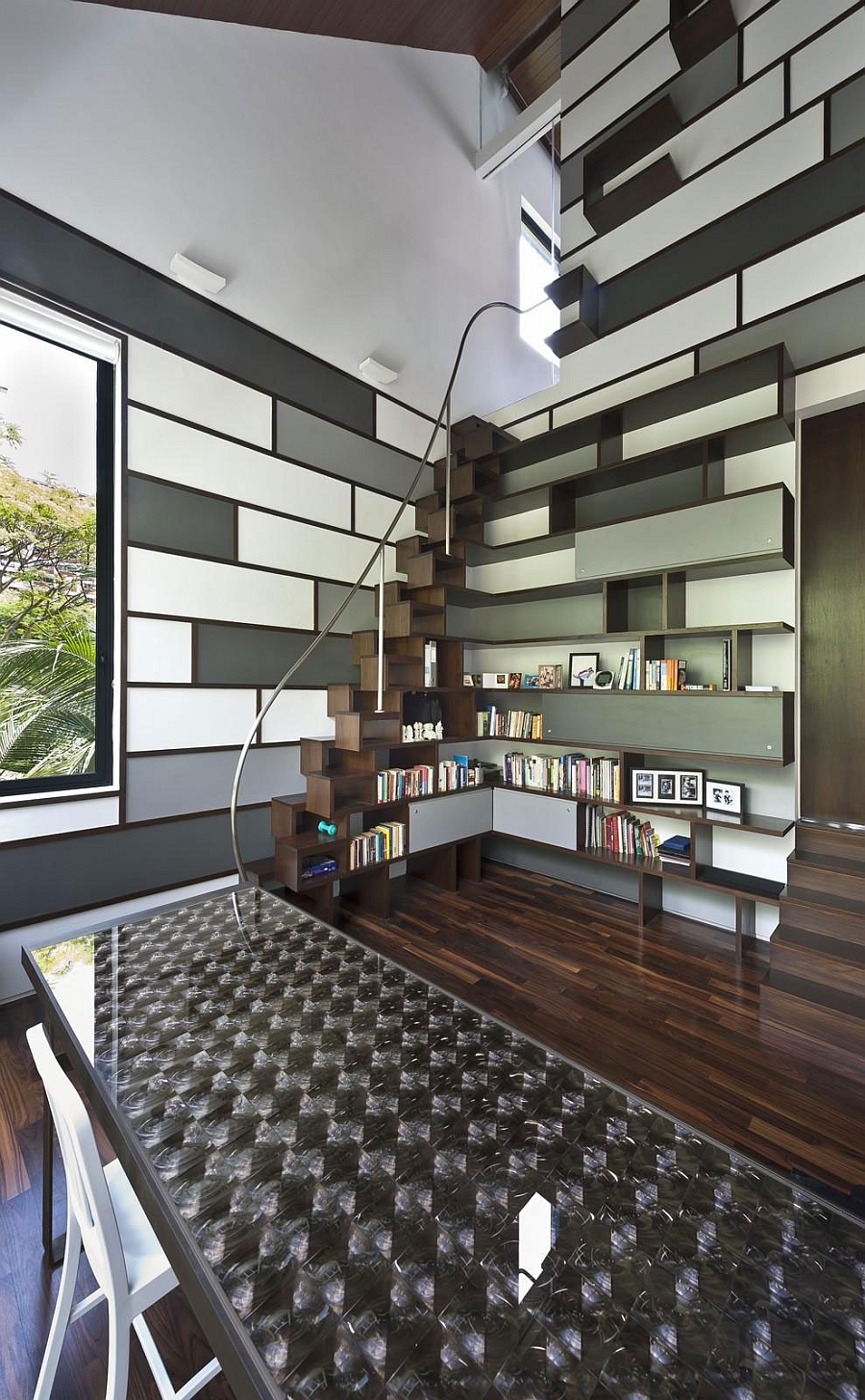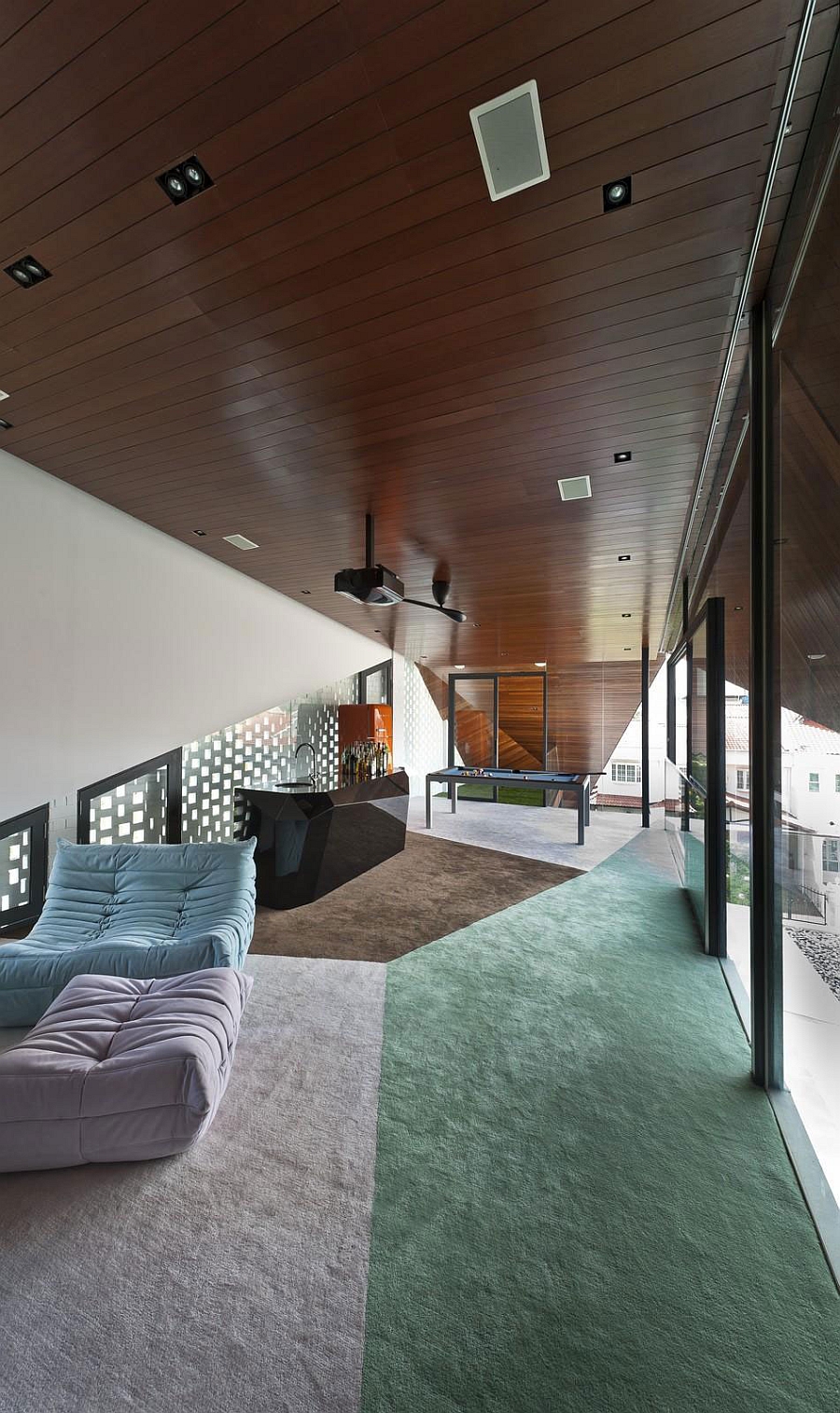 The designers looked at the existing building as one would study a living organism that needed to adapt to a new environment. Instead of demolishing its embedded history and reinventing it as something completely new, they decided to use its structure, its internal logic of organization and meaning as a starting point to the design…