The Cat Hill Barn project by Snook Architects is a brilliant example of how smart and responsible renovations can create stunning modern homes while preserving the original, historic appeal of the structure. Surrounded by beautiful scenery and the rolling hills of Yorkshire, this 16th-century barn in Hoylandswaine, England showcases a lovely blend of the rustic and the contemporary. Dealing with the inherent high ceilings and the sweeping large spaces of the barn in a restrained fashion, the architects resisted the temptation of flooding in too many changes.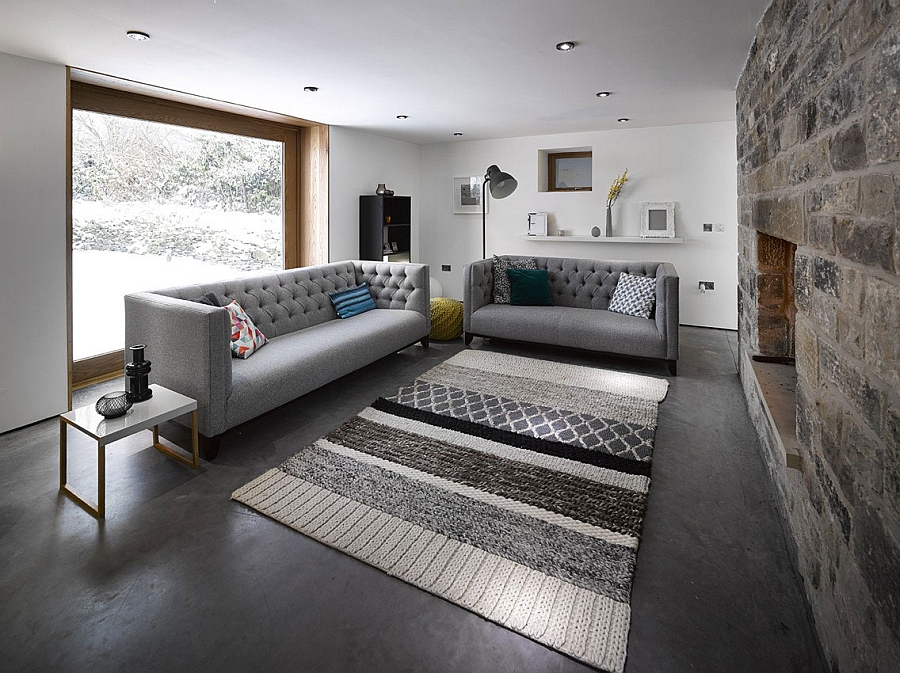 The exterior of the barn is kept unchanged, and a simple face-lift in line with the existing style gives it a new sheen. On the inside, an open floor plan was adopted, as the living space and the striking contemporary kitchen in black are separated by just a beautiful stone fireplace. This imposing structure in stone even extends into the top level that features the private quarters, which are neatly tucked away from any prying eyes. A large dining space with a lovely wooden dining table and beautiful pendant lights sit between the living room and the kitchen.
The shiny kitchen holds its own in a space that is otherwise largely true to its humble roots. The integration of the two styles is surprisingly organic, and the brilliant kitchen island in black becomes the focal point of the fabulous renovated home. Large glass windows offer framed views of the world outside, even as one marvels at the impressive transformation indoors!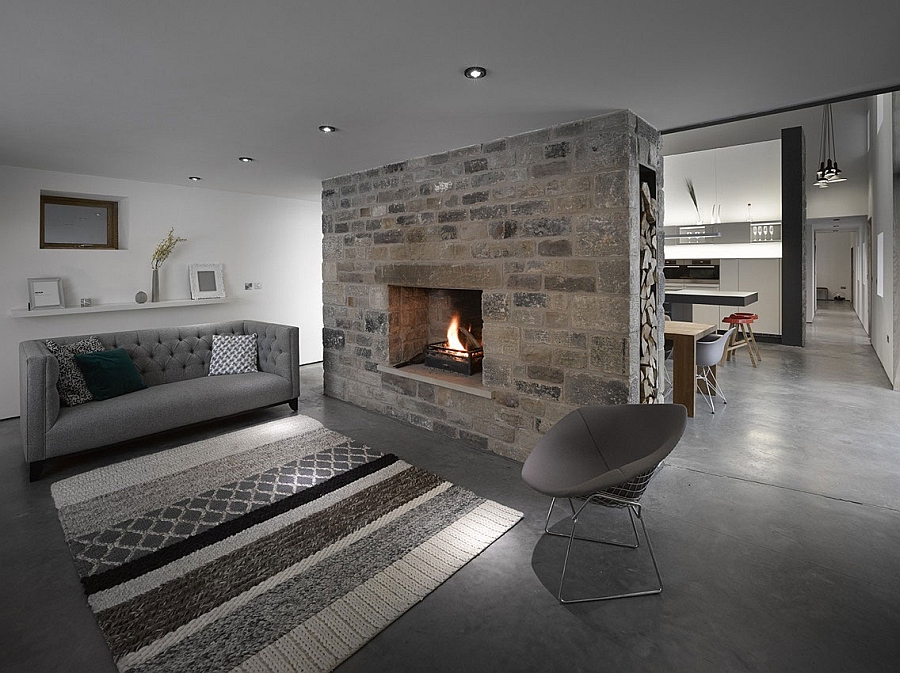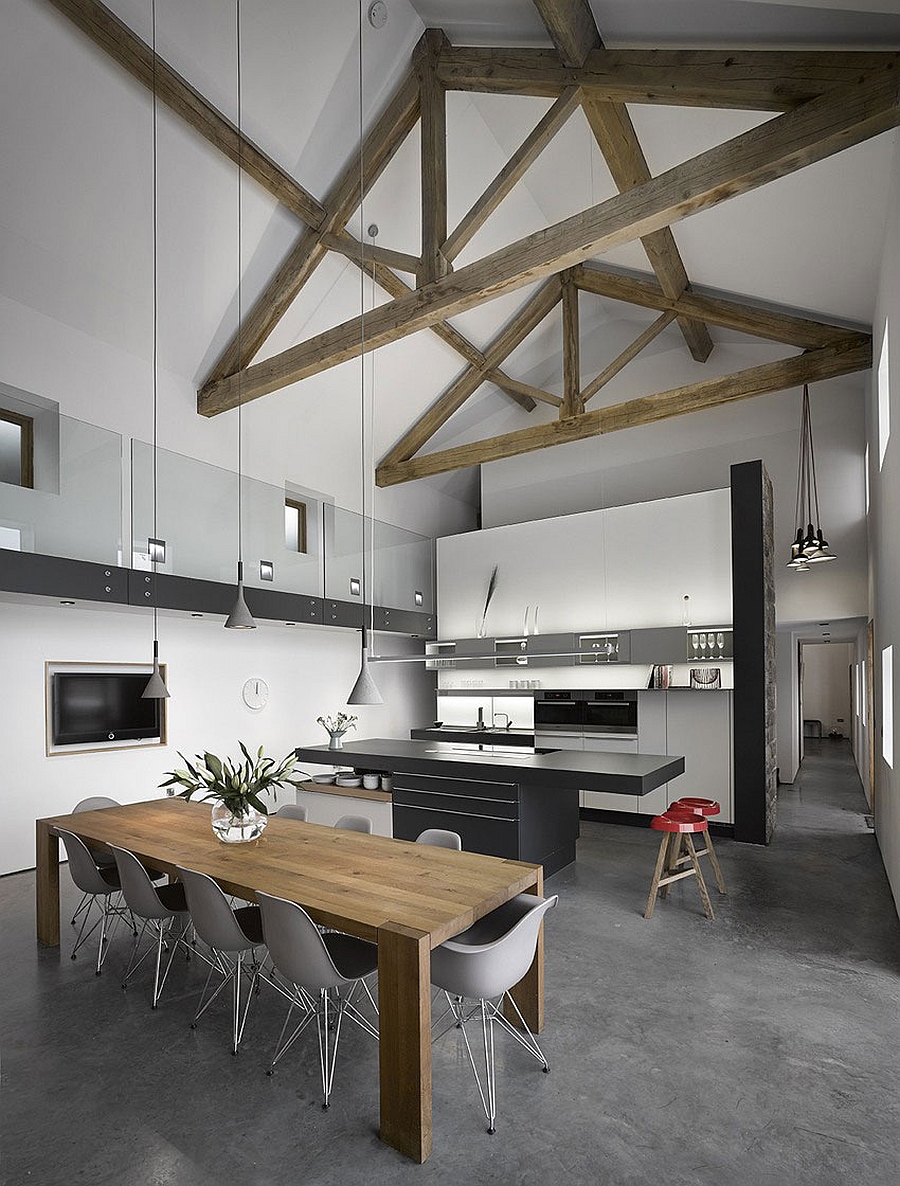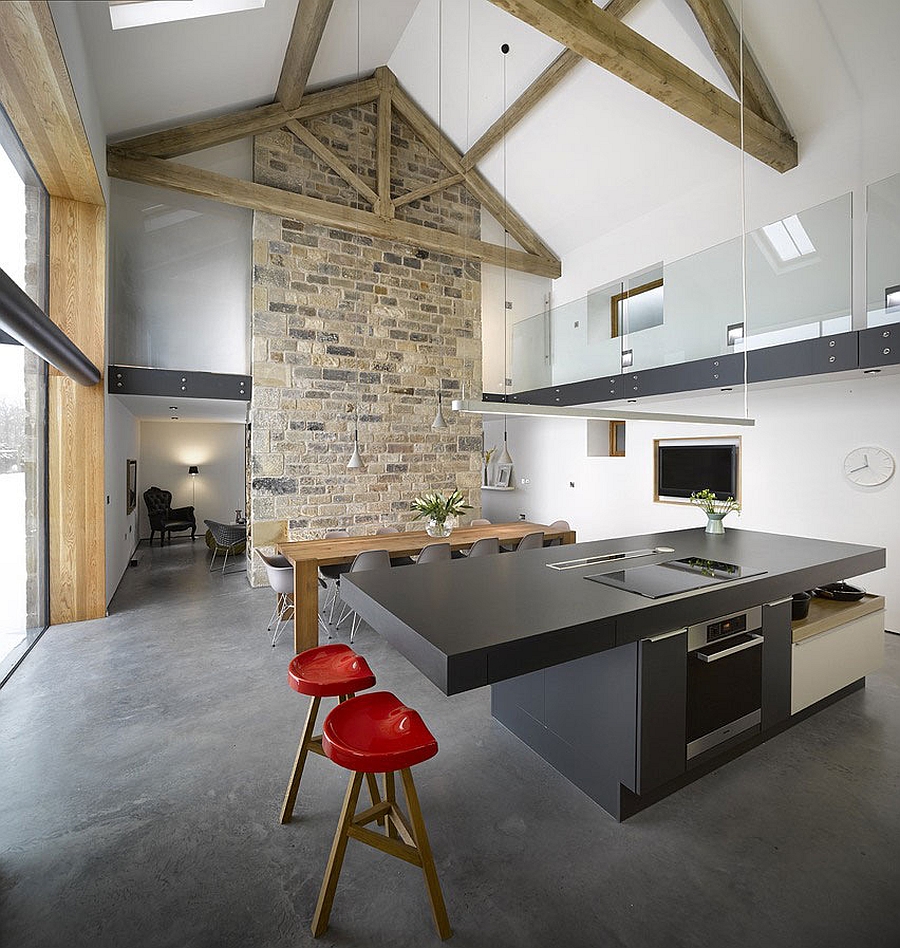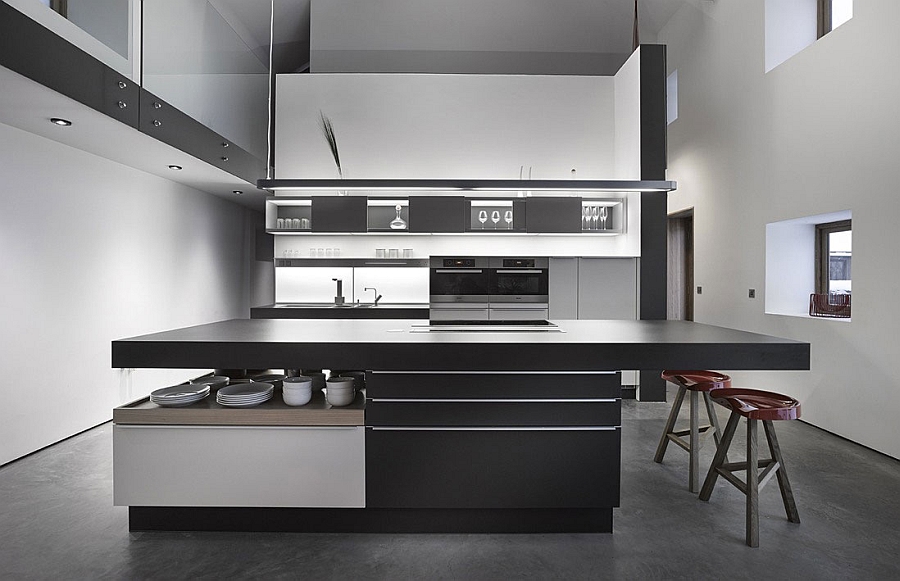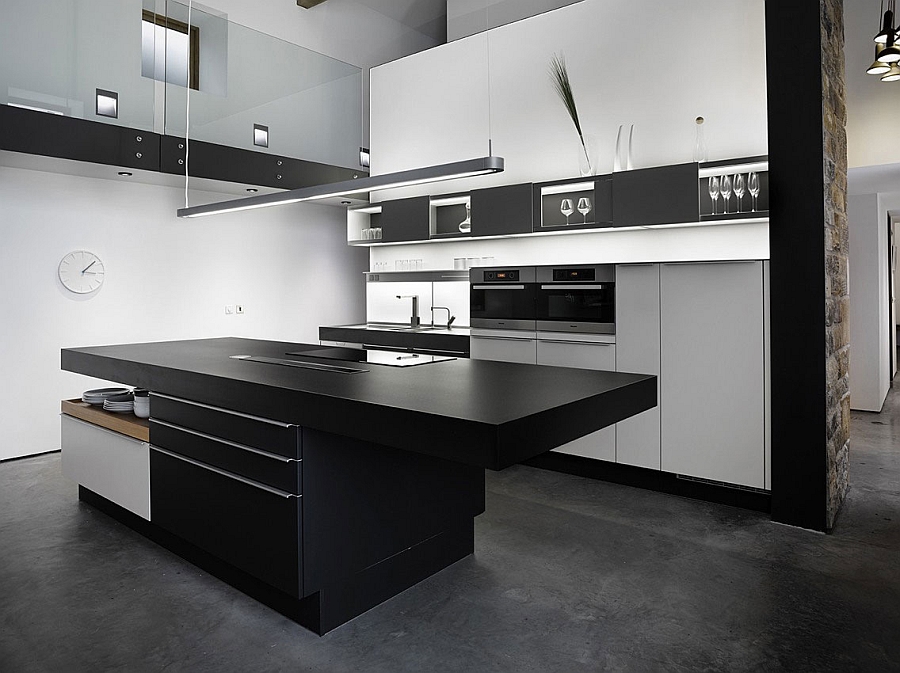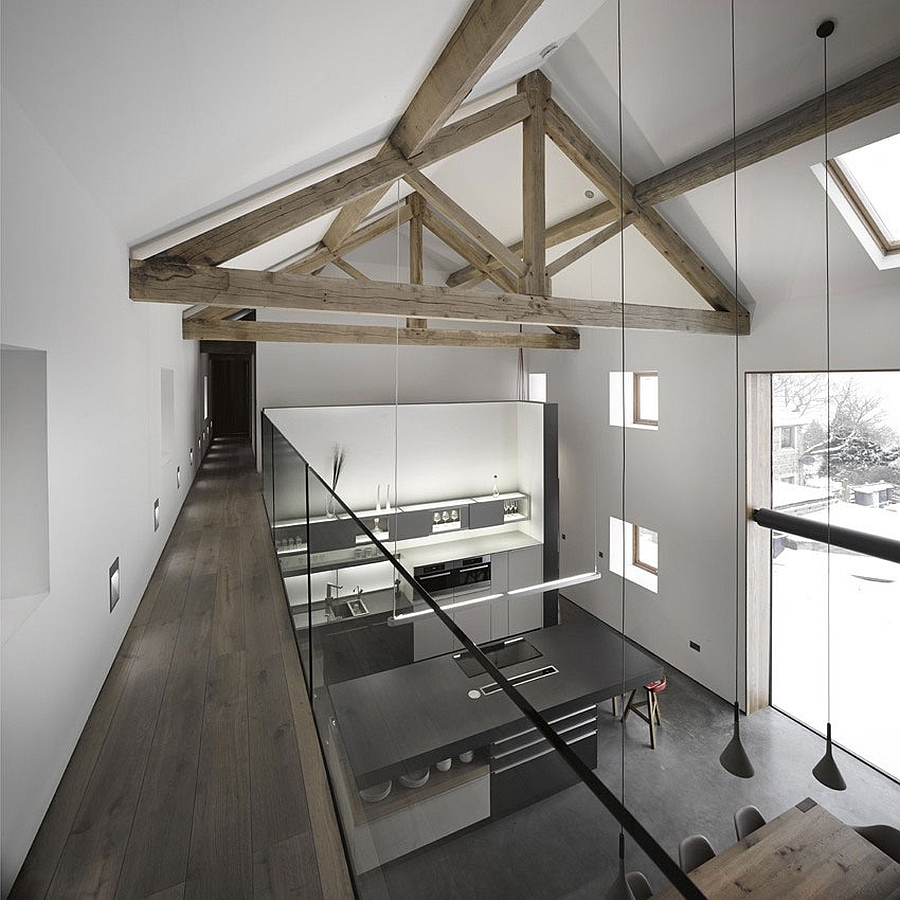 Snook delivered a flowing open internal space that avoided compartmentalization and opened up to reveal the splendor and scale of the original barn and its trusses. It completed the scheme in 2012 and subsequently received two nominations in the 2013 RIBA awards in the regional category and small projects and won in both categories.