What's the first thing that comes to mind when you hear the words "wire shelving"? I think garage storage.
That = not pretty!
But I'm here to change that answer and make you (and myself) think of wire shelving as chic, modern, useful, full of purpose, and stylish. Are you ready for this?
Wire Shelving In The Kitchen
When I look at this picture, I go to a happy place. The soft pinks, greens, whites and silver in the metals all go together so beautifully, you almost forget this is just a kitchen shelving unit. It's kind of genius how the metal in the shelving works with the metals in the microwave and the pots and pans. This simple unit looks so chic and yet it's completely useful and purposeful in a kitchen. [Photo courtesy of The Everygirl]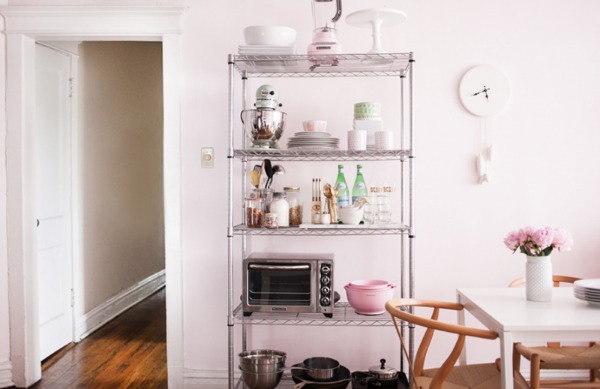 The mixture of metal and wood could have looked really simple and boring, but the opposite is true here. This powerful combination is flawless and a perfect canvas for showcasing beautiful dishes and special items. The versatility of being able to switch the height of the shelves is also really handy and wonderfully highlights the metal skeleton of the entire unit. This is a Mezzanine Interiors creation.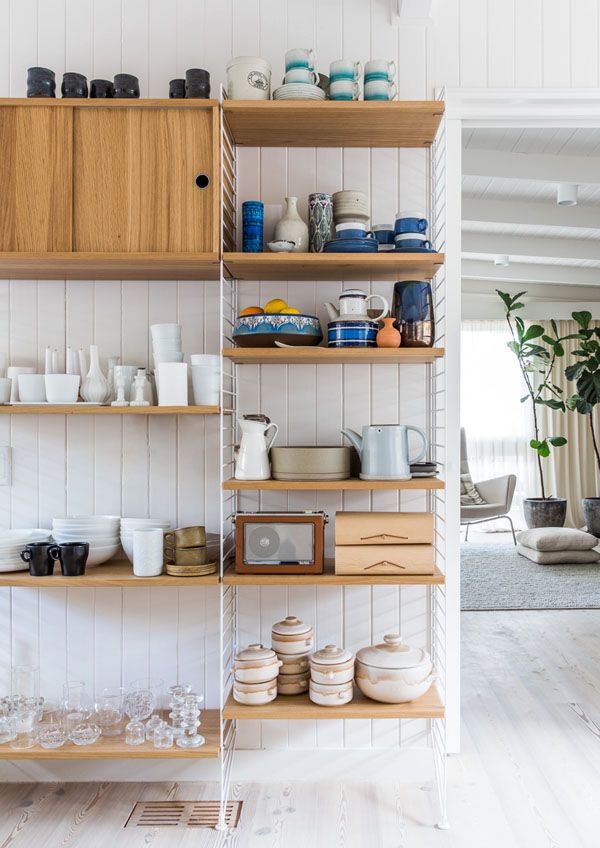 The locker-style look of these shelves, achieved through the use of wire doors, is really special. You can feel the freedom to hide a few things back there, and yet showcase them at the same time. The open area at the bottom is perfectly used and mimics the natural elements of the top shelf really well, creating beautiful balance. I absolutely love this country-chic look that also reads as very modern and useful. [Photo courtesy of Cote de Texas]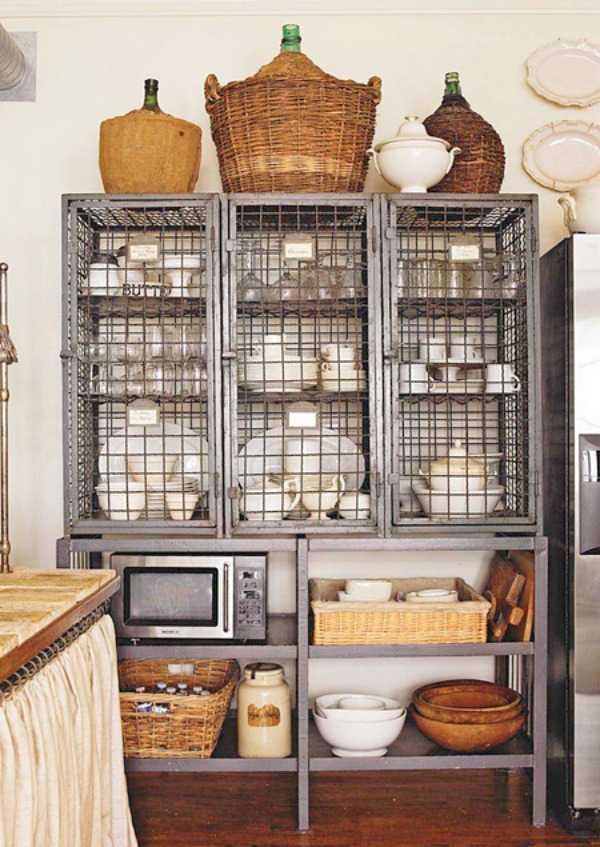 This shelf is almost exactly like the first one, but styled completely differently. It's also very beautiful with a much more natural look. The wicker baskets are used very well, and I love that they do not all match. Each shelf has a life and purpose of its own but you can tell that they all belong together. This is definitely a winning look for a more casual kitchen. [Photo courtesy of The Kitchn]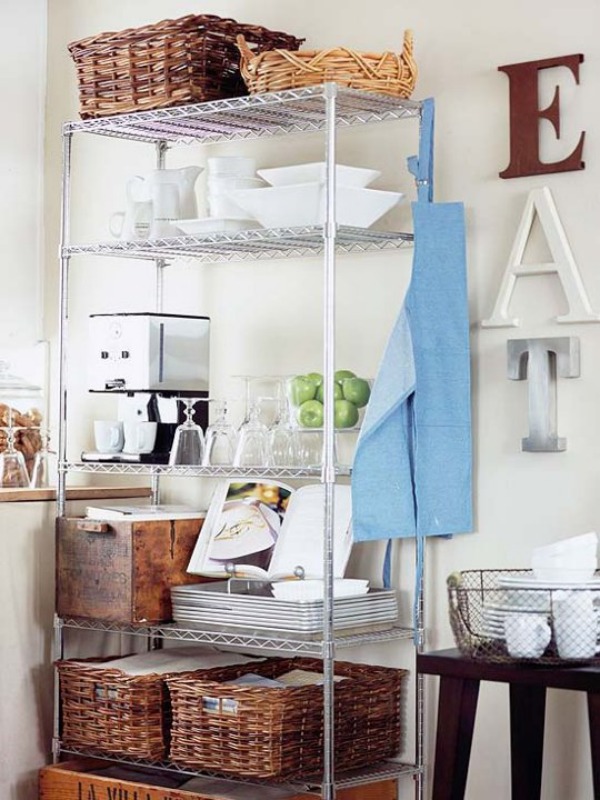 Wire Shelving For Living Rooms
First of all, squared shelving is so hot, and has been for awhile, and this unit makes me understand why. The squares offer just enough of a visual break between the units, and it's a very modern look. The rectangular break in between the top and bottom shelf is very fresh! Now let's look at the perfect styling here. The books being ordered by color rather than the typical alphabetical order really adds visual interest. [Image by Dehn Bloom Design]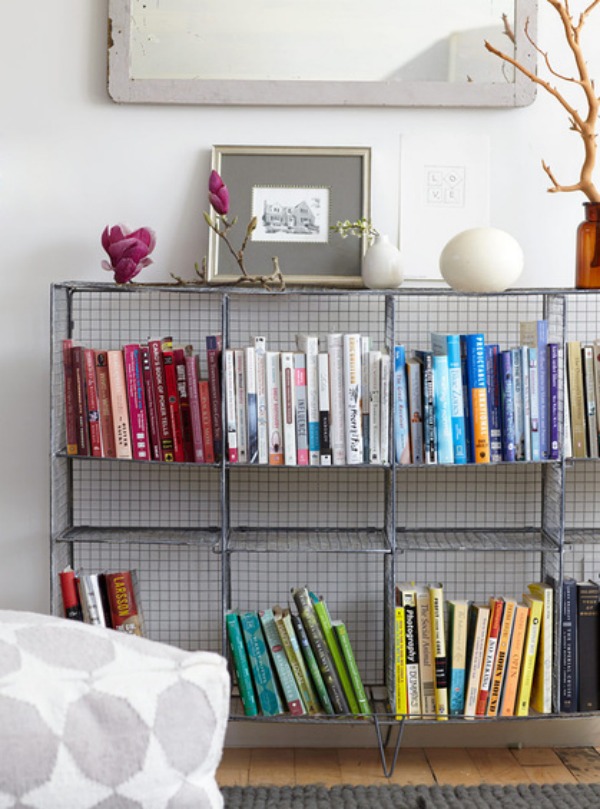 Another mix of wire and wood that works really well! I love that not all of the shelves are necessarily useful, as they are very close to one another vertically. This design element adds a much-needed visual break on such a large unit, like we see in the wire selection above. It's fresh and new and definitely adds to the overall chicness of this String shelving unit.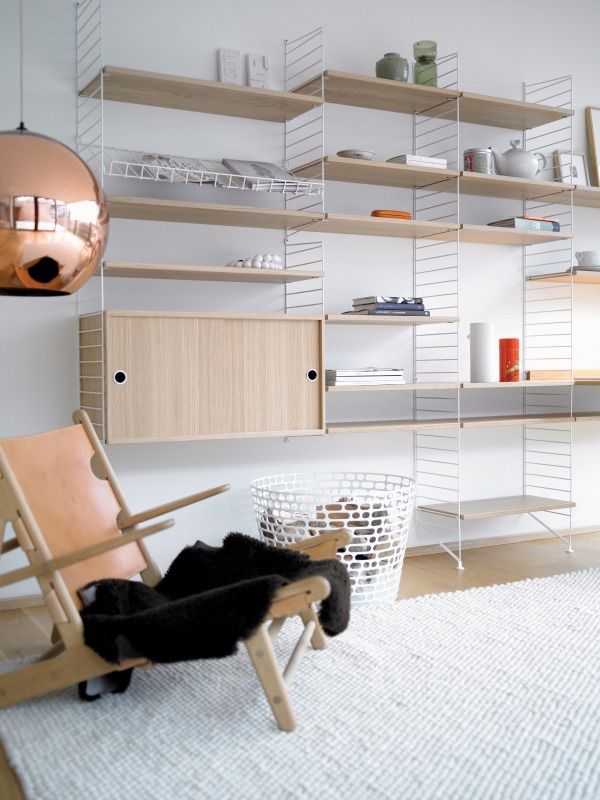 This is a very streamlined and minimalist unit, and you can see how effective it is when used as a room divider. These modular units are so great because they can be easily moved around and used in many different places. I love that part of this unit remains minimal with monochromatic books in the shelves, but also has a touch of life with more organic shapes throughout. [Image via Stardust]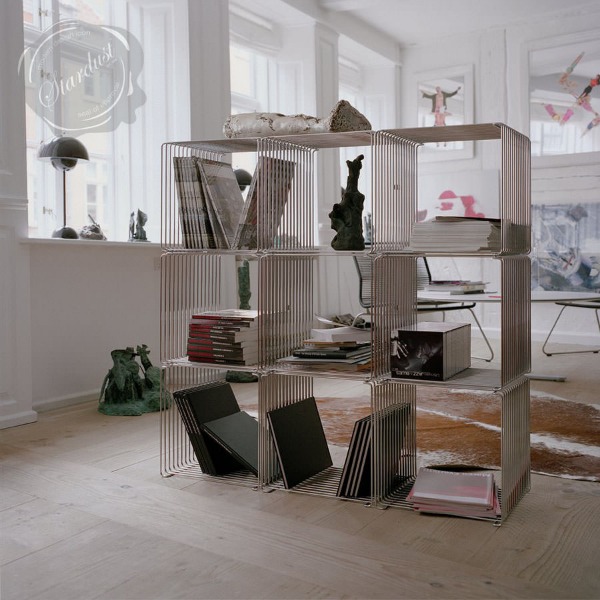 Wire Shelving For Bedrooms, Workspaces and Bathrooms
Yes, this is the same metal shelf you've already seen in two kitchens. How fantastic that it's used in a bedroom and still looks so chic, all the while creating some amazing storage. This unit serves to hold a TV, accessories, books and even has a full makeup area. The wonderful thing about the metal shelving is that it's so neutral, and as you can see, can be used in so many places! [Image via The Everygirl]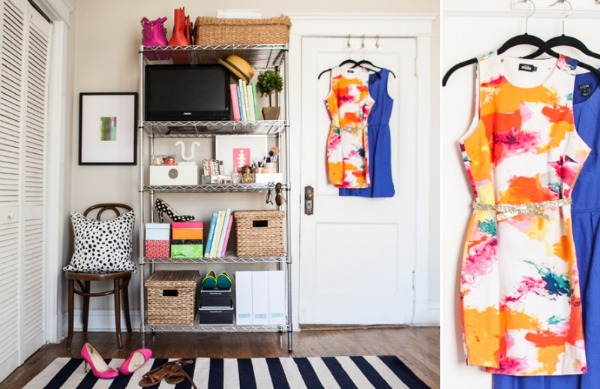 This mini office is so functional, and almost blends into the wall – in a good way! The wire shelving makes the whole thing look like it's floating, and the use of a ghost chair as an accompaniment just adds to that lightness. This is a really great use of a small space that becomes not only beautiful but useful. [Image via Mezzanine Interiors]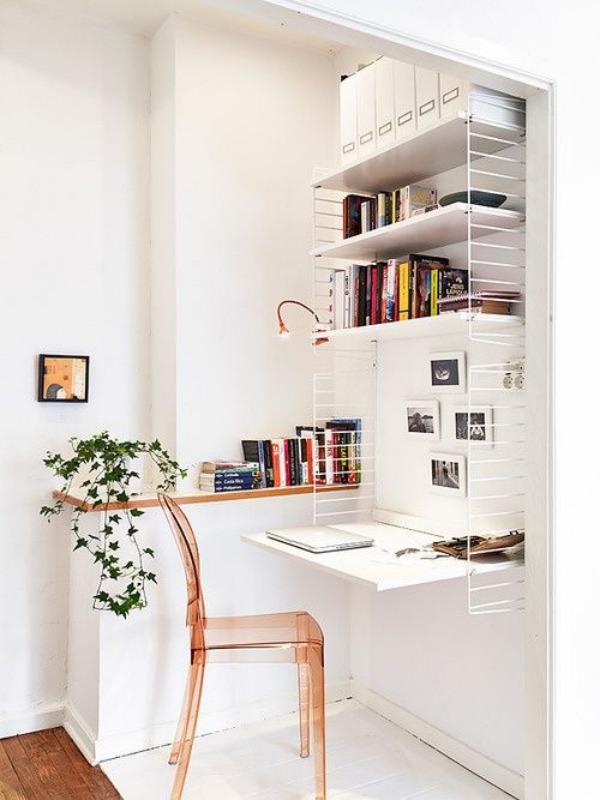 This country-chic look is wonderful in a white bathroom. The shelving is classic, rustic, and interesting without being overpowering. It's a perfect dainty companion to the tryptic mirrors above it and a lovely way to display beautiful items like perfume bottles. [Image care of Country Living]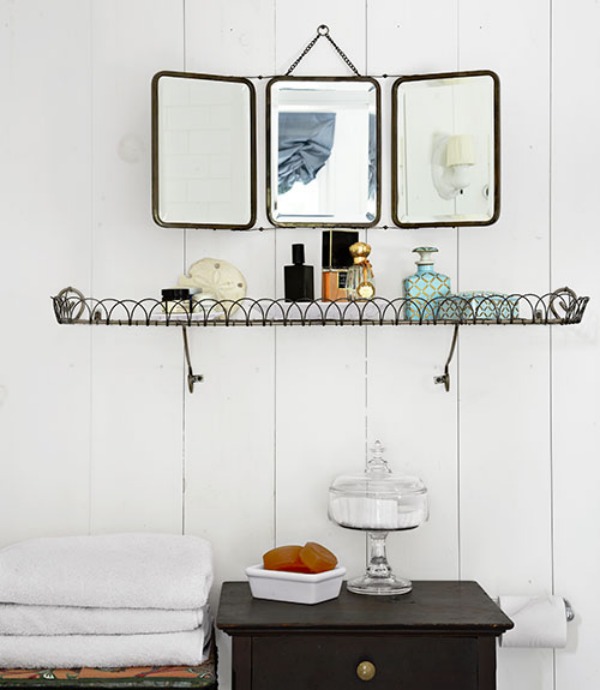 This final look is extremely impressive and really proves that wire shelving can be used in so many different ways! The touch of greenery with the plants is ingenious, and I love that the shelving travels between rooms, from one floor to another. Versatility at its best! The shelf is art, it's function, it's storage. It's a full package! [Image care of April and May]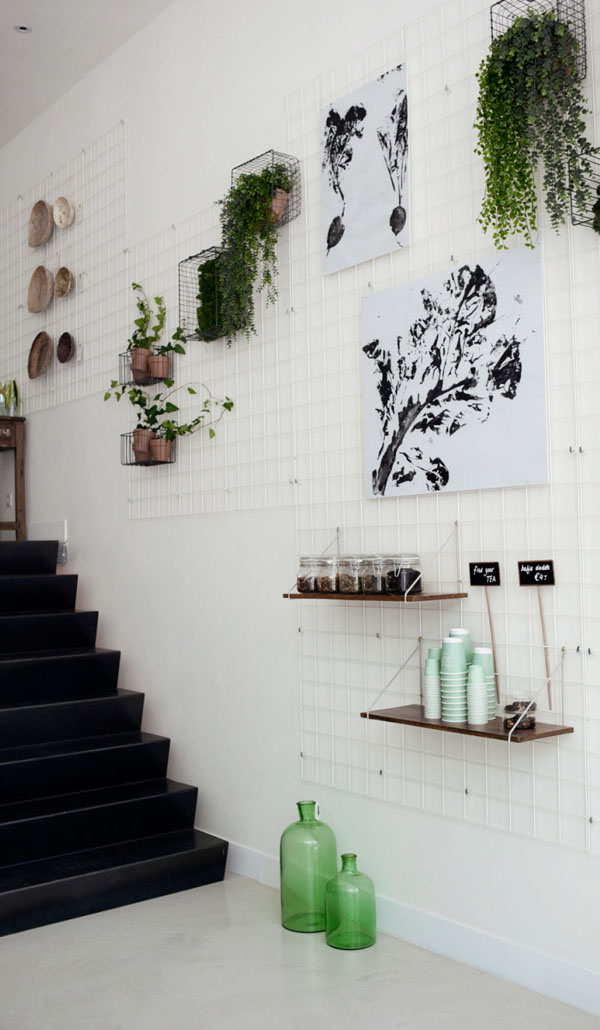 I hope this puts a new perspective on how beautiful and multi-functional wire shelves really can be! Give them a try for a fresh new look in your home!