Under the good graces of regal interior decor, it's hard not to appreciate the beauty of velvet curtains. While some may find this design feature to be either too gaudy or too Gothic, I choose to believe otherwise. I hope that you can come to agree with me! After all, velvet curtains bring new attitudes and charisma to whatever space they inhabit
When trying to incorporate this sophisticated window accessory, it's rather important for you or your designer to put color above all else. Because velvet curtains naturally absorb interior light, both natural and man-given, some selections could become too overpowering if not chosen well. So how do you look at these beautiful yet extremely powerful home features? Well, for starters, I'd recommend you begin with a clean slate… a blank canvas where you can splash new ideas without anything holding you back.
Picasso Blue?
Sure there was a "Blue Period" in the art realm, but that doesn't mean this particular color has to stay confined to an art history lesson. Blue velvet curtains can be great additions to the living room, dining room, bathroom, or even the home office, as they add a bold touch to their surroundings with ease.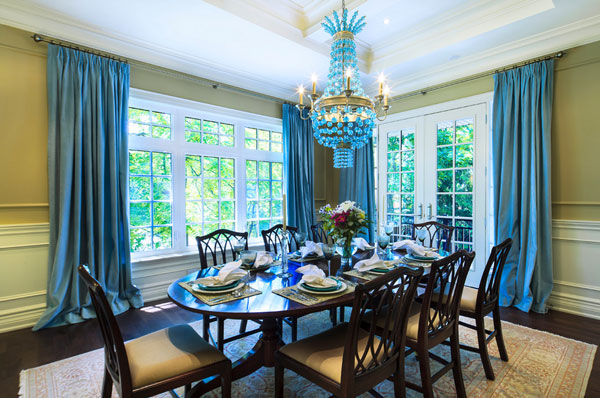 Avissa Mojtalhedi Architecture & Design Inc.
Dining rooms benefit from such curtains because there can be a visible divide between the outside and indoors, thanks to the thickness in fabric material. When you are trying to light the evening setting and create an entertainment scene worthy of praise, velvet curtains can help you accomplish your host or hostess feat.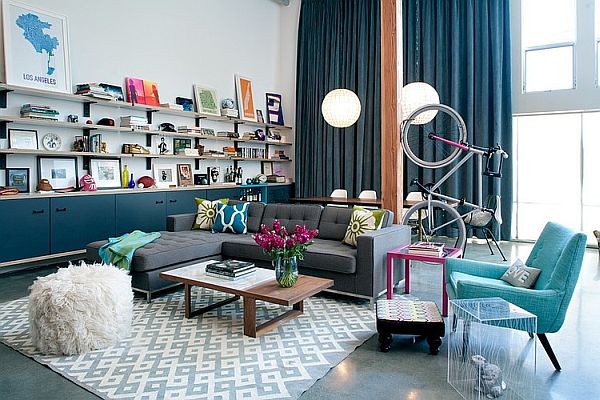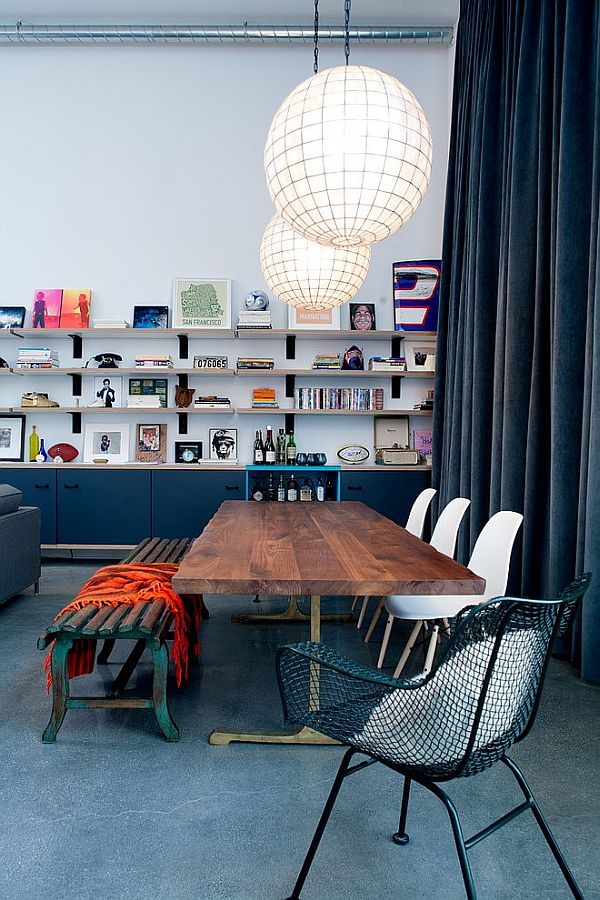 Daleet Spector Design
I'm sure I don't need to say that velvet curtains are great reading room mood creators. Again, this design selection takes the front wheel when it comes to light, ensuring the room you are in doesn't seem the least bit unplanned.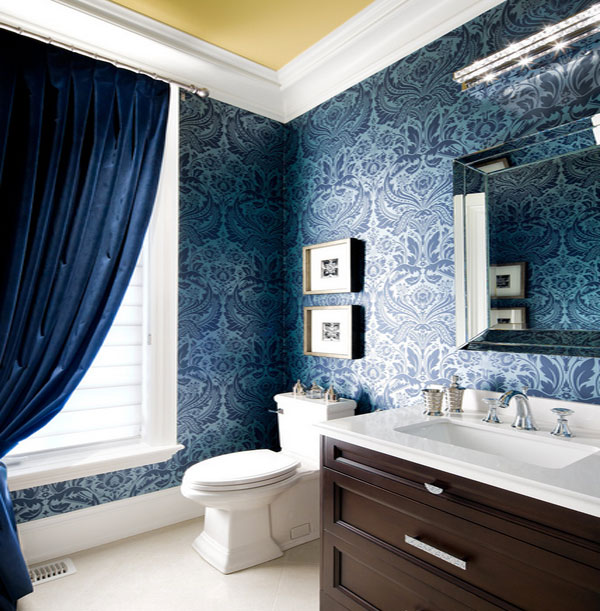 Jack Lockhart Interior Design
Bath time pleasures are given a dignified makeover with velvet curtains. No longer are you relaxing away in a delicate scene. Instead, the elegance of the bathroom decor is magnified and dramatized in many ways.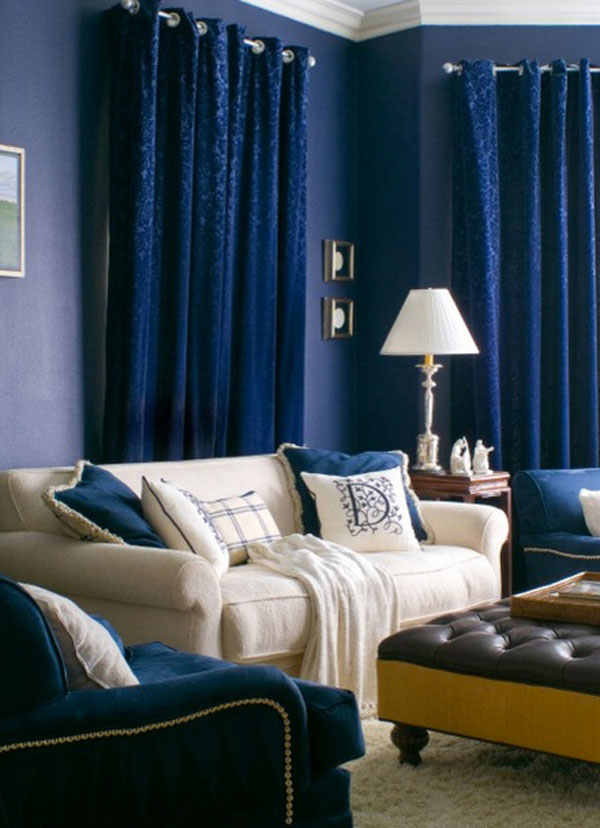 Tracy Murdock Allied ASD
Lightness in Design
Moving from a period of blue and majesty, we dive head first into softer designs that velvet curtains can also handle. If you are going for a dollhouse look, then I would recommend pink or lightly colored curtains time and again. I say this without blushing: Barbie would definitely give you a thumbs up if you went all out and selected pink curtains for a chic living space like the one below.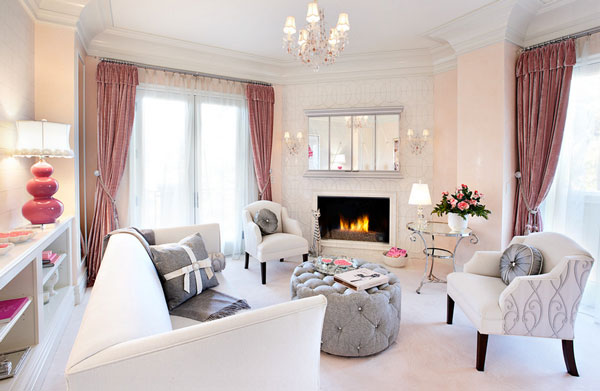 Tara Dudley Interiors
Earth Tones
Now that we've seen what blue and pastel-colored velvet curtains can do for interiors, I want to further explore the possibilities with you. If you have ever tried to decorate your home but just couldn't seem to find the right touch of distinction, I'd suggest you look into velvet curtains as an answer to all your problems.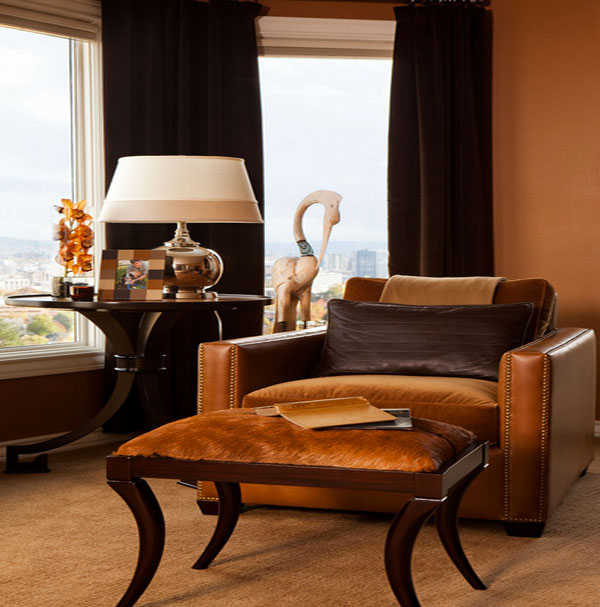 Garrisson Hullinger Interior Home Design Inc
Enjoy a single malt, eh? If you fit that description, then you should not be too far off the mark when it comes to earth-toned velvet curtains like the selection above. Paired well with leather furnishings in natural colors, rich-hued curtains are a divine creation that secures the room's ultra luxurious regality.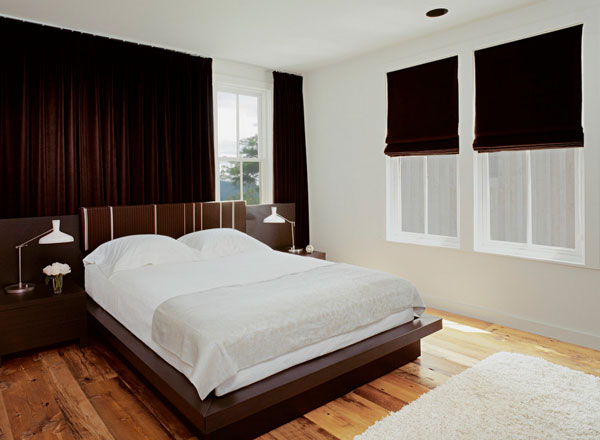 Tim Cuppett Architects
Coffee brown pull-up curtains like the ones above are great for smaller bedrooms that don't require full floor-to-ceiling panels.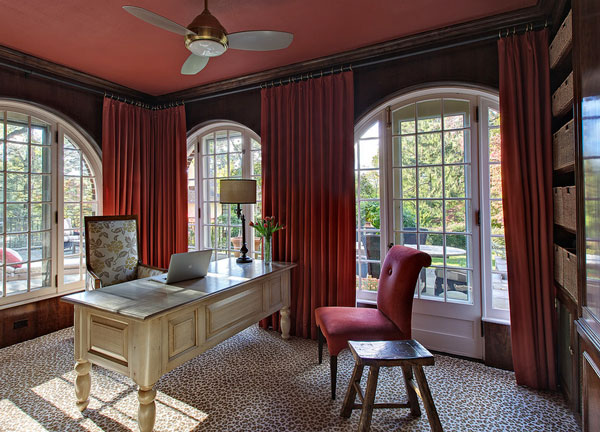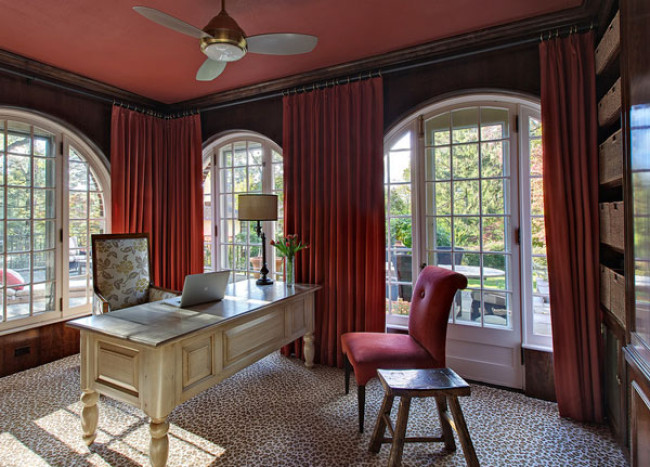 B Fein Interior Design
Velvet Means Red
When we talk about velvet curtains, there's no escaping their unmistakable regal vibe. And nothing says royal like the brilliance of red velvet. This dynamic and sexy characteristic is a must-have in homes that are anything but ordinary.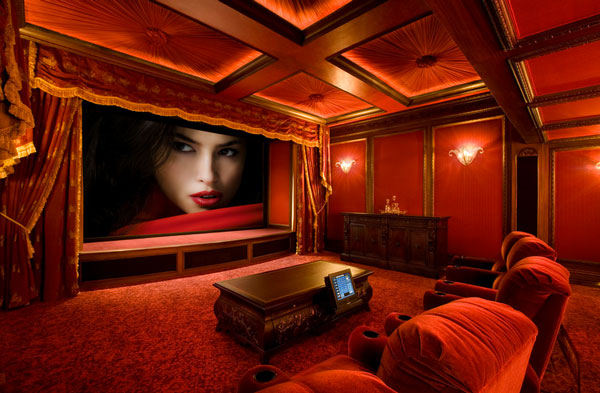 Bliss Home Theaters & Automation Inc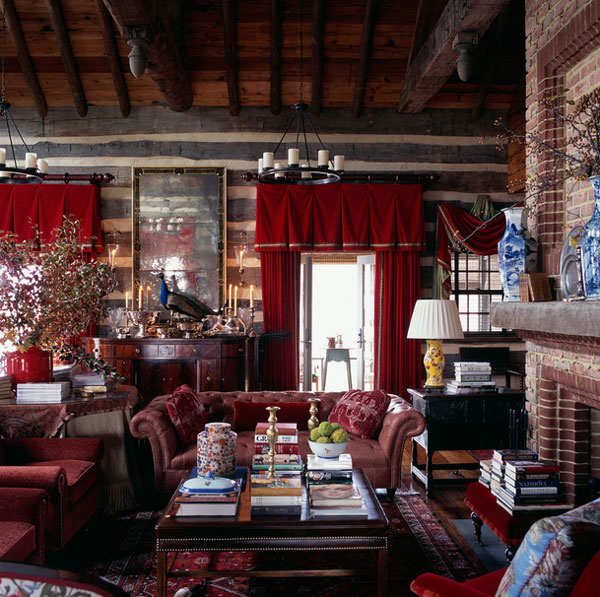 Johnson Berman
Splash of Envious Green
We are almost coming full circle on the color wheel. But we must make a pit-spot and appreciate what green and similar hues can do for velvet curtains.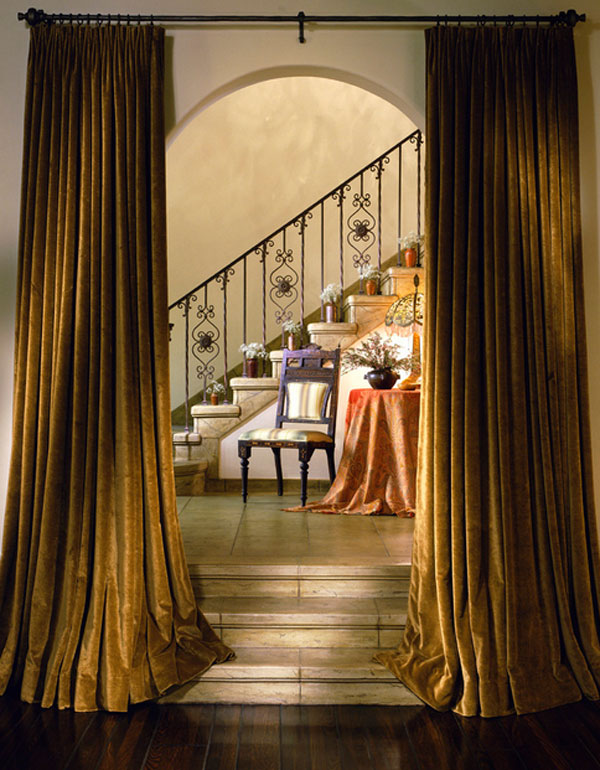 Tommy Chambers Interiors
Though more yellow than green, the selection above doesn't deviate too much from the path, and it's a great example of how welcoming such a scene can be. Not only does it complement the foyer, but it also creates an excellent passageway between the entrance and adjacent rooms.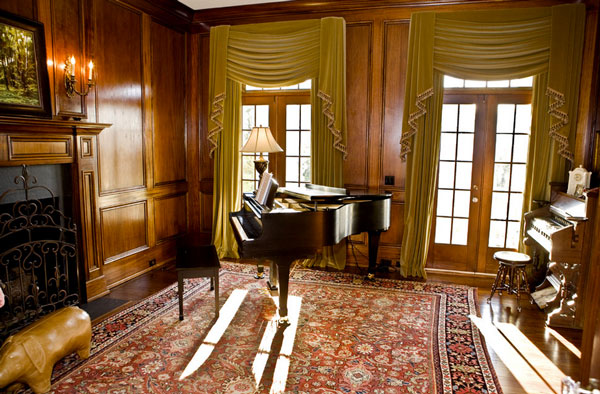 Deer Creek Homes Inc
Would you decorate your home with velvet curtains? If so, which colors from today's post caught your eye? Share your thoughts by leaving a comment below!