Most modern homes are all about clean and well-defined straight lines coupled with cool neutral shades. While this approach looks absolutely brilliant when done right, too much of it can quickly lead to blandness that stems from an impersonal approach to design. This fabulous home in Cuajimalpa Morelos, Mexico City ensures that any such hint of mundane repetition is done away with, as it employs brilliant accent colors and warm wooden surfaces that transform the contemporary structure into an inviting and engaging residence.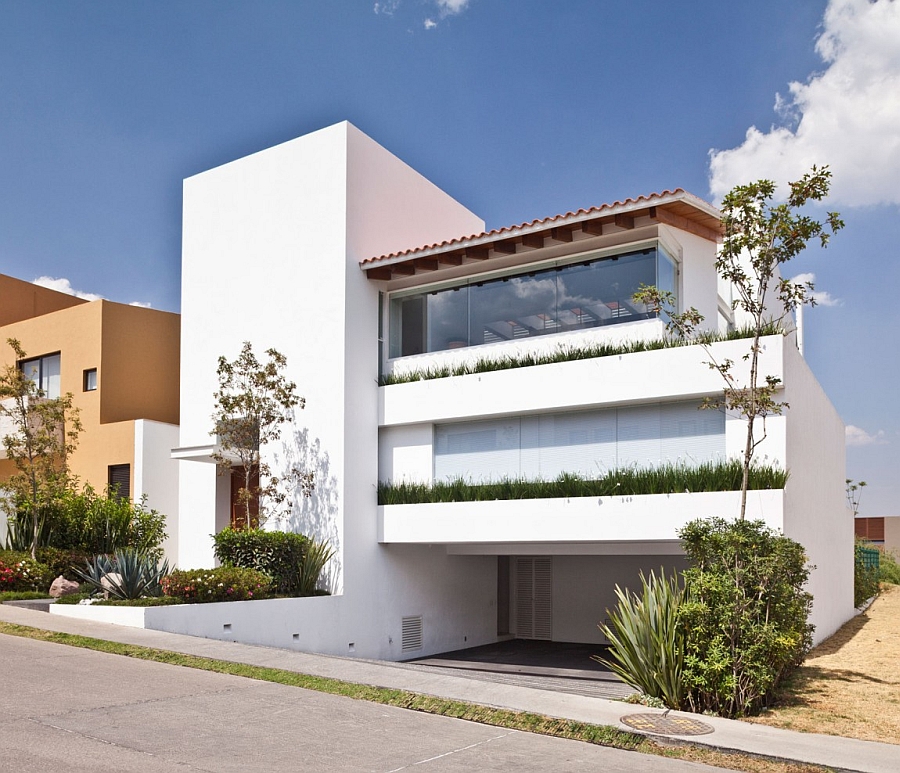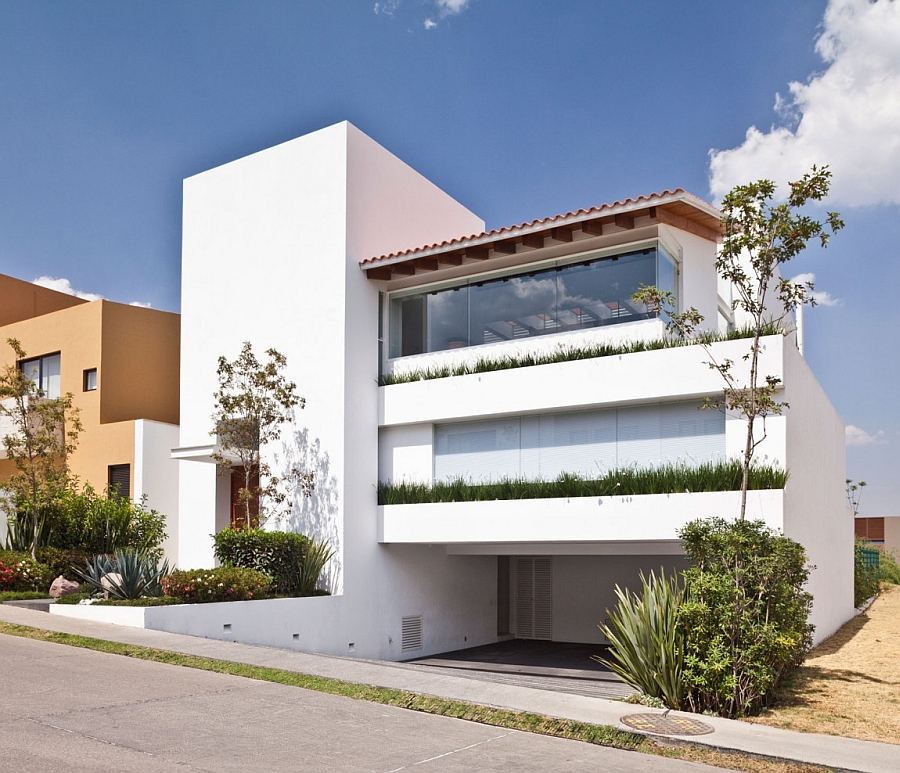 Designed by a.a.a Almazán y Arquitectos Asociados, large wall art and smartly placed accent decor pieces give this Mexican home a special aura of its own. While the pristine white walls of the residene usher in the fashionable contemporary vibe, the constant presence of wooden surfaces and tidy potted plants bring in a chic, organic appeal that is simply unmistakable. Passionate red makes its presence felt throughout the home in the form of accent chairs, artwork and bedding that instantly infuse the entire setting with life.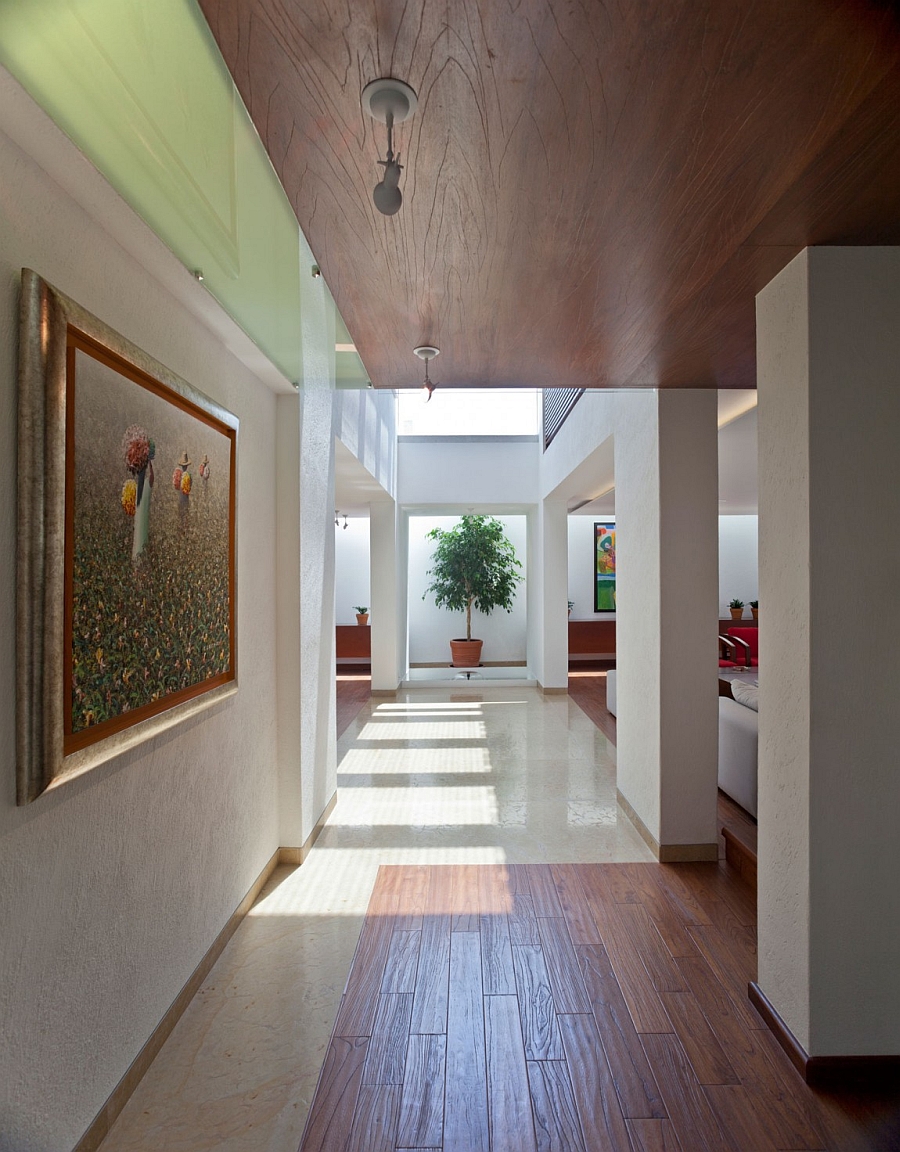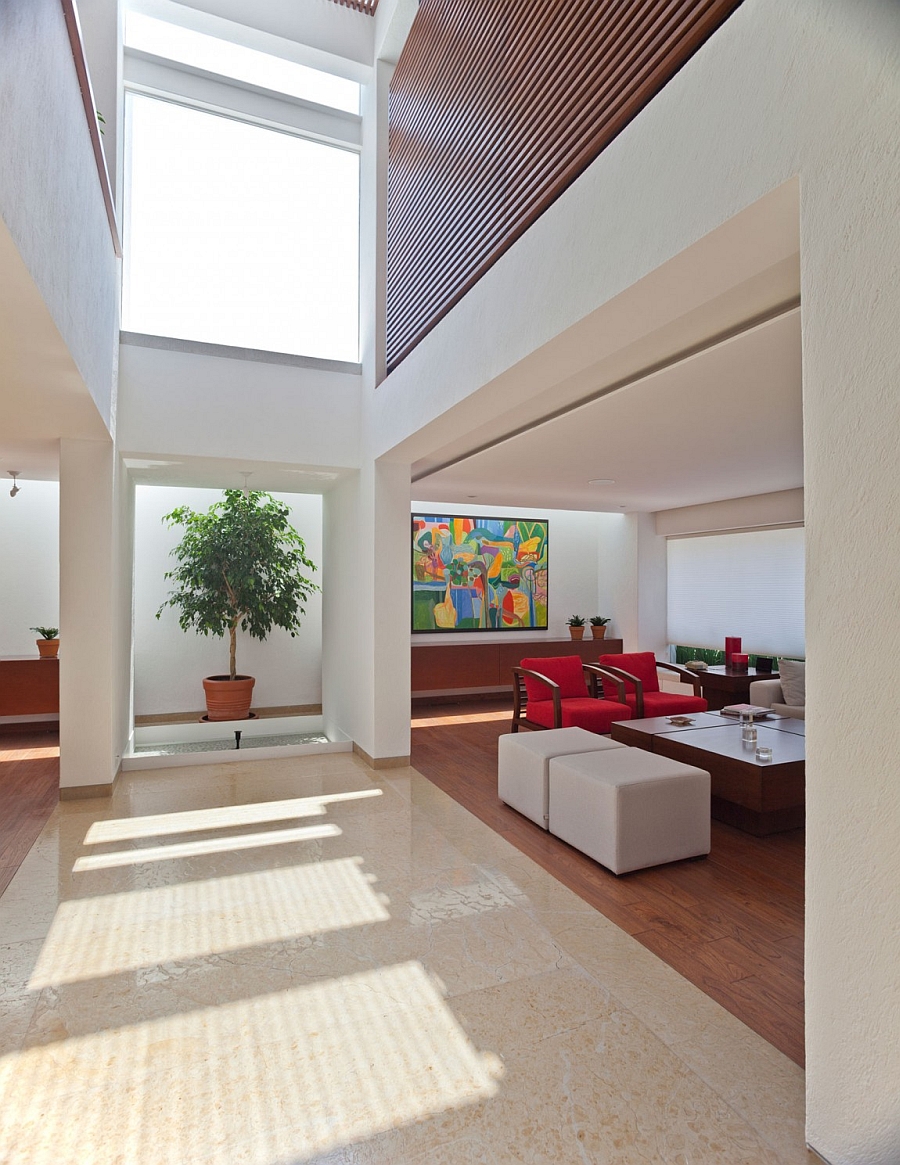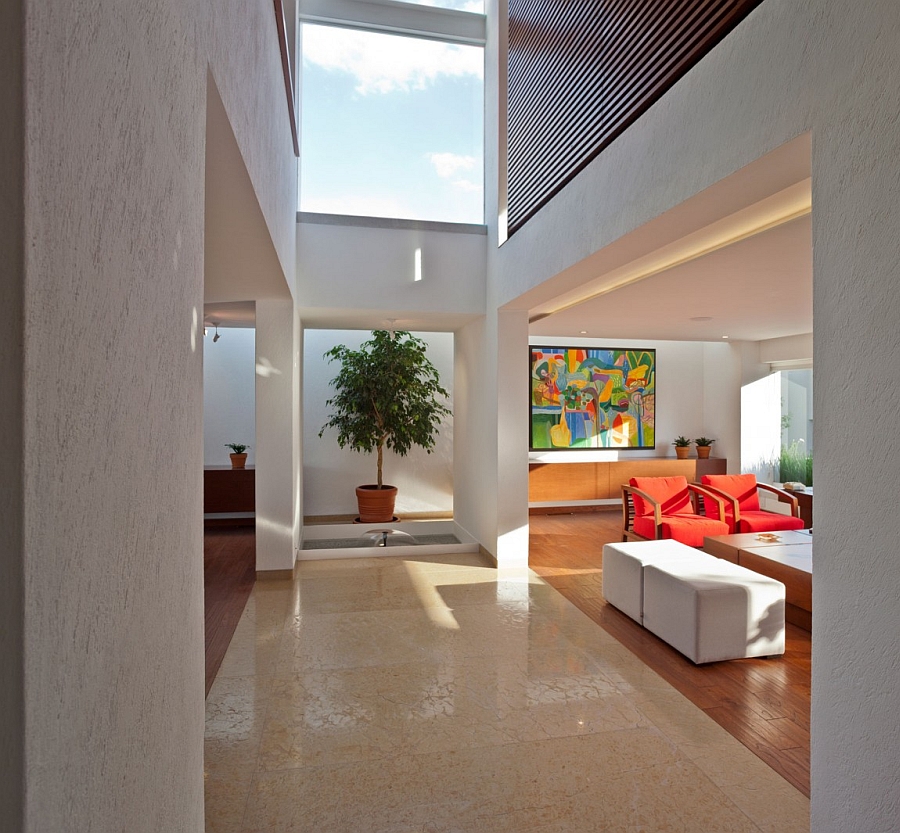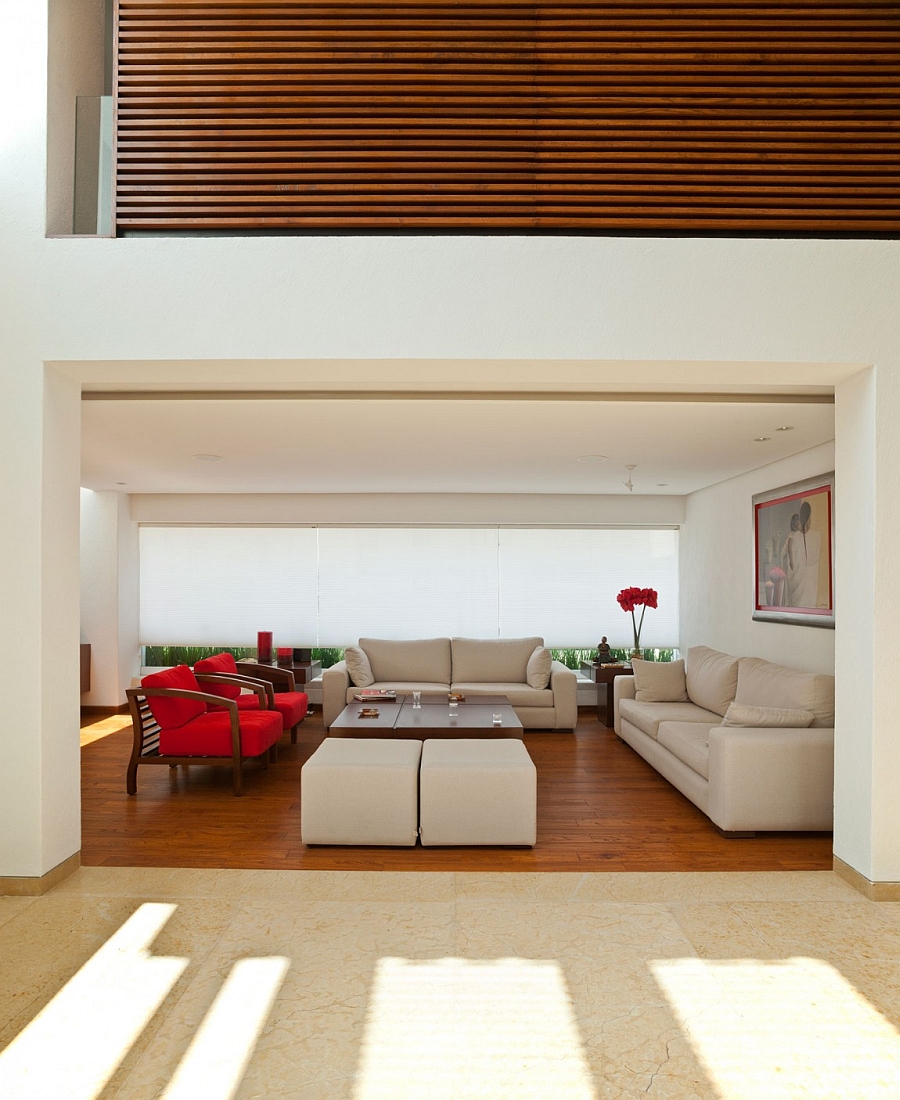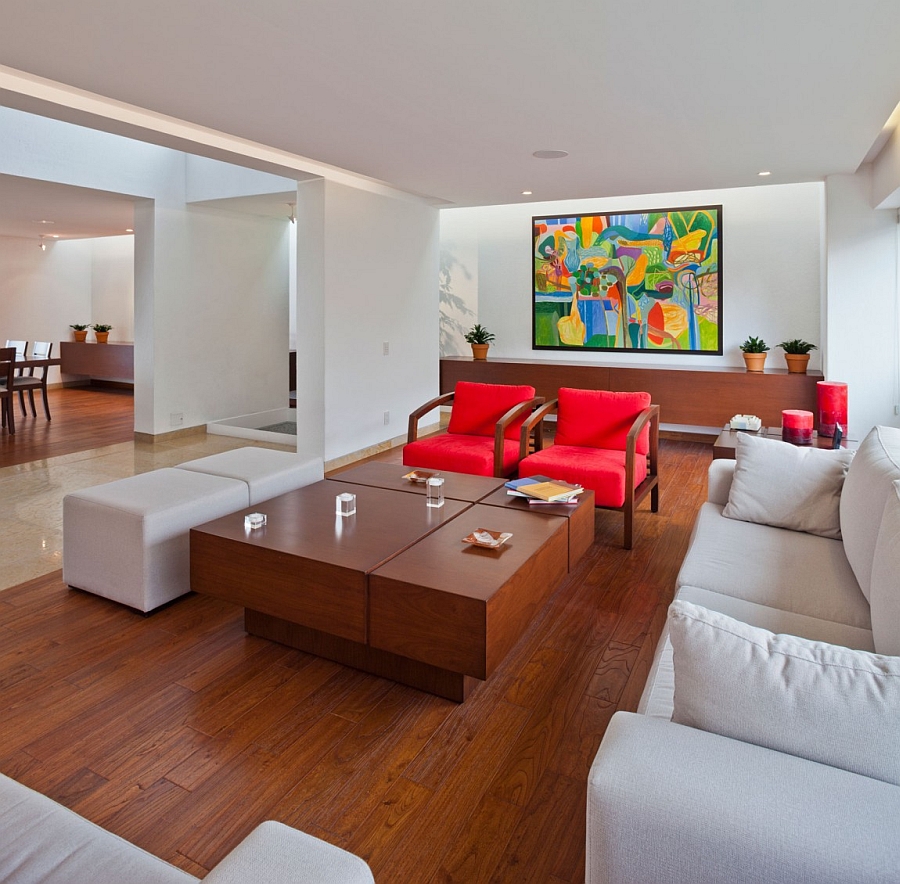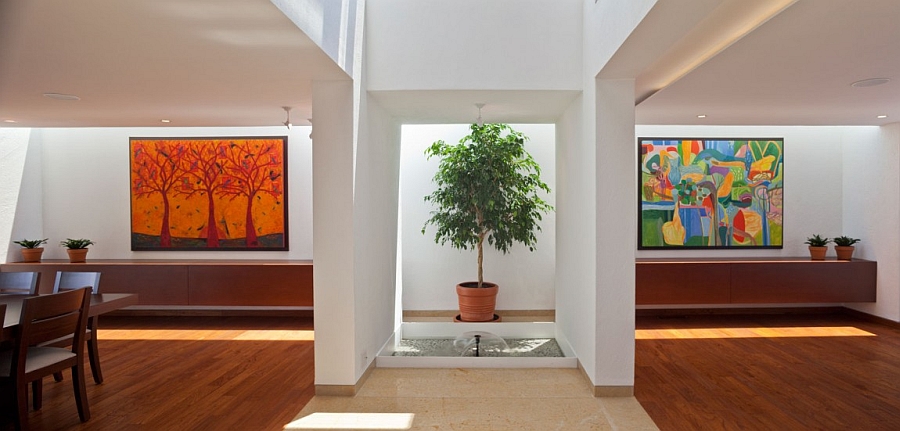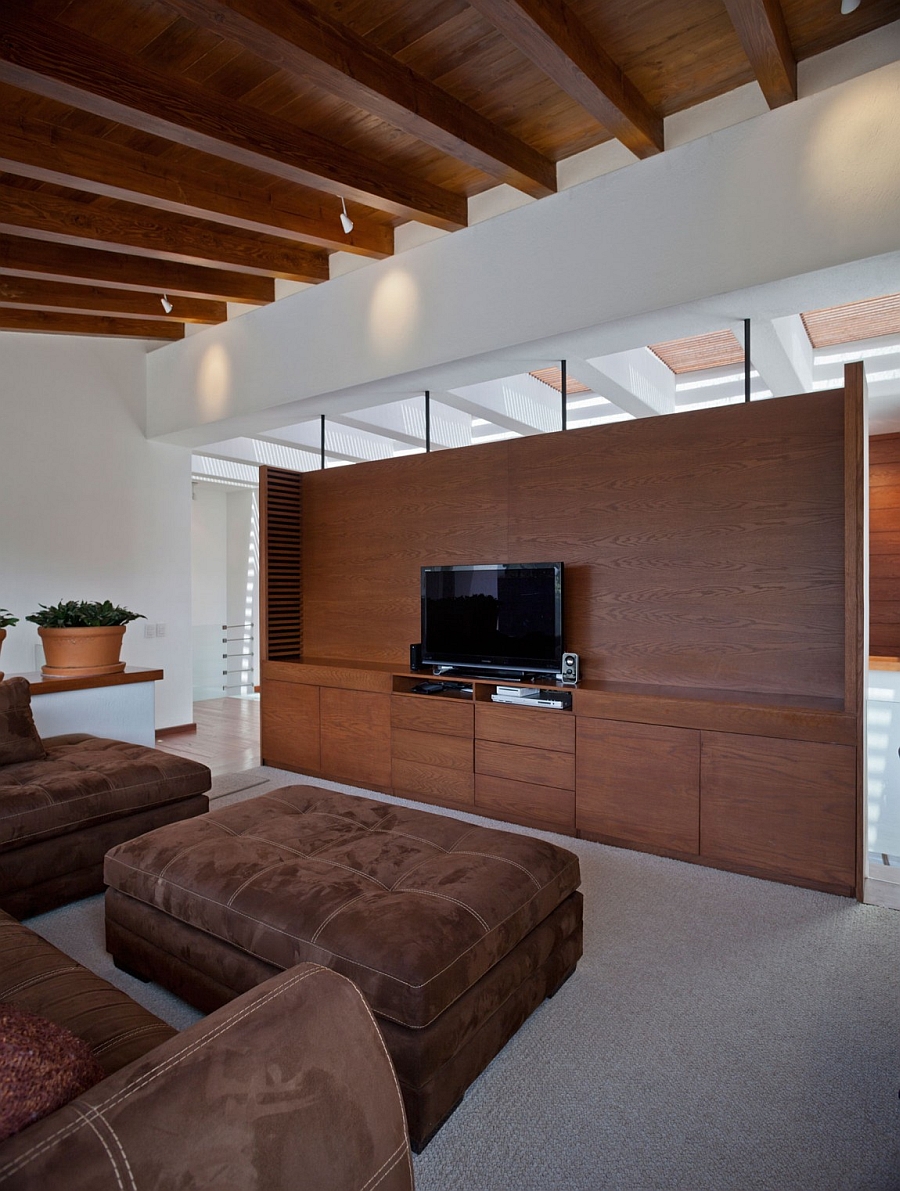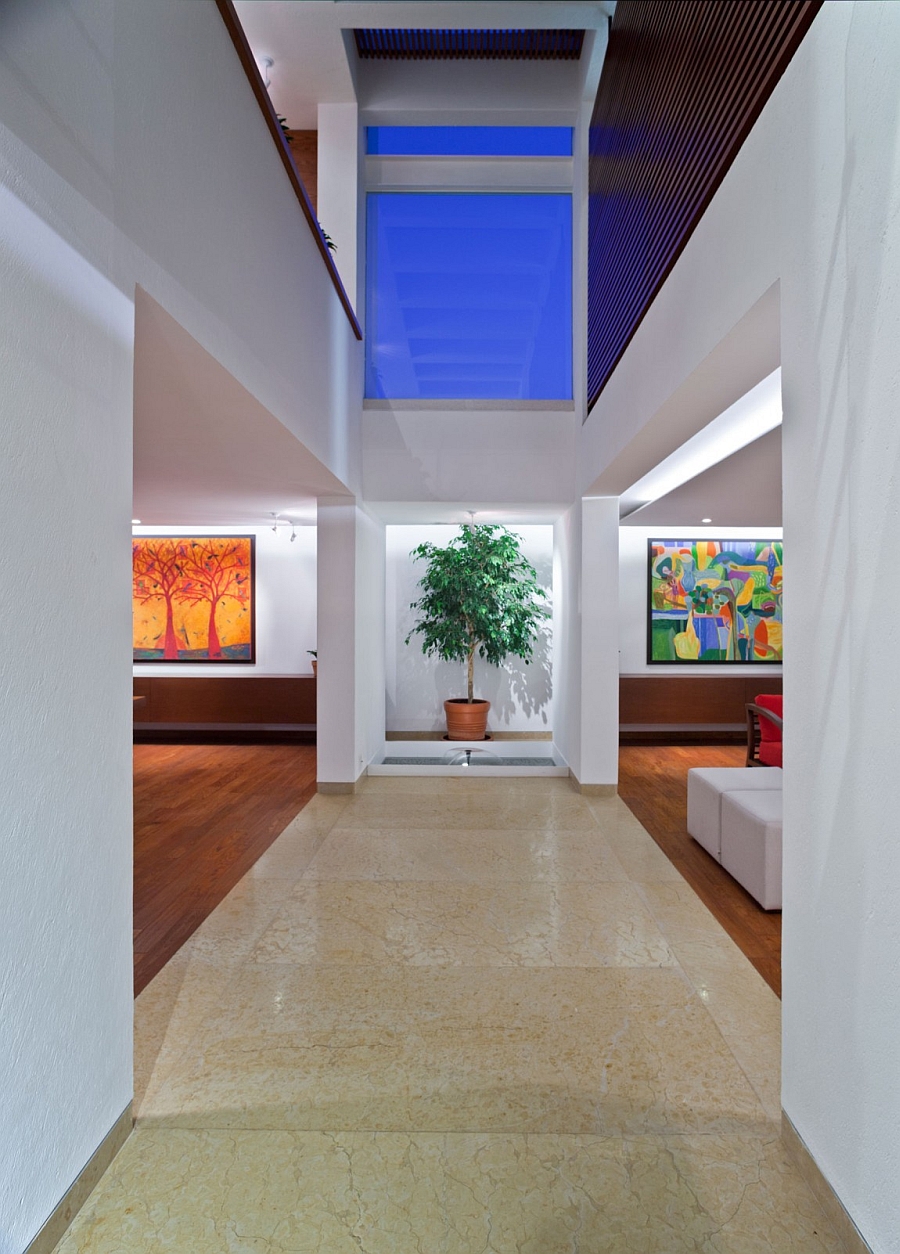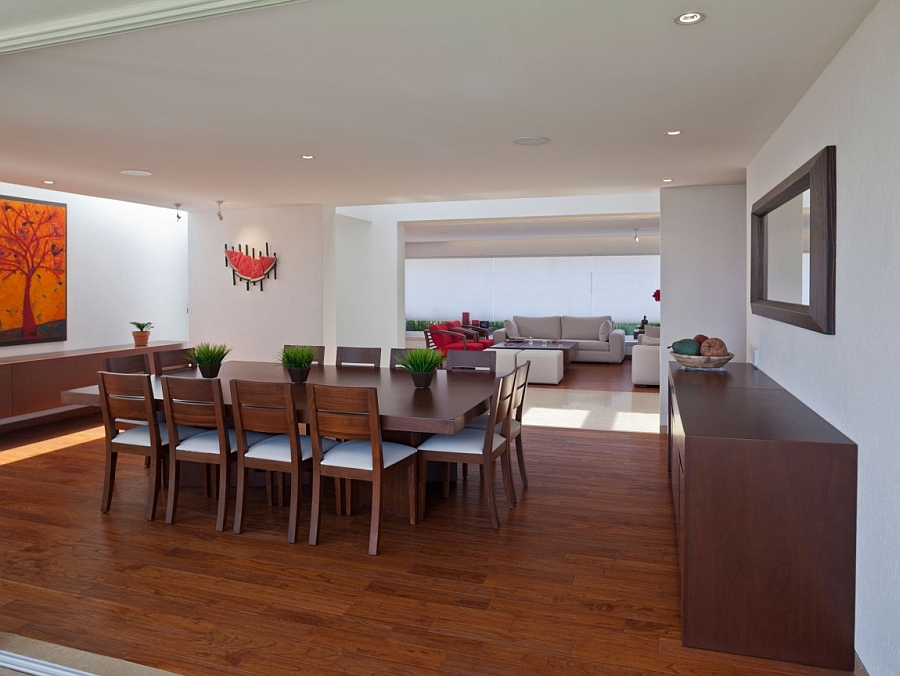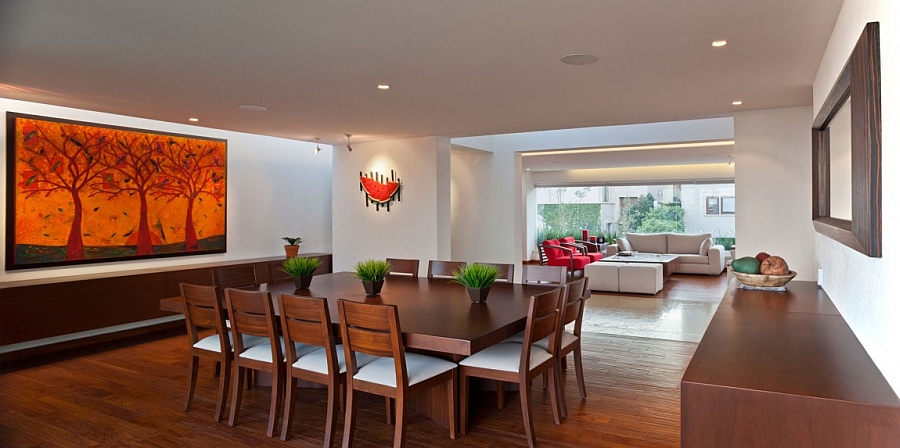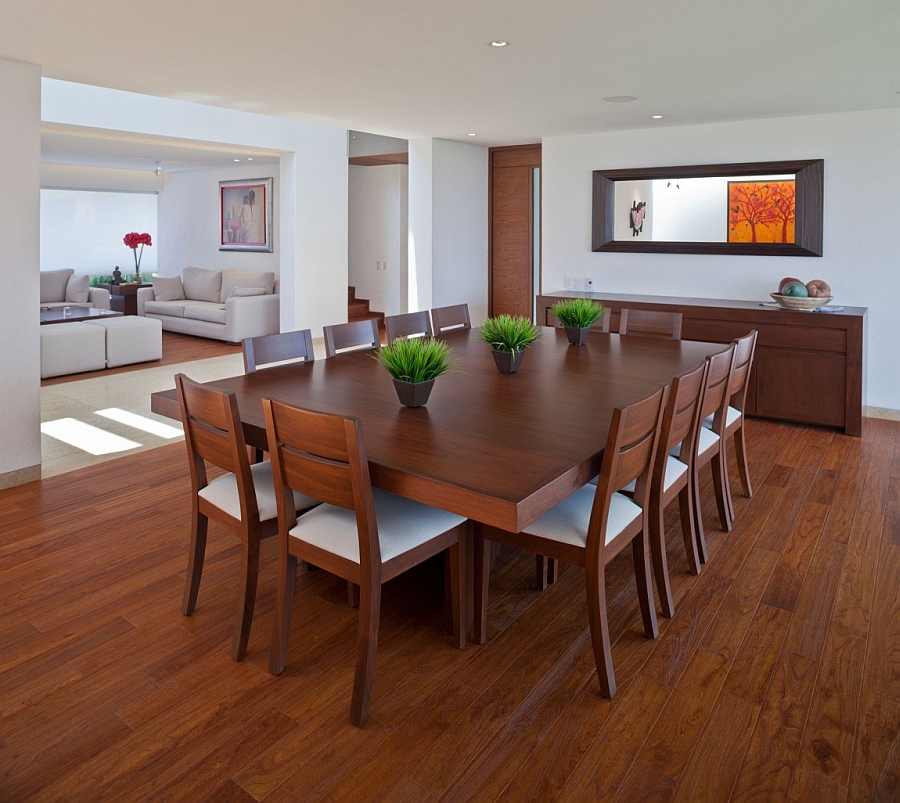 The lower level of the house features a large entrance, along with a cool living area, a spacious dining room and a gorgeous kitchen equipped with state-of-the-art appliances. The color scheme is kept largely uniform, while a striking wooden staircase with glass railing leads you to the top level that houses the bedrooms and the bathrooms. Elegant, affluent and vibrant, the entire house is illuminated by cleverly placed skylights that give way to cool recessed lighting after sunset.