It's hard to imagine how something as cold as a stainless steel table can transform the home into a marvelous living space. But, it can be done! If you are doubtful about this classic element, then let me show you exactly what you can do to make a shift from ordinary to extraordinary.
We've covered just about every table style, ranging from contemporary to sustainable. Today's post about stainless steel tables is going to be the icing on the cake, the cherry on top, the creme de la creme… you get my point.
Classic Minimalism
Here's a tip: Don't place a stainless steel table in a cottage-like home…that's just wrong. Instead, if you want to do this furnishing justice, go for daring, chic, minimalist decor.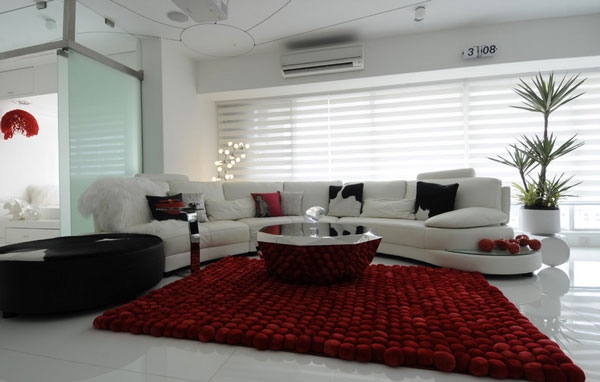 by Sonali Shah
Though the coffee table above may not be stainless steel, it still demonstrates a steel-like reflective surface, which is all you really need to go beyond your decor comfort zone. When paired with a red (or another vibrant-colored) rug, the room will instantly come to life.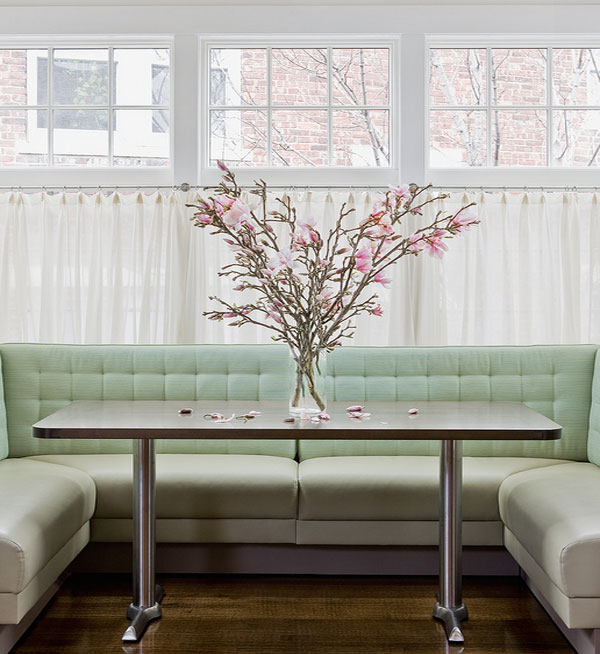 by Platemark Design
The one downer about reflective stainless steel tables is that oily fingerprints can smudge the surface, something you never have to worry about if you go the other direction, which can either be frosty or matte. For a worn-down look, go for tables like the one above. It's easy to wipe up and fits well with any occasion.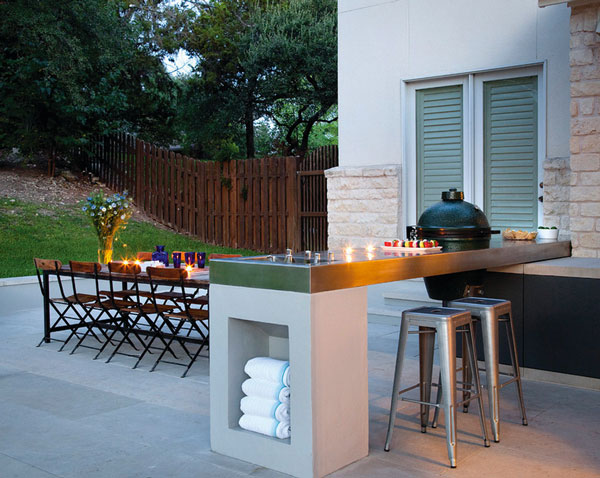 by Austin Outdoor Design
For the ultimate backyard renovation, consider bringing a stainless steel bar table into the mix. Perfect for people who spend most of their evenings outside, the table above can withstand dramatic temperature fluctuations, and will remain new for many seasons.
Kitchen Will Do!
Most people like to incorporate stainless steel tables in kitchens, but some also place them in the dining room. Depending on your preference, this style will work with a variety of surroundings.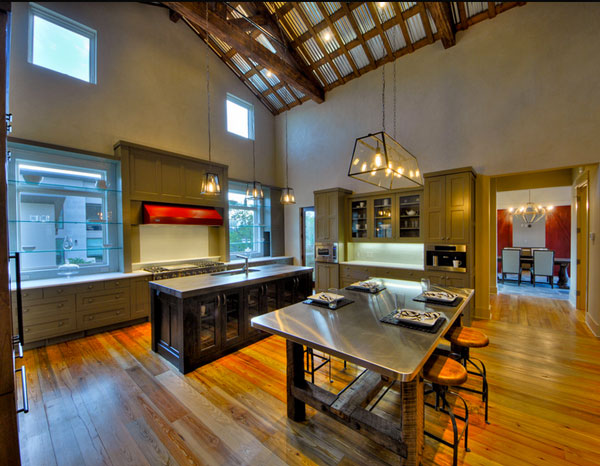 by Joubert Design Build
Kitchens are great places to find stainless tables, mainly because of their versatility and easy-to-clean-up surfaces. Spills and messes can be reversed without much effort–a simple washcloth will do the trick.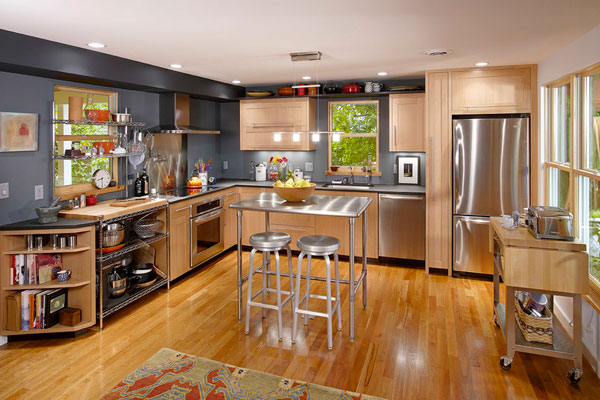 by Meadorlark Design
Don't have a big kitchen? Not a problem! Small, high-rise tables like the one above are perfect for compact apartments. Bring in two stools and get the party started!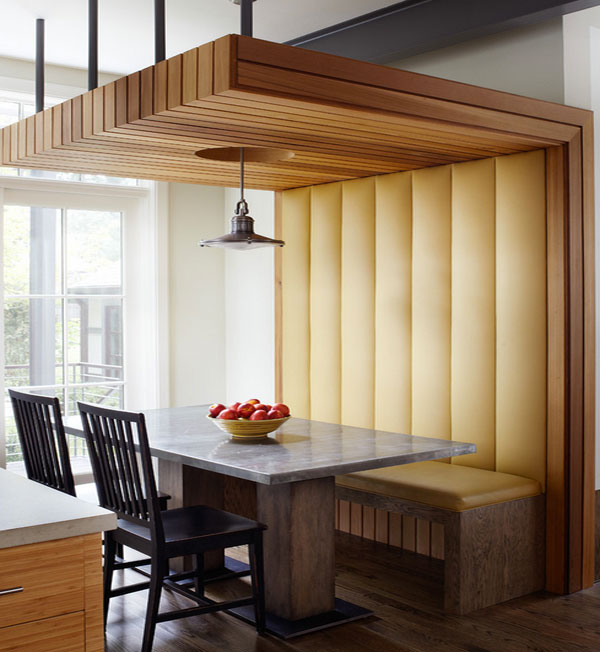 by Morgante Wilson Architectures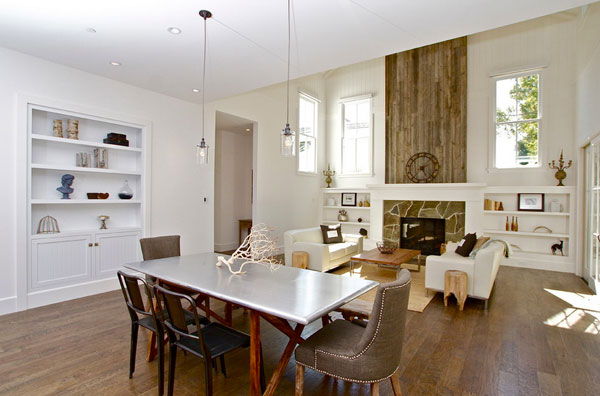 by KCS Inc
The table above mixes industrial edginess with eco-friendly charm. The dramatic contrast between the wood legs and the stainless steel tabletop is a unique feature that can't easily be replicated.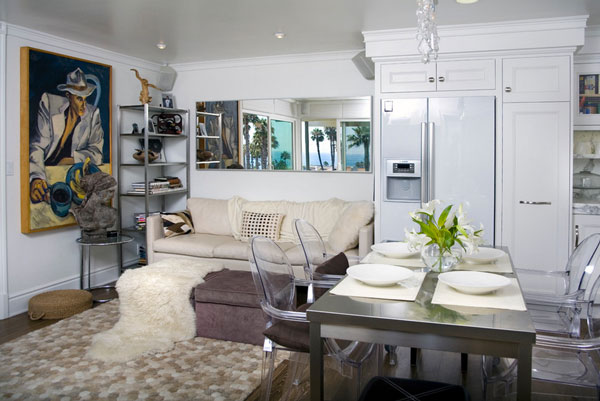 by James Glover Residential Interior Design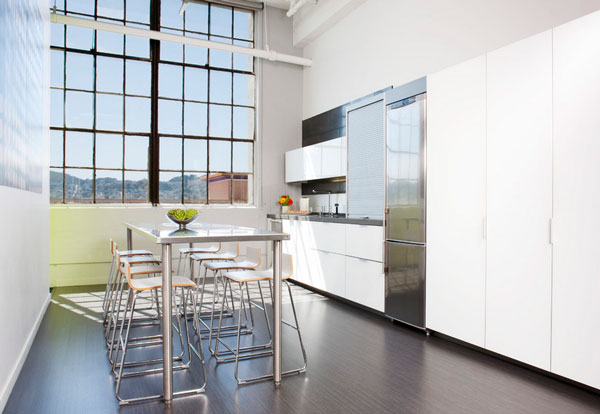 by Jennifer Gustafson Interior Design
To maximize space, simple table designs like the one above are good selections for any modern kitchen. With nothing more than a bowl of fruit as a centerpiece, this table set is a common find in metropolitan lofts.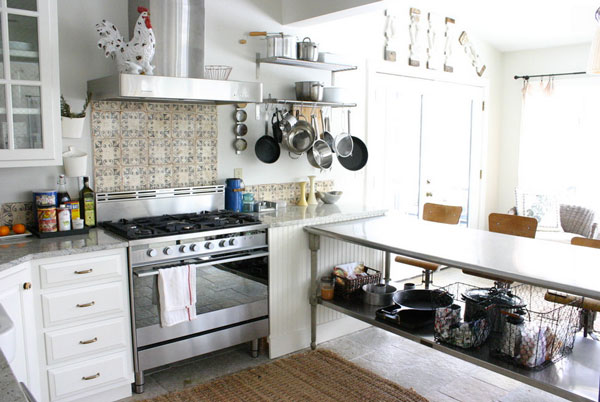 by Rebekah Zeloff
A Stainless Table For the Office
If you think stainless tables are only found in the backyard or in the kitchen, then you are very wrong! They can be perfect elements in the living room, in the bedroom, and my favorite, in the home office. I'm not sure why stainless steel encourages my work ethic–maybe it's the sleek aesthetic or the cold sensation as I glide my hand across the surface…. who knows! Can you relate?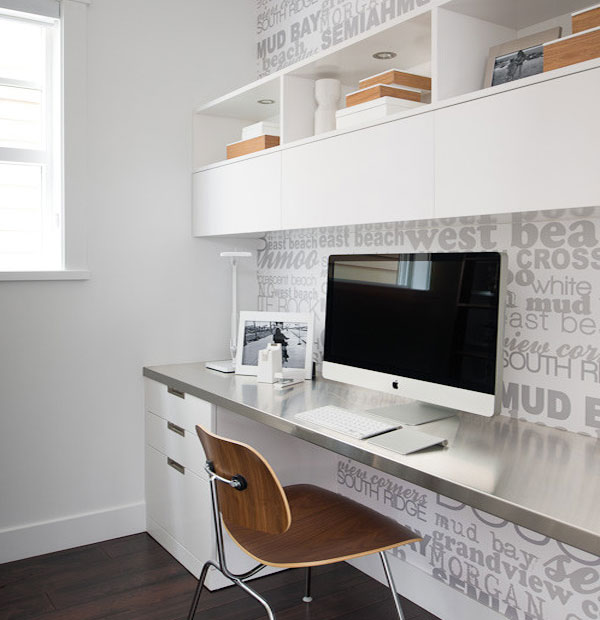 by Portico Design Group
Everything just seems to come together in the room above. Though this stainless steel table is not the biggest we've seen, it is the longest, and it still gets the job done!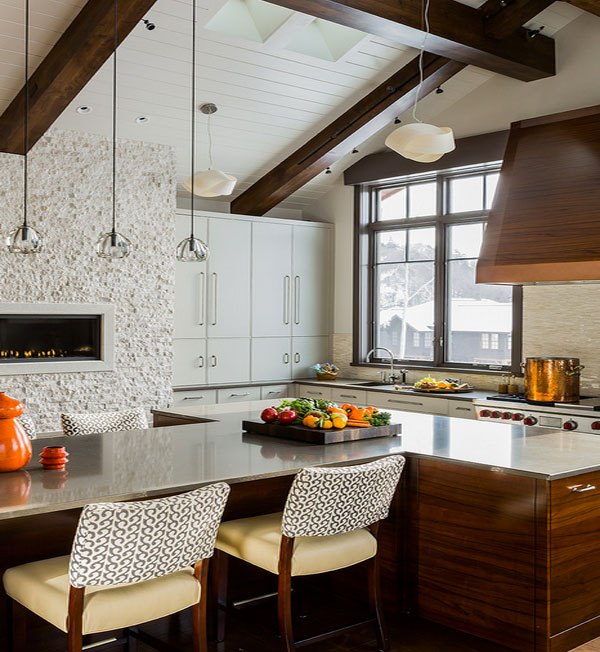 by Venegas and Company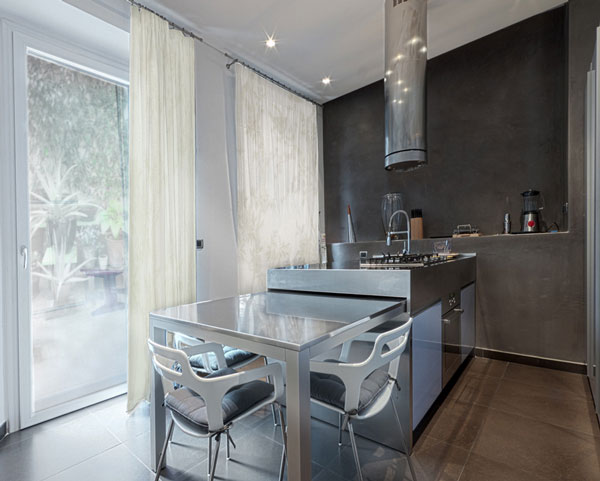 by Deigo Bortalto
Did you like today's collection? If you did, don't forget to tell us which table caught your eye below!