Today, it saddens me to say that bound books are a dying breed. Everyone has tablets. Hard copies and books in-print are being purchased less and less. For most of us, there is something magical about holding a book in our hands: the beautiful exterior, the weight of the paper, and the printed text. Because books are becoming less common, the ones we do purchase are for the design as much as reading pleasure. You don't just buy it to read it or you would have done so on your tablet, so it has to look great on your bookshelf or on the coffee table too. Old books also are quickly becoming a nostalgic staple in home décor. As the book becomes less and less common, it will become more and more interesting as a design feature for your home. That's why today's post is dedicated to upcycling books!
Book Page Paper Wreath
Nothing says "welcome" like a wreath on your door. A wreath instantly warms up your exterior and is an easy DIY. If you make your wreath out of book pages, it promises to be in style all year long. If you do not have an old book you want to repurpose, visit a thrift store and they will have plenty.
This beautiful wreath by Sunny Tuesday can look great any time of year! Simply change out the bow for a new season. All you need for this wreath is scissors, a hot glue gun, a book, and a wreath form. [DIY from Sunny Tuesday]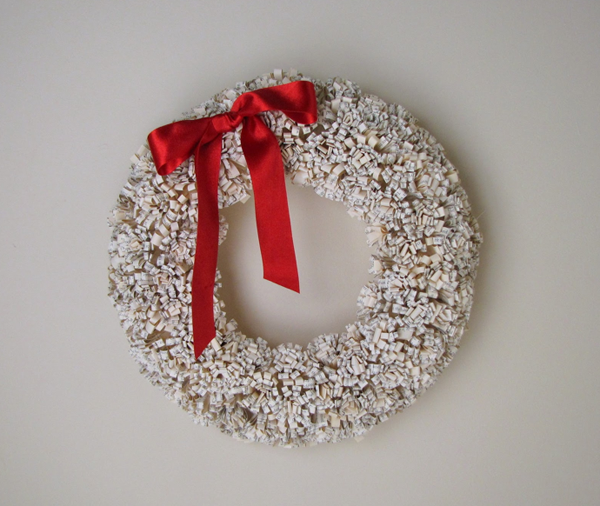 The wreath is made of these little "pom poms." You will be amazed by how easy they are to make!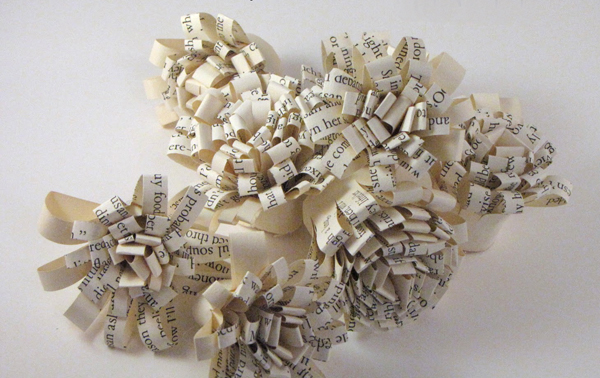 In this next one, the book pages are folded and hole punched, then strung up on a wire frame. If your books pages are not naturally aged, you can get the look using tea to stain your pages, or even a matchstick if you're brave.  [DIY from Knick of Time Interiors]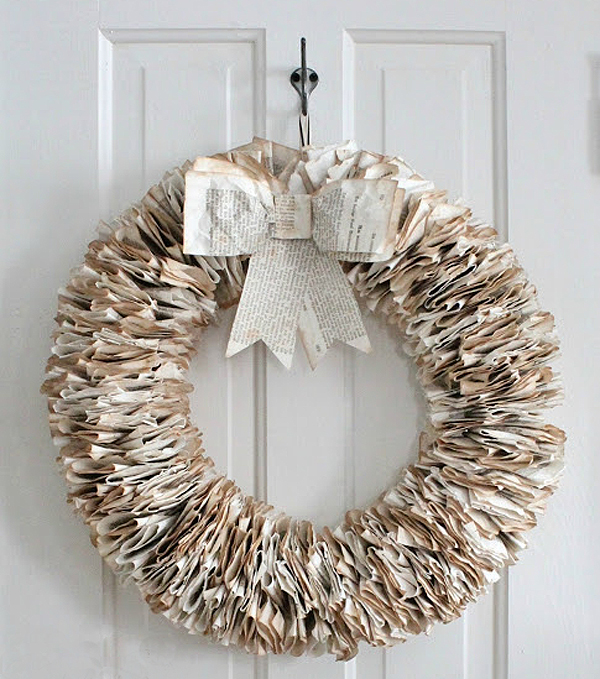 Book Planter
This DIY is so cute and would look great on your end table, bookshelf, or coffee table. The book planter is ideal for succulents and cacti (plants that do not need much soil). This planter is also a wedding decor favorite. [DIY from Hastudia]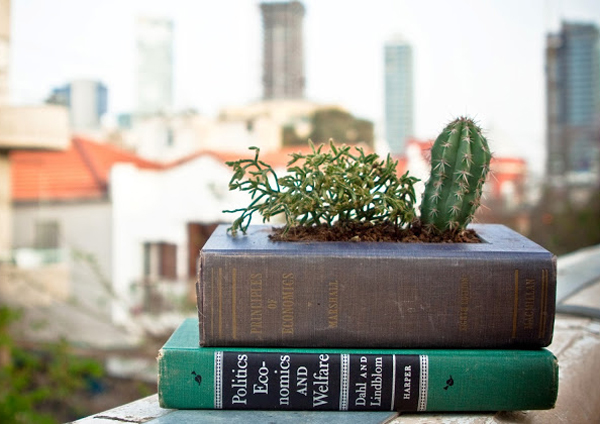 All the materials you need to make your book planter are pictured below.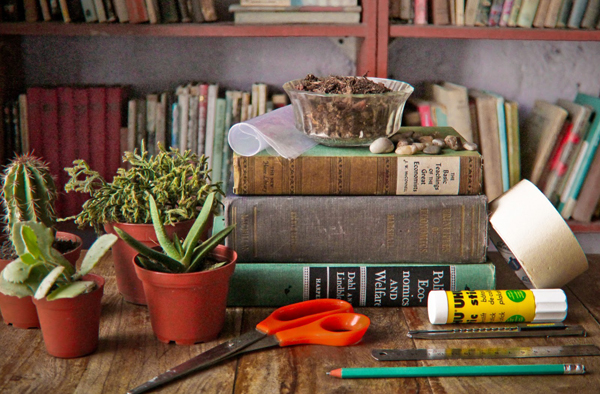 To avoid cutting through the hard cover, you can leave your book open and plant it that way. [from Hammocks and Trampolines]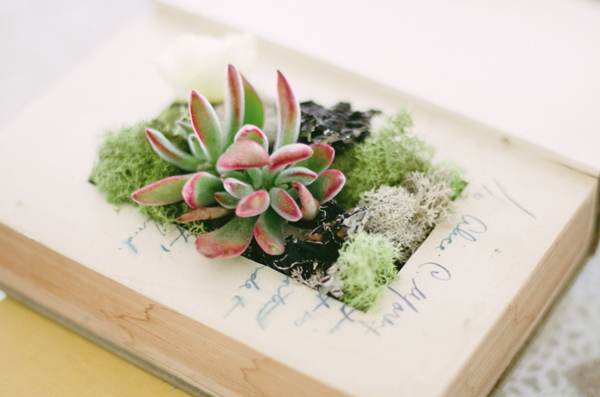 Book Art
You can easily turn a book into a piece of art for your home with just an exacto knife, glue, and sewing pins. These beautiful books serve as frames, and the pages are transformed into art. To make one, simply use your exacto knife to cut a rectangle out of each page of your book. (Make a template so that you can be sure each page is cut exactly the same.) Then, glue the pages together with a glue stick. Use your scrap pages to cut out a silhouette like the butterflies below.  Use pins to display them in your book. Finally, you've got yourself a beautiful artwork! [from Hokey Stokes]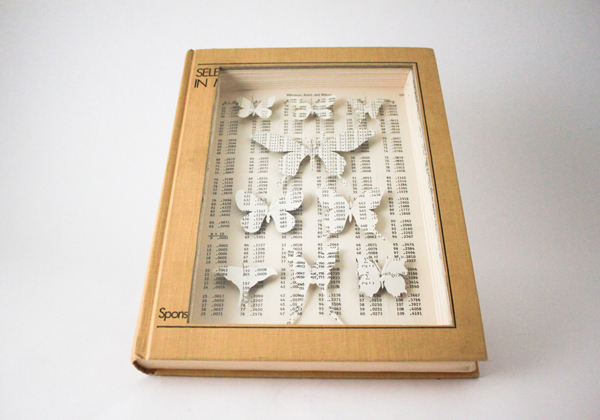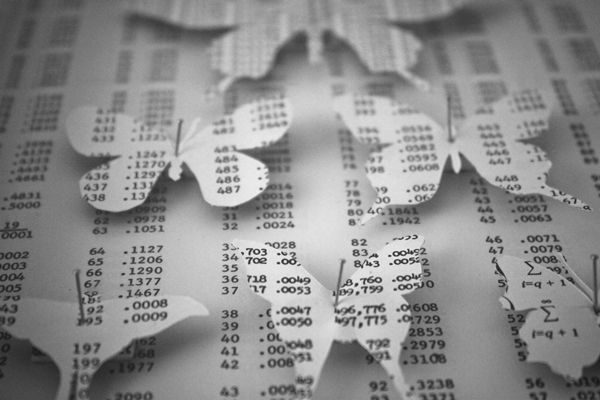 You can also use your book to display found pieces like the example below.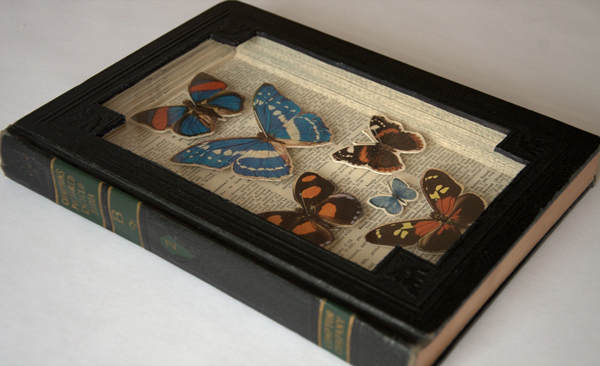 Book Charging Station
Old meets new in this clever DIY! Use a book to hide your unsightly wires and organize your nightstand or desk. Who knew your phone charger could look so good?! [DIY from Little Lovelies by Allison]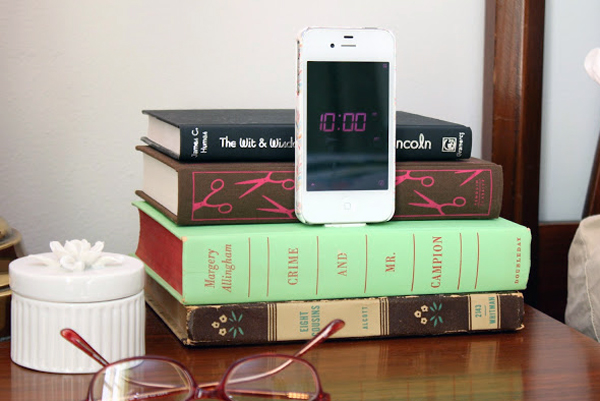 If you don't want to tackle making one, you can buy one on Etsy. [from Rich Neeley Designs]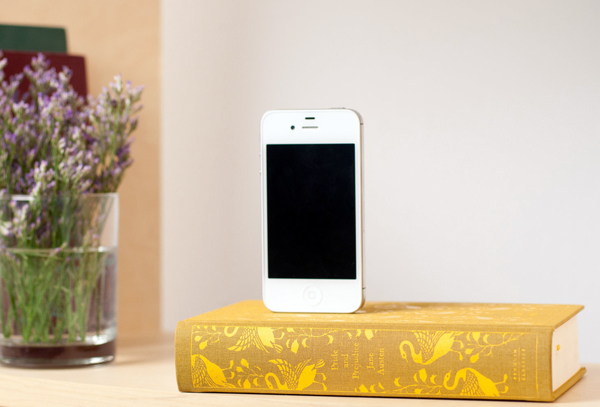 Book Shelf
Instead of buying a bookshelf, make your books into a shelf. You can use them to display other books, a vase, your clock . . . get creative!  [from The Land of Nod via Houzz]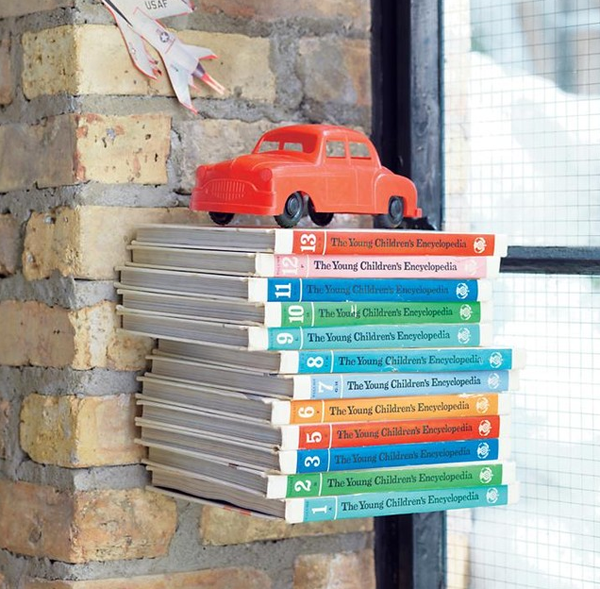 To get this look you can use shelving brackets upside down, or you can get an invisible bookshelf like this one by Umbra. [from Amazon]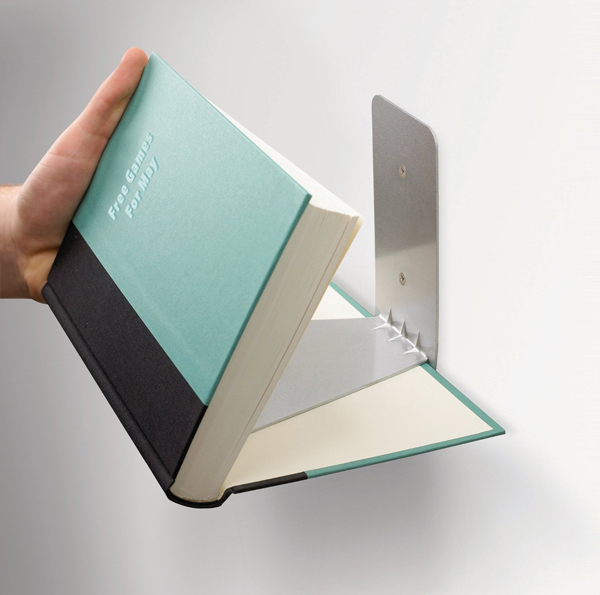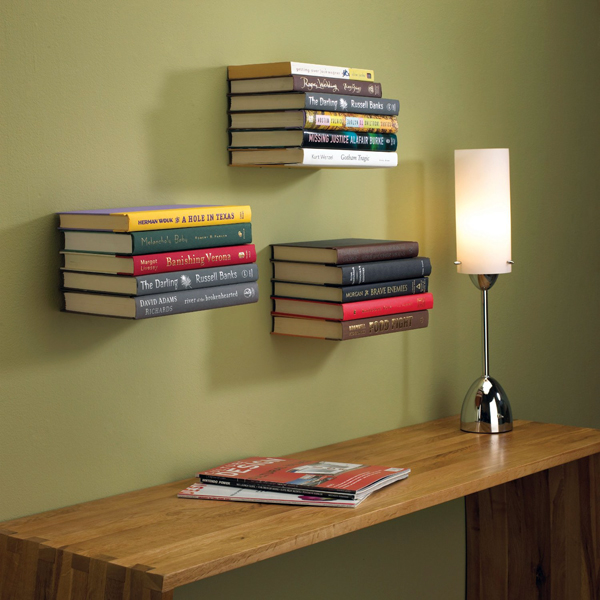 Even without using your books as a shelf, this is a great way to show off your collection. [from Aristea Rizakos Photography]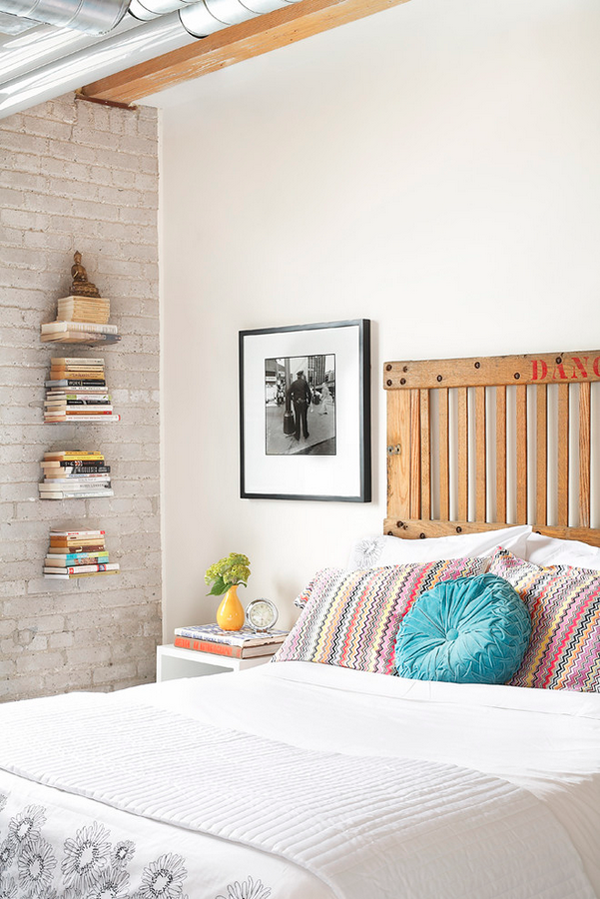 What book projects will you tackle? Share your results below!