Most modern apartments try to incorporate a touch of minimalism in their design, but it is often overwhelmed by the larger design theme. However, this exquisite apartment in St. Petersburg, Russia embraces a sleek, minimal design style in a stark and visually appealing manner. Conjured up and created by MODOM, the ultra-stylish and almost futuristic apartment is still highly practical and blends form with functionality in an effortless manner. Its most obvious and endearing trait is the use of light and dark hues in such an enchanting and amazing manner that it will leave you speechless from the moment you first enter the sophisticated space.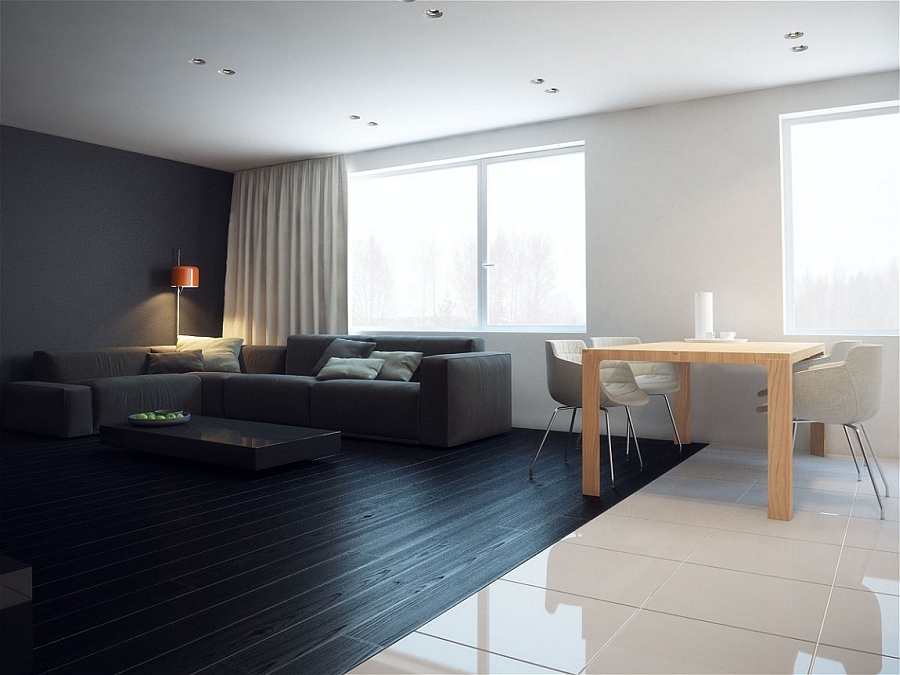 The 76-square-meter apartment features an open floor plan that houses a captivating living room in dark black, a cool dining area with a slim wooden table and an ergonomic kitchen nook in white. A floating cabinet and wall-mounted entertainment unit keep the decor to a minimum, while the plush grey couch adds to the ambiance. The only hint of color here is a smart floor lamp in orange that deftly sits in the corner. Even the coffee table seems to fit in seamlessly with the uber-stylish look as it appears to gently float above the wooden floor.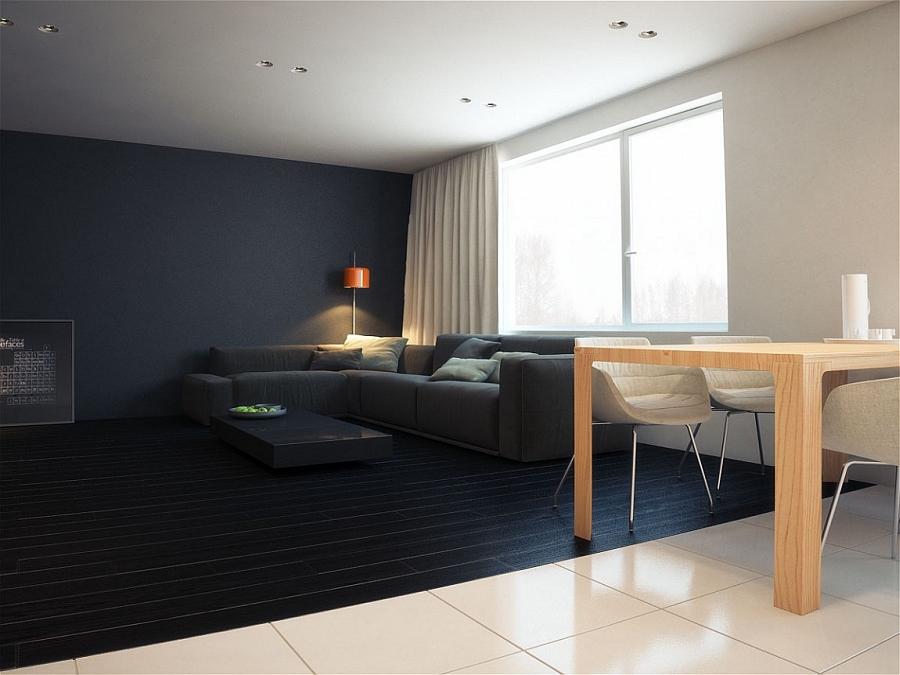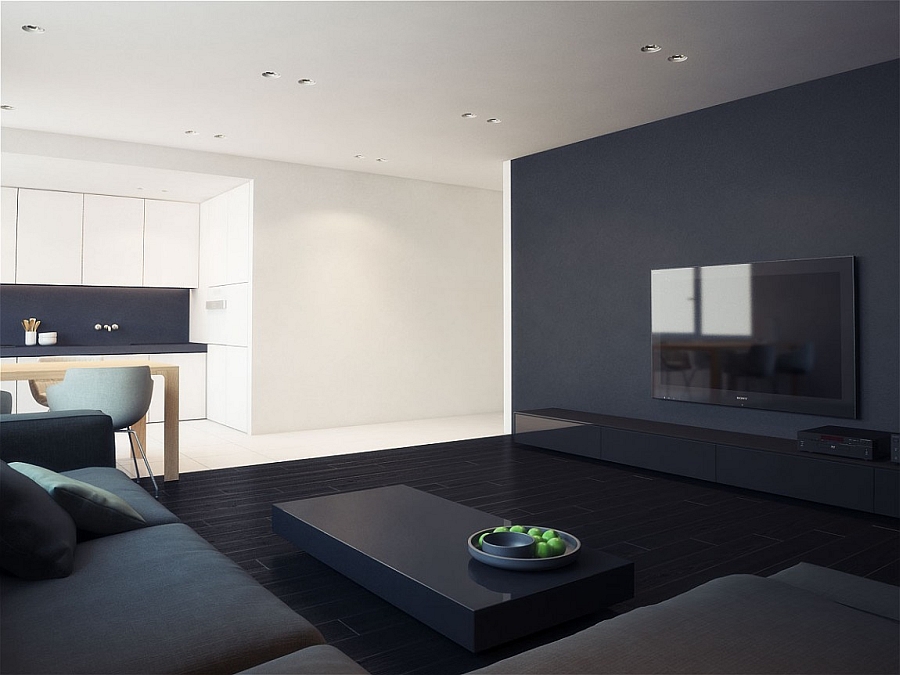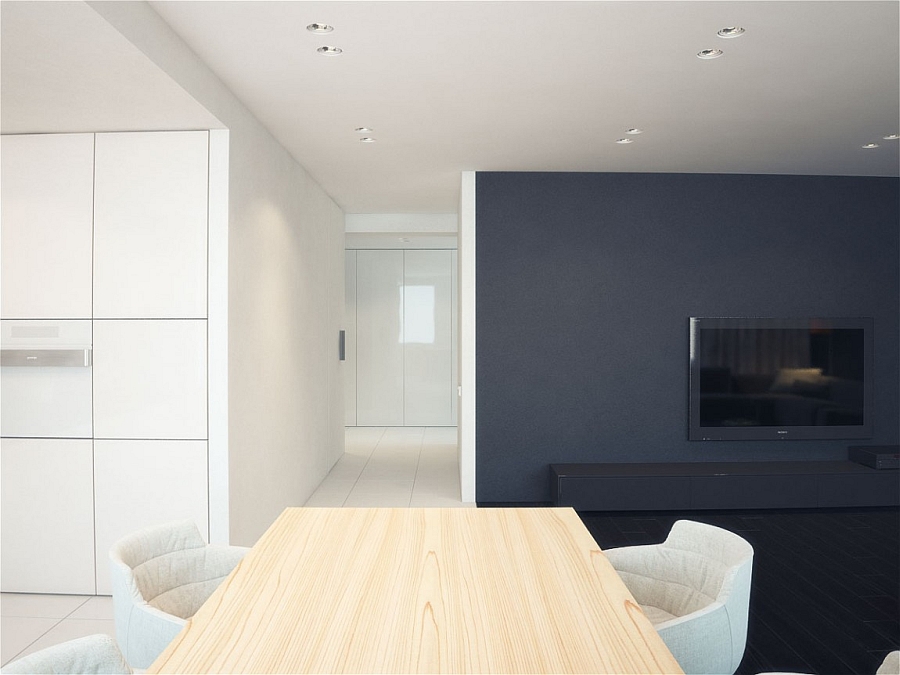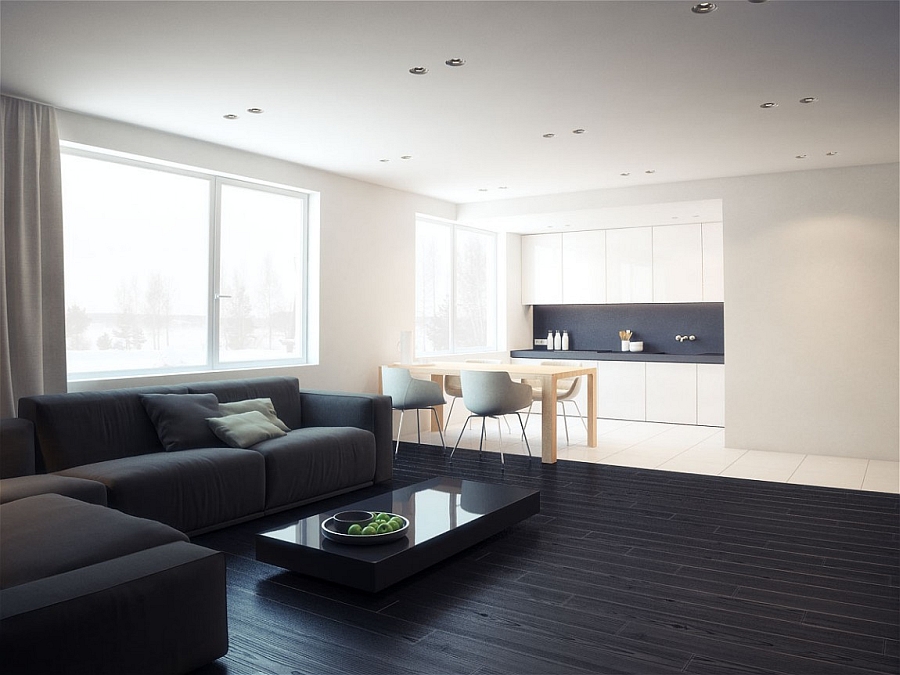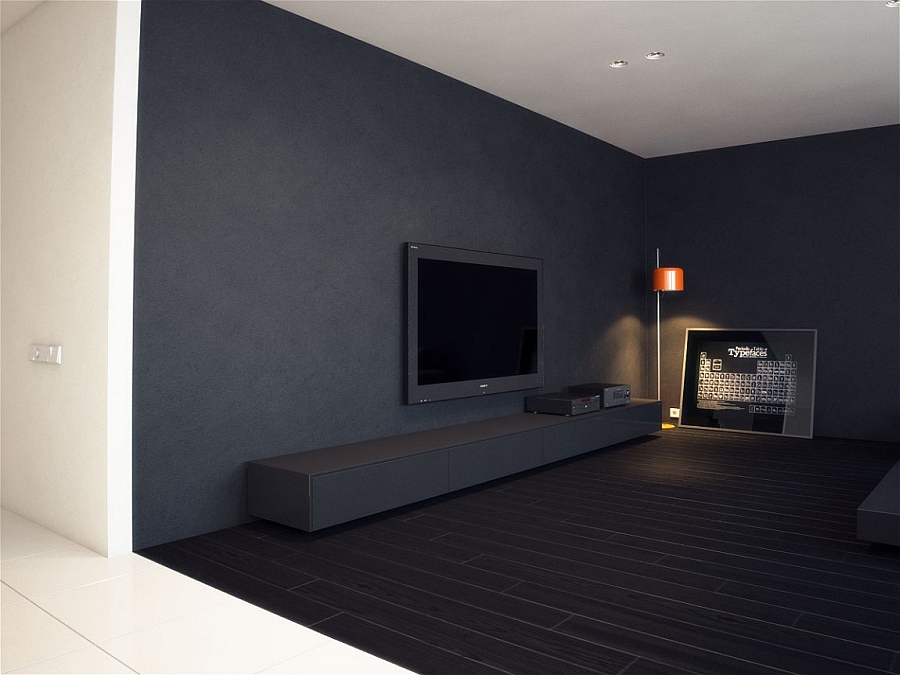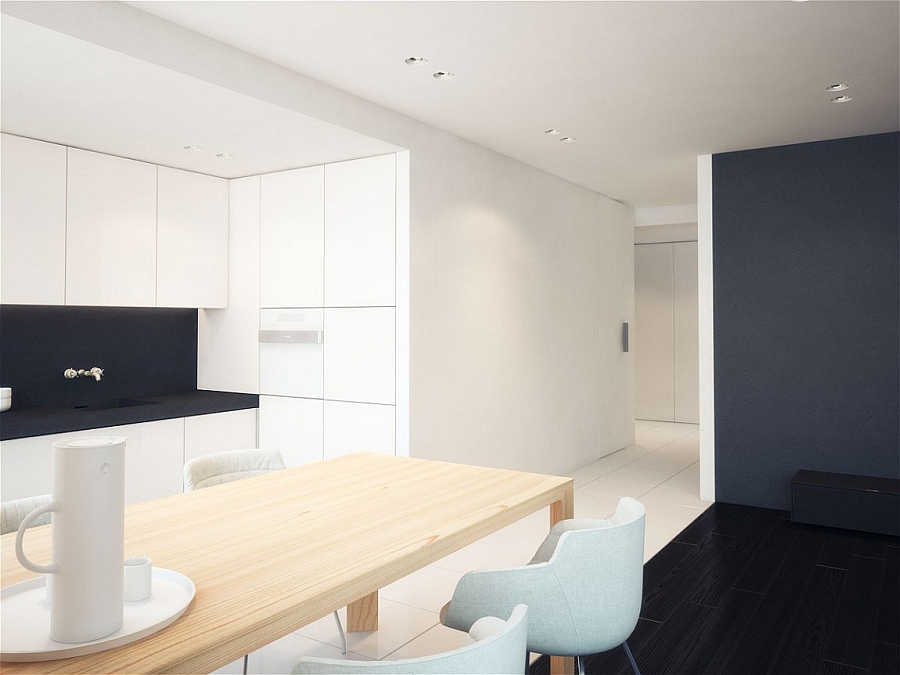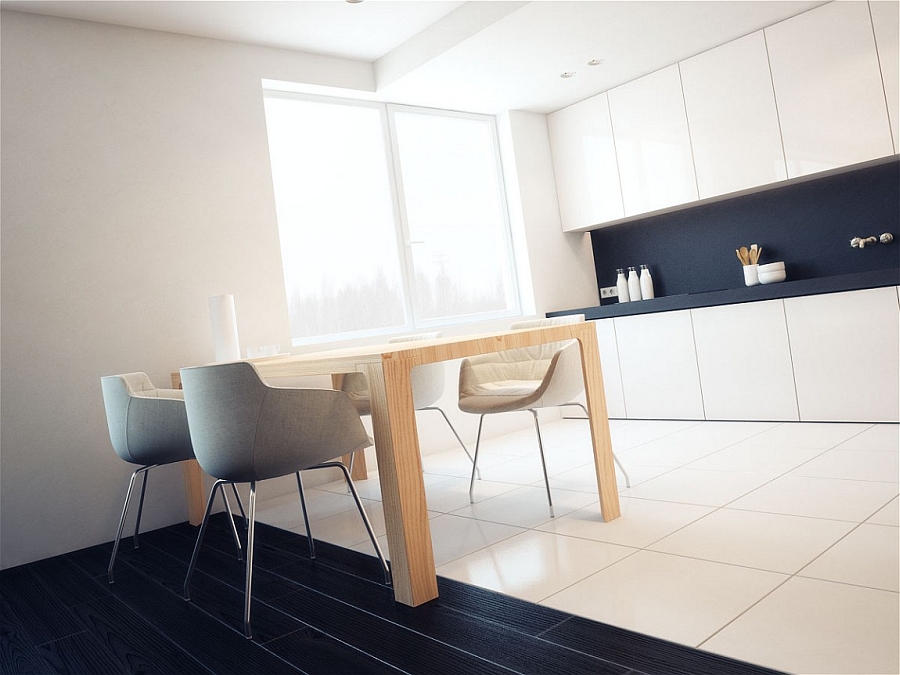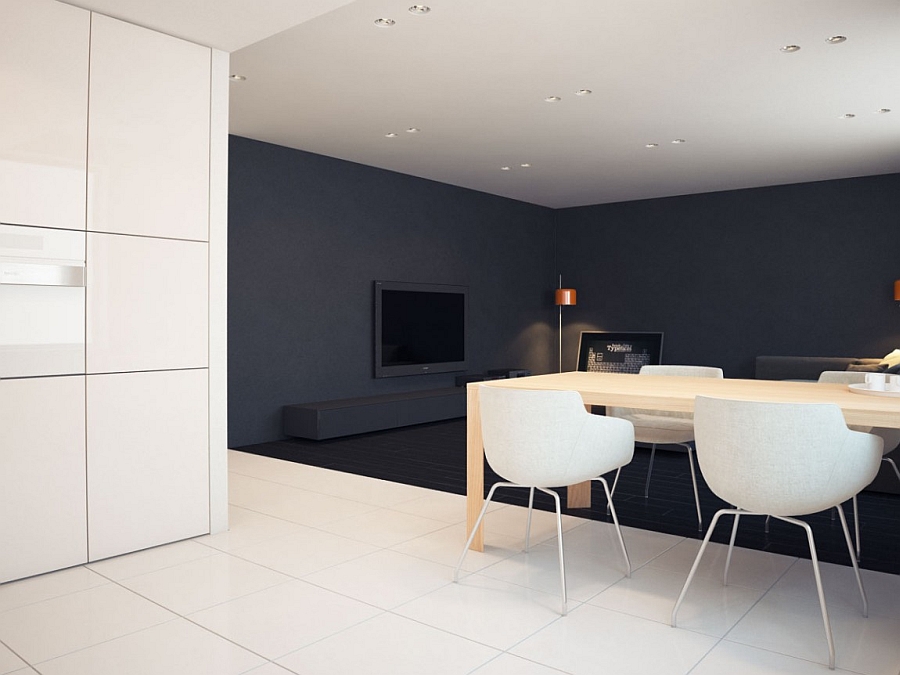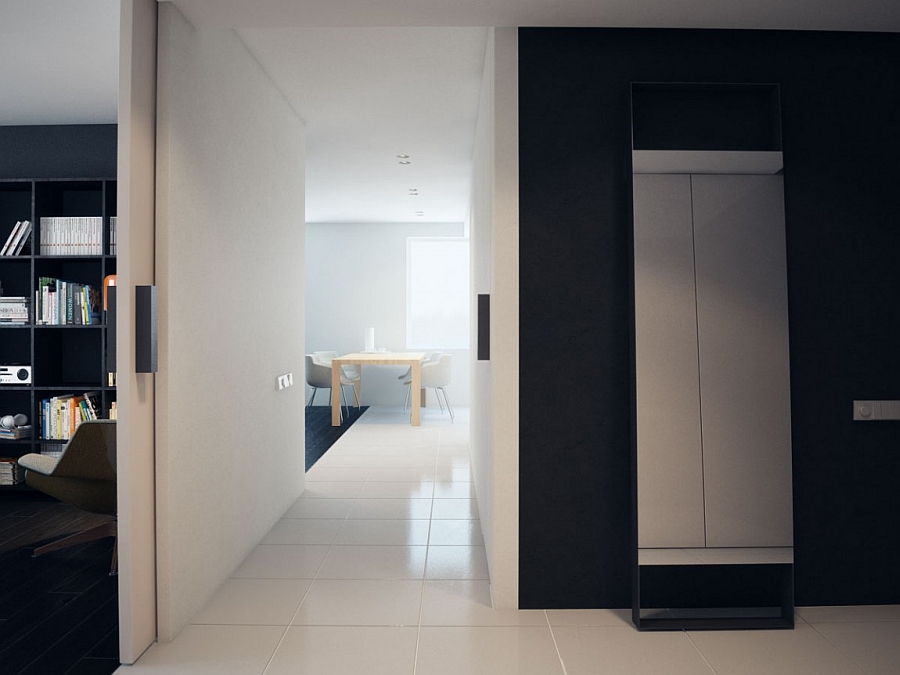 A long corridor leads to the bedroom and the bath, which seem to be clad in the same color and design scheme as the living room. A large bookshelf in black with a reading nook beside it steals the show in the minimal bedroom, while an elegant work table in white conspicuously sits in another corner of the room. Exceptional, ingenious and classy, this cultured Russian apartment is a dream crib for those who believe in the design philosophy of less is more!