There is no denying the fact that some of our lives are getting a bit too tangled up in a bundle of wires that seems to constantly surrounds us. There is the laptop, iPhone, iPad and maybe even the iPod all lined up one after another, getting charged each night for another busy day ahead. Designed by Dutch-based Spell, Stage is an amazing little desk that helps tuck away all this wiry mess with ease thanks to its stylishly concealed compartment! While it might seem like just another small, wall-mounted desk on the outside, Stage features an internal shelf with a five-plug international power strip and hidden space for all the wires.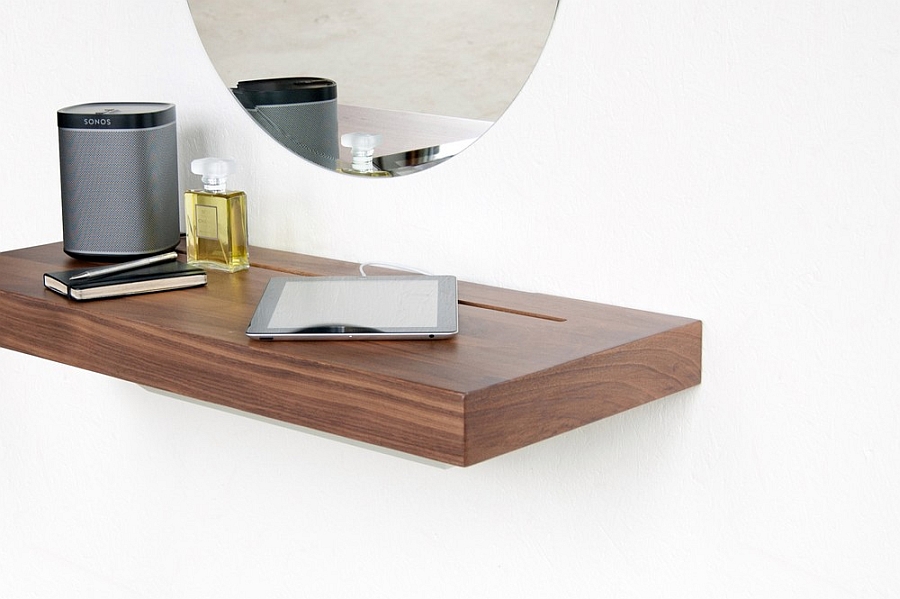 All your cool modern gadgets can draw their juice from this single source each day, and you can plug in your smartphones, tablets and even the 'smart watch', if you happen to own one of those as well. Apart from making your gadget-heavy life a lot lighter, Stage also fits in perfectly with any contemporary space, thanks to the minimal design and ergonomic form. Blending aesthetics with function, the wall-mounted interactive shelf is ideal for small studio apartments and compact homes where every square inch matters.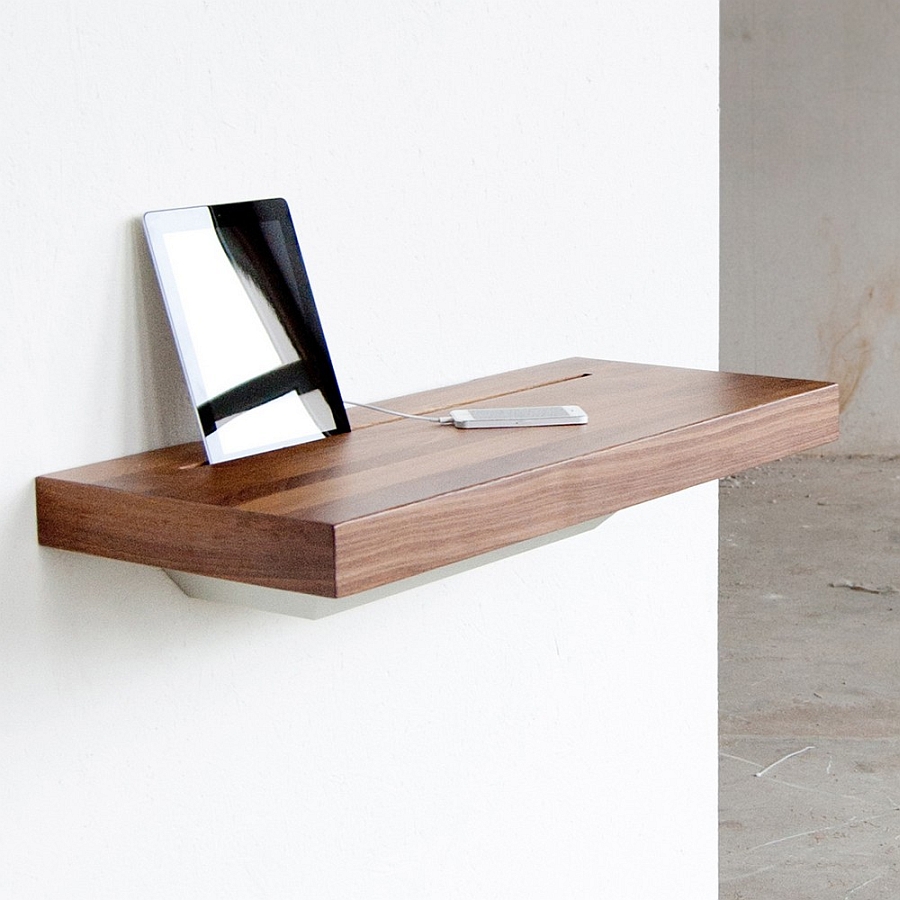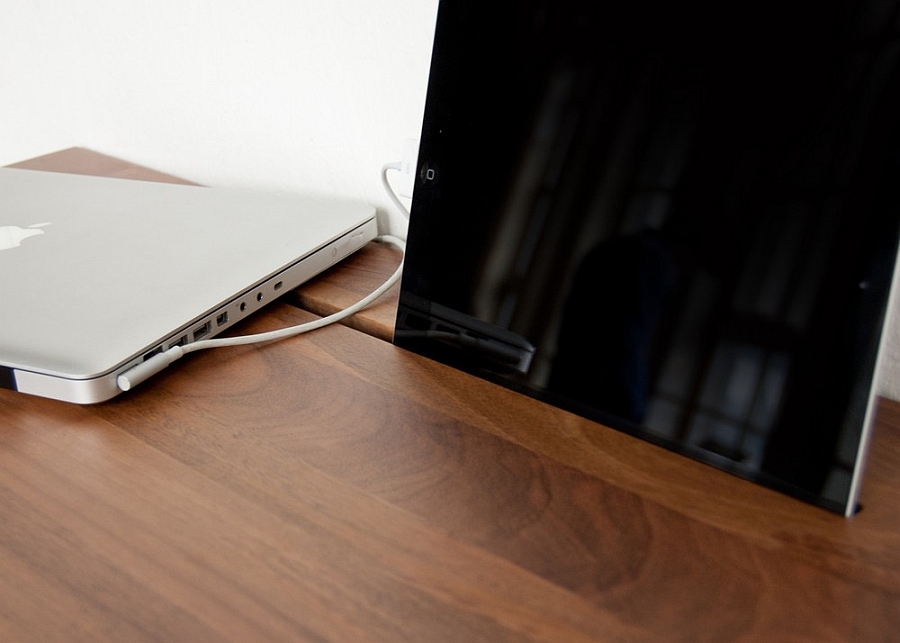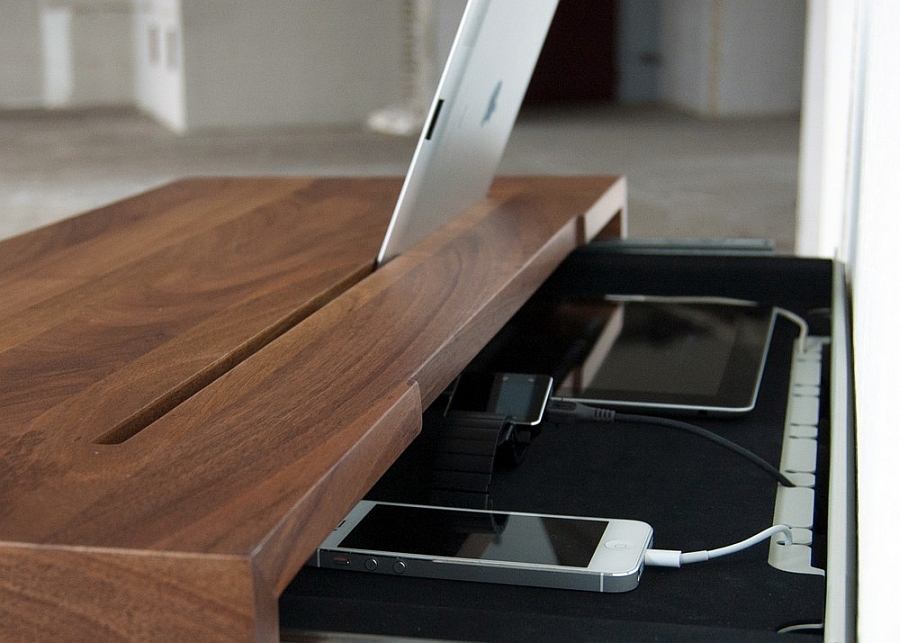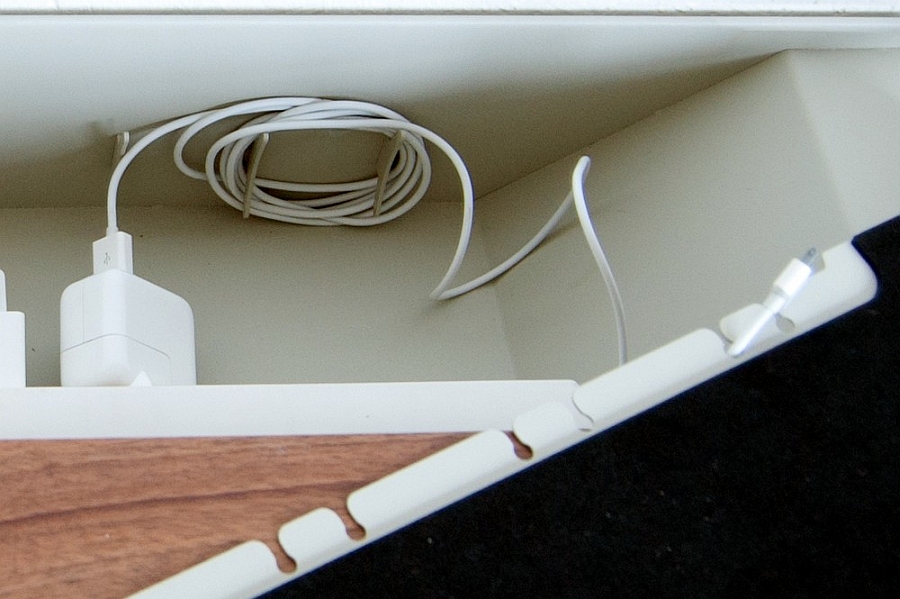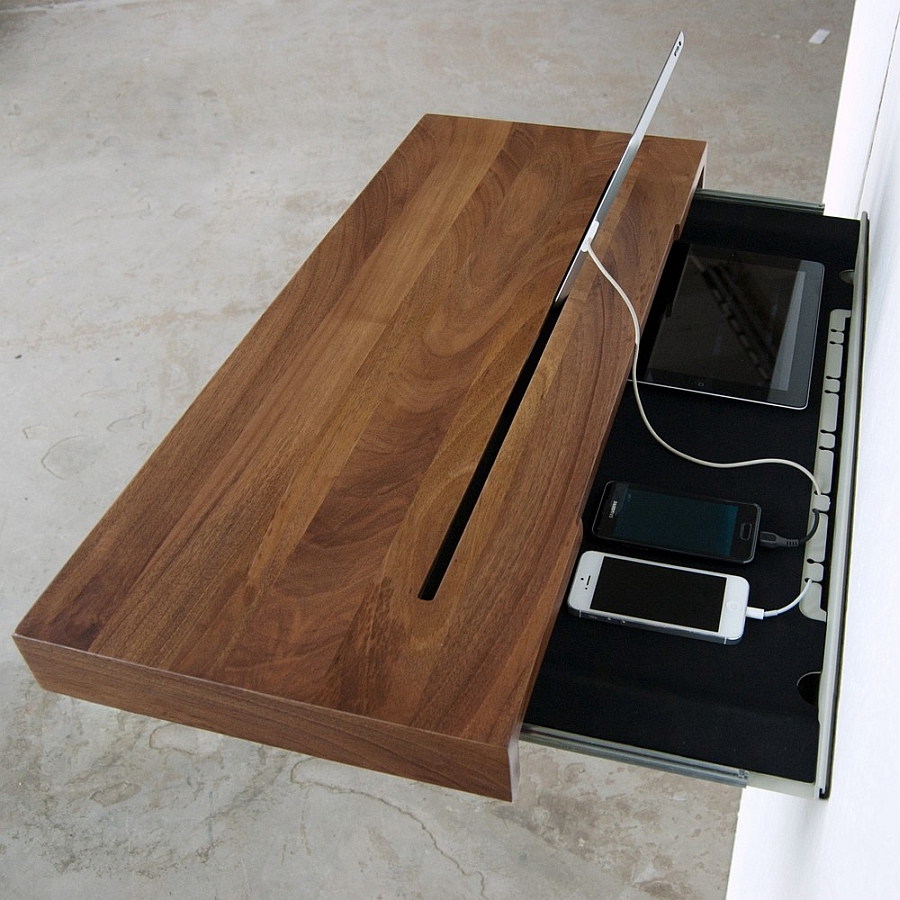 Offered in solid American walnut, oak and even custom leather designs, this contemporary shelf can be ordered in virtually any finish of your choice. Understated and practical, it is the perfect decor addition for the tech-savvy home. You can even use Stage to display a couple of cool speakers that can be hooked up to the charging smartphone or MP3 player to fill the air with your favorite tunes. And when you are not juggling all those gadgets, you can even use the shelf as a simple workstation; you know… the good ol' fashioned way, before all the wires took over!