I've developed a theory that if a piece of furniture is well designed, it will be in style forever. These are the pieces I want to buy because they will never go out of style and they won't decrease in value. For me, furniture is an important investment – I want to love it for a long, long time. The chesterfield is one sofa that I want to acquire! Call me crazy, but I even love this classic piece in a modern home with an arc lamp. It's completely timeless, and nothing says glamorous like the chesterfield! [from Maisons du Monde]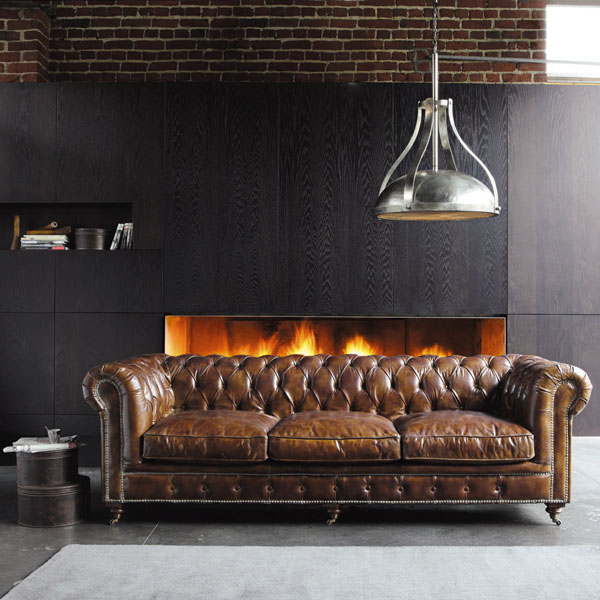 When you purchase a chesterfield, you feel like you're purchasing a piece of history. Even I, an art history major, had no idea how long this timeless classic has been around, which peaked my desire to find out. As it turns out, the chesterfield has been around much, much longer than we have. No one really knows its exact origins, but it is believed that Lord Phillip Stanhope, the 4th Earl of Chesterfield, first commissioned the tufted leather sofa in the early 1700s. The goal of the stately sofa was to create seating that allowed a gentleman to sit comfortably upright without wrinkling his garment. Lord Phillip Stanhope was an arts patron known for his trendsetting tastes, and this sofa was a trend that caught on!
The Classic Chesterfield
So what exactly defines a chesterfield sofa? The Oxford dictionary defines chesterfield as, "A sofa with padded arms and a back of the same height and curved outward at the top." The dictionary is exactly right; the entire back of the chesterfield is one height and curls backwards, which you can see in the arms. The back and sides too are characterized by the intricate and excessive tufting which gives it that regal look. Though now you can get the chesterfield in nearly any fabric, the classic version was leather. [from Archi Expo]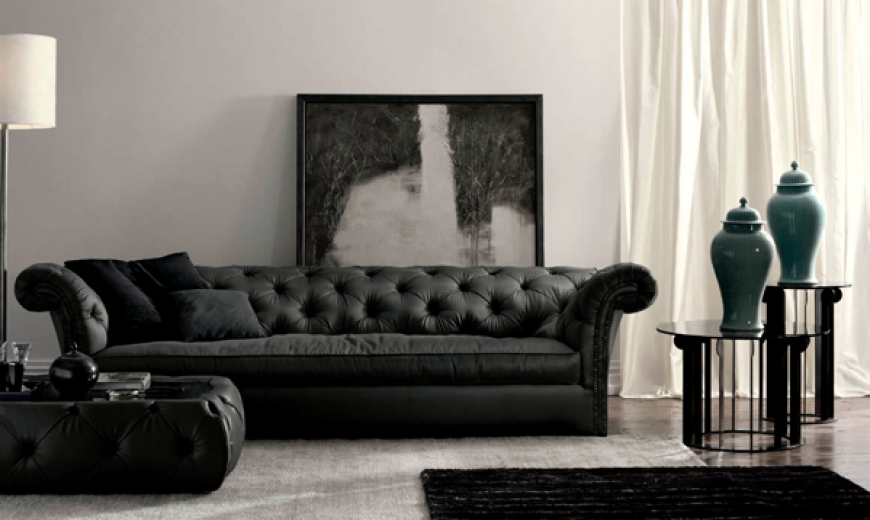 While other fabrics might be more economical, in the long run leather is often a smart choice. The great thing about leather is that it is easy to clean and it wears well. It is one material that looks better with age, so if you stick with the classic leather style, it might pay off in the long run. Just make sure you moisturize the leather regularly. [from Lonny]
Often when you think about the chesterfield sofa, you imagine a man cave, a smoking room, or perhaps a mahogany library. Though the sofa did originate specifically for men, today those curvy couches can match the most feminine of decors. So don't let the chesterfield's manly origins keep you from enjoying the sofa even if your décor is feminine. You know how classic pieces in your wardrobe go with everything? The same goes for your interior. This classic sofa works just about anywhere. [from Lonny, Francis Dzikowski Photography]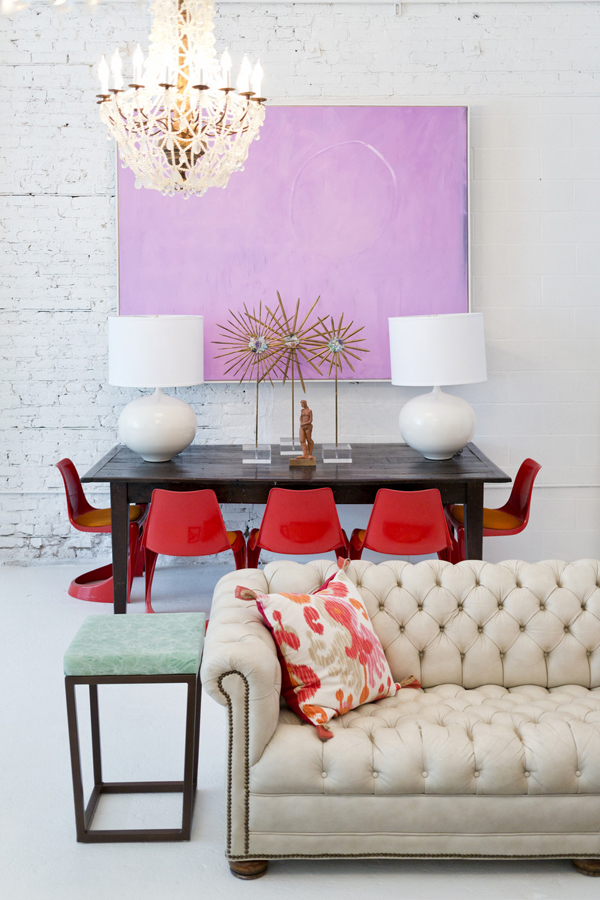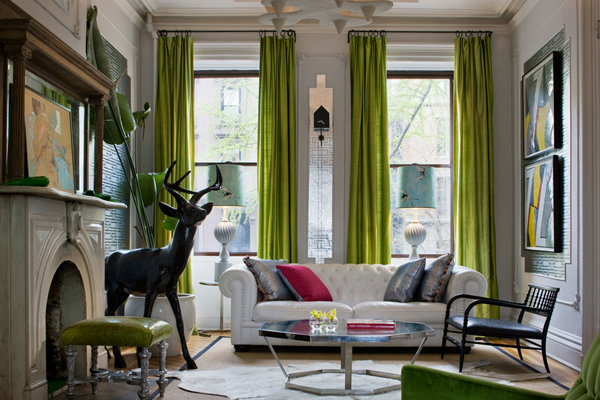 If your living room needs a focal point, a colored chesterfield can really make the room pop! Consider a bold color like red, yellow, green, or blue, which are popular in this classic style. [from Archi Expo]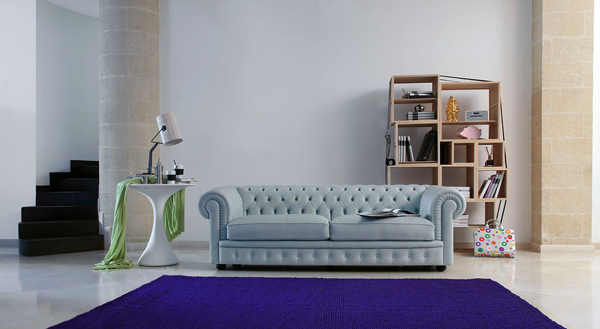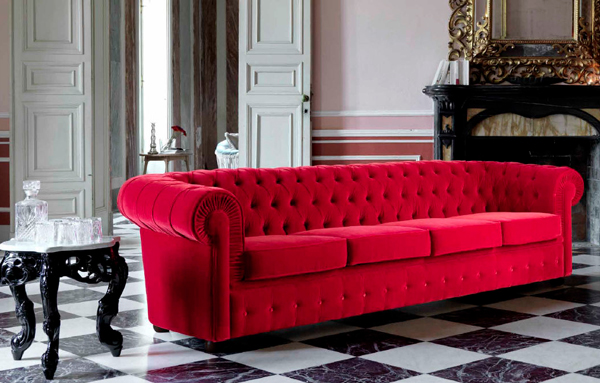 If you have a rustic or industrial interior, the worn leather of a vintage chesterfield is a classic choice for such a space. [from Anthropologie]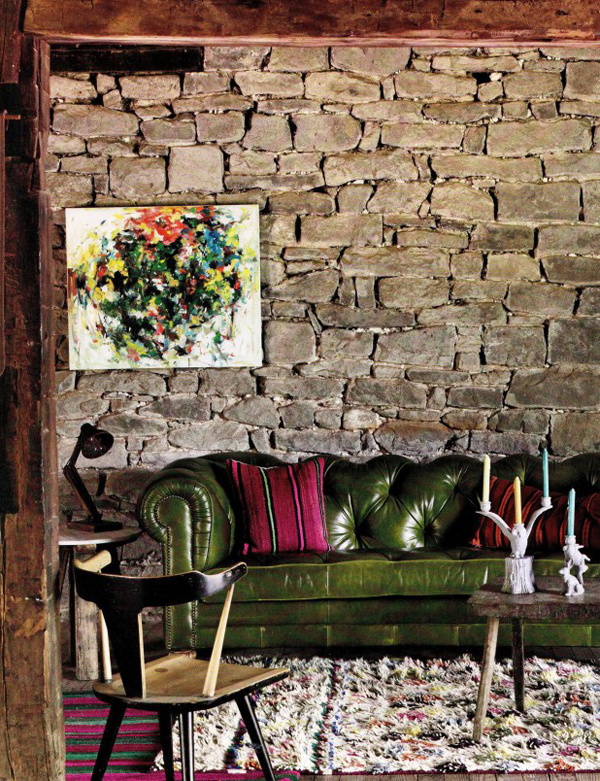 For a large space, consider a sectional in the chesterfield style. [from Lisa Petrole Photography]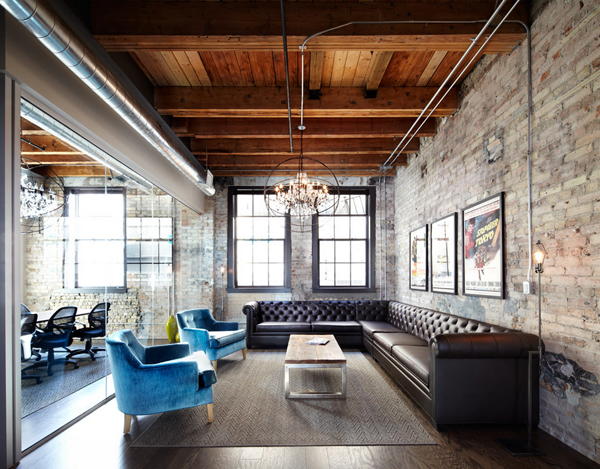 The Modern Chesterfield
If you just love those clean lines, don't worry — several designers have reinvented the chesterfield with a modern twist. The modern version of this classic still exudes the same over-indulgent luxurious feel of the original.
Below, these sofas have the trademark tufting but with a square back for a more modern style. [from James Klotz Photography]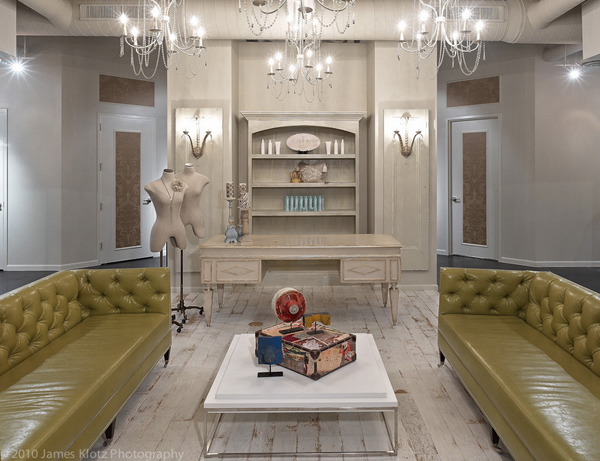 This sofa was designed by by Manzoni & Tapinassi. It features the luxurious tufting all over. The sofa is perfect for an elegant and modern interior. [from Design Best]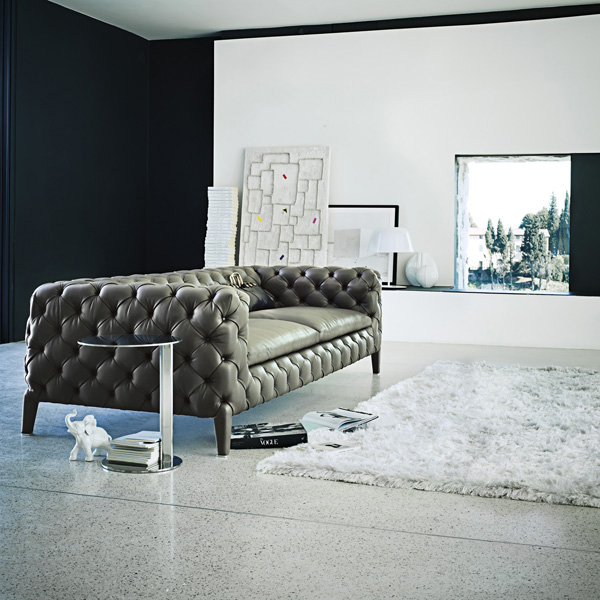 The Chester Moon sofa by Paole Navone is another modern take on the chesterfield with excessively luxurious upholstery work. [from Archi Expo]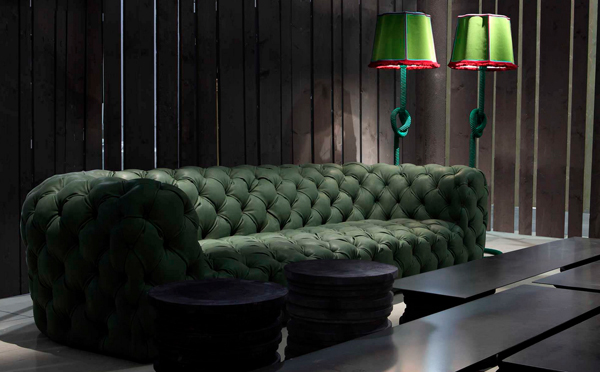 Whether you choose the classic or the modern chesterfield, the show-stopping sofa will make your interior feel grand! It has been in style since the 1700s! I am willing to bet it is not going out anytime soon.
What do you think of the chesterfield? Share your thoughts below.