Barbecues and picnics are things that make summertime enjoyable. Spending time outdoors in the warm environment is an annual treat that many of us would love to extend. While it is impossible to postpone sunset, we can, however, bring some fun-filled attitudes indoors.
Patio furniture pieces that revolve around the wicker theme are excellent additions to the bedroom and living room. These selections will remind you of perfect days under the sun. Even though wicker furniture is best known for its use on patios and porches, and for furnishing your outdoor spaces, wicker desks, beds and dining tables can fit into cozy cottage-like indoor designs as well!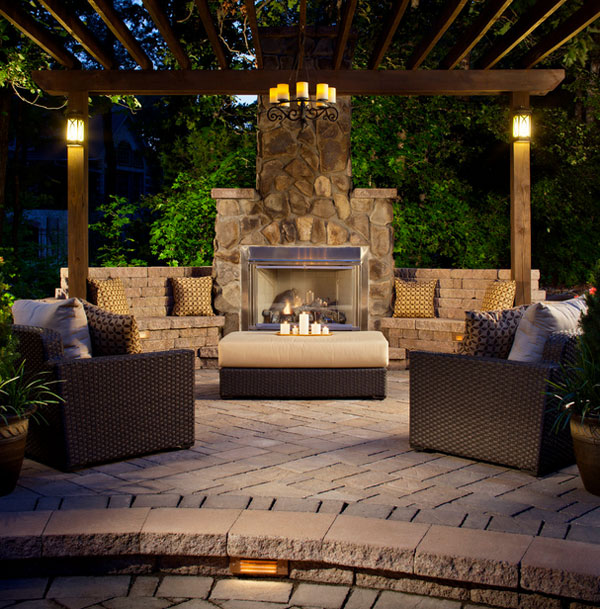 by Overstream Inc
If you are looking for a beautiful new design for your indoor living space, turn to wicker furniture for a light and airy summer beach cottage feel.
A New Look At Outdoor Furniture
Before we explore the many options of wicker furniture for interiors, lets first look at some new and impeccably designed creations for your backyard. I don't know about you, but I can't imagine choosing anything other than wicker armchairs for my sunroom. When I sink myself into one of these woven chairs, it feels as if the chair molds itself to accommodate the curvature of my back and bum! Curling up with a good book in these chairs never seemed so perfect.
by Frederick + Frederick Architecture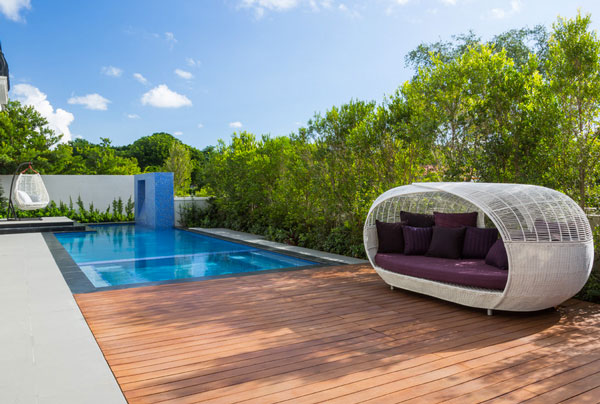 by Touzet Studio
The white wicker pod (above) is by far my favorite poolside furniture. Its unique cylinder shape paired with seductive purple cushions makes it the centerpiece of the patio deck. Don't you think lounging in this half-canopy, half-cabana space will be more pleasurable than soaking in the Jaccuzi with a glass of champagne?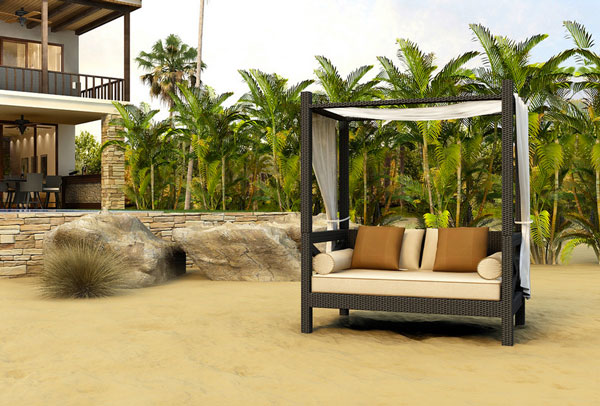 by Patio Productions
If you have ever been to Bali, you will know how much of a crime it is not to doze off into a state of sweet slumber under the powdery blue sky. Unlike the workaholics here in America, people who live on tropical islands aim to maximize their indulgences in every way possible. While it is hard to compete with their lifestyle, you can still enjoy a relaxing afternoon in a pop-up canopy like the one above. If you want some privacy, simply drape the sheer curtains over the sides to appreciate a moment of tranquility.
Your Living Room Never Looked So Good!
Now we're getting to the good part! Wicker sofas and love-seats are just as comfortable as they are stylish. If you are looking for accents to brighten your home, consider rearranging your decor to include wonderful wicker selections such as the ones below.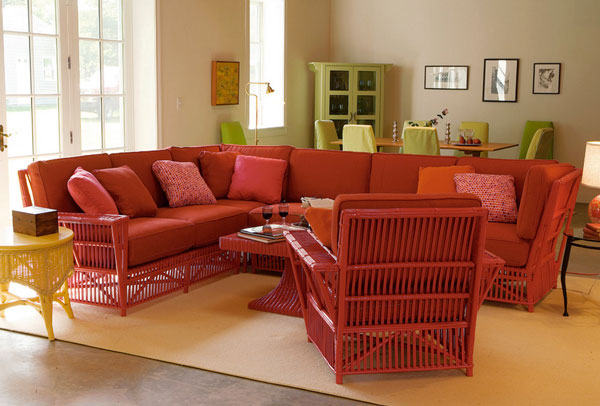 by Main Cottage
It's hard to turn my eyes away from a furniture set that's as vibrant as the one above. The red color works well with the neutral, warm undertones of the living room.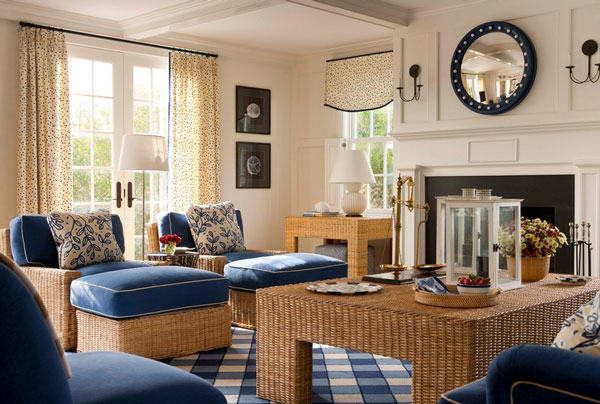 by Pinemar Inc.
If you enjoy nautical designs, the wicker furniture set above is a great selection for you. The navy blue color of the lounge chairs offers the perfect contrast to the natural appearance of the coffee table and footrests.
Antique-Like Appearances
Many of us are so eager to experiment with contemporary styles that we have completely neglected the beauty of traditional accents. Sometimes it's refreshing to go off tangent and try something new. If your daring side is calling for change, try on some heirloom pieces for show.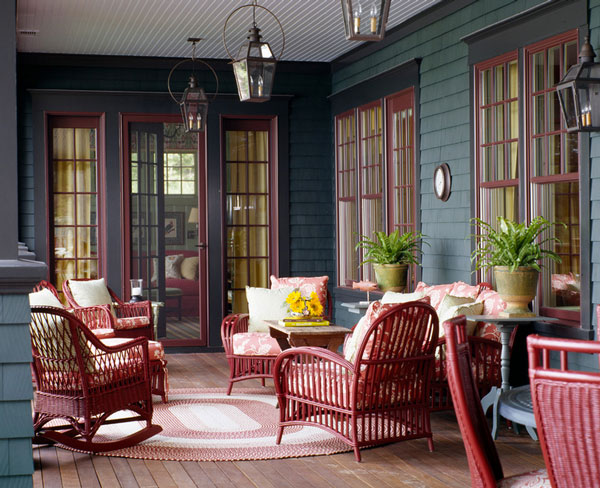 by Wells & Fox Architectural Interiors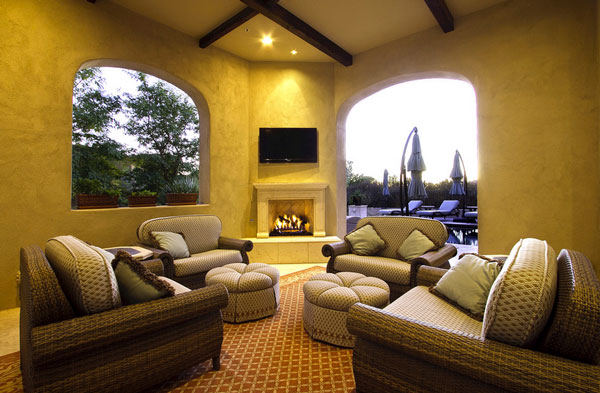 by Ernesto Garcia Interior Design
by Frederick + Frederick Designs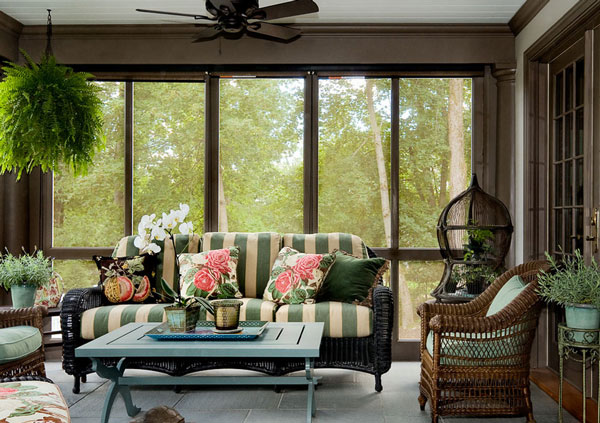 by Crisp Architects
How about a bit of emerald green for your interiors? The wicker chairs and sofa (above) are standout pieces for homes with a romantic character. To really complement the beauty of this set, arrange a setting where ferns and flowers envelop the room in a lightly scented aroma.
Wicker Bedroom
Original, creative, and attractive, wicker bed frames and headboards are examples of how you can play around with simple designs to introduce some style twists. Who needs a weekend getaway when your home is even more enjoyable than a beach-front villa!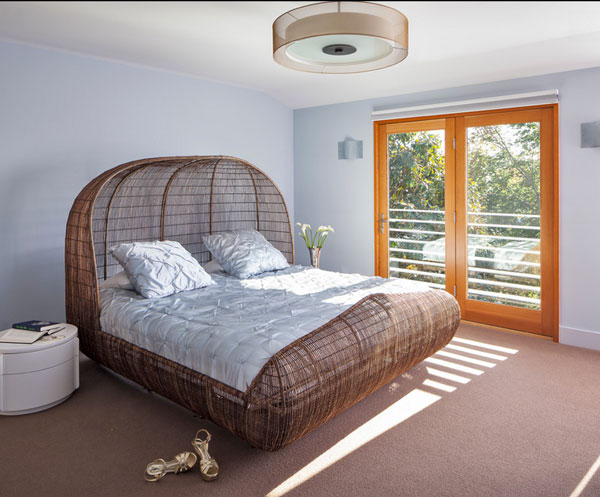 by Jody Brettkelly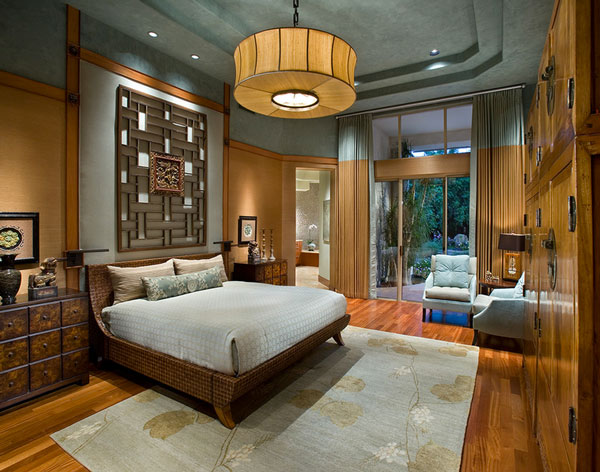 by Imi Designs
Signature Pieces for the Living Room
Every living room needs to have something that makes it stand out, and wicker furniture pieces can do that for you. While colors and patterns are commonly used to give the room life, having a mix of textures can accomplish the same goal.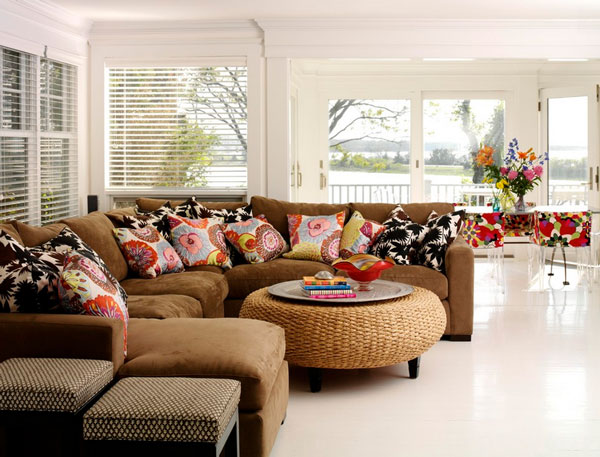 by Tara Seawright
An adorable round wicker coffee table can curate an artistic environment, blending functionality and creativity.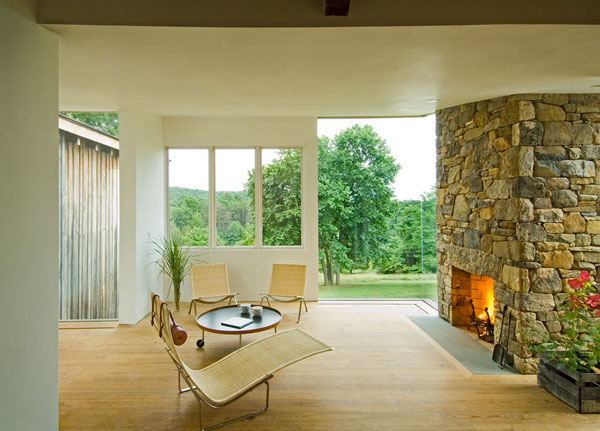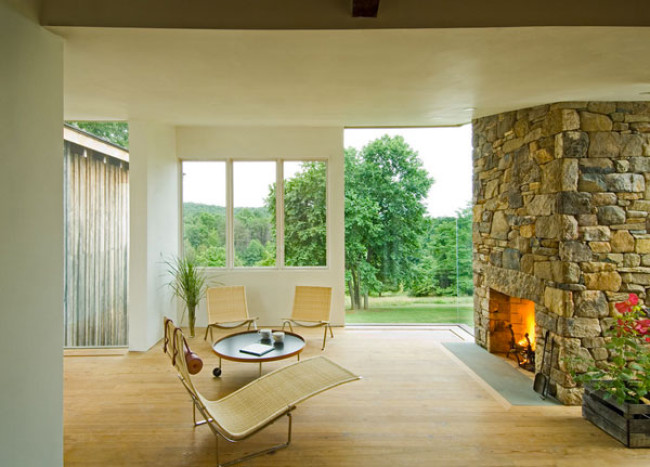 by Meditch Murphey Architect
A good wicker lounge chair will not only help you relax, but will also remind you to enjoy what is before your eyes and live life on a slower beat.