Elegant and compelling, Italian design is globally renowned for its innovative craftsmanship coupled with a hint of chic, trendy ingenuity. Located in the picturesque town of Tollegno in Italy, this stunning private residence sweeps you off your feet with its architectural brilliance and cool modern hues. Cloaked in concrete, wood and glass, the façade of the home showcases wonderful textural contrast that accentuates the clean and well-defined lines of its contemporary silhouette.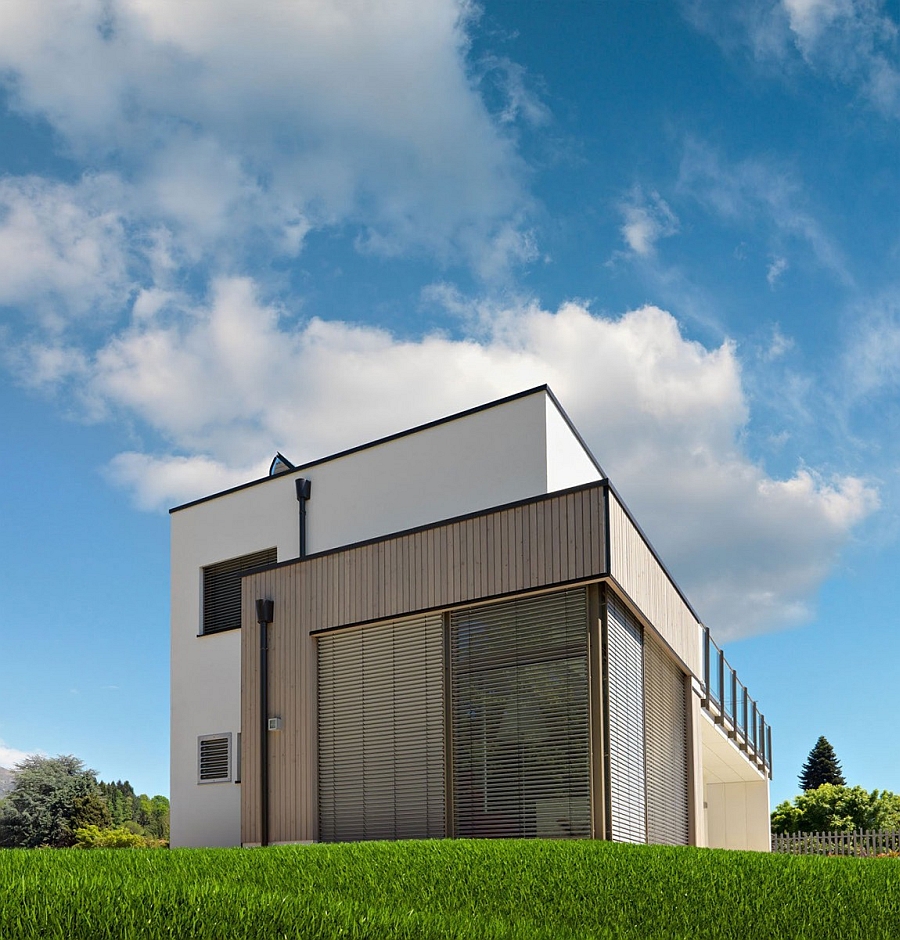 Continuing this gorgeous blend of sleek minimalism and a warm, inviting appeal is the interior featuring pristine white walls and cool neutral shades along with rich wooden surfaces. A lovely living space, an ultra-modern kitchen with a fabulous twin-level wooden island and serving area that is topped off by a sparkling stainless steel countertop, and a generous dining area occupy the lower level of the residence.
The top floor houses a serene bedroom in grey and a compact bathroom with space-saving decor. Optimizing the available space is a smart storage unit underneath the charming staircase that disappears into the backdrop when fully closed.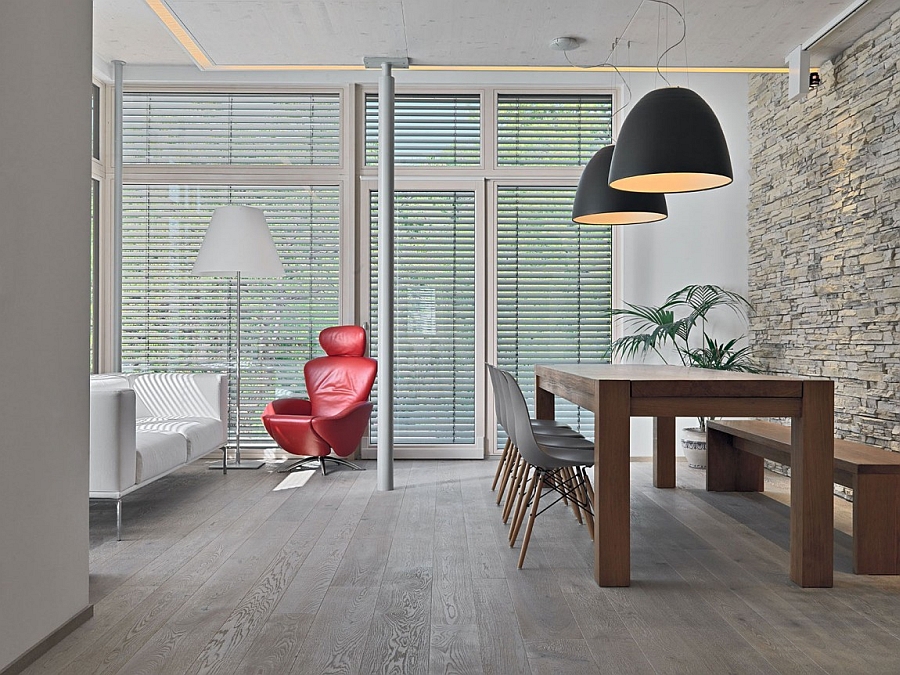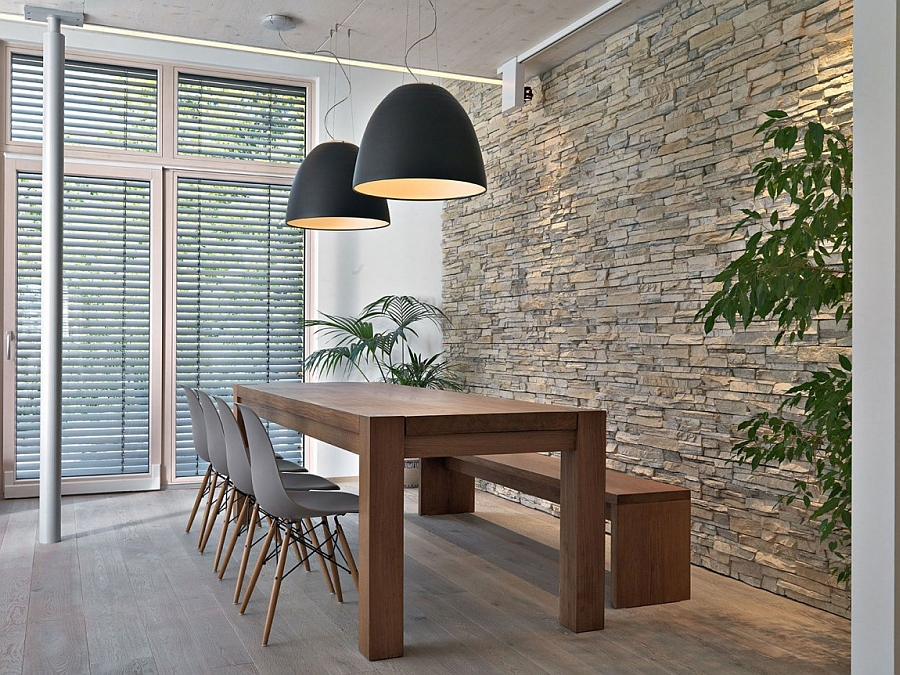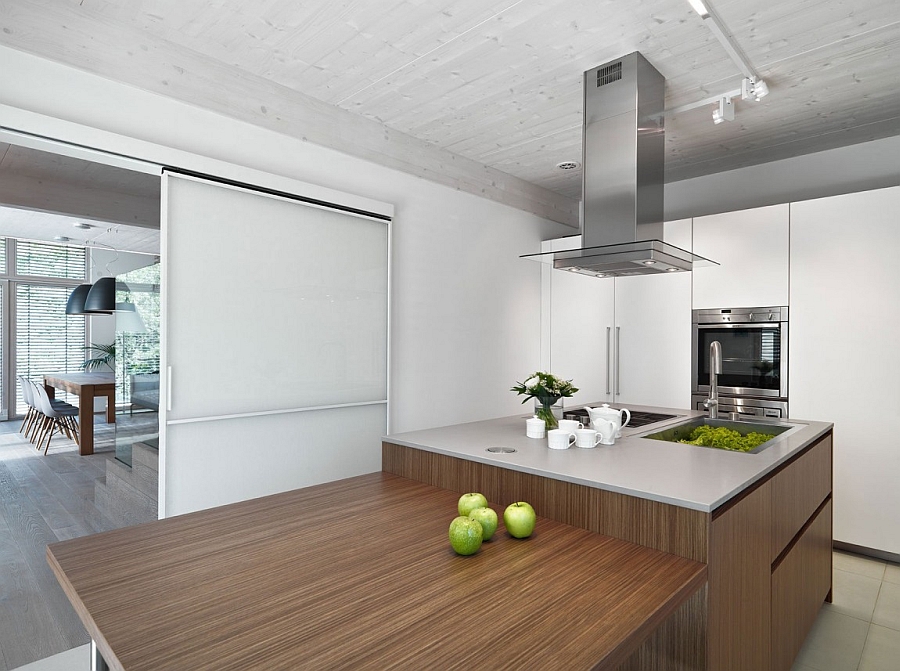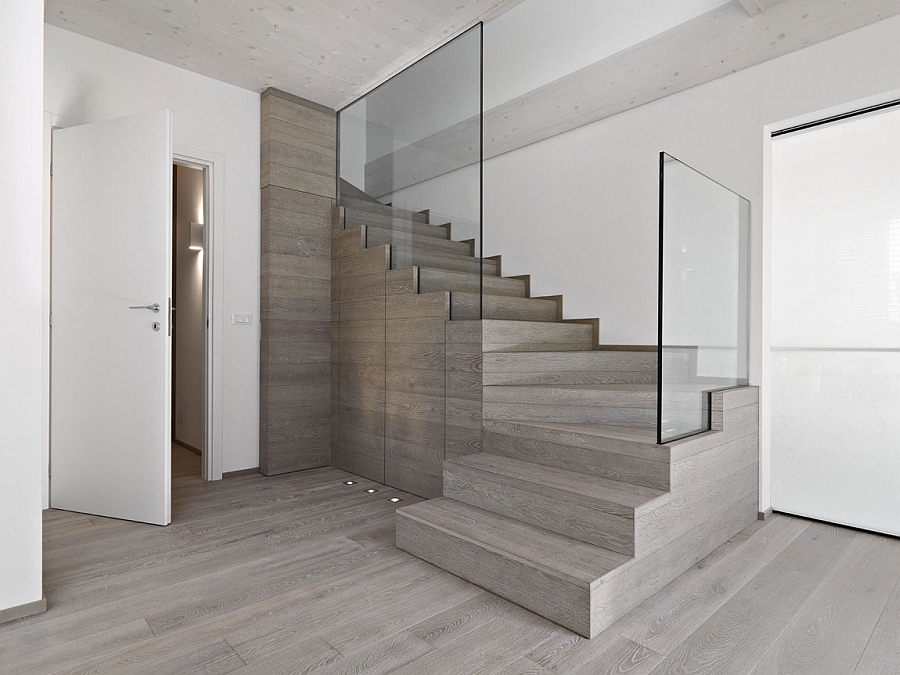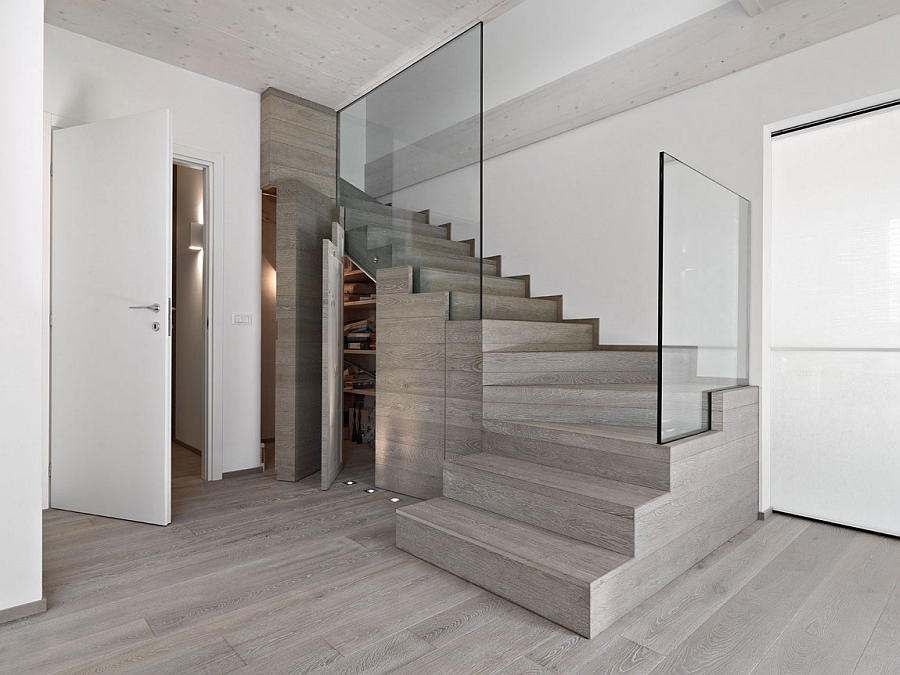 Designed by by Gian Luca Bazzan, the entire home epitomizes an understated minimal approach, as accent hues are kept to a bare minimum. Large black pendants above the dining area, a plush red chair in the living room, and a few potted plants and shrubs placed in various rooms add some much needed color to this classy residence in Tollegno. Urbane and appealing, it promises a tranquil abode surrounded by a scenic landscape…