No one is ruling out the option of having color in the house, but have you ever wondered what your home would look like if it were monochromatic? The fun part of home renovation is running off to Home Depot to pick up a stack of color sample strips and figuring out what hue best fits each room. That process gives us a rush of excitement, a feeling that can't be beat. While the process can be enjoyable, you must have encountered some stress along the way, which then led to a messy situation – and you ended up without a favorite color in mind. Just say no. Say no to everything. No to color strips. Actually, no to color!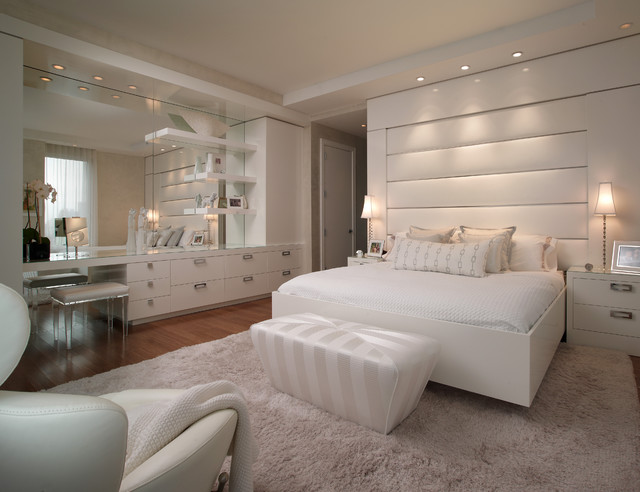 by Pepe Calderin Design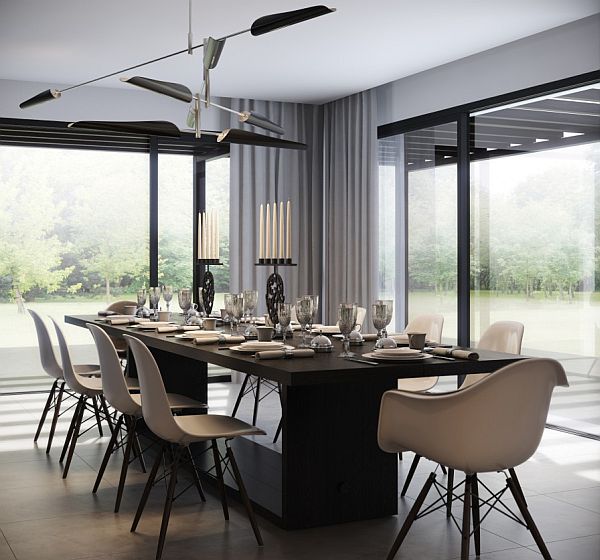 If you are thinking "How am I going to pull this off?", here are some gorgeous homes that simmer on the mono side of the color wheel, while exploding with sophistication. You'd be surprised how stylish and modern these homes can be. Creativity does not always live outside the box–sometimes it can be disguised as something simple and effortless.
Monochromatic Color Schemes Are Fabulous
If you are anything like me, then you must be a sucker for the distinctive and the bold. The idea of stripping everything down to its core, nothing but black and white, might give you a mental twitch – if you're lucky you might be allowed one color addition, but keep it small. Black and white affairs, when done right, will enhance your already well-cultured style. Don't you think the designers of the homes below did can excellent job in arranging a setting that just boasts classy luxury?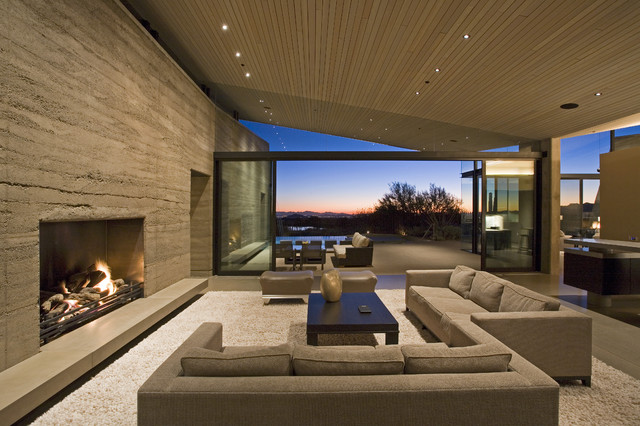 by Kendle Design Collaborative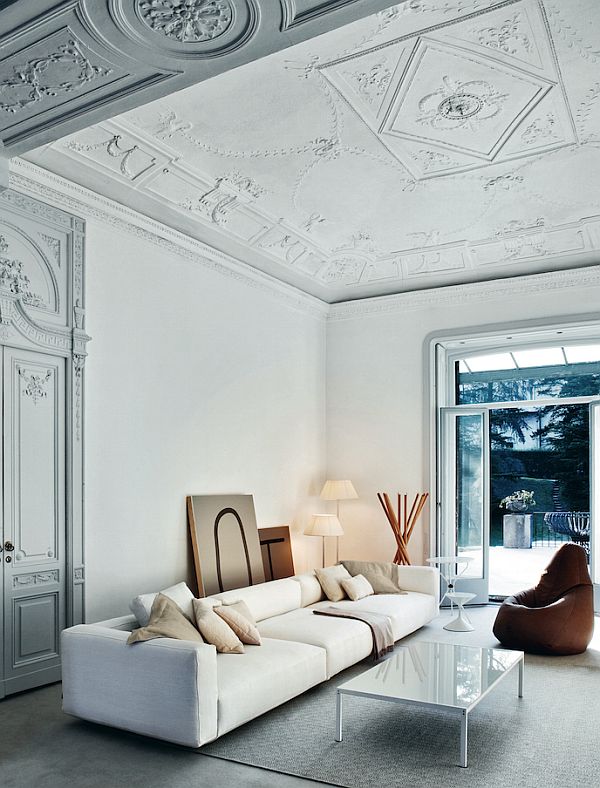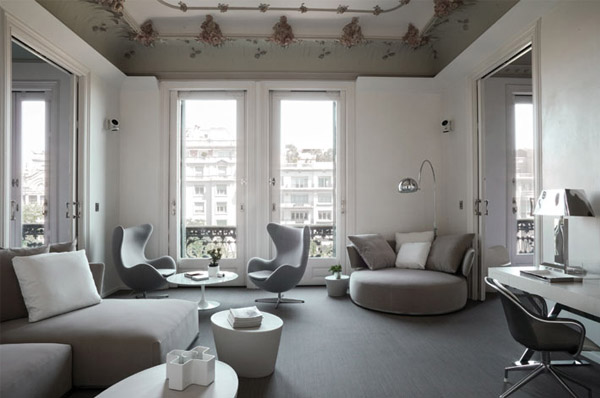 Warm Colors Count As Monochromatic Too
Sticking to one color can pass as staying true to the monochromatic theme. If black and white is not your thing, pick a color and stay within its hue category. Usually when you decide on a single color, the overall atmosphere will gravitate towards a specific direction, such as a warmer distinction or a colder one. The living room (and bathroom) below is one that welcomes a warmer blend of emotions.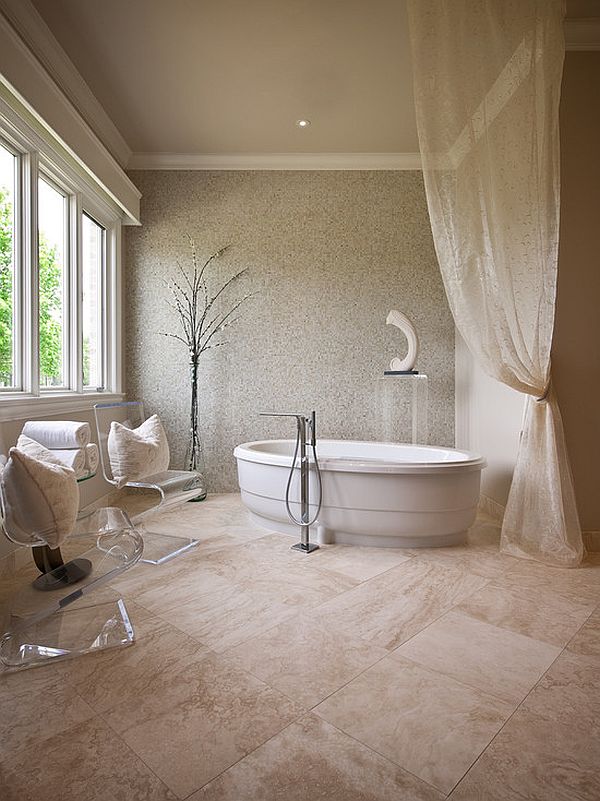 by Laura Burton Interiors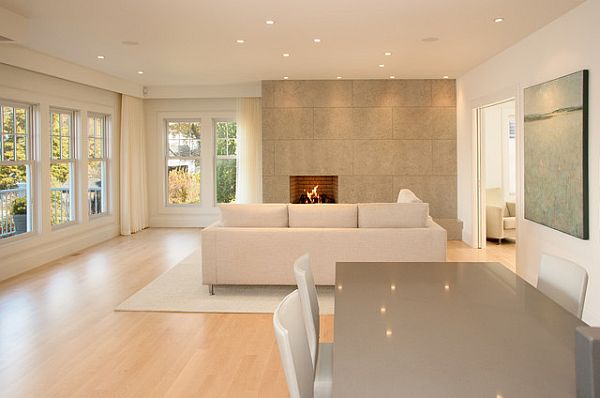 Define a Crisp Workspace
Working or studying at home requires a distraction-free environment. Monochromatic-style study rooms will honor that belief. Minimalism is best practiced in a setting that will help maximize space for people in desperate need of a quiet place, a place where they can focus. Below are some home offices that feature nothing more than a slender desk and desktop toys, giving a working individual the spacious arrangement he desires.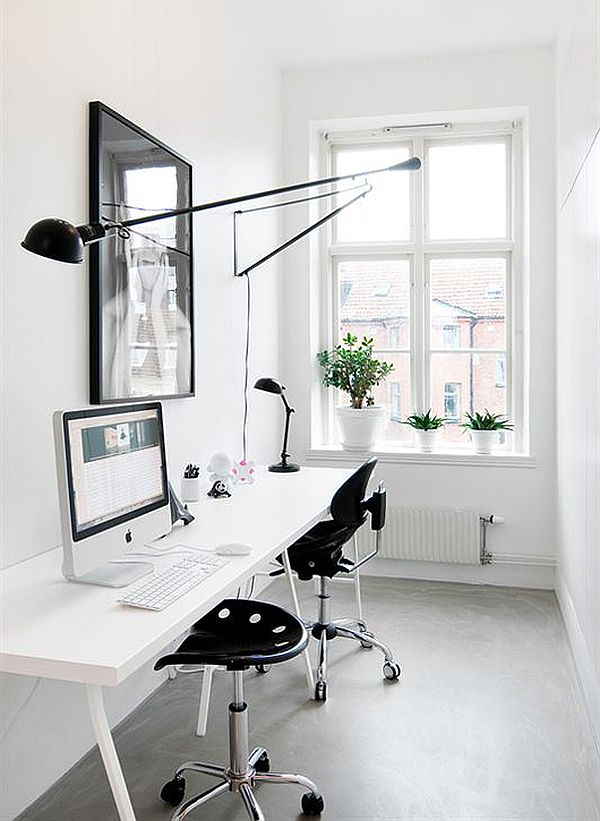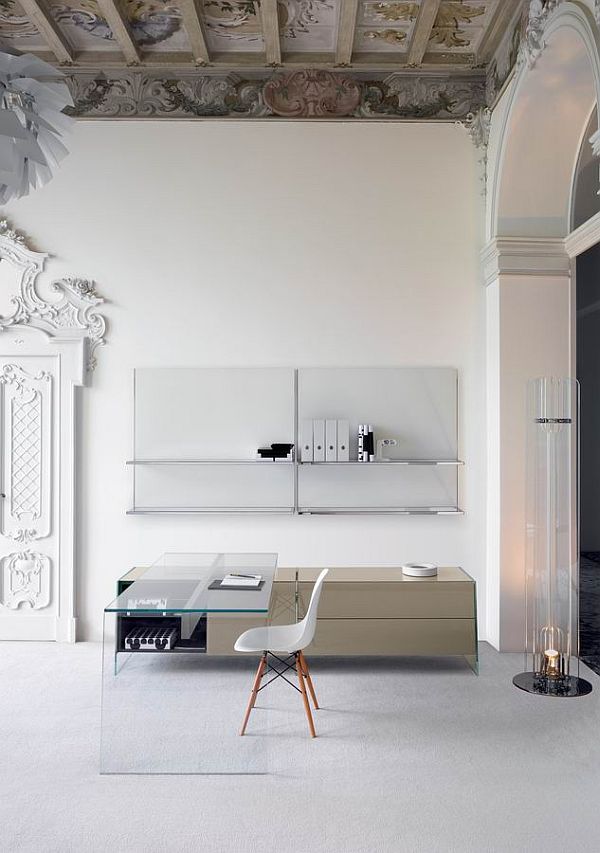 by Artesmisia & Co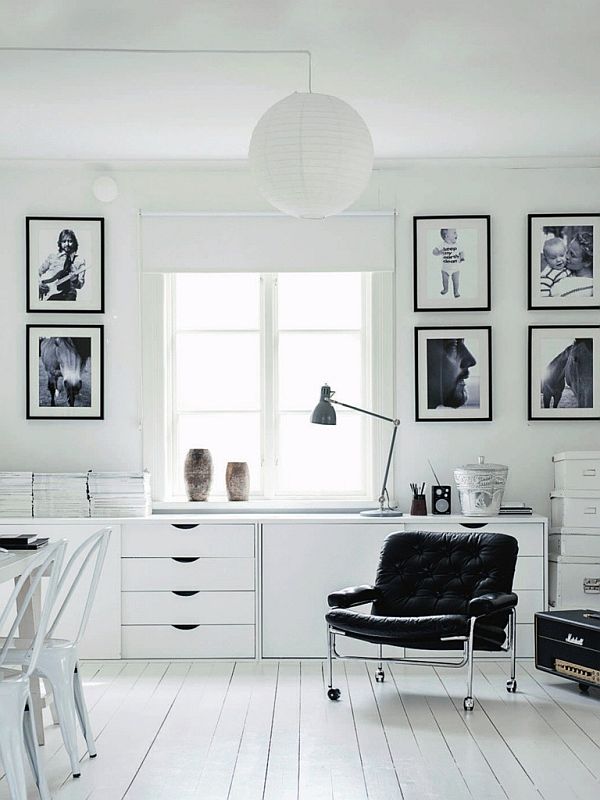 by French By Design
Sleep in Winter Wonderland
It's hard not to associate a sterile white room with the chilling allure of winter and snow. Because it does possess some resemblances. But monochromatic bedrooms are not cold; they are actually a modern craze. Bedrooms that don't have clusters of unnecessary furniture, decorations and whatever else you have stuffed in the corner are actually more suitable for a cozy snuggle.
by A & R Design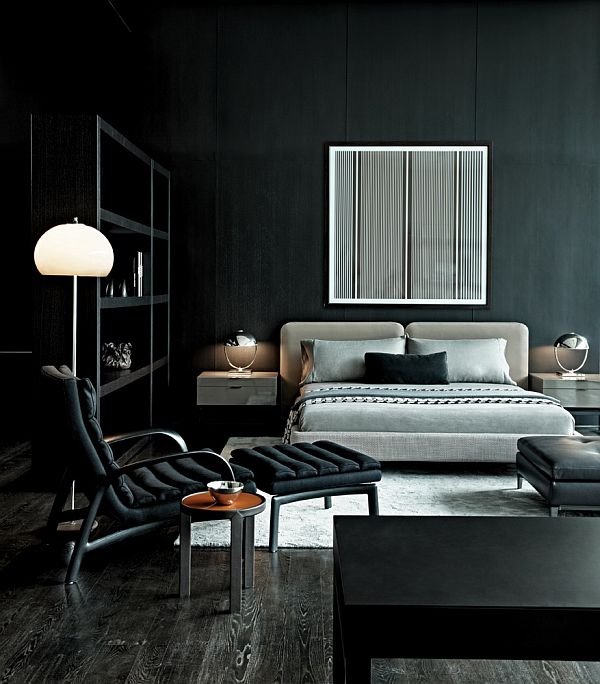 photographed by Carolina Wholesale Floors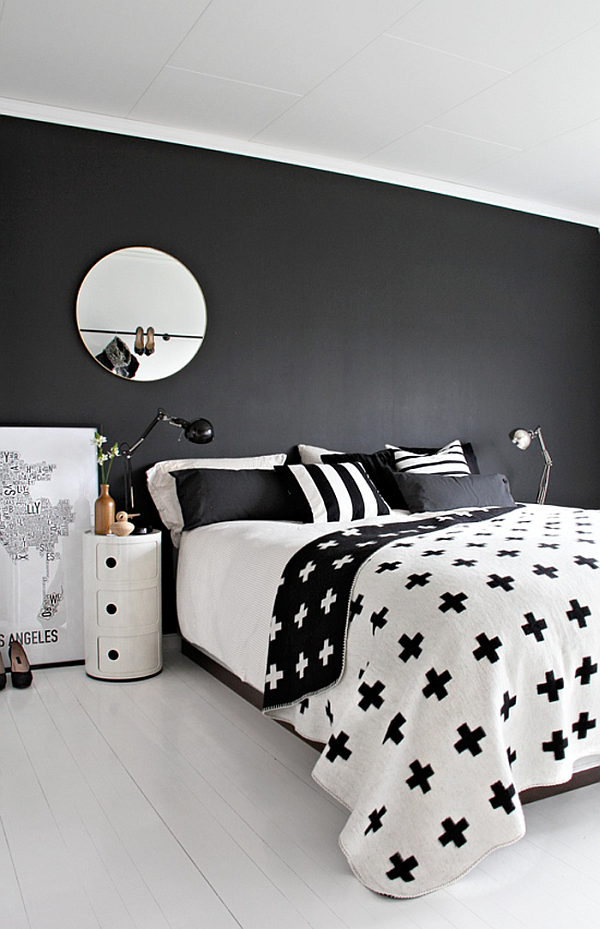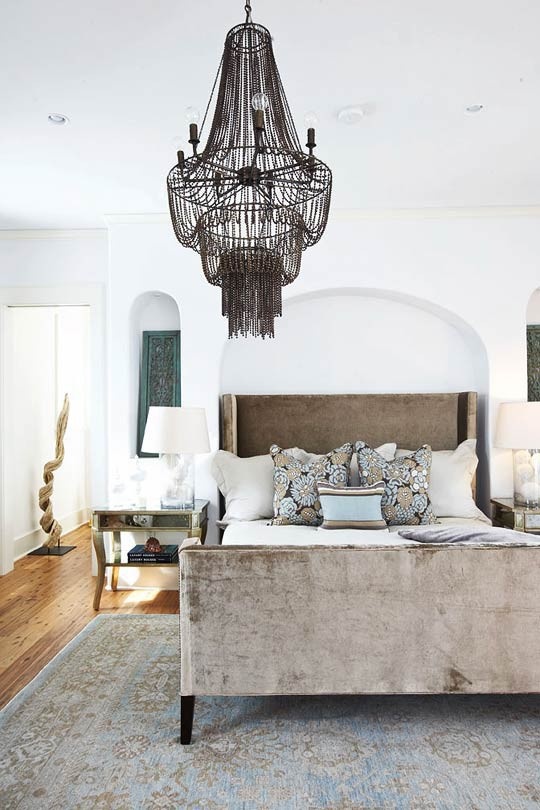 Five-Star Restaurant Found In Your Kitchen
Award-winning restaurants have one thing in common – simplicity. Model your personal kitchen and dining room after the well-loved style. Play with the two contrasting shades to turn a dull kitchen into a melting pot of epicurean food and ingenuity. A clean and tidy kitchen will also reduce the chances of any unfortunate accidents – so say bye-bye to random cuts or random burns, because now there is more than enough room for you to move around.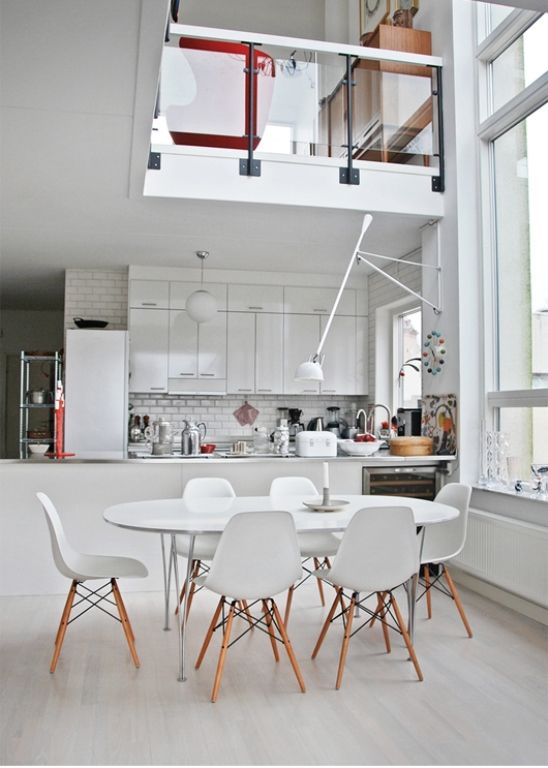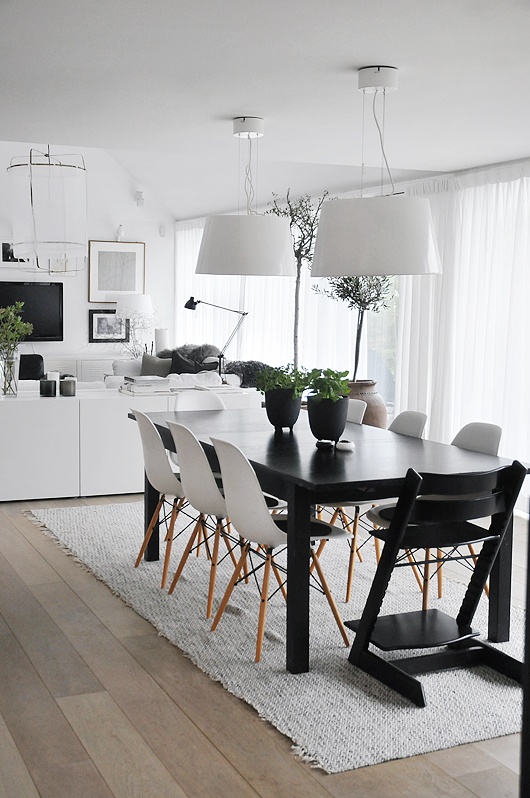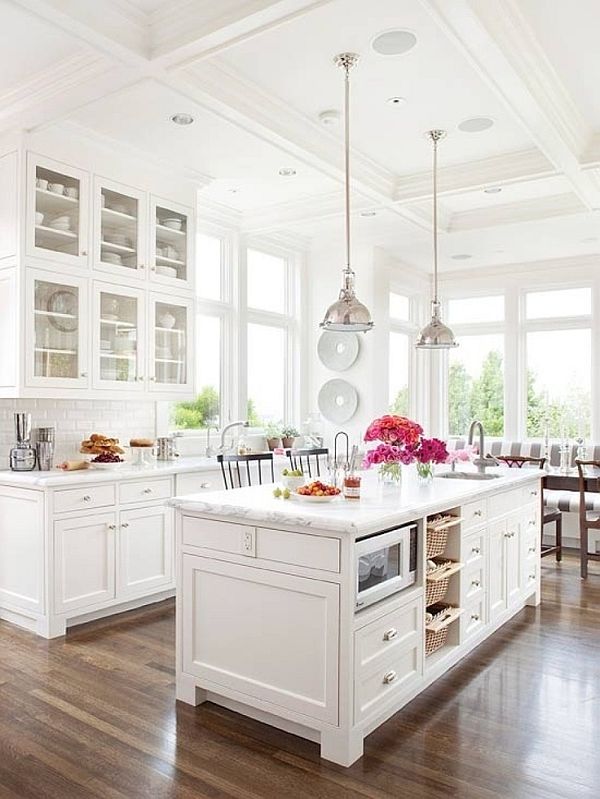 by Lauren Conrad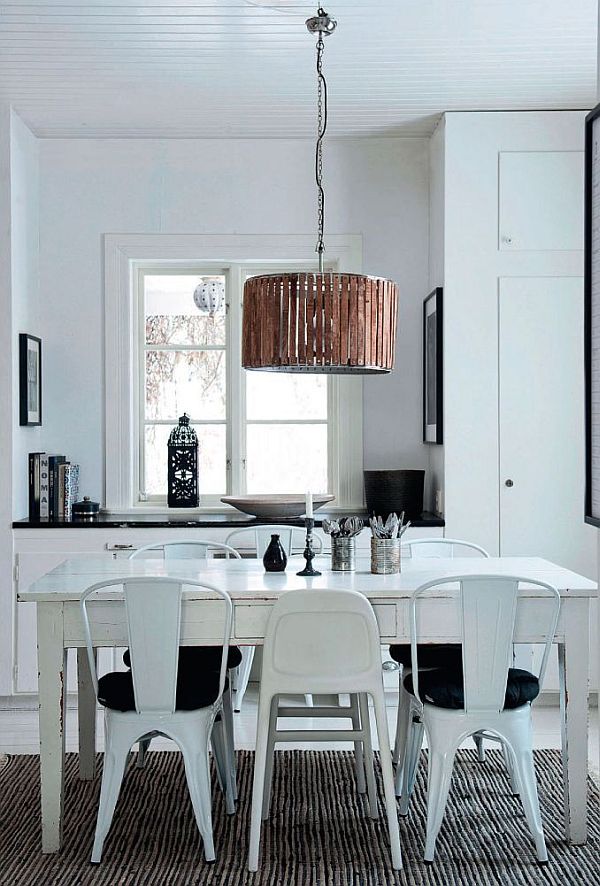 by Nordic Design
Black & white seems to be the new pink. Incorporate this color scheme into your home design, and not only will your house radiate attitude, it will also shatter expectations.