Modern homes are all about creating a dynamic and seamless interaction between the indoors and the surrounding landscape. The Appleton Living in Venice, Italy is another such stylish residence that accentuates the relationship between nature and architecture by using several green design solutions. Large glass windows and walls define the façade of the house that has been structured to showcase the pool and outdoor living area as the focal point of the design. Designed by Minarc, a spacious interior that is refreshingly airy and open complements this outdoor dining and deck area perfectly.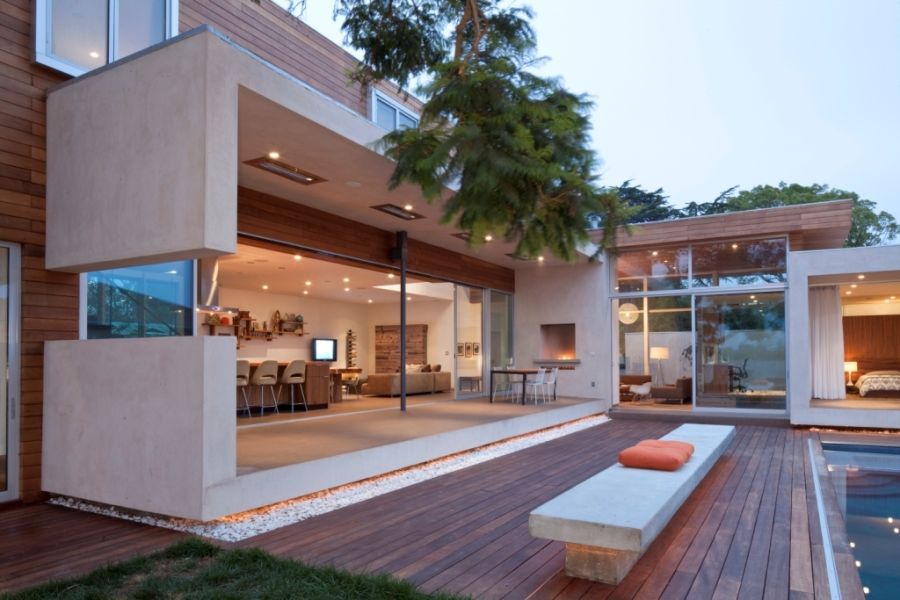 Passive solar heating and natural ventilation play a key role in shaping the Appleton Living. Instead of opting for high-tech alternatives that are both costly and often unnecessary, the home relies on smart design and inherent eco-friendly features to save up on energy. With a solar chimney reducing the use of both heating and cooling systems, energy bills of this ingenious house are a lot less when compared to other conventional homes. A large living room, modern kitchen and dining space are housed alongside a private bedroom that offers direct access to the courtyard.
Architects from Minarc made a conscious effort to ensure that the materials used to craft the home were as organic and green as possible. Promoting a healthy lifestyle and blending functionality with form effortlessly, the gorgeous Venice residence offer a warm and friendly ambiance.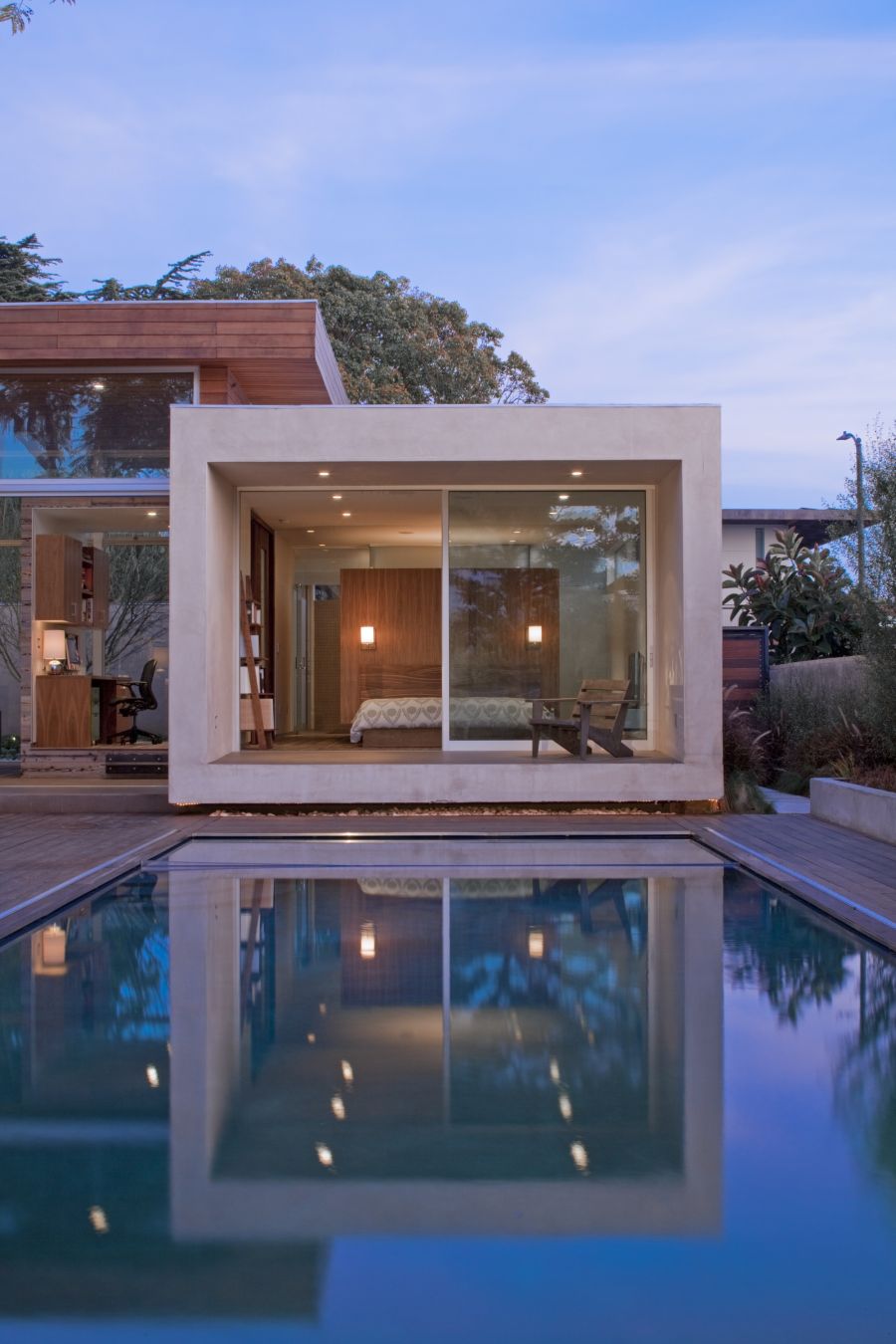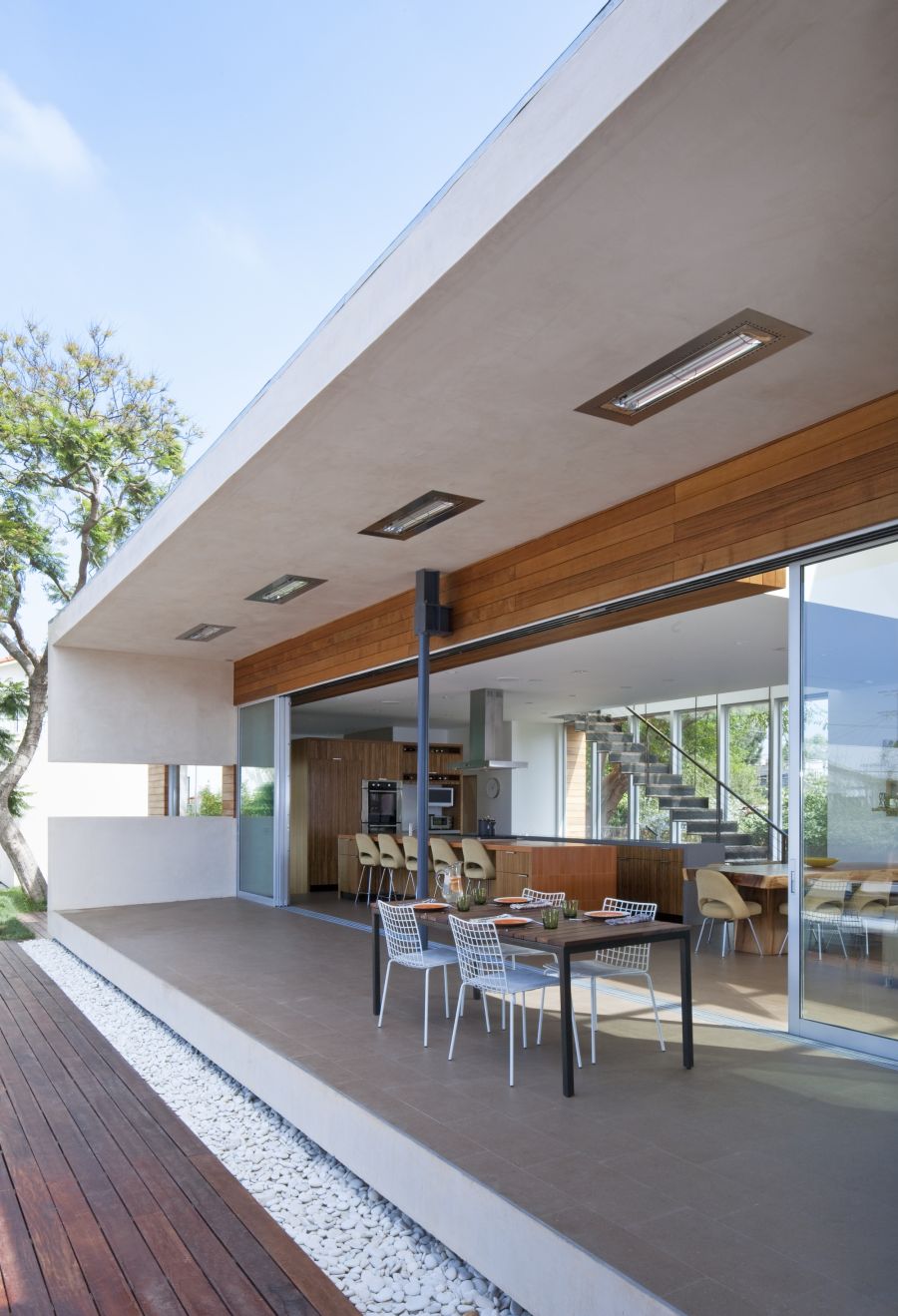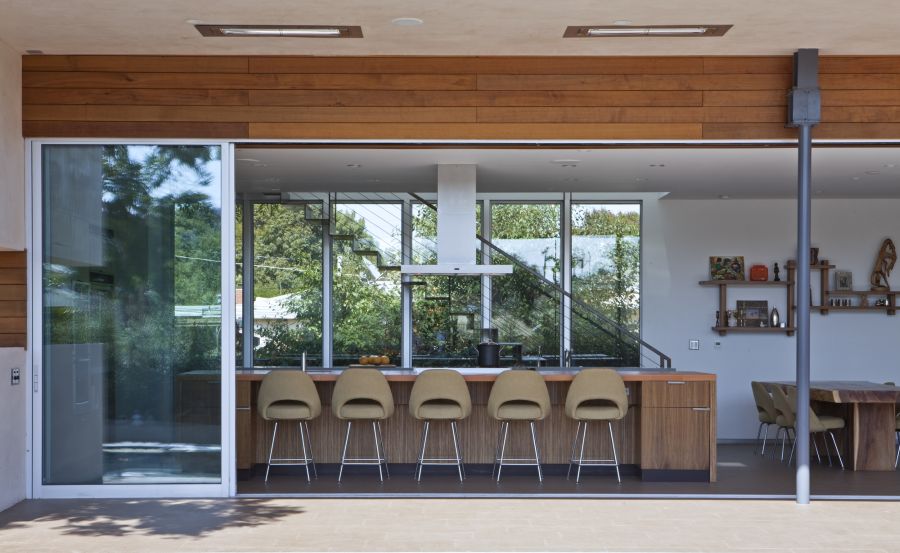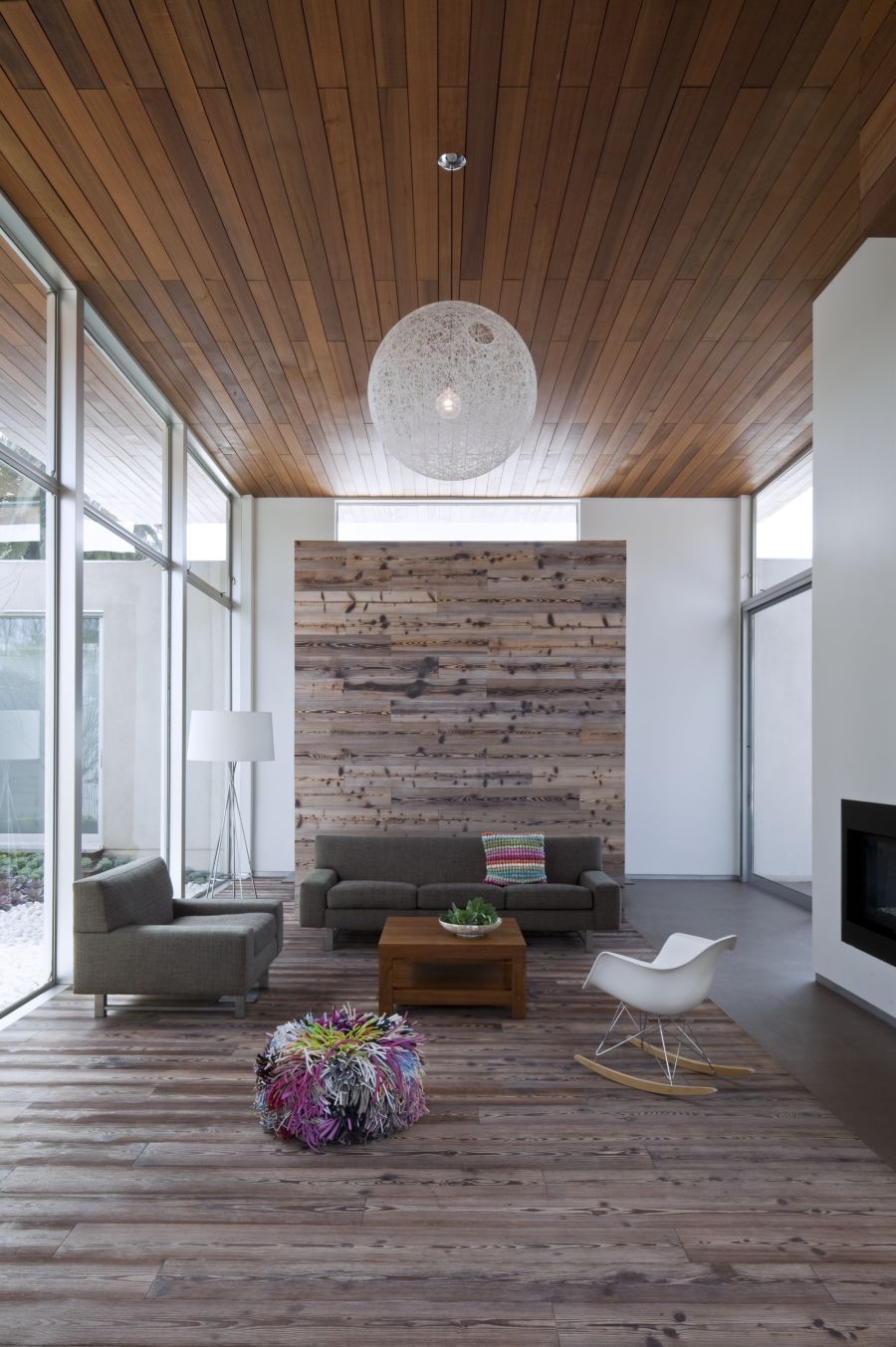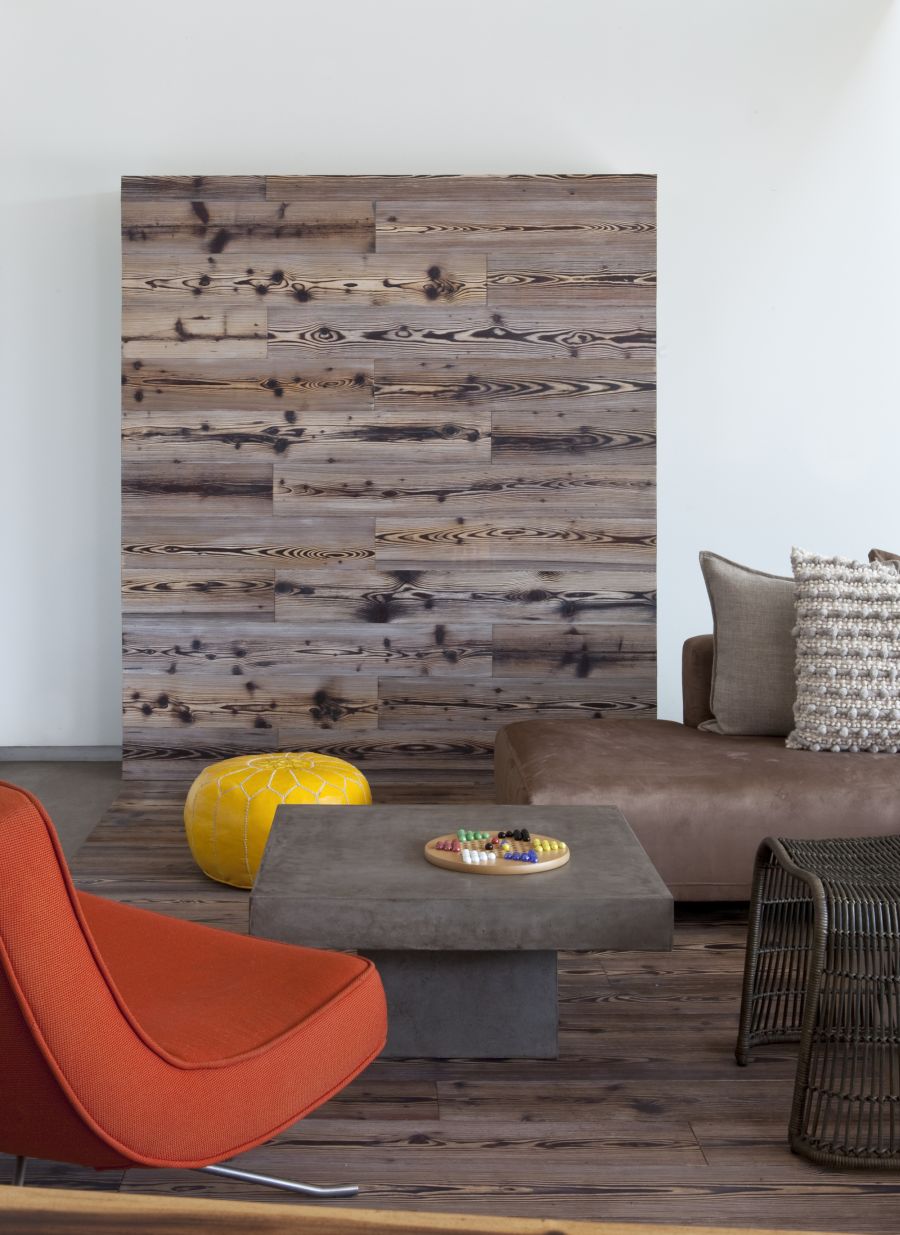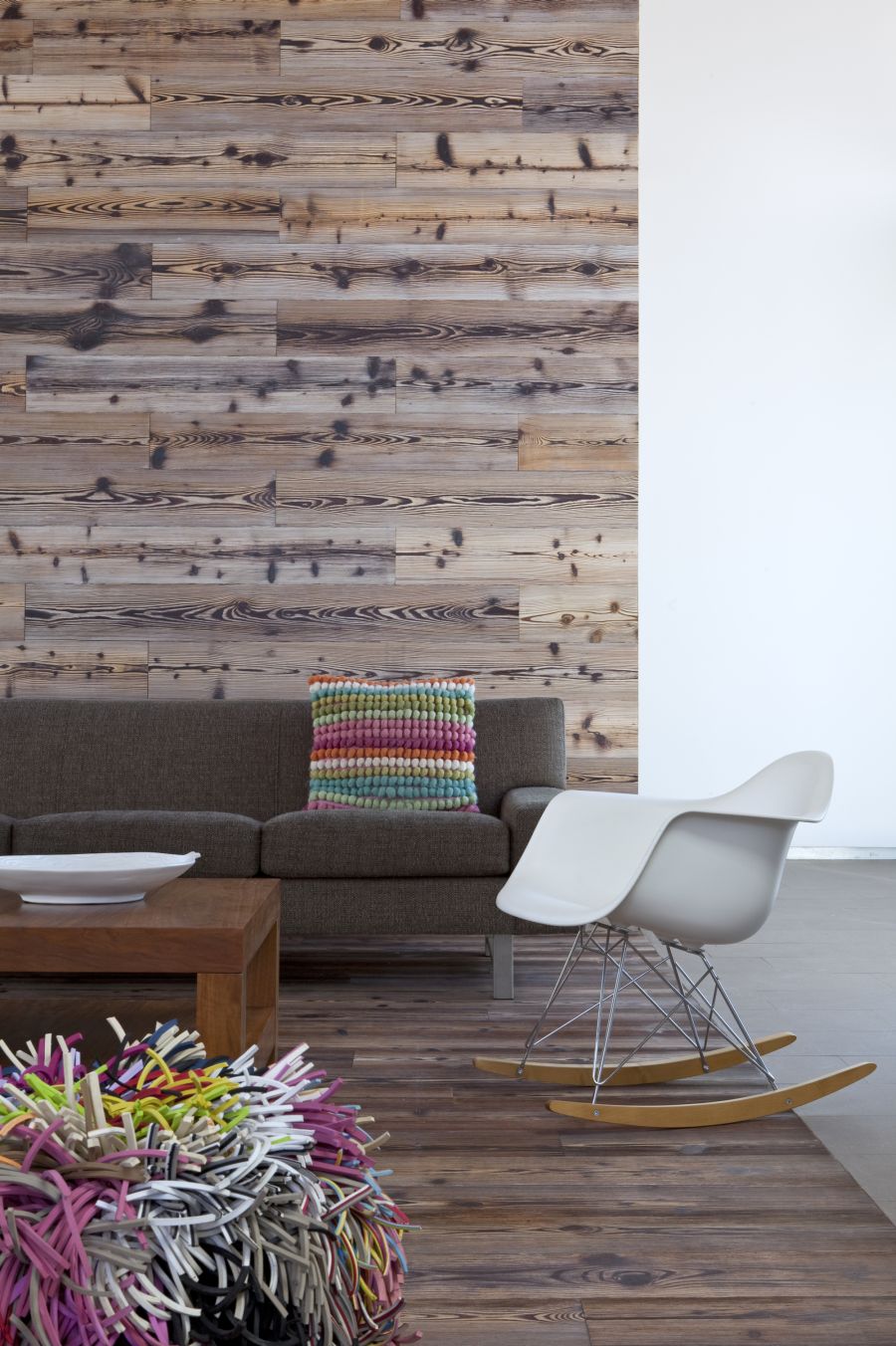 The design elements are oriented to take optimum advantage of natural light and cross ventilation. The home's orientation is designed to maximize passive solar design and natural ventilation, while a solar chimney releasing hot air during summer and heating cold air during winter eliminated the need for mechanical air handling. Conscious effort was made to use only materials in their most organic form.