Layered clothing, layered cakes, layered salads, layers of foundation. Seasonal changes bring with them the maternal instincts of encouraging layering; of bundling up. Until now!
Stripping back the pretentions all in the name of purity, these bare bones of architecture are getting their stake in the field of design and you can bring it to your own field; the home front, as we explore ways to recover the organic roots for inspiration.
Exposed Brick Floors
Instinctually we feel compelled to begin with the bricks and mortar of a project. And this time we really are working with the bricks and mortar. The very raw core for home dwellers and other occupants will be appreciated when they can see more intimately the structure of a building's architectural frame. It represents not just strength but stunning craftsmanship from a mason.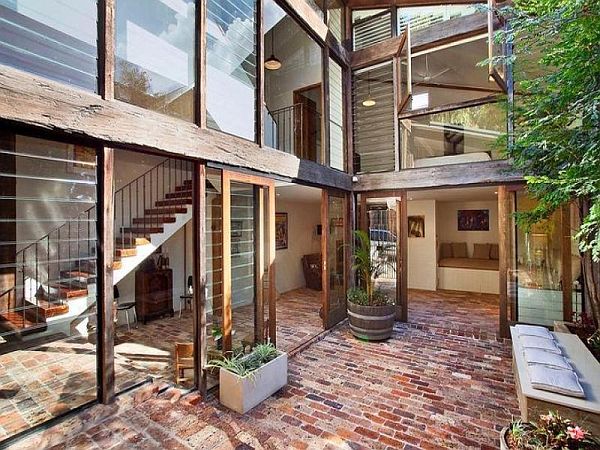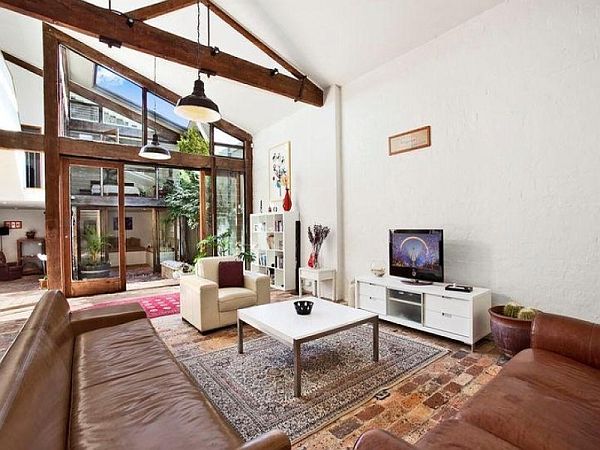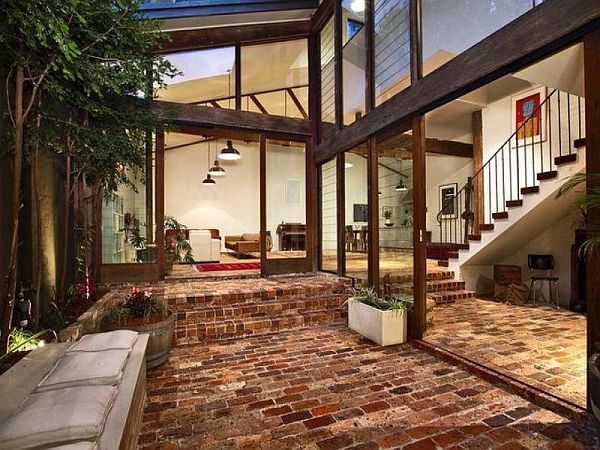 Thanks to Jo at DesireToInspire for finding these beautiful old brick floors in a home in Annandale, Sydney.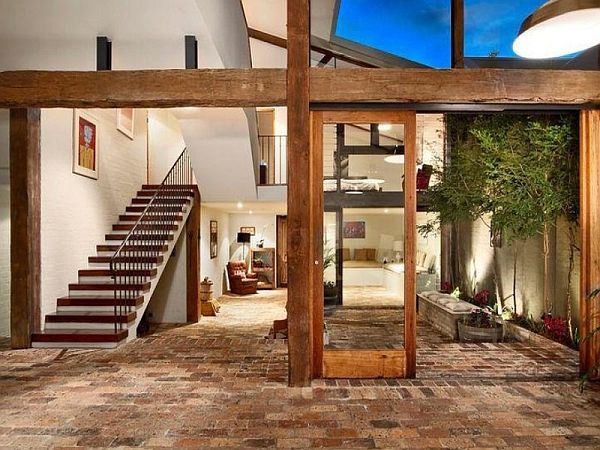 Before you passionately take sledgehammer and insert into drywall, one design whose house we catch a glimpse inside from its debut in the real estate market foregoes the expected exposed brick wall for something we can stamp our unique footprints all over.
Exposed Copper Pipes
From ceilings to sinks, plumbing and air ducts have just been granted a well-deserved washing. The industrial look of visible pipe -whether copper or painted –affixed on our side of the wall can be added as customizable shelving, closet fixtures, stairway railing and as mentioned the bathroom and kitchen's waterways can be elevated using this open air concept. A design like this is most found when a warehouse evolves into an awe-house.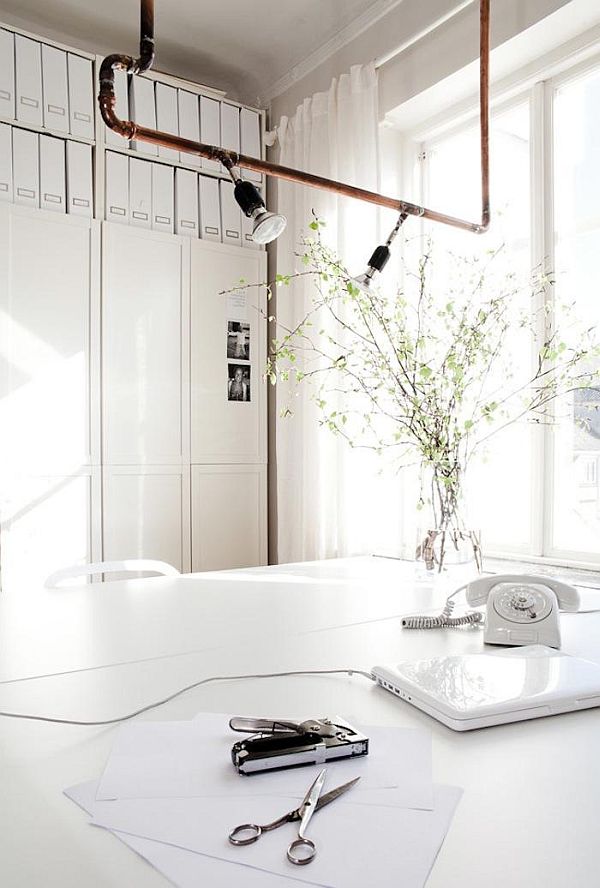 A ceiling light fixture from copper pipes fashioned by designer Daniella Witte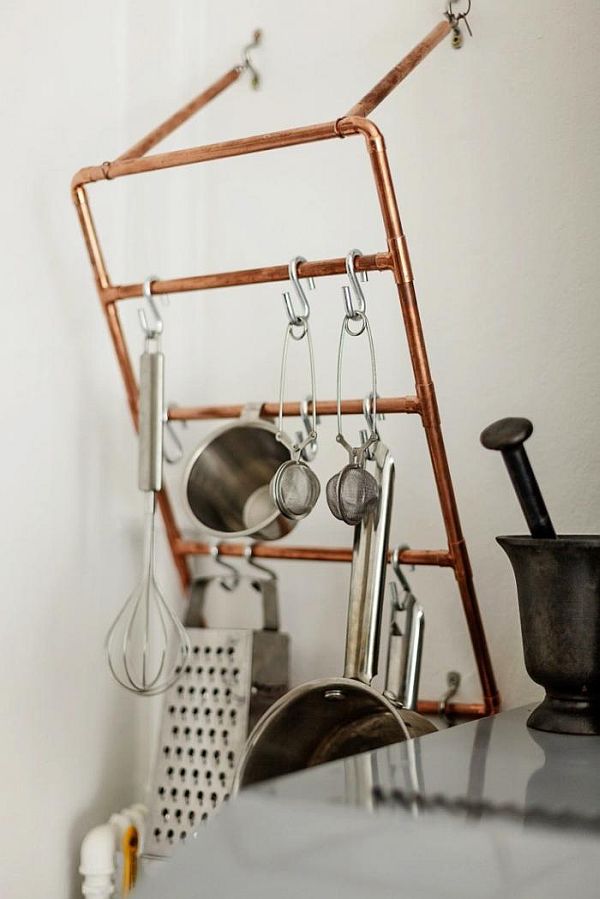 Hungry for a DIY project that will give you more space for your pots? The Swedes did it (via Bostad) and we think it looks amazing.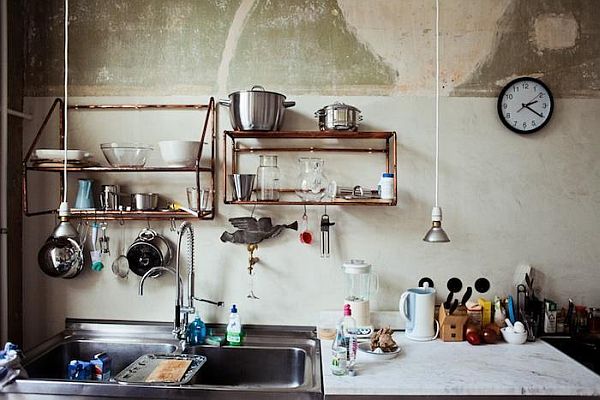 Have you ever dared to think about turning copper pipes into shelves? Magnus Reed did in his home (via Freunde von Freunden)
Quick Tip! If you notice pipes behind sealed walls making their presence through watermark stains, sagging ceilings, moldy corners or hissing this could be a serious symptom of leakage. Don't DIY when your pipe may DIE. Call your plumber immediately!
The Beauty of Exposed Beams
Let's say your dream house has been erected with generous vertical dimension. There's a great way to address this heightened space without obscuring the intent of impact. Invite some character in your inspired room by building wood accents and faux beams if originals do not exist. While every house has its necessary support beams, not all have the essence worth unearthing, but adding wood or metal elements to install a bespoke pattern can help direct eyes upward to partake in a rustic Michelangelo worthy parody.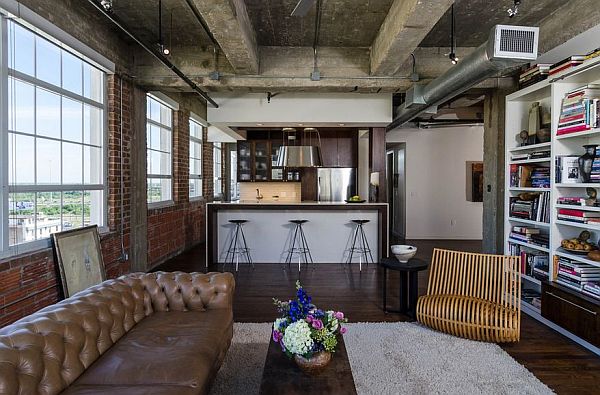 Image courtesy of C O N T E N T Architecture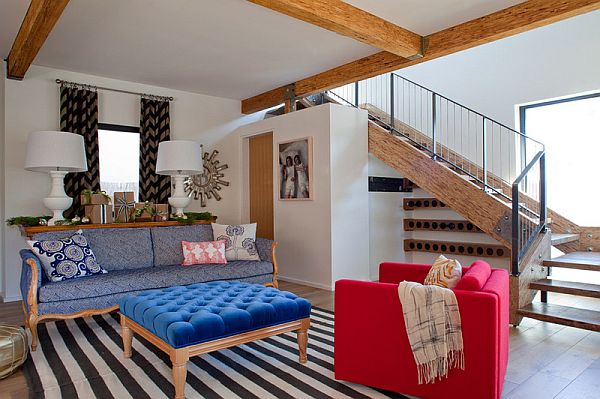 Image courtesy of California Home + Design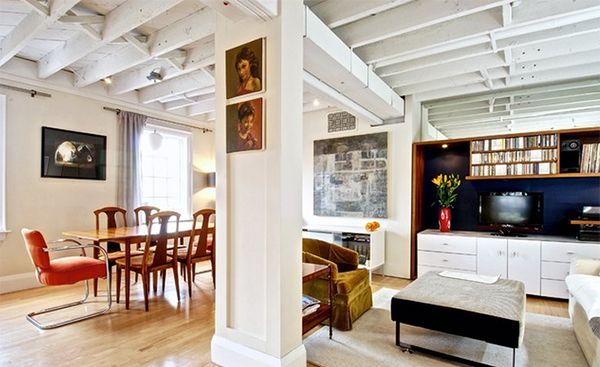 Image courtesy of Andrew Snow Photography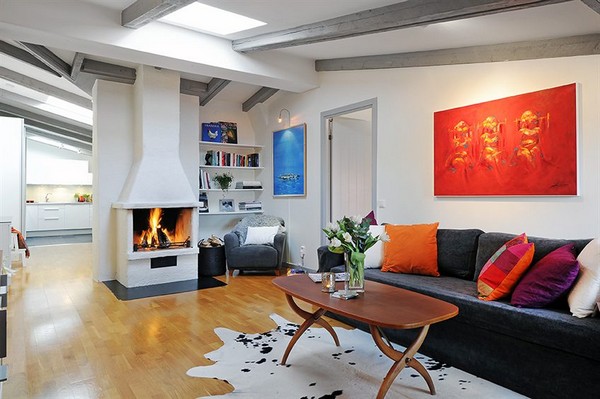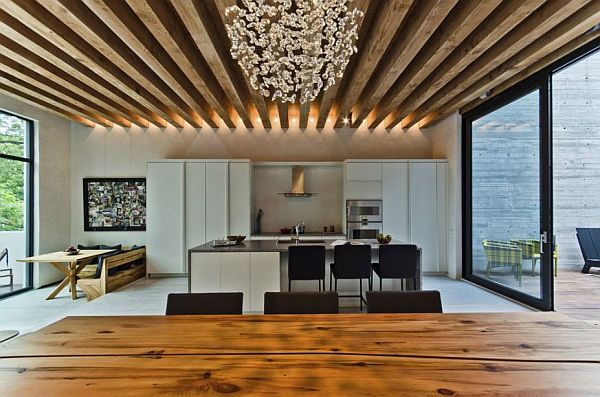 Image courtesy of Alexandre Parent (Ecologia Montreal)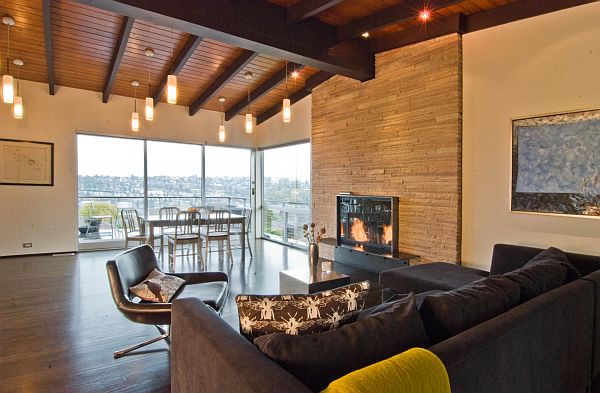 Image courtesy of Build LLC
Feeling ready to reinvent your home with a buff theme?
What's next for you?