Restoration and renovation projects often spawn some amazing works of creativity. Addition projects are equally challenging and often involve a merger of several different styles of design. This lovely home located in York Bay, Wellington, New Zealand was the site of Paul Rolfe Architects' latest addition project. Surrounded by lush green vegetation that offers ample privacy, the home represents a typical residence structure in New Zealand. Offering fabulous views and draped in natural beauty, it seems like every house in New Zealand is as much about the exterior as the interior!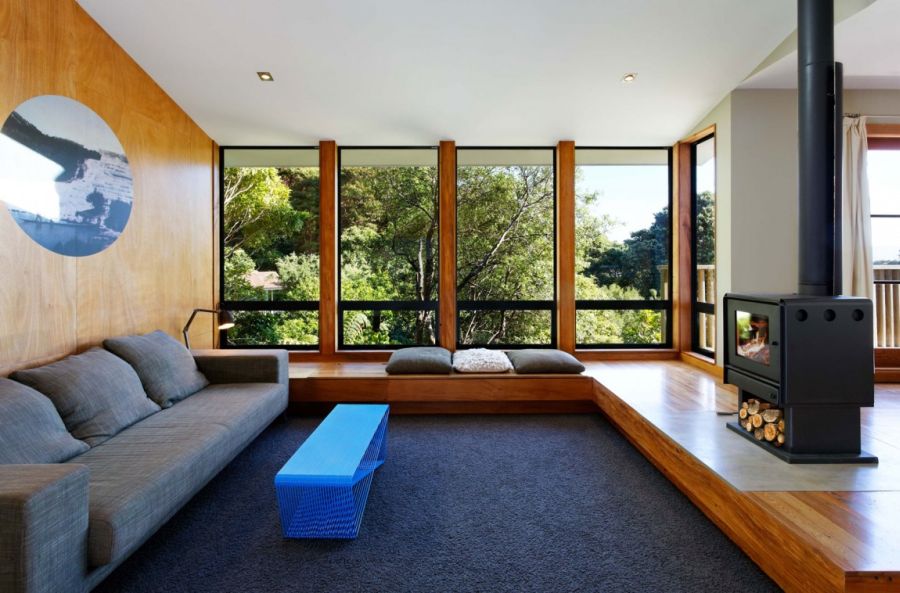 The addition project saw the York Bay House embrace a brand new interior that is clad in warm wooden tones. Large floor-to-ceiling glass windows accompany the bold wooden accents to offer perfect visual and textural balance. These windows also offer unabated views of the world outside while inviting in plenty of natural light. An open floor plan has been employed by the designers as the living room, dining area and the kitchen seem visually connected.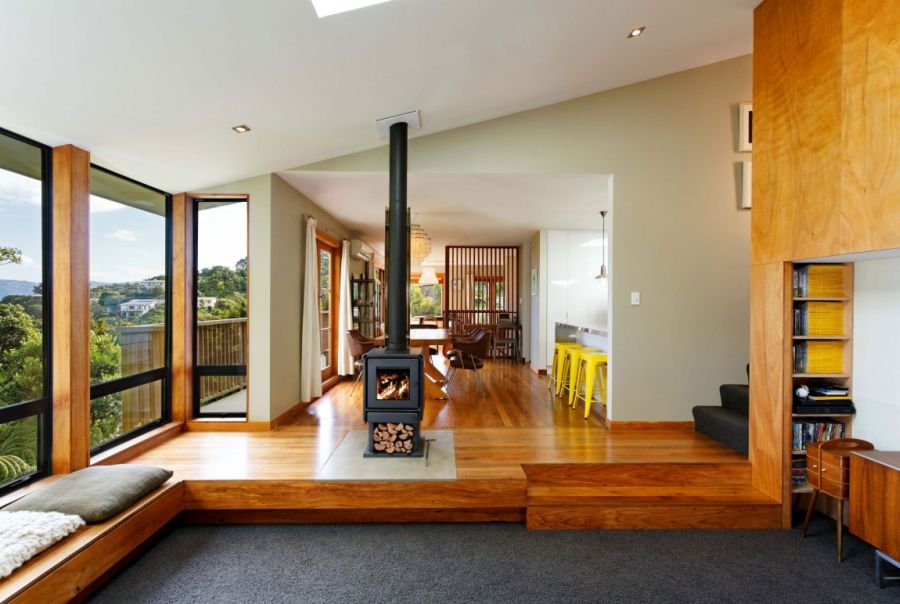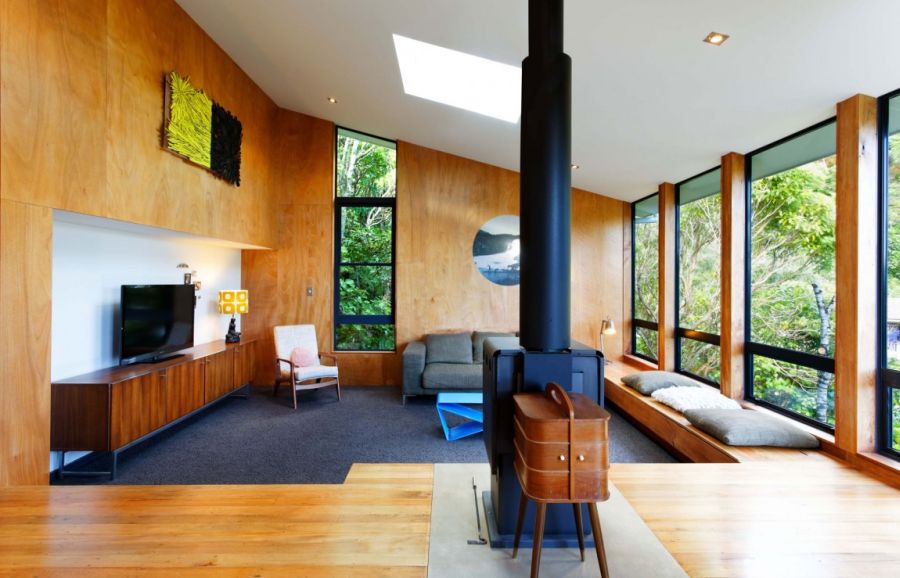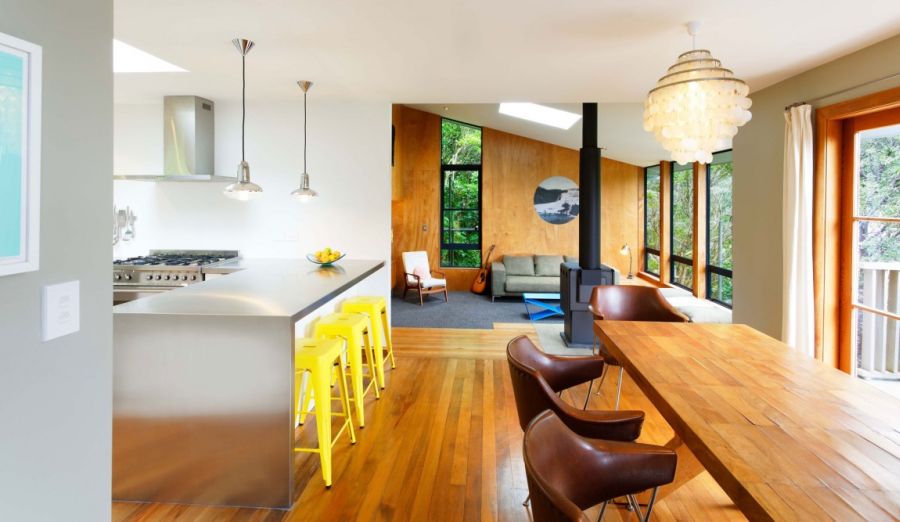 A gorgeous modern fireplace is at the heart of the home, while an ergonomic modern kitchen in white adds a surprising hint of contemporary design. Bright yellow stools at the kitchen counter, an interesting and artistic coffee table in blue and a brilliant chandelier add color and brightness to the house.
Sleek shelves and a plush gray couch complete the reminder of the lower level, even as the staircase leads to the top level. Simple, elegant and welcoming, the cool addition exudes  a sense of comfort and ease.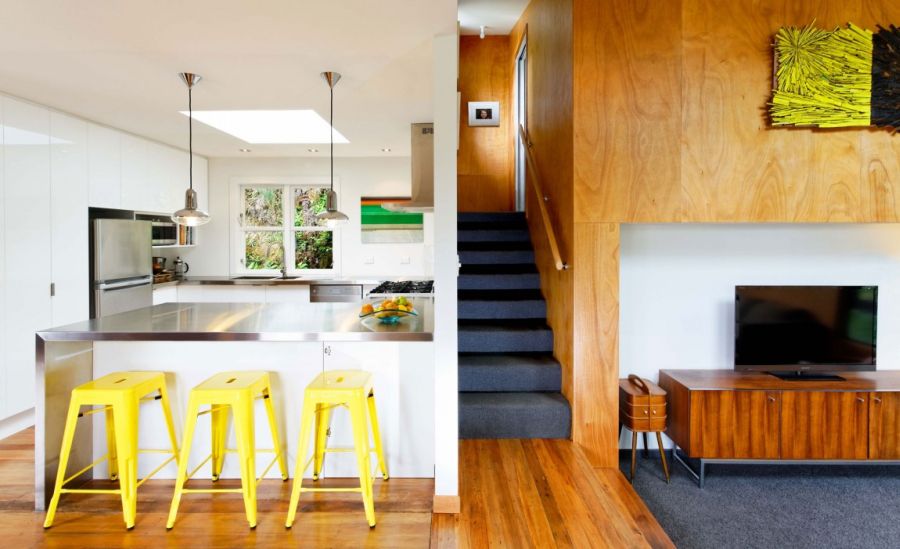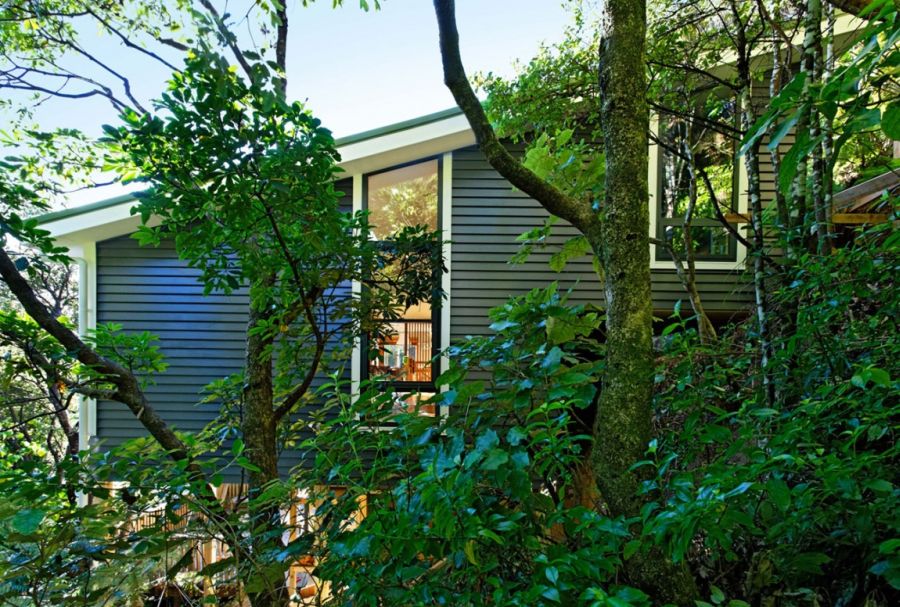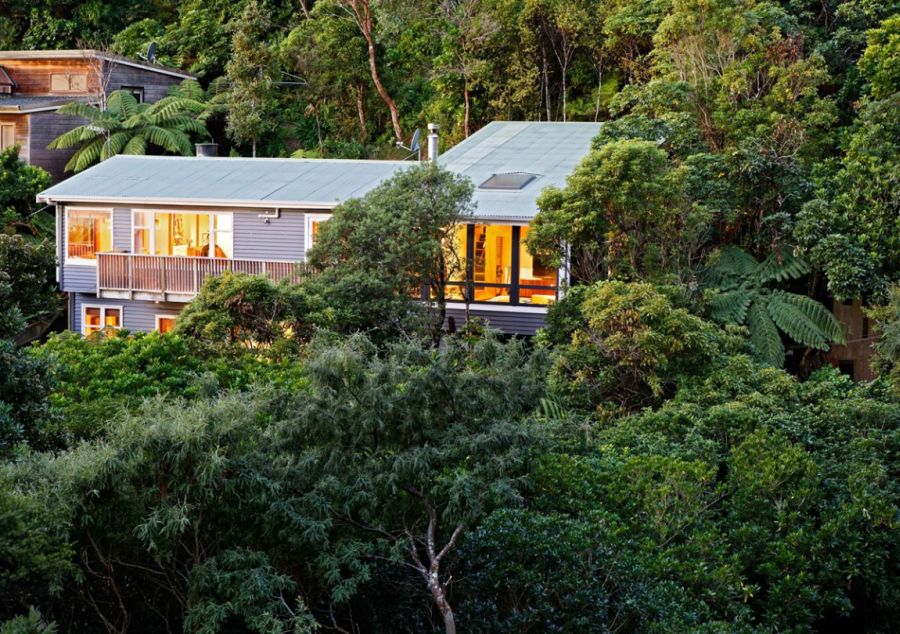 Liked the story? Share it with friends.