Blending the old with the new is probably the hardest part of any renovation. That job becomes particularly challenging when large stone pillars and archways need to be combined with cool contemporary design elements. We stumbled upon this interesting apartment located in the historic neighborhood of Mahane Yehuda Market in Jerusalem. Home to a retired US couple, the apartment is spread across the basement and the ground floor of an 80 year old building.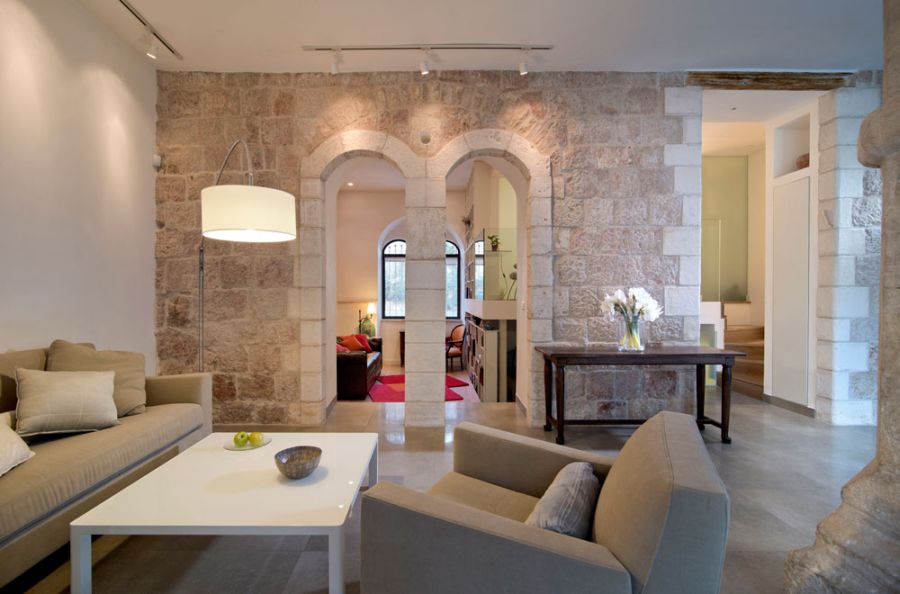 Dark and often inconvenient, it was due for a major renovation. Architect Matthew Rosenschein was the man who stepped up to take this unique challenge. One of the first tasks he undertook was to breathe a new lease of life into the old stone pillars and archways. The four doorways were redone with hints of modern charm so that they blend in with the rest of the apartment. Doing away with unnecessary walls, the revamped apartments sports stylish glass partitions that demarcate individual work space.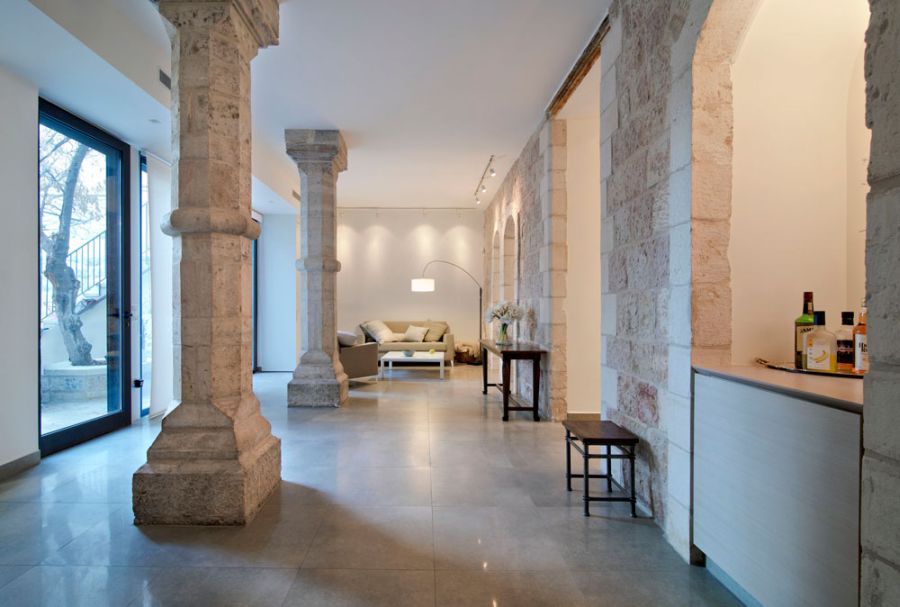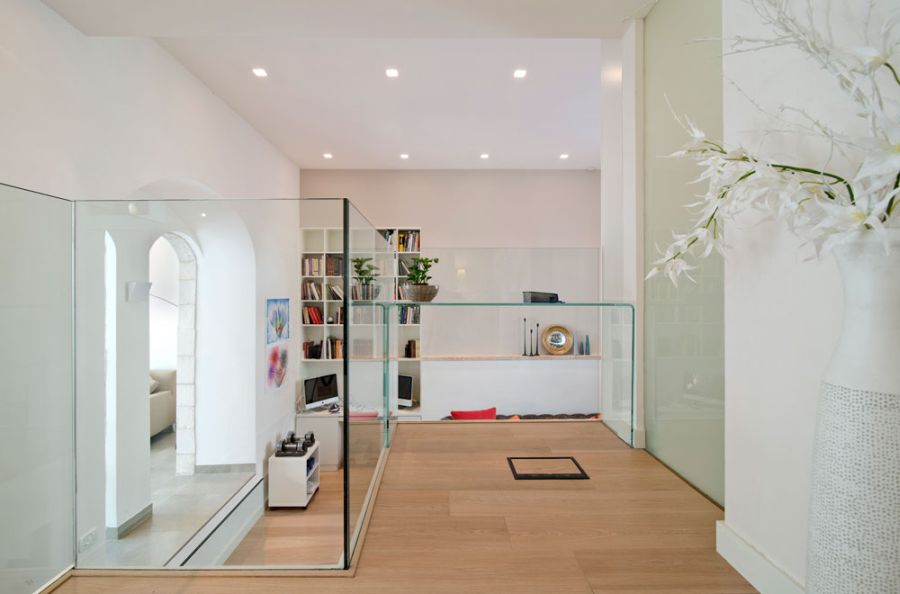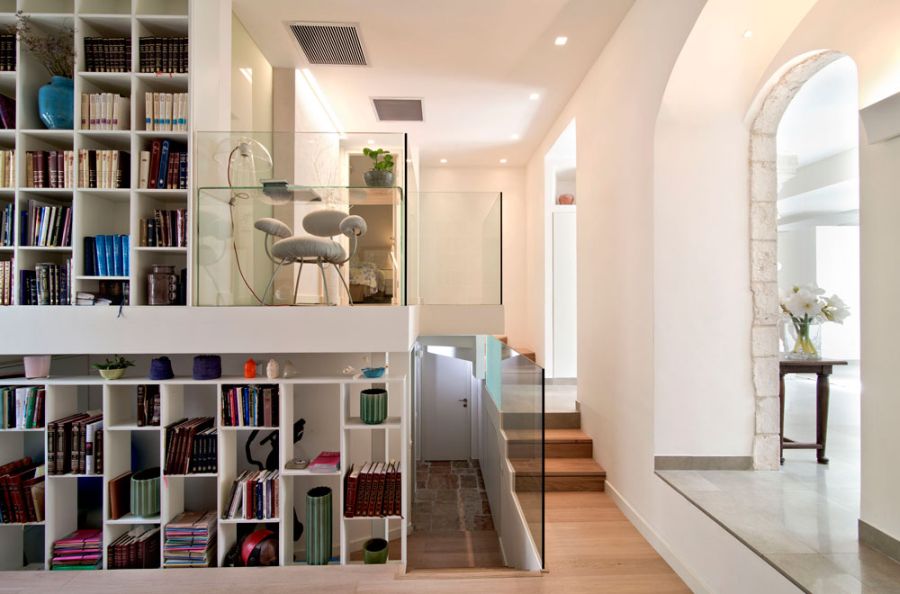 The new open living plan incorporates the living room, dining space and the modern U-shaped kitchen on one level, while the rear wing sports the master bedroom, fitness area, work space and the study. The basement also got a new look with a cool guest bedroom in white, an additional bathroom, a family room and the laundry area. A white backdrop throughout the home ensures that the interior is not visually fragmented and hence has an airy appeal.
With comfortable furnishings in neutral tones, the apartment seems to effortlessly blend in with the traditional while using a minimalistic approach. Simple grays and cool white combined with perfect recessed and focused lighting eliminate any sense of restricted space. Elegant and classy, the apartment does stand out with its inimitable look. [from: Xnet]