Maximization of the majestic ocean views available from this lovely lot in Sydney was the main concern of the innovative folk from Rolf Ockert Architects and Designers when they planned for the Bronte House. Opening itself up to the East, the home offers amazing 360-degree views of the roaring Pacific even as cool ocean breeze keeps the home cool on a hot day Down Under. While the design of the beautiful modern retreat focuses on the ocean views, the sweeping interiors and modern décor create a wonderful urban setting.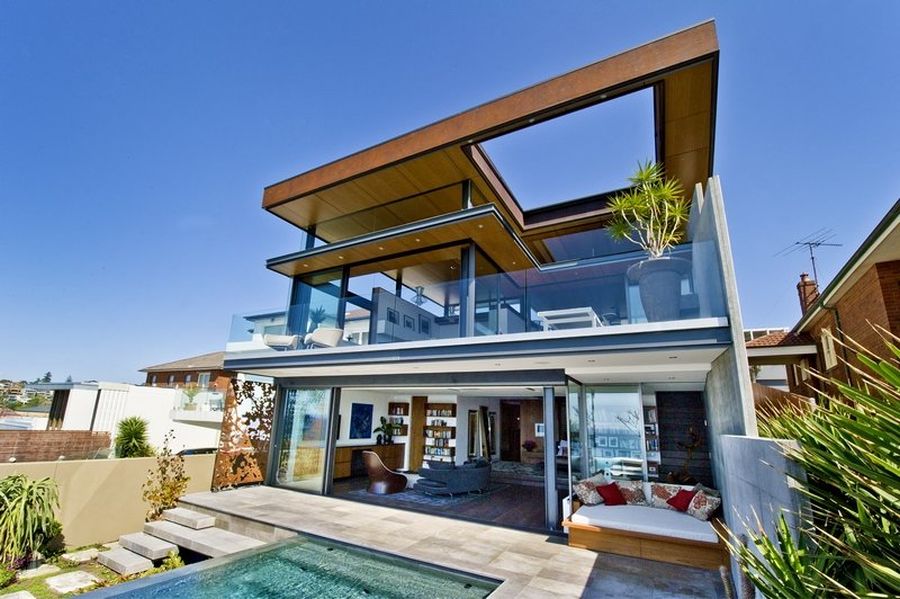 Earthen tones have been splurged around generously in the home with colors like burnt orange, beautiful browns and smoky grays combining with the warm timber surfaces. There is a generous combination of several different materials that range from glass to concrete. This brings in a variety of textures and gives the residence a sense of uniqueness. The small lot ensured that vertical space was used to the hilt as high ceilings and large sliding glass doors were incorporated to bring in an open and airy appeal.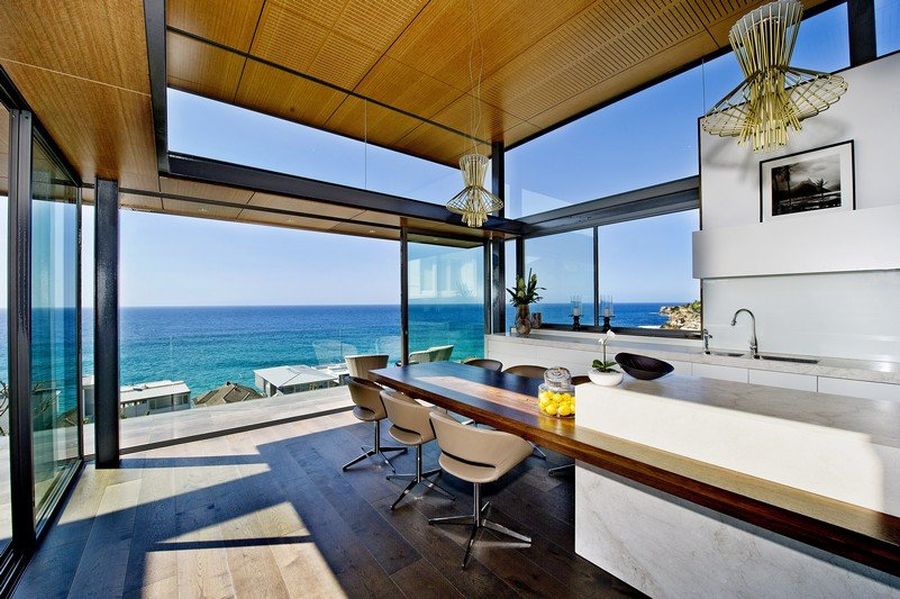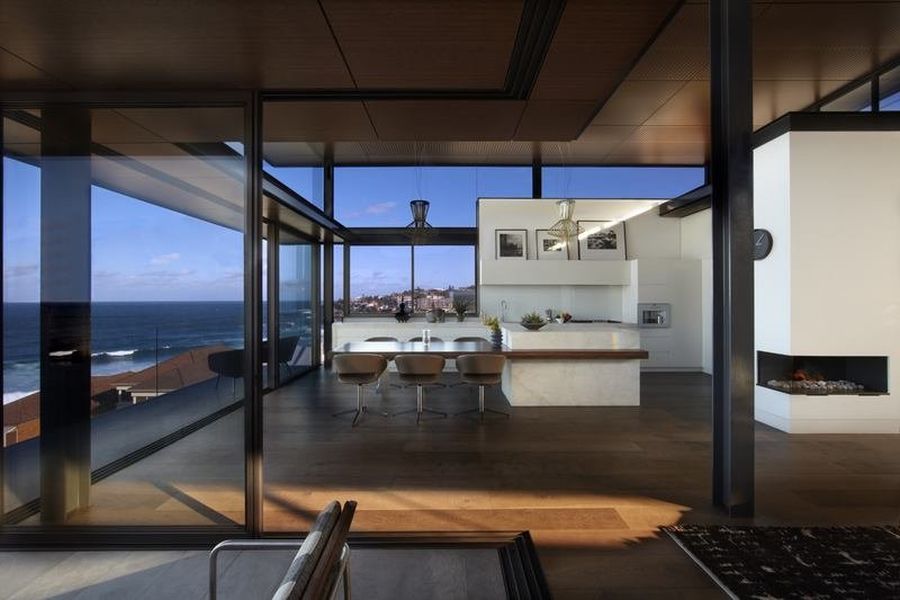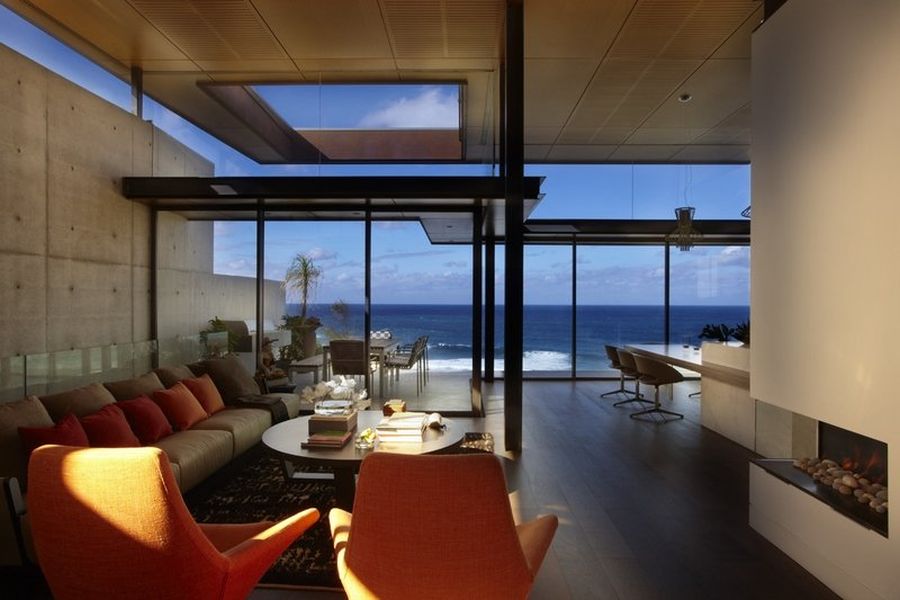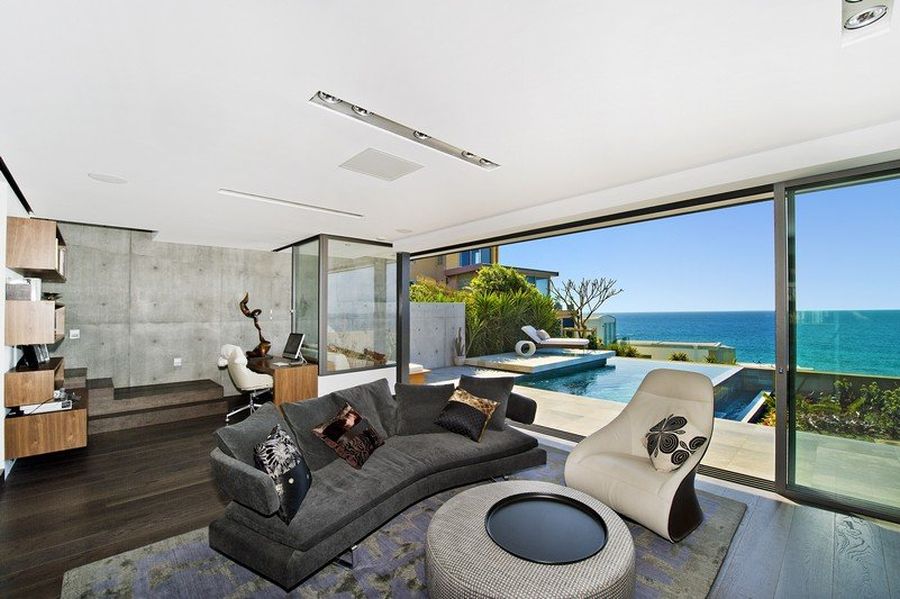 According to the designers:
Sophisticated simplicity would be the most appropriate motto for the design of this house. Being on a very small block the client's expectations of the generosity and design standard to be achieved required a very stringent approach.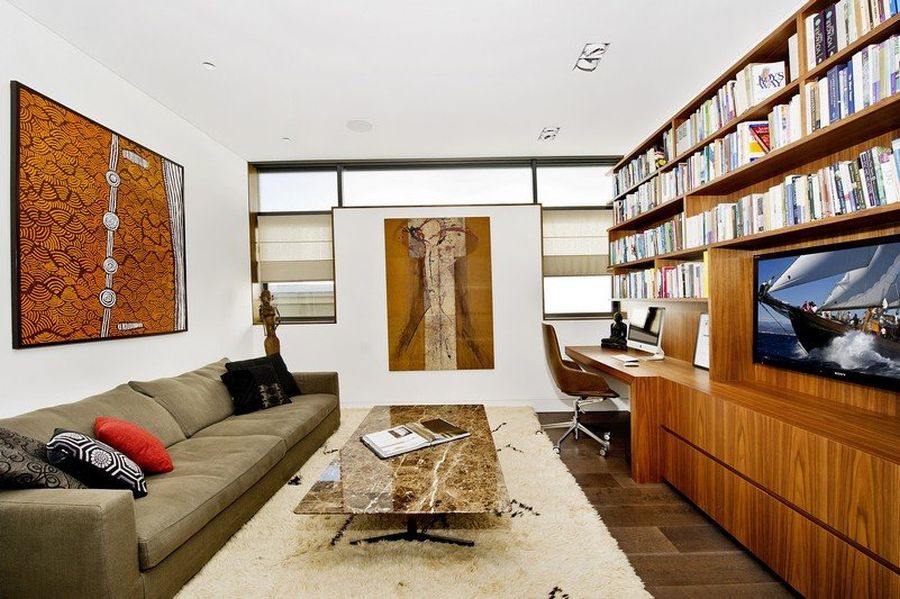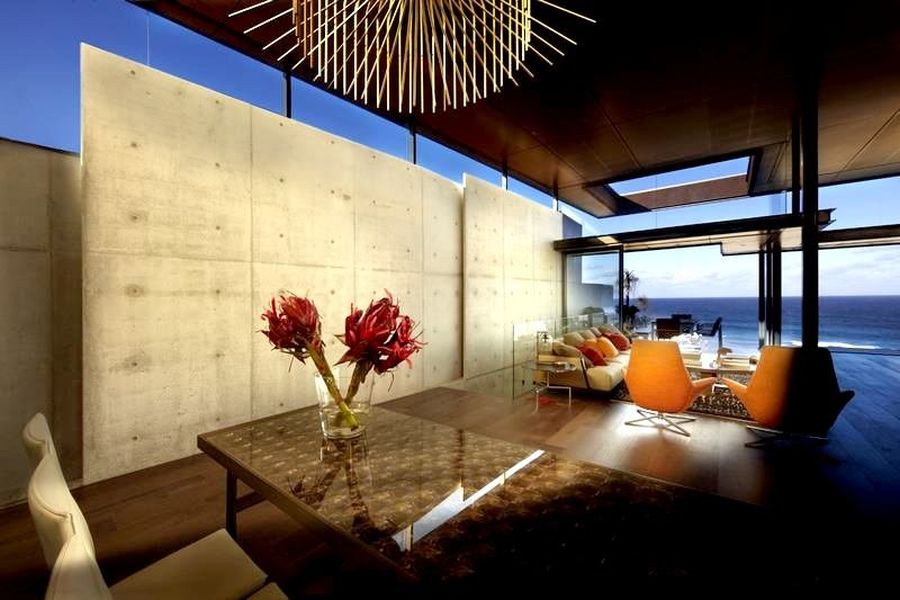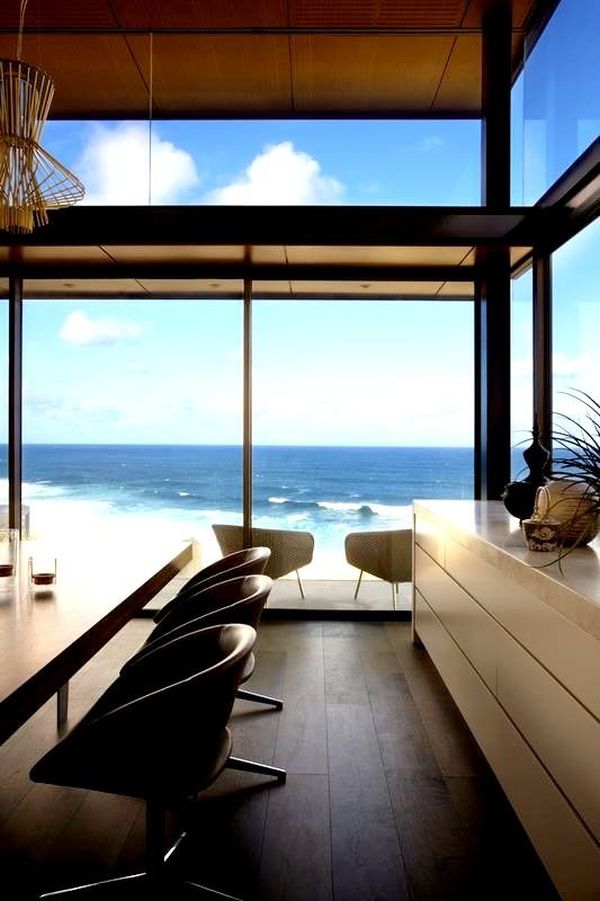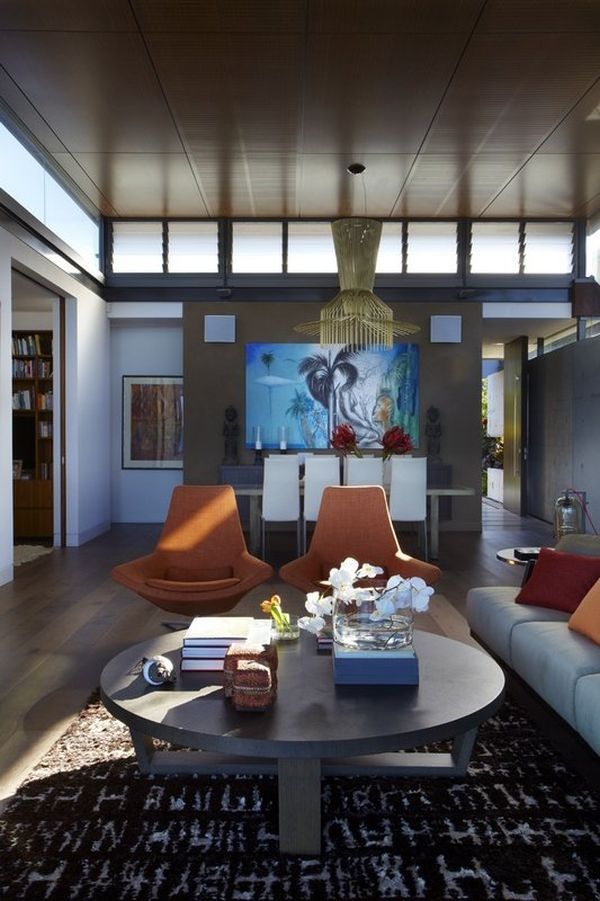 Living area, dining space and the kitchen d housed in the lower level, while the private quarters make up the top floor. A refreshing pool outside coupled with ample deck space allows you to take in the many vibrant sights and sounds outside even as dusk sets over the lot. Draped in sufficient greenery, the Bronte House aims to bring together seclusion and sophistication even as the contemporary interiors exude a touch of rustic charm.