The St Pancras Chambers in London is a structure with both a storied past and iconic status. It was way back in 2004 when the upper floors of this distinct building were allowed to be redeveloped into 68 apartments by the Manhattan Loft Corporation. TG-Studio have revamped one of the three penthouses that in this sought-after development. Done with both innovation and care the renovated penthouse belongs to Arran Patel, who brought in Thomas Griem in an effort to give the space a modern makeover.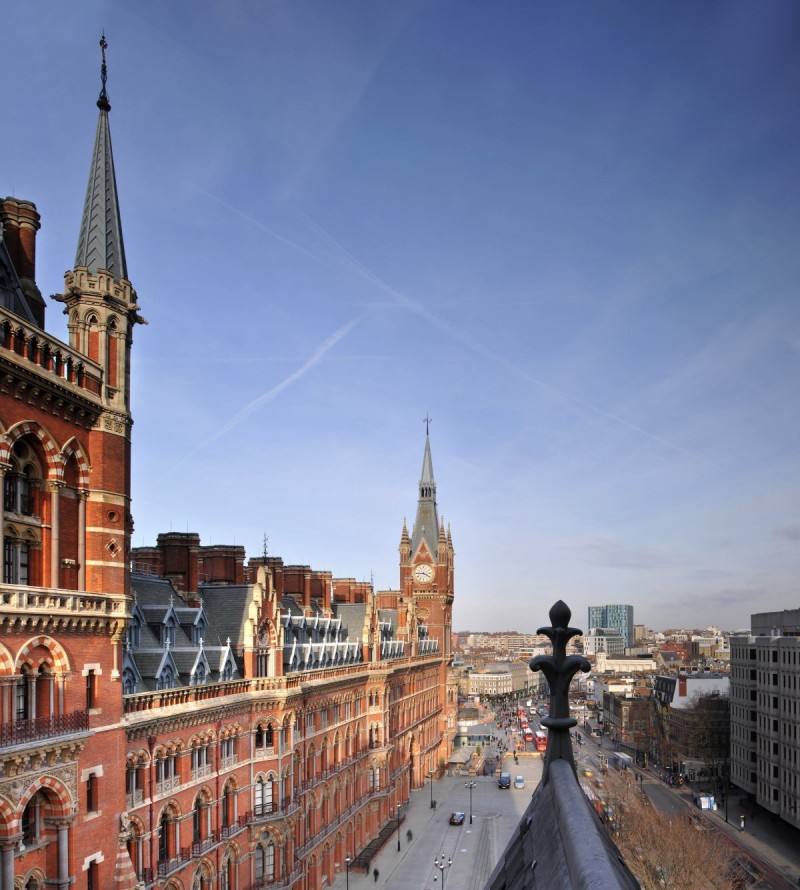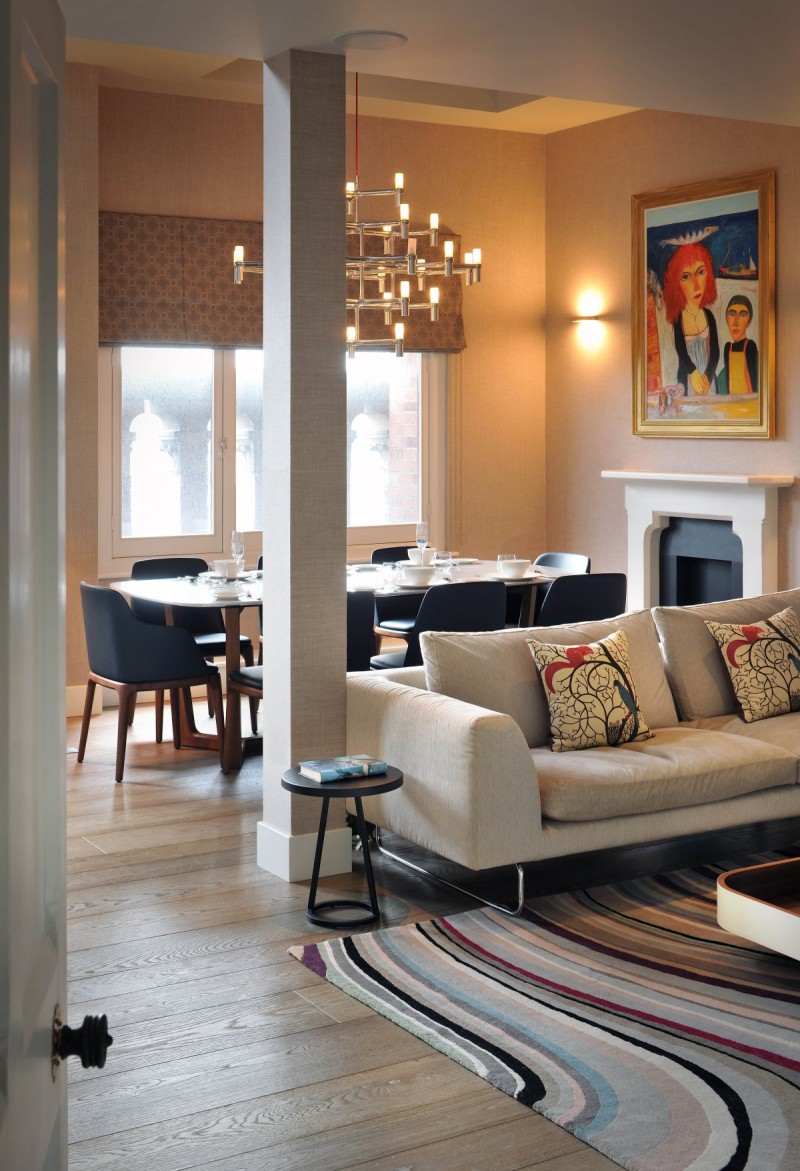 The result is a perfect blend of the contemporary design and classic English charm as much of the flavor of the original structure has been kept intact even as trendy new additions brought in a sense of lavishness. Since the interiors of the penthouse are listed by English Heritage, there were a few constraints that the designers had to work around. While the floor plans and basic structure had to be maintained, staircases, partitions and rooms dynamics were altered wherever possible to bring in a fresh and uncluttered look.
New wooden staircases with glass railings now connect the several floors in the residence. The top floor sports the master bedroom which is separated from the adjoining triple height living room using lovely drapes. The plush bedroom on this level is accompanied by the bathrooms and other private quarters with a walk in wardrobe and a large shower area designed to pamper your senses. Step below and the middle and lower floors house the library, an entertainment room, a gaming area and other service quarters.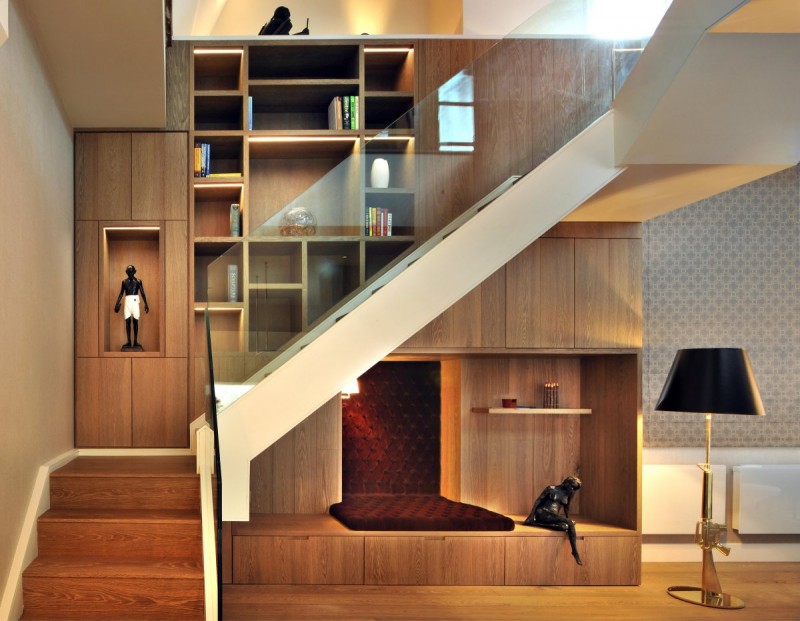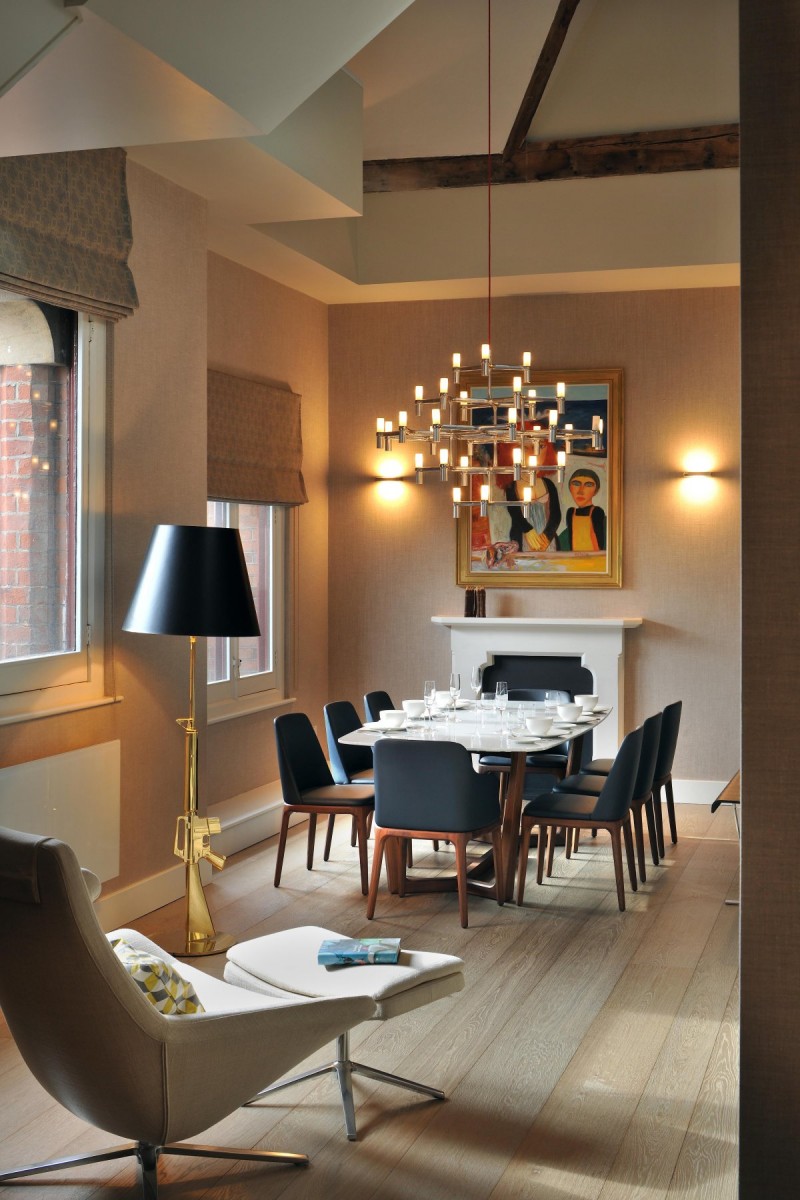 An entire level is dedicated to a large and open living space along with the dining area and the kitchen. A gorgeous pool table that steals the show in purple and an elaborate entertainment unit complete this floor. Lovely use of good glass and stone combined with interesting art work and ergonomic modern additions ensure that this penthouse offers the very best in terms of luxury. Its iconic location, beautiful views and stylish makeover make this Penthouse in St Pancras Chambers a truly sought-after property!
Photos by: PHILIPVILE / Spotted on: homedsgn