Located in the heart of Austin, Texas and conceptualized by James D. LaRue Architects, the Blanco House is a warm and inviting residence that charms you with its obvious cheerful appeal. The owners of the home placed emphasis on a design that has seamless connectivity with the outdoors. To achieve this, glass has been employed extravagantly throughout the residence to create a seemingly transparent look. With beautiful lighting and floor-to-ceiling glass windows dominating the façade, the home blends in beautifully with its green surroundings.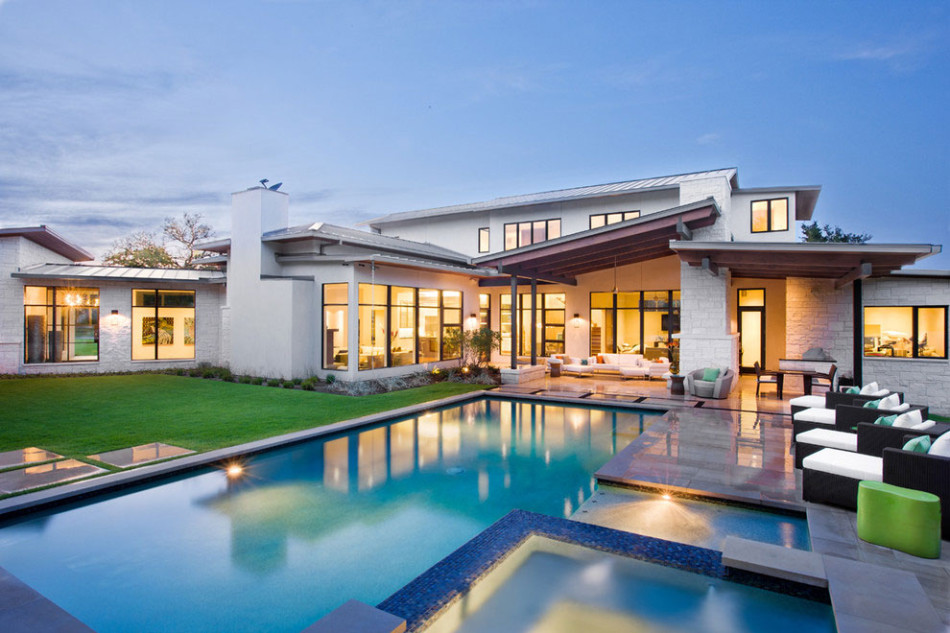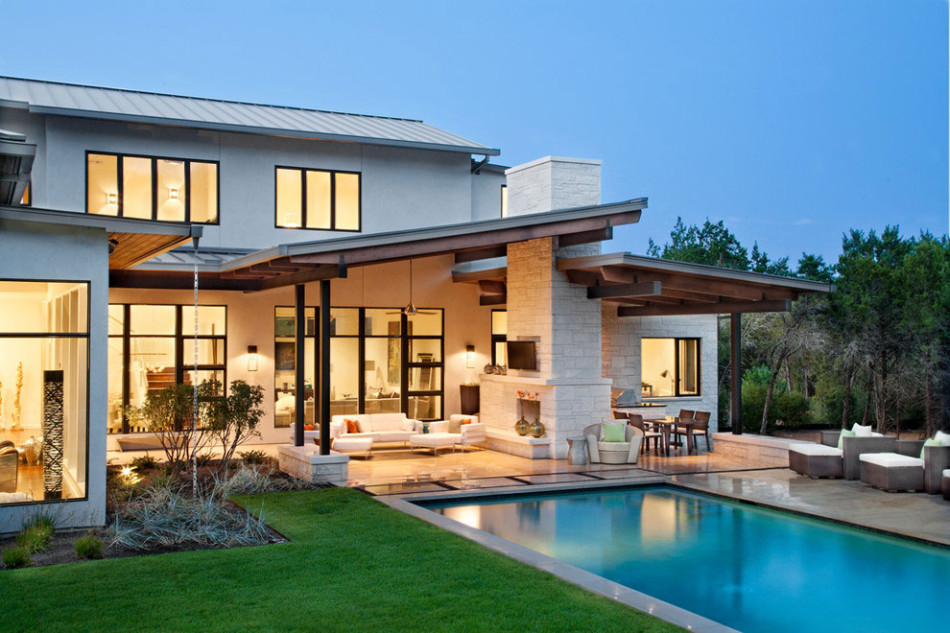 The interiors of the residence sport an urban contemporary look with sleek and polished surfaces accentuated by clean and well defined lines. The main floor houses a spacious living room, a lovely dining space next to a large window, an ergonomic kitchen and cozy breakfast rooms that offer a perfect start to the day. All these spaces are connected visually with one another with only ceiling transitions demarcating them in a stylish and sleek fashion.
Though the color palette of the home is neutral with pristine white dominating the scene, a touch of warm wooden surfaces and dash of color here and there offers balanced contrast. Modern art on the walls and accent pillows help add further color to the space. Plush bedrooms and a spa-like bathroom along with large backyard and a refreshing pool complete this pleasant abode. Lighting plays a significant role in elevating the house to a whole new level of sophistication. Cool, contemporary and refined, the Blanco House is a cozy hub with understated elegance.