With warmer weather comes the urge to celebrate! So pull out your party supplies as you plan your summer get-togethers. Of course, no bash is complete without the perfect decorations. We have you covered with all your festive essentials, starting with hanging party decor. Banners, lanterns and balloons all get a new twist this season with bright colors and innovative techniques. So try your hand at one of these lovely DIYs — your guests will thank you.
Food is a huge factor when planning a party. And while it should certainly taste great, your dishes should look just as fabulous. Combine decor and food with this DIY by Danyelle of Dandee. A mini circle banner is topped with a cheery ruffle topper sure to make your attendees smile. If you don't have a sewing machine handy, visit your local craft store for a spool of ready made ruffled trim.
Lindsey of The Postman's Knock helps eco-friendly design lovers throw a green bash with this triangle banner. Featuring recycled brown sacks and pages from discarded books, the banner is just as Earth-conscious as it is chic. Plus, it also showcases everyone's favorite font- Times New Roman. If you prefer a sans serif look, switch it up with letters in Arial or Calibri.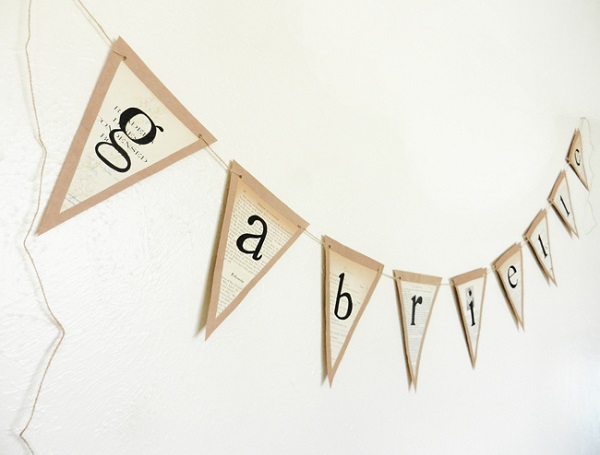 Party decorations are a great opportunity to test drive trends in your home. This paper craft project by Nina of Waffle Flower takes on neon colors head on with a circular banner and matching favors. Concentrating bright hues in a small area of your house keeps your guests from being overwhelmed while infusing some fun throughout your get-together.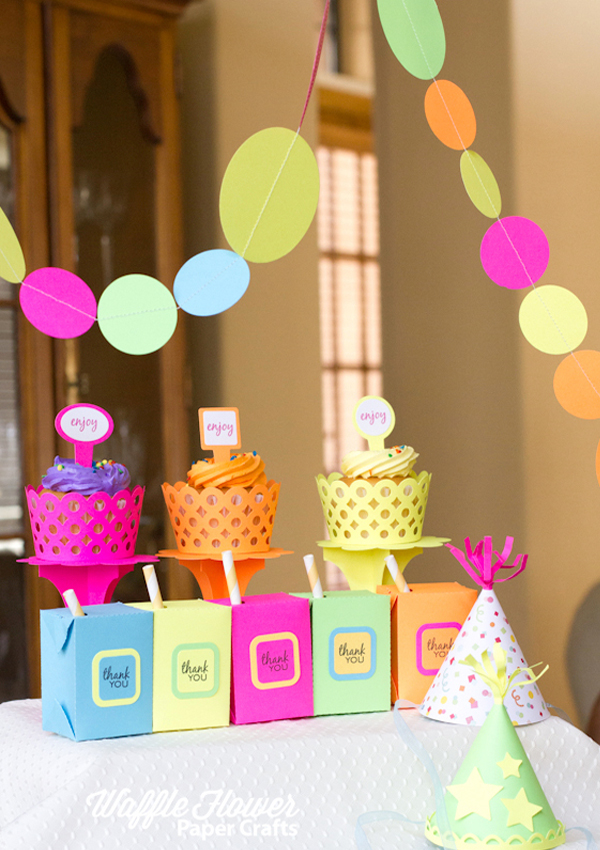 Inspiration for festive decor can come from the unlikeliest places! This paper lantern display by Jordan of Oh Happy Day draws its bright appearance from the CMYK color model (think printer cartridges). Tissue squares are the tool of choice used to achieve this party-ready decor sure to please any guest.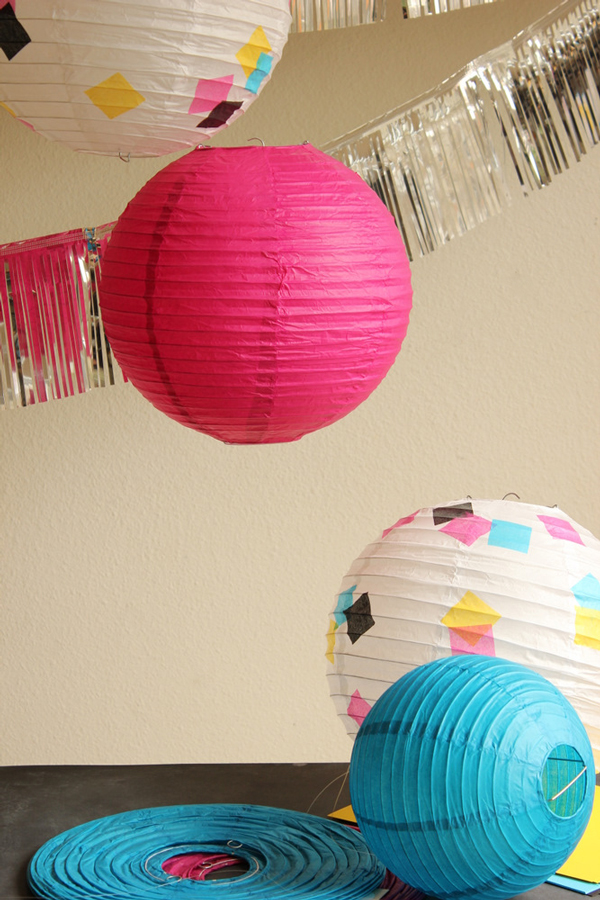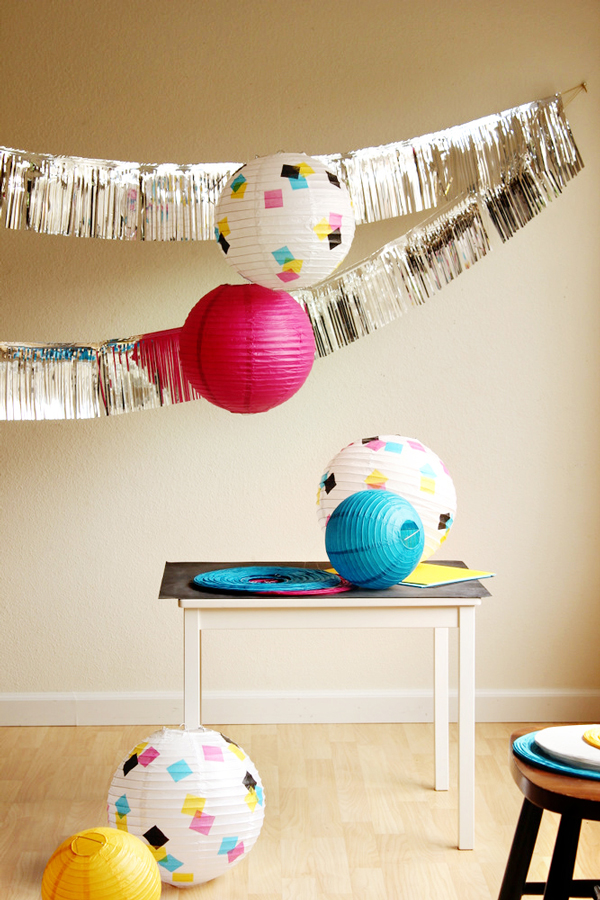 Nicolle of Libby Lane Press answered every color lovers' dream with this eye-catching DIY. While these beautiful orbs look complicated to achieve, the process is simple. The process is similar to the paper mache projects of our youth- wrap yarn around inflated balloons and harden with a cornstarch and glue mixture. Once your party is over, these decorations make the transition to regular decor effortlessly, so you can enjoy your creation long after the festivities have ended.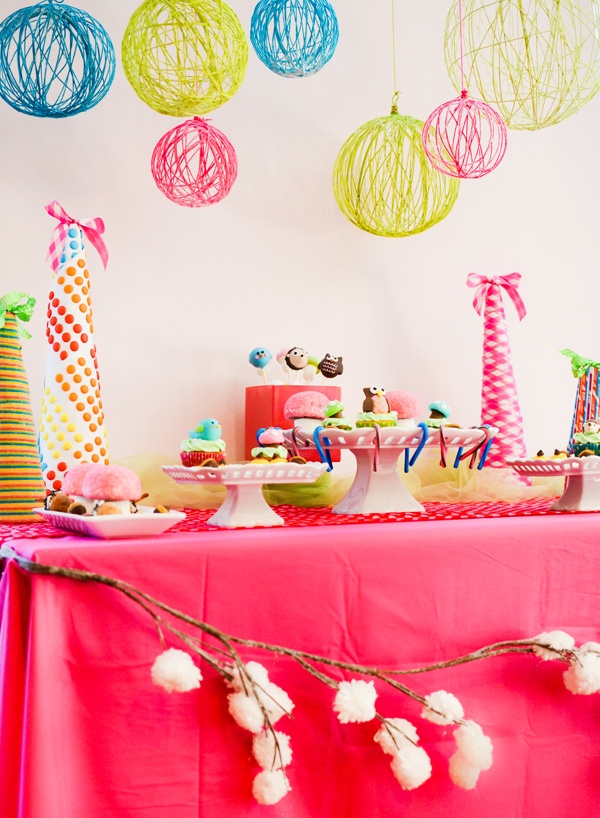 Honeycombs have been a party staple forever. With this project by Sophia of Mokkasin the familiar decor gets a modern update with fresh colors and a carefree arrangement. To create your own version, hang honeycomb tissue balls in varying sizes. For a fun extra step buy honeycomb balls in white and dye them with food coloring- you'll get to customize your display with one-of-a-kind hues.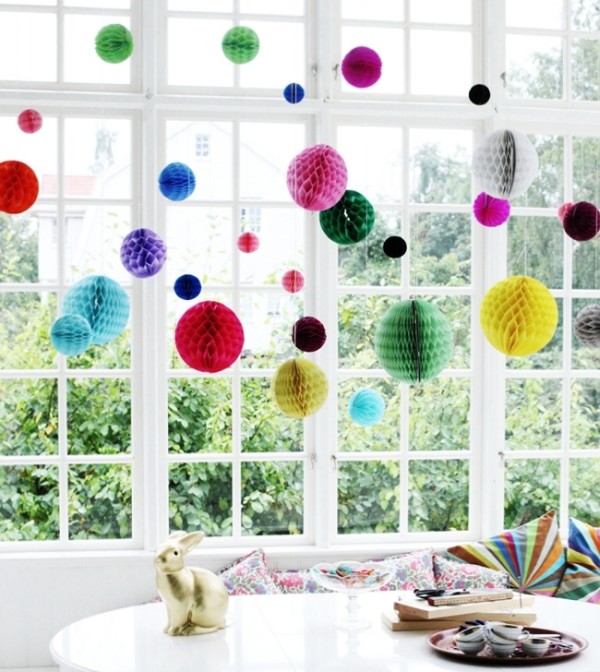 While these balloon decorations by Kelly of Studio DIY don't exactly hang on their own, the creative guest awards hanging from their strings make up for it. This twist on regular party balloons gives the classic party essential a new purpose. Imagine how happy your guests will be to be crowned the "Party goer with the Most Luscious Locks" while clutching a shiny balloon trophy? Something tells us they'll be happy.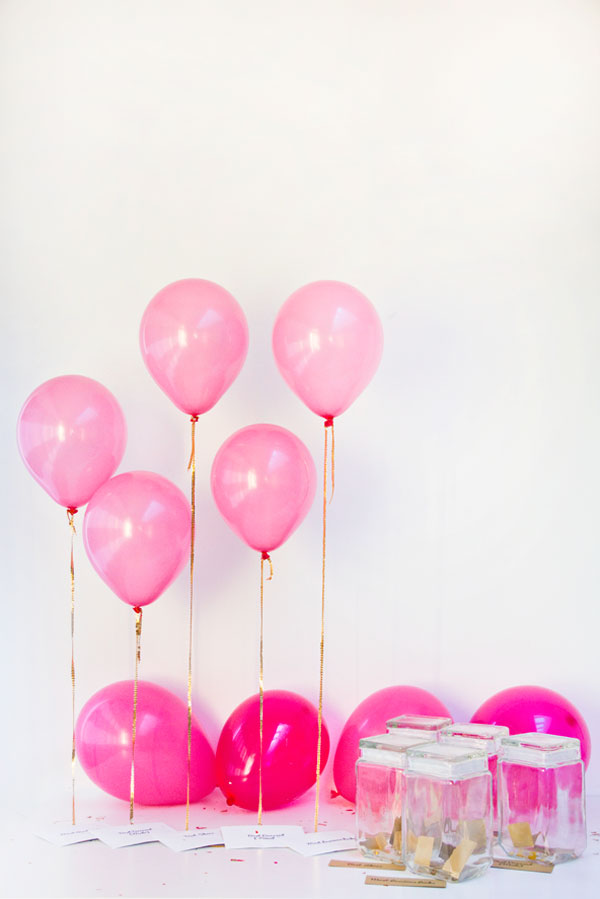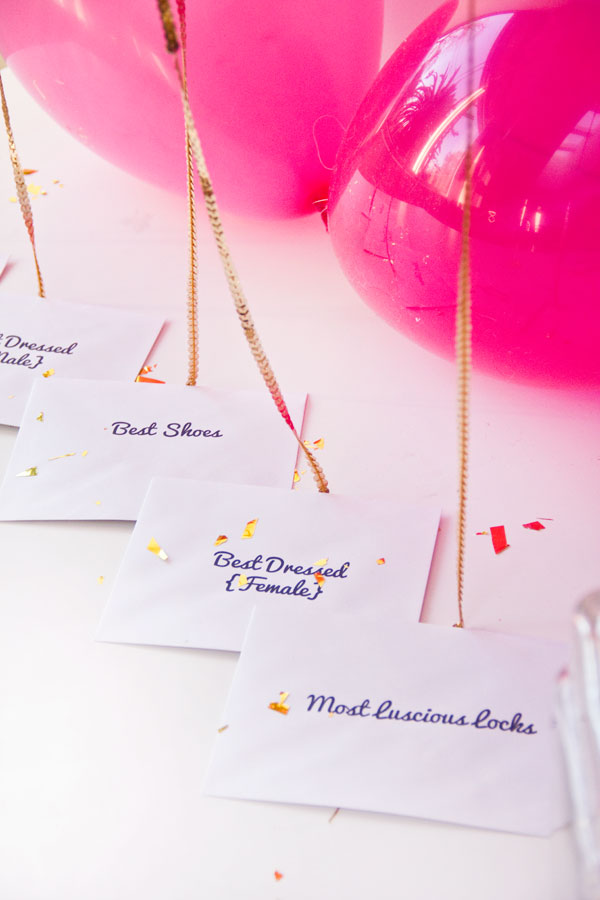 Now you're all set to start planning your own summer get-together! Your party's decorations help set the mood for all your fun memories, so be sure to infuse great style in every element. Have you started planning your own party decor? Tell us about it in the comments below.