Luxury might seem like something inessential, only conducive to pleasure and comfort, but the geometry of great design can uplift the spirit just like art does. Colors and shapes have a direct influence on us, our decisions and perspectives, and we are naturally inclined to admire the beauty around us.
Luxury as ephemeral art
These sumptuous living conditions and surroundings that we create for ourselves help us experience new truths and discover new stories. Luxury and colorful interiors seem to make a good home together when everything is balanced by carefully selected materials, patterns and design lines. Bowls of colorful fruits can become our passing joy and we get to experience it even more if we know its beauty will fade.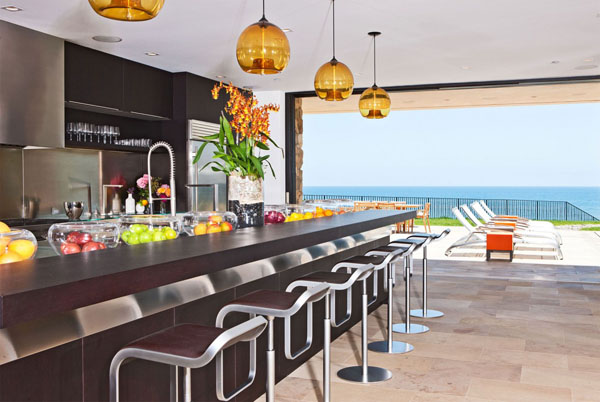 Indulging in a colorful and relaxing environment allows you to explore the beauty of our diverse world. So many nuances that go through continuous changes as the light diminishes or increases.
Luxurious ambient light at night
At night, vivid colors induce a sense of freedom, a jungle of design where textures hide in the dark and colors soften their cheer. Ambient light can help define different atmospheres, depending on your mood. After all, this is what luxury is all about – an abundance of feelings, memories, ideas, stories, transposed into the material world.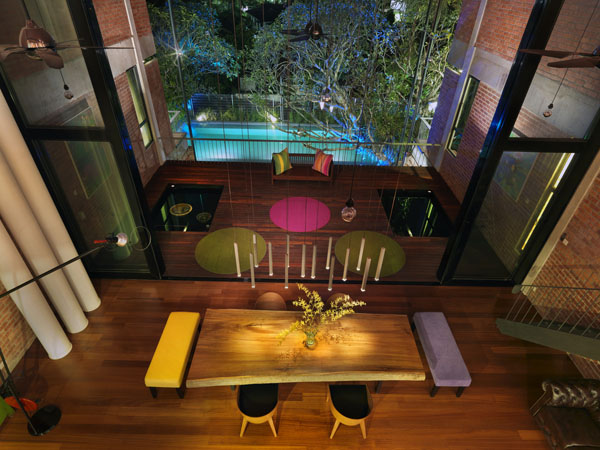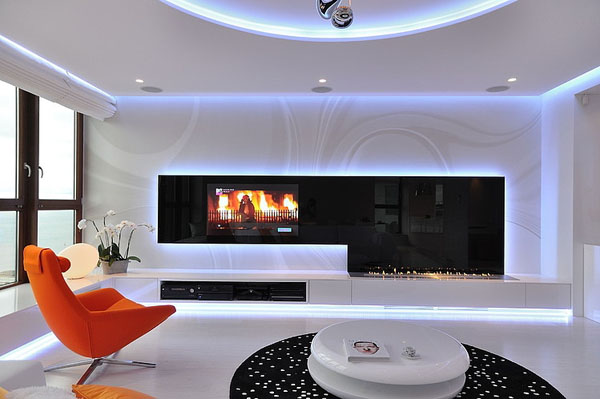 Luscious pristine spaces splashed with color
The world around us gets recreated because we are constantly on the lookout for something new and exciting. Interior designers have this natural instinct when it comes to combining stories and materials, feeling and colors or textures and memories.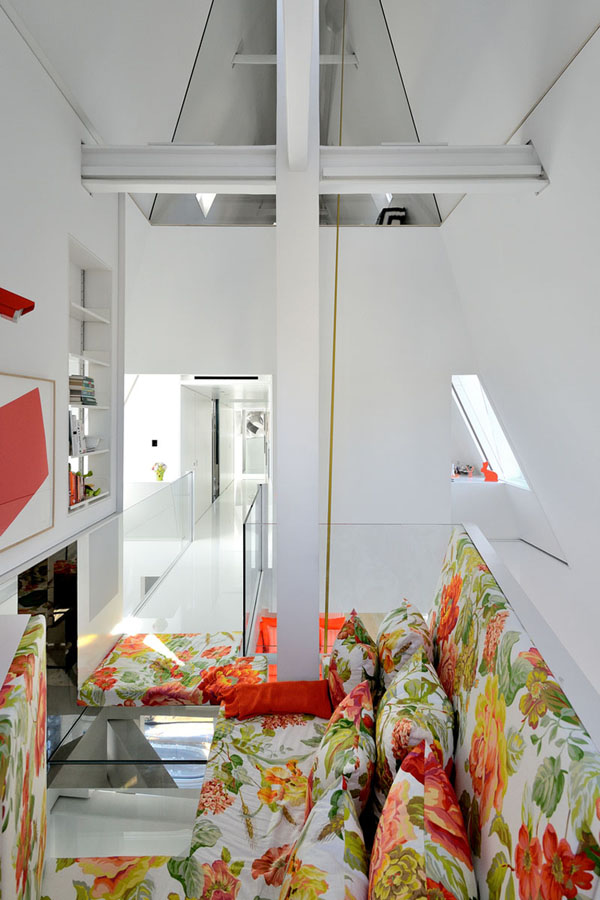 A multitude of colors speaks about the joy to live, it's a constant reminder of the beautiful things in life and their tendency to mix and match. As each life is different, each home display the happiness, impetuosity, naturalness its inhabitants believe in. An abundance of colors can also balance the cold feeling of materials used to create the living spaces. For example, colorful glass vases accentuated by expressive paintings cut through the cold atmosphere buried in the steel and glass staircase, thus lifting the floating staircase to new levels of expression.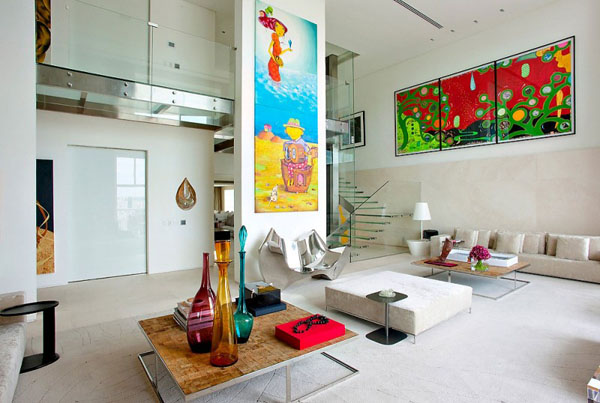 Cold color duos broken by lettering, or vivid warm colors captured in furniture and art create a sense of joy and private serenity. Both convey the playful spirit of the owner. When love for geometry intervenes, a bedroom can easily become the display scene for colorful paintings that encourages the use of natural, held back colors in the rest of the space. Take a second to imagine which of the following three photos sparks your interest.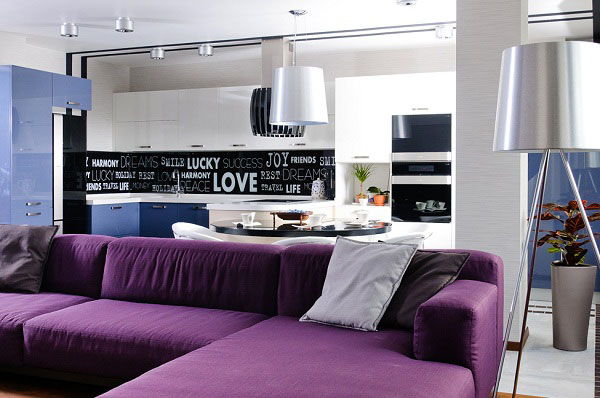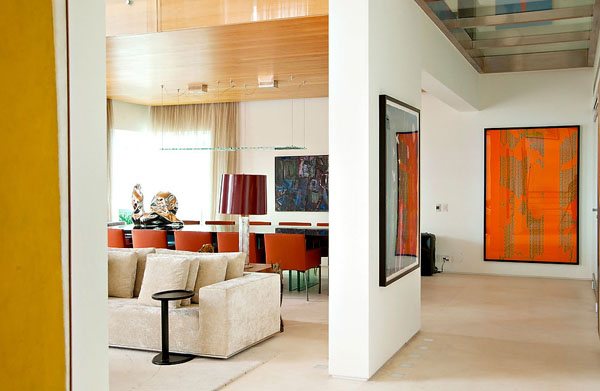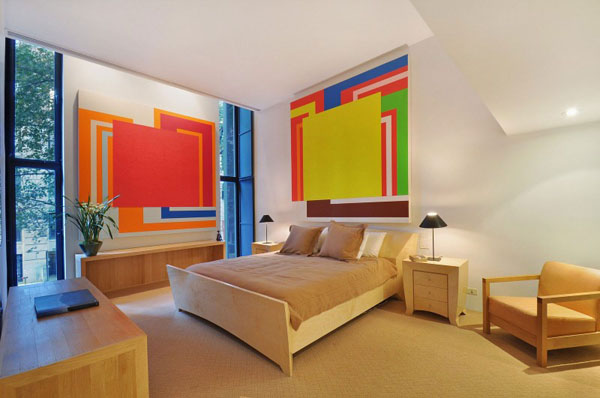 Then again, not only white spaces look good adorned with hot colors. When it comes to pure modern luxury, nothing screams party like a black and glossy surface adorned with a splash of colorful art.
Glossy black and colorful art
Prepared to take on the night entertainment, a bar area like the one pictured below takes me personally on a roller coaster through I-want-one-land. Luxury meets black when a sumptuous nature is required, but this example of highly contemporary style needs owners highly motivated to party.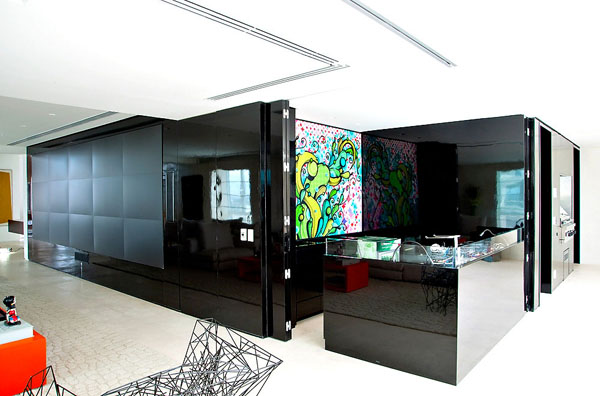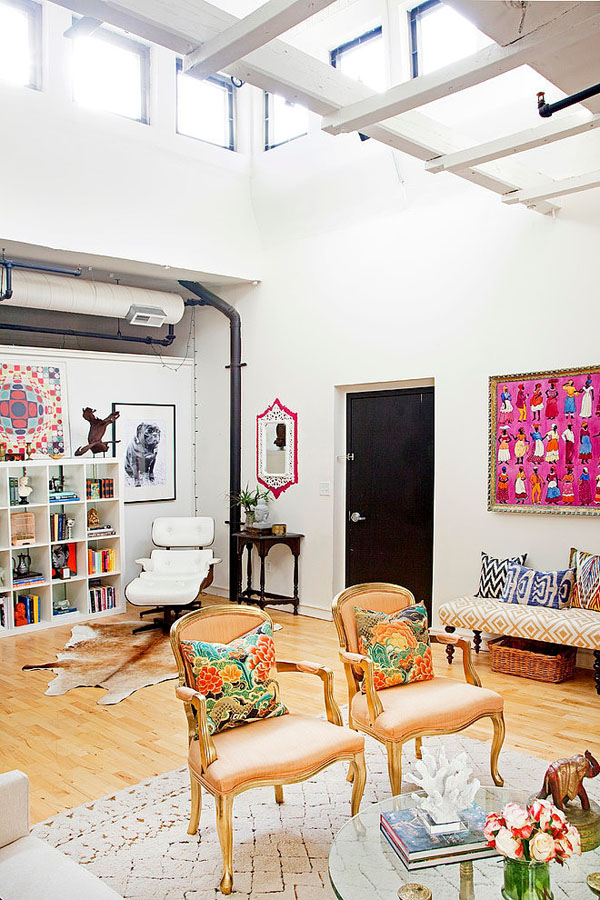 Next up, flooding your home with natural light in search for vivid colors. Whether a skylight fills your home with light or a sliding door brings the breeze inside too, vivid colors will always save spaces from monotony. Eclectic or hinting towards a traditional inspiration, public and private spaces can beautifully be combined into a modern conglomerate of styles with the use of color.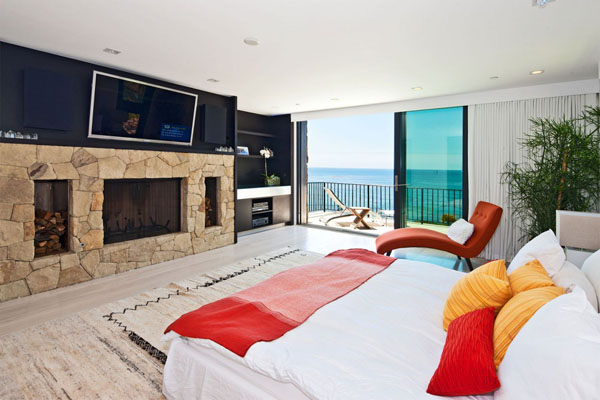 Big bright spaces exposed to a heavy amount of daylight catch on a feeling of luxury while double-height spaces have this larger-than-life feel to them. When a double-height glass room contains colors, they are subdued by the scale and openness. Carefully chosen furniture and design details, cushions and even flower can brighten up a cold space and offer an elegance reminding you of the simple joys of life – like colors.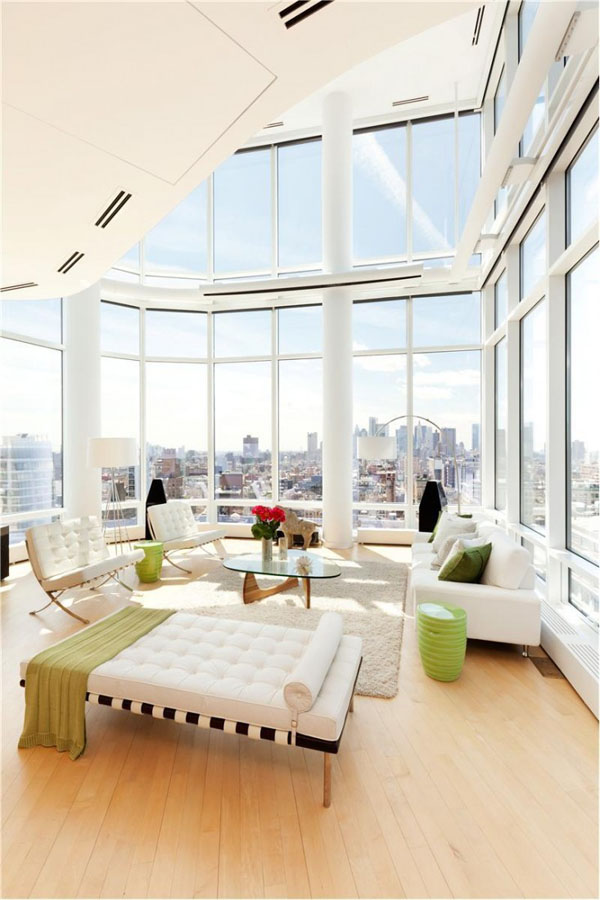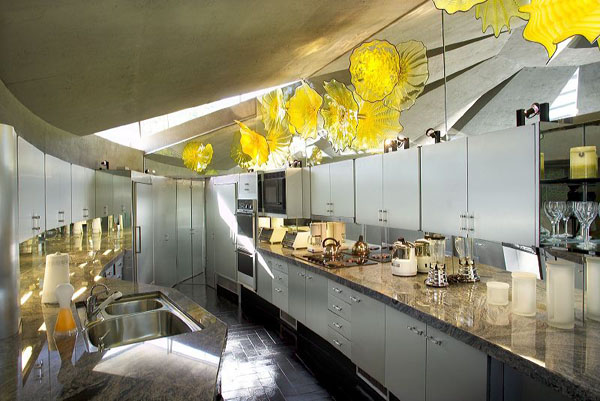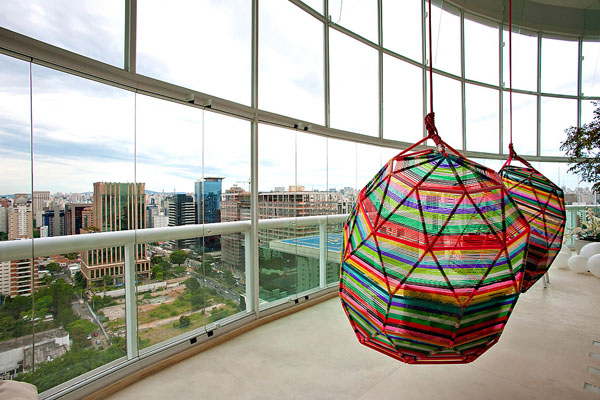 In our quest for luxury, not only high-rising panoramas adorned with Patricia Urquiola's Tropicalia Cocoon Hanging Chairs have the power to amaze us, bathrooms and pools speak the same language of hope for better design. When color and creativity meet, stunningly simple spaces can become platforms for observing the surroundings or they can become works of art themselves.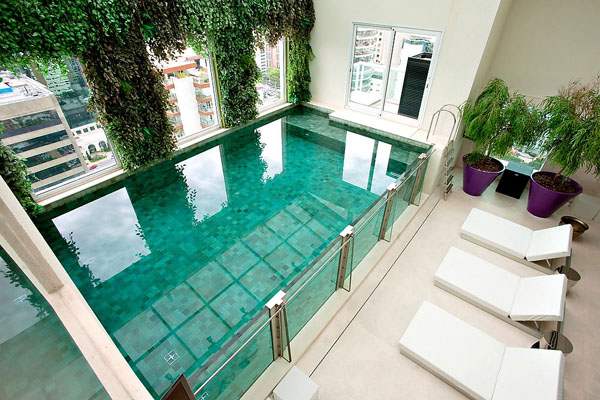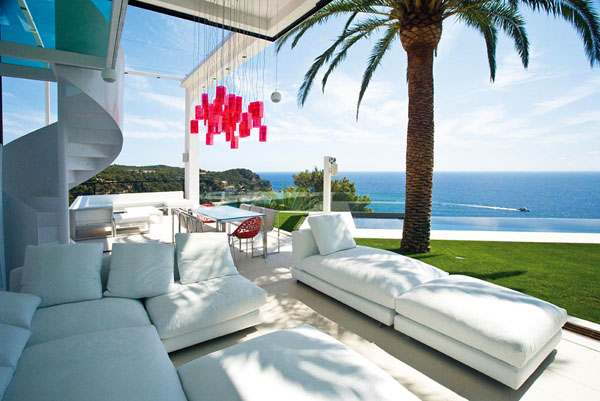 And when everything inside is beautifully decorated, the outdoors is simply a mirror of the inhabitant's care for both interior and exterior appeal.
Terraces, outdoor lounge spaces and nature
This balance between the beauty of interior spaces and an outdoor zone where man-made and natural colors meet is unequaled. This speaks of attention to detail, which is an important feature of luxury. Careful not to destroy the fragile balance between design elements and colors, you can end up having your dream home shining in natural light and sparkling with vivid colors, creating an atmosphere you will love to experience daily.