Docked on Mission Creek in San Francisco, California, this modern floating house is proof that life on the water can be beautiful, sophisticated and intriguing at the same time.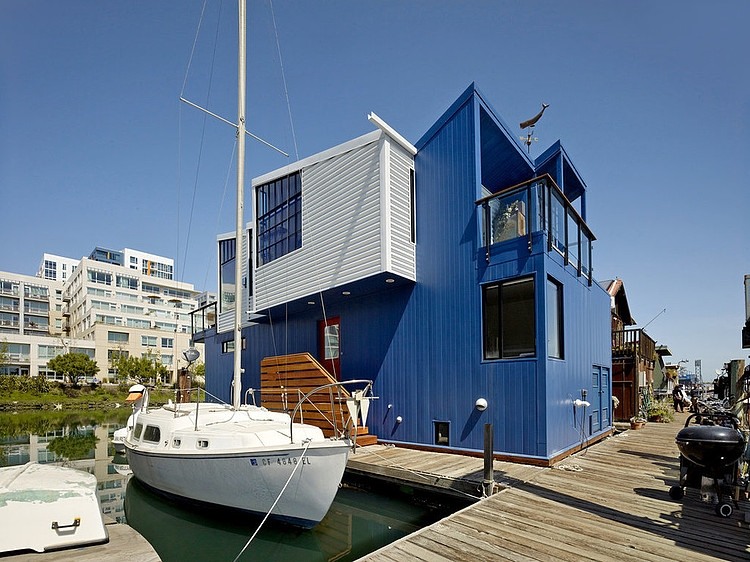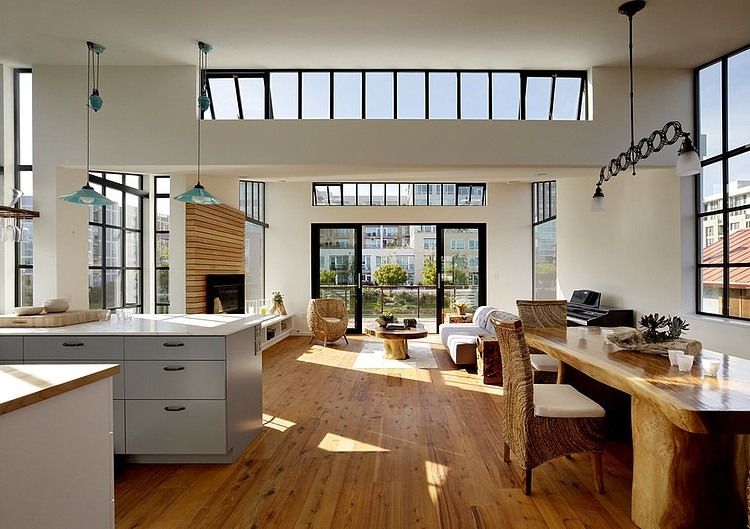 The long way to becoming the dream home for Sarah and Kimo Bertram started on land, in Sausalito, where the house-boat has been envisioned by the creative minds from Robert Nebolon Architects, together with general contractor Bart Elmer. The duo came up with the idea of nesting the structure in a boxlike concrete barge that not only protects it from the marine climate but also provides keel-like stability — a much needed feature on water.
The final stage came, and upon completion the house-boat was launched (disproving any technological opinions that it may not float) and towed through the San Francisco Bay to the place where it now proudly resides.
With a rather elegant blue and white exterior (finished in highly durable fluoropolymer paint), the 2,100-square-foot home doesn't even hint at the fantastic interior that you see upon entering. The design strikes with colorful additions that bring life and define the its personality. Everything has a contemporary touch, starting with the open space living room, the bright kitchen design and finishing with a stunning dining area.
The coffee table and the side chair are definitely the piece de resistance in this fantastic setup. They have been custom-made by Putra Salahin in Bali, together with the rest of the furniture.
Not sure about you folks, but getting closer and closer to the water has never sounded more appealing! Sarah and Kimo certainly knew how to pick this one out, don't you think?