Nestled outside Rome's Olgiata, Nook Osteria & Pizzeria is a diner that blends old-world Italian charm with modern accents delightfully and seamlessly. The interiors of this space were contemplated and brought to life by Noses Architects and the result is a nostalgic and relaxed background that allows you to enjoy your day as you dig into the fine cuisine here. More than being just a diner, one look at KOOK will tell you that it is designed to be a place where friends can hangout and have some fun.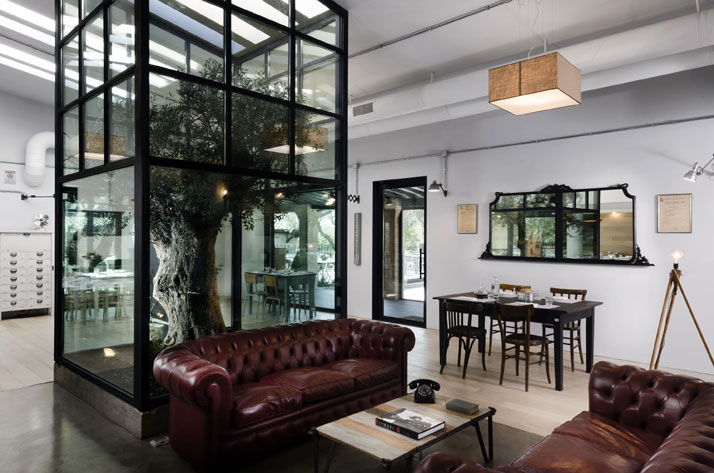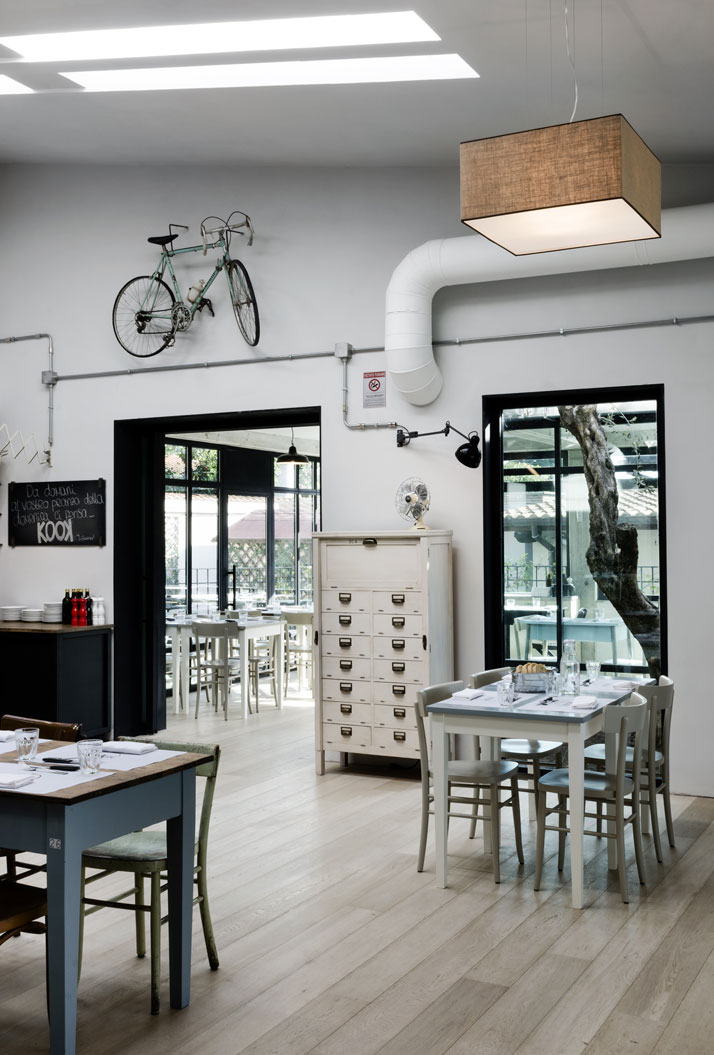 The aura inside KOOK is one of a laid-back setting that allows you to skip the constant race with time and the rush of urban life. The plush couches with their traditional demeanor, the beautiful lighting and the muted colors help in unwinding and thoughtful contemplation. The central atrium with an olive tree symbolizes all 'wisdom and character' passed down through the generations. Lovely white walls coupled with wooden surfaces in earthen tones further complement the tranquil atmosphere.
Use of classic wooden chairs combined with modern pendant lights on top symbolize the blend of styles and philosophies at work here. A Bianchi bicycle displayed on the wall, exposed pipe surfaces and bright mirror finishes combined with lovely use of glass complete this fabulous diner. The interiors of KOOK take you back in time as they are both rustic and nostalgic at some level.
Yet, current elements are effortlessly integrated to create a comfortable and warm backdrop. Inimitable flavor of Italian cuisine and the delectable specials of the chief complete your day at KOOK. And just in case you do not understand their philosophy, etched on walls is the message in Italian, "Whoever doesn't enjoy his meal is crazy, furious and devoid of common sense."  A sentiment we could well day with as we sit for meal every single day!