In the modern world where space is becoming an absolute premium, it makes sense to use every inch that is available. Changing an existing industrial building into a lovely contemporary residence is a sensible way in which one can create a beautiful home that is both functional and aesthetic. Brooklyn Studio created by David Berridge Architect is a wonderful case in the point as the designers transformed an old union hall into spacious and vibrant dwelling.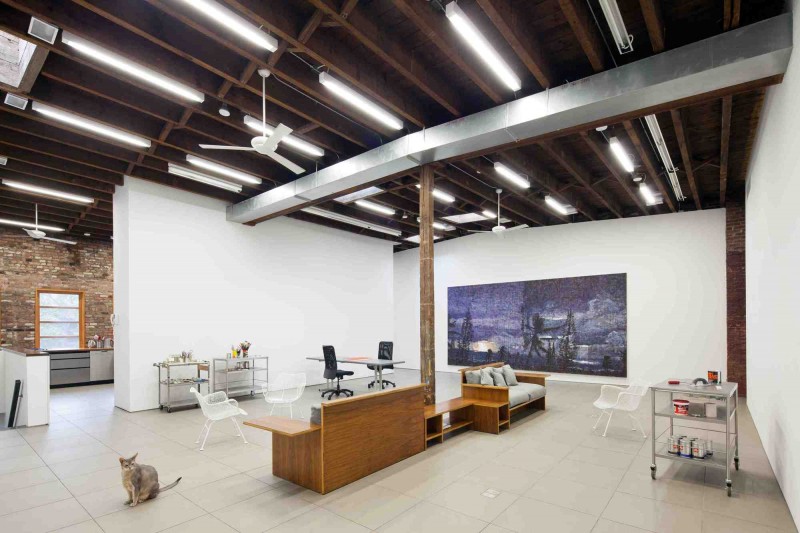 Located in the Clinton Hill Historic District, the home has an airy and inviting appeal to it. Despite the building's altered interiors, many of the original traits of the structure are still visible in the form of exposed brick walls and the wooden ceiling. The modernized home has flowing interiors that stray a tad bit away from the normal lines of public and private areas. A large living area with a compact work station, smart décor and a lovely fireplace welcome you.
Designed to serve the needs of an artist, the home provides for ample room even as the large floor-to-ceiling glass windows provide seamless visual connectivity with the world outside. Though largely clad in stone and glass, warm wooden tones in the form of furnishings and the kitchen countertop break up any monotony. A swish bedroom that also offers views of the green outside completes this vivacious and colorful abode.
With loads of natural ventilation couple with many layers of artificial lighting, the interiors create the perfect ambiance for an artist to indulge in his skill. Sporadic presence of décor along with smart storage shelves also help in accentuating the light and fresh appeal of Brooklyn Studio.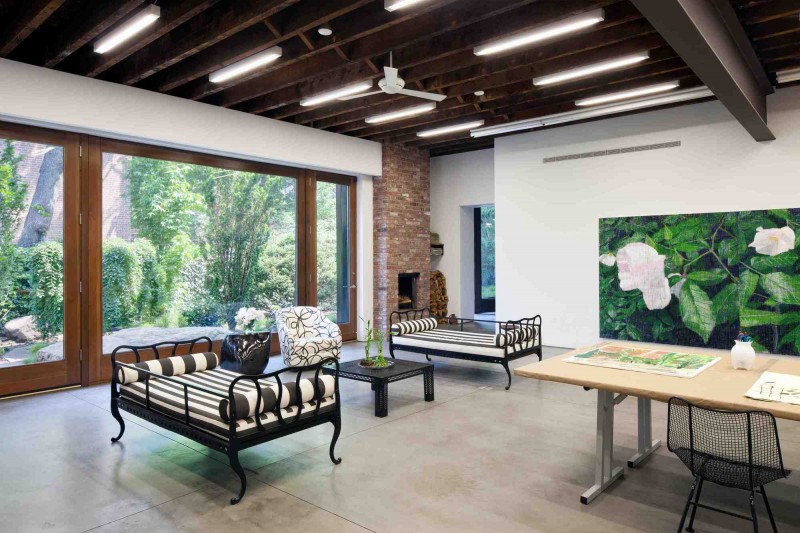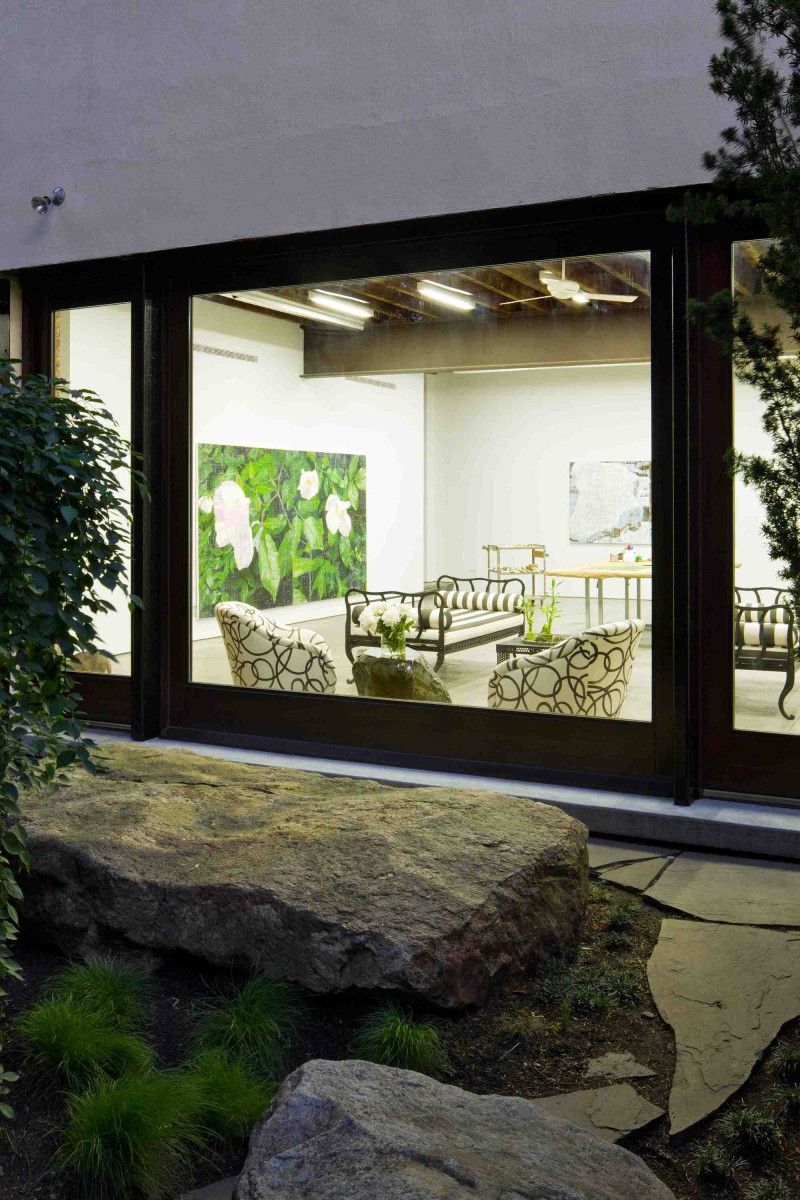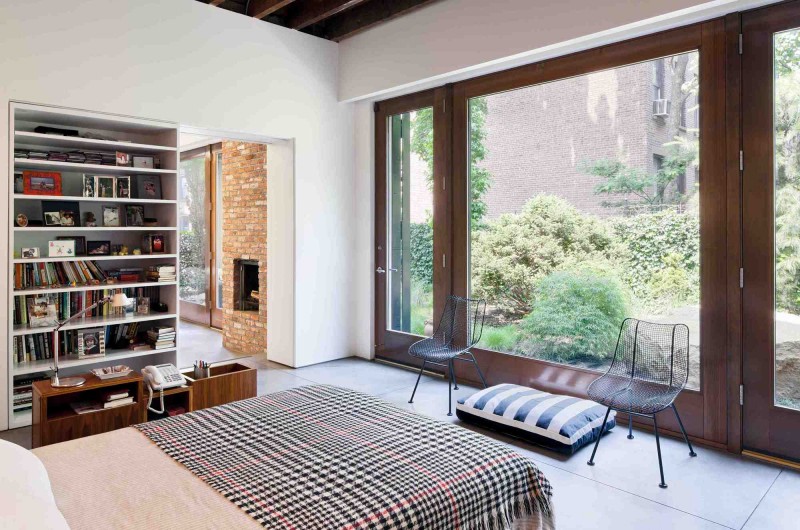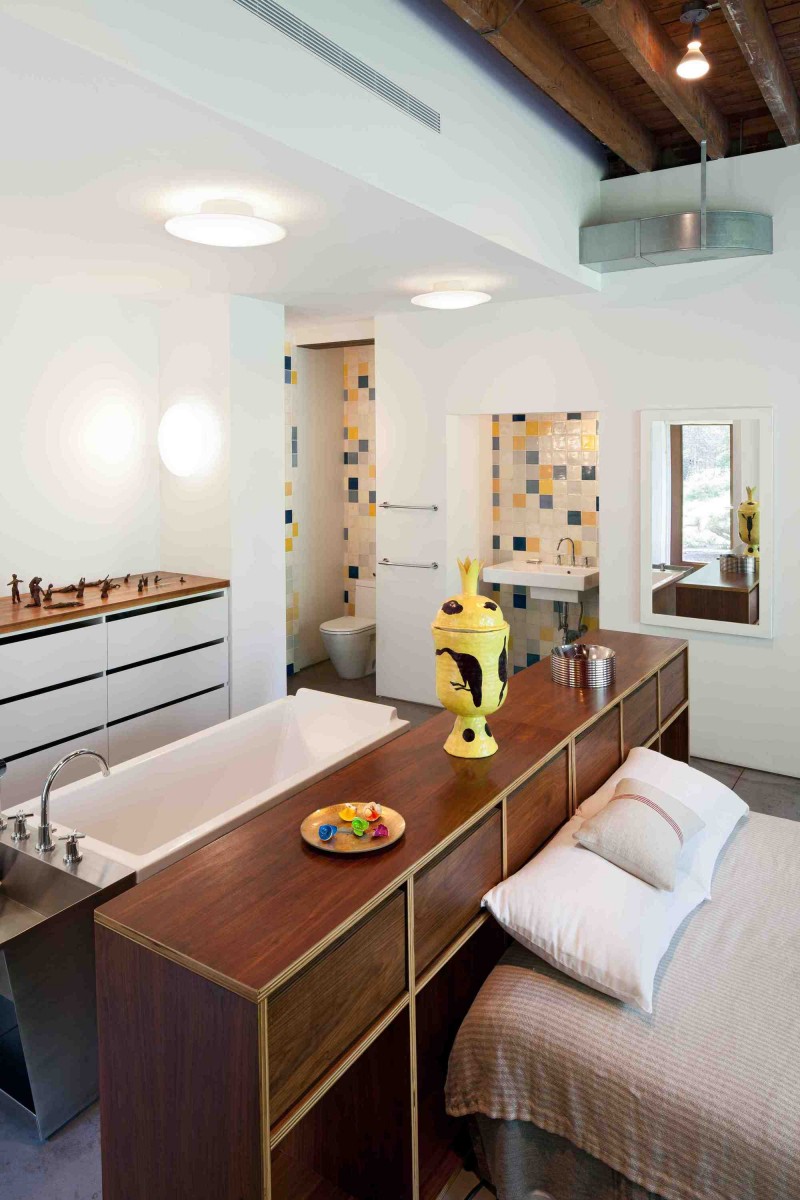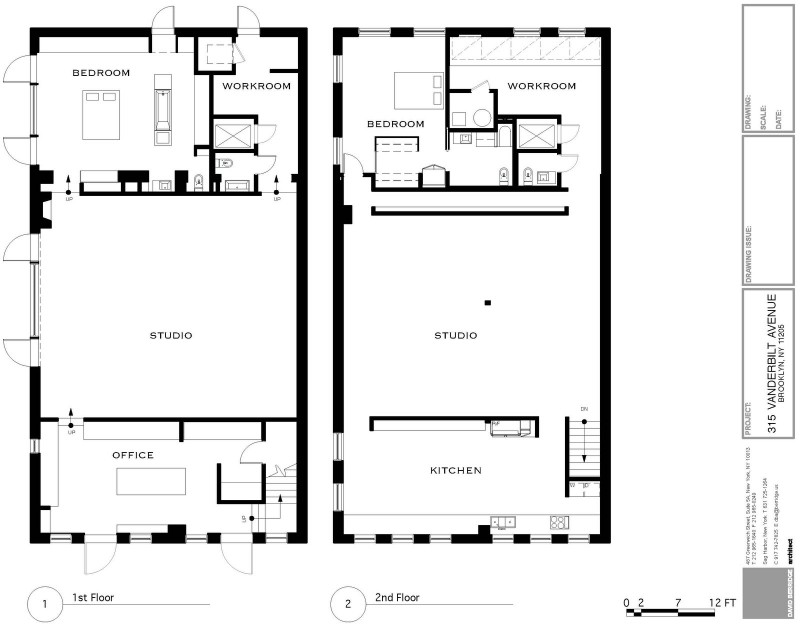 Photos by: Adam Friedberg and David Berridge