When people talk about 'life on the road' it is most often about an adventurous trip or two that took them to a few exotic places before they found their way back home. But when 50 year old Joseph Tayyar tells you about the same, he literally means every single word. This resourceful and creative animator by profession has turned a truck into a mobile house that is as stylish and convenient as any modern home.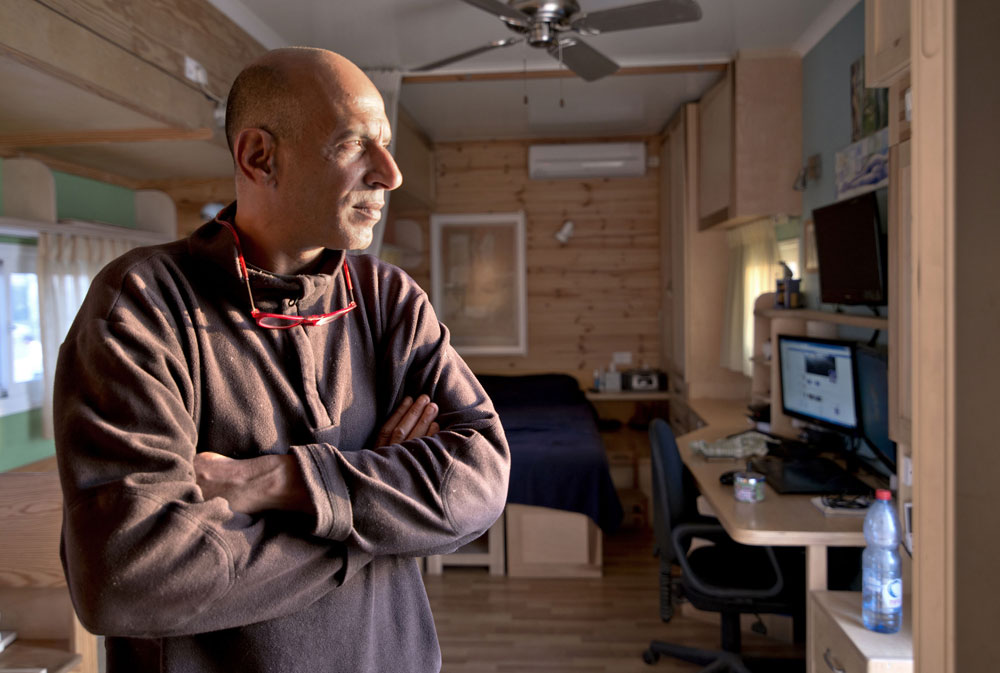 The entire enterprise started when Tayyar saw a program on television that talked about homes on wheels and having had plenty of experience in carpentry and interior design, the man decided to make his own residence that can move from place to place. It is one thing though to come up with such a plan and a whole different proposition when it comes to execution. After plenty of work, years of fine tuning his design and well over NIS 800,000 (approximately $225,000) later his dream home was born.
One look at this gorgeous truck and you will realize that living inside one is not all that bad; especially when it has been crafted in such a stunning fashion. Walls are seven inches thick and offer ample insulation. Wooden surfaces throughout the modern kitchen and the bedrooms, compact work area, sleeping quarters, a seating area and the toilet and shower installations combine to make it a complete contemporary house that is ready to move in a second's notice. Photovoltaic panels on top of the truck provide it with solar power, while a large tank under the bedroom takes care of the water supply.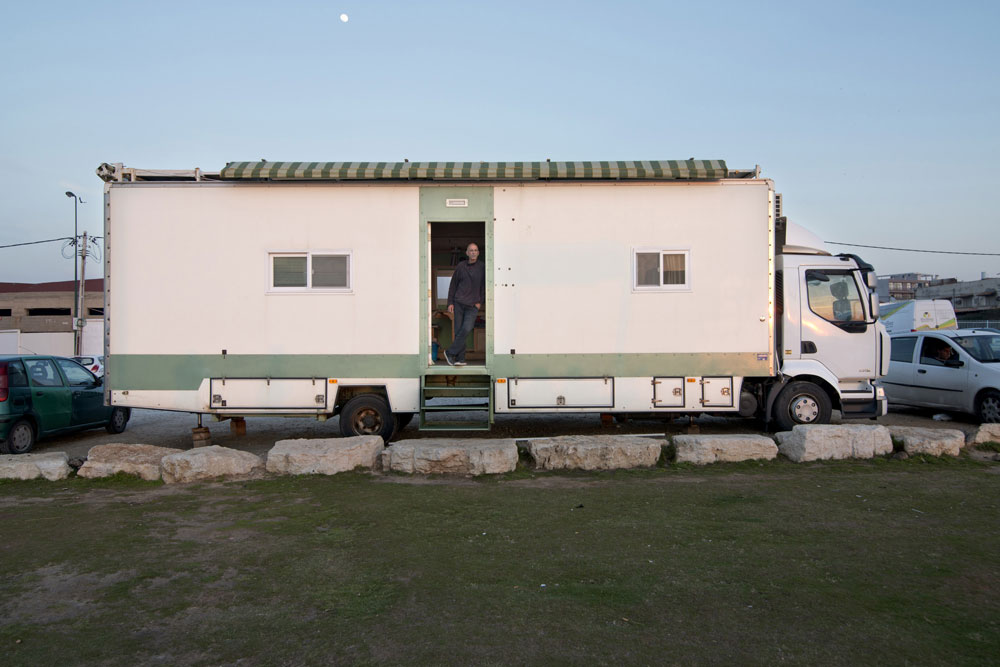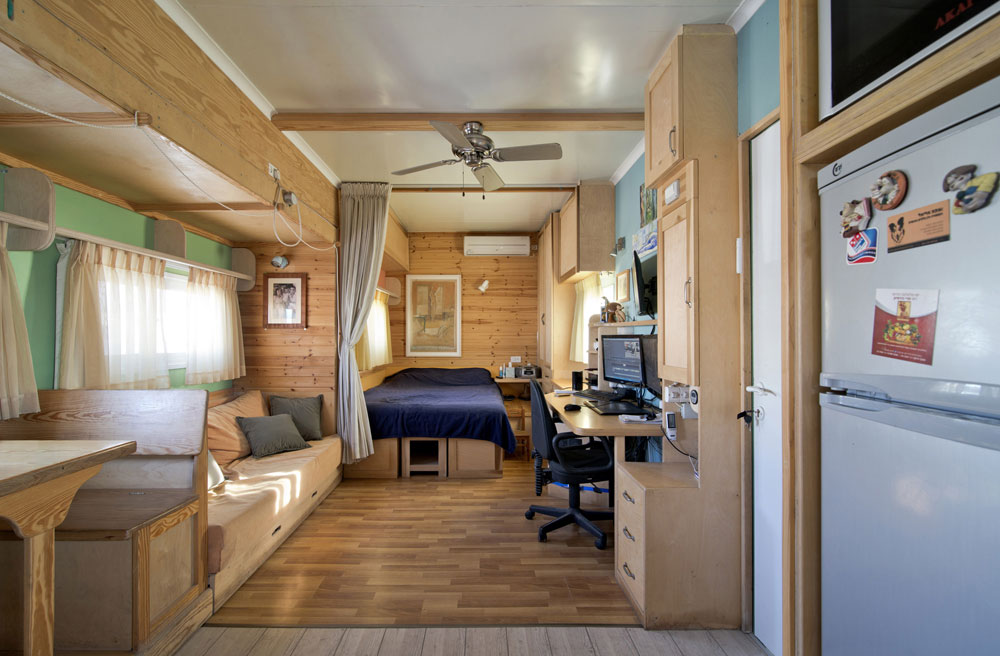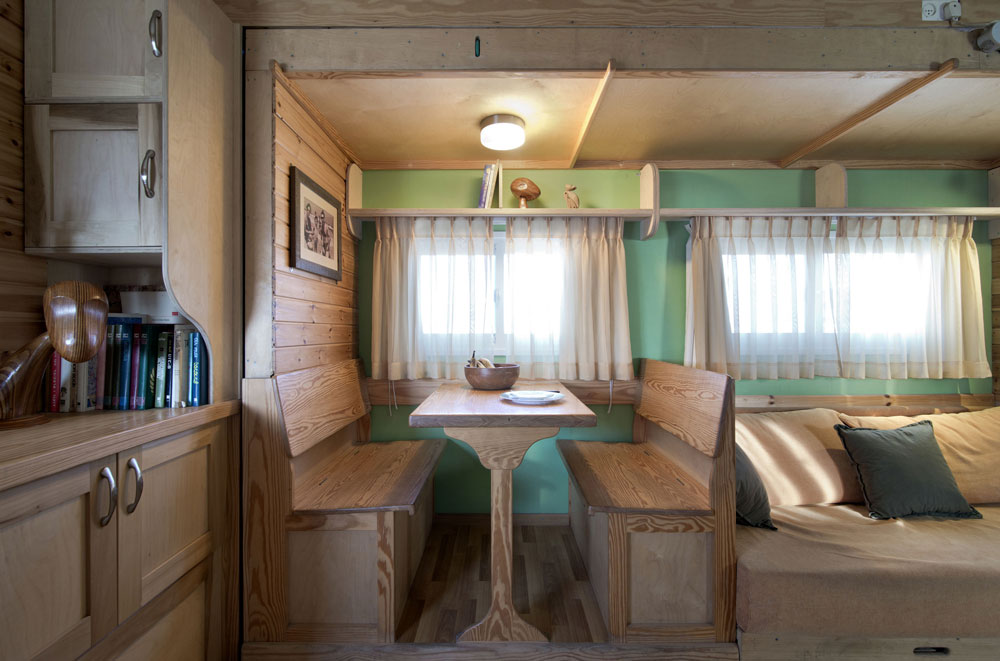 The 11.5-meter long truck provides surprisingly spacious interiors and with all the individual elements being designed to perfection, the truck house never feels any different from a regular residence. Tayyar dreams of many more such mobile homes coming together to form a vast community of 'village on wheels' where denizens can break away from monotony. Avoiding the hustle and bustle of big cities along with an escape from air pollution, property tax and the electricity companies are some of the many major perks of this dynamic lifestyle.
Are you inspired to follow suit?
Fore more info, Joseph Tayar can be reached on Facebook // Pictures by Ilan Nachum