When you mention Texas one can't help but think of oil rigs, amazing cattle farms, tycoons and a rather arid landscape. But keeping away from the culture of "bigger, better and faster", the Hill Country residence in Austin has our thirst for architectural design fulfilled.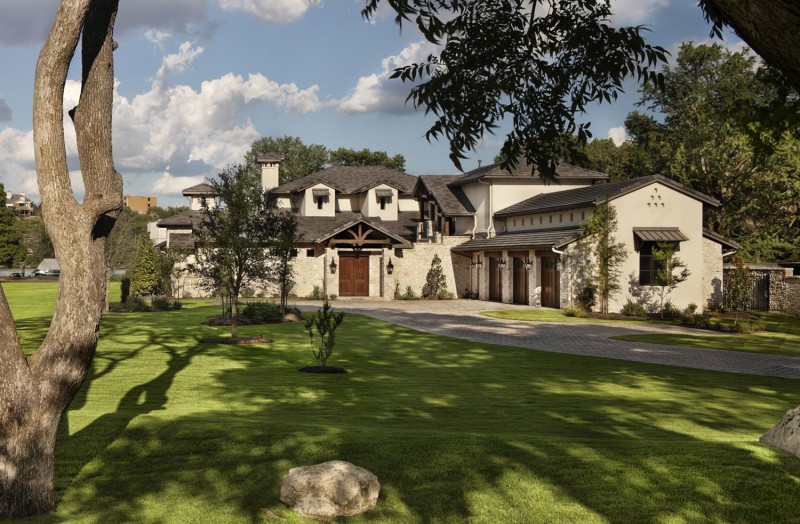 Jauregui Architects, Interiors & Construction are guilty for the rustic yet modern feel of this exquisite jewel. The house looks big but sophisticated, with an exterior clad in stone which enhances the whole country style feeling. However, upon entering, you soon realize that the rural and the austere you expected have been replaced by clean lines and an overall modern design adorned with luxurious accents that help create a timeless decor that would impress even the most posh.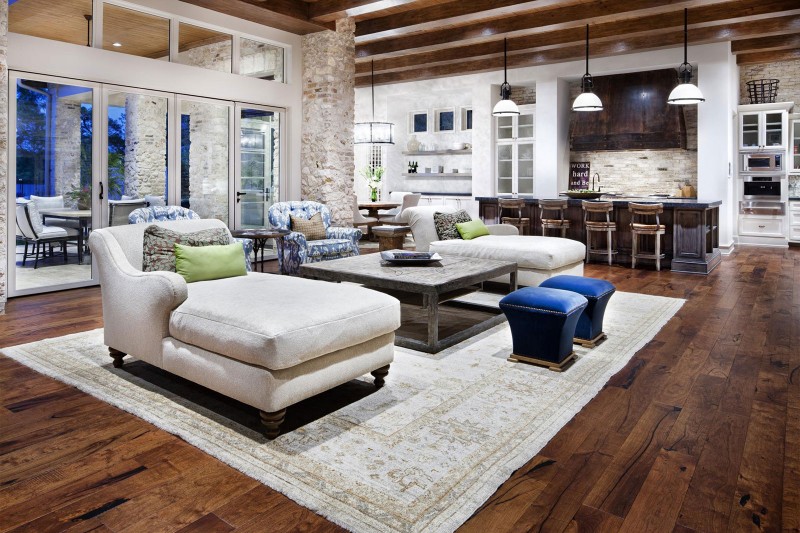 The Hill Country mansion has a very strong personality. The fairy-tail atmosphere draws you into a stylish world with wooden beams, fancy wooden floors, raw bricks accent walls, plenty of stone and furniture with an unpolished beauty.
Wood is the prime material for everything in the house. It looks old (salvaged) but extremely chic at the same time. In the large living room everything is cozy, relaxed and sprinkled with some French touches. In the kitchen, although small, everything is well organized and has its place. Plenty of natural light fills the dining area, adding character to the whole setup.
Upstairs on the wooden staircase and we leave the rocky world behind. That's where the bedrooms are. Neat, rich in details and inviting, the rooms are decorated to suit a purpose — relaxation.
Another of the many reasons why we love this Texan home is this stunning outdoor terrace that opens up in the backyard, leading to the pool and a lush green turf. Certainly creates an amazing contrast with the home's entrance, don't you think?