Storage is a necessary element in any room. While there are hundreds of innovative space saving solutions out there for the taking, you can always depend on one staple to never go out of style: dressers. Short, tall, shallow or deep, there's an arrangement available to meet every organizing need. And there's also a design to suit every taste. Still looking for the perfect dresser for your home? Here are some DIY ideas to help you create your own dream chest of draws.
Incorporating Trends: The Ombre Effect
Open any design magazine and you'll spot at least one project incorporating the ombre effect. Snag a little of this trend for yourself by painting the front of your dresser. Featured by The Bungalow Blog, this multicolored dresser in a muted blue is a subtle take on the popular technique. Consider using a similarly soft shade if you're looking for a quieter pop of color in your room.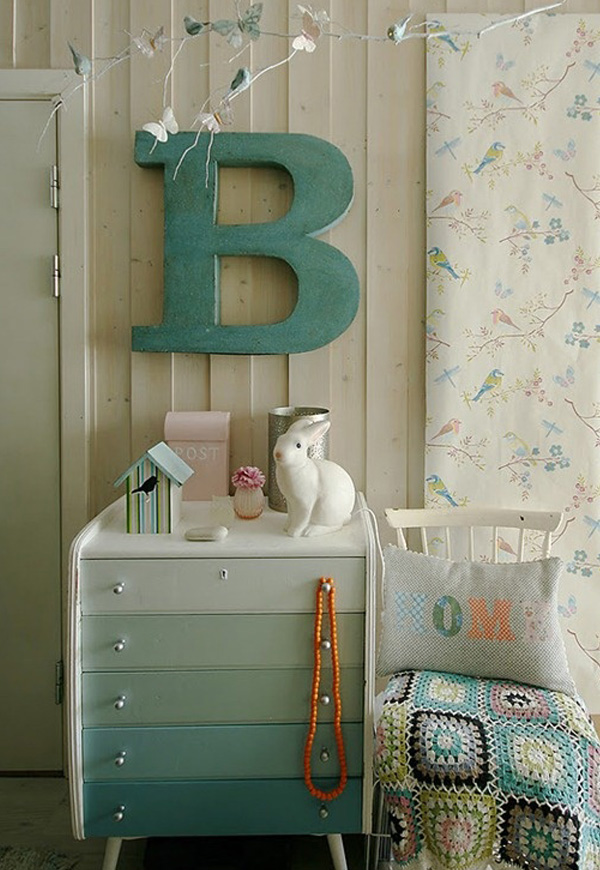 Here's a warmer take on the ombre trend. Our Party of 3 gravitated toward a citrus hue when transforming their garage sale find. When DIYing your dresser, don't forget to give the hardware a facelift- this dresser really stands out with the contrast of the white handles.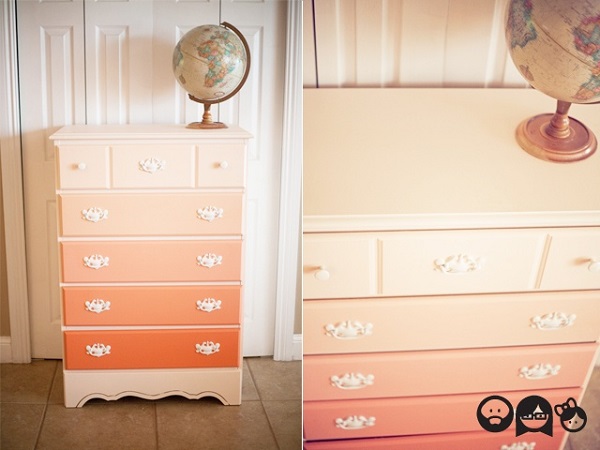 Geometric Designs Are Simple But Stunning
Geometric shapes are another trend taking center stage in interior design right now. If you're excited by clean lines and simple patterns, consider giving your dresser an update with a geometric treatment. This project from Stars for Streetlights melds the classic appeal of black and white with a trendy triangular configuration flawlessly.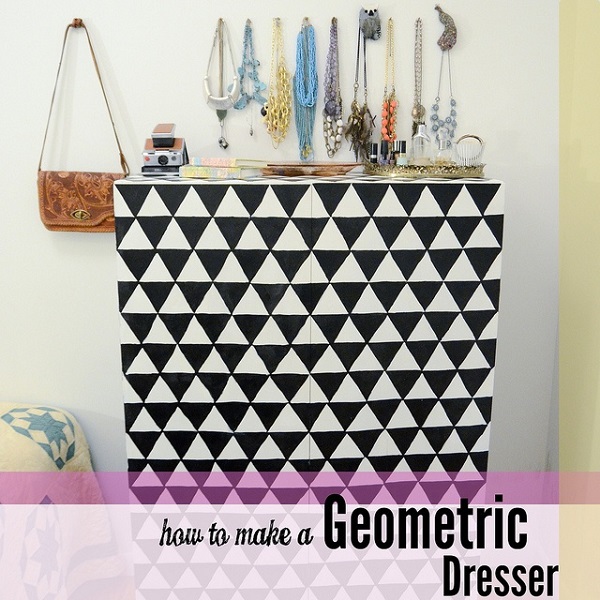 This pink and green dresser from The How-To Gal is funky and youthful, perfect for a child's bedroom. You can easily change up the look of this project with a different color scheme- try blue and white for a nautical theme or gray and white for a modern one.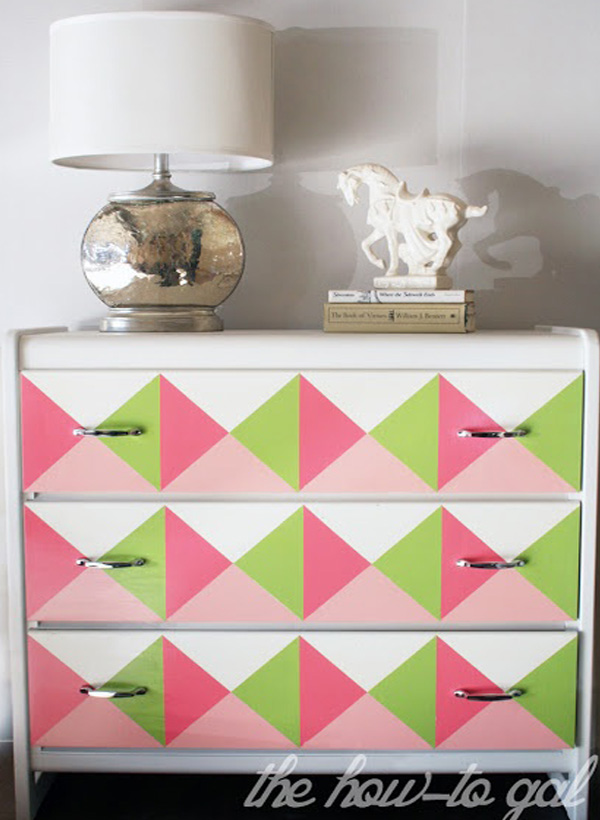 Featured by Fengshui Dana, this bright dresser is for the bold among us. This project is ideal for DIYers in love with the popularity of neon hues right now. Customize the project by changing up the color combination or painting squares instead of triangles.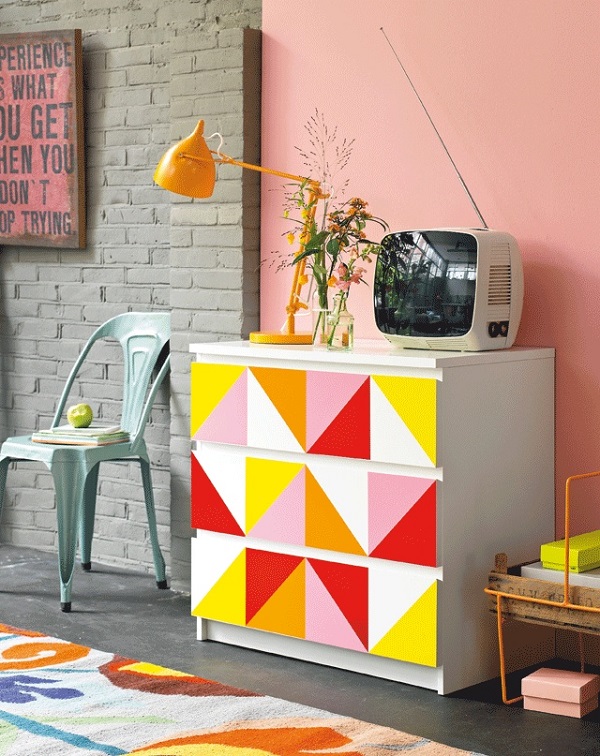 A secondhand dresser becomes new again with a fresh coat of paint and Moroccan-inspired design on the drawer faces. While the painting process may seem daunting, the result of this eye-catching dresser from DIY Network is truly worth it.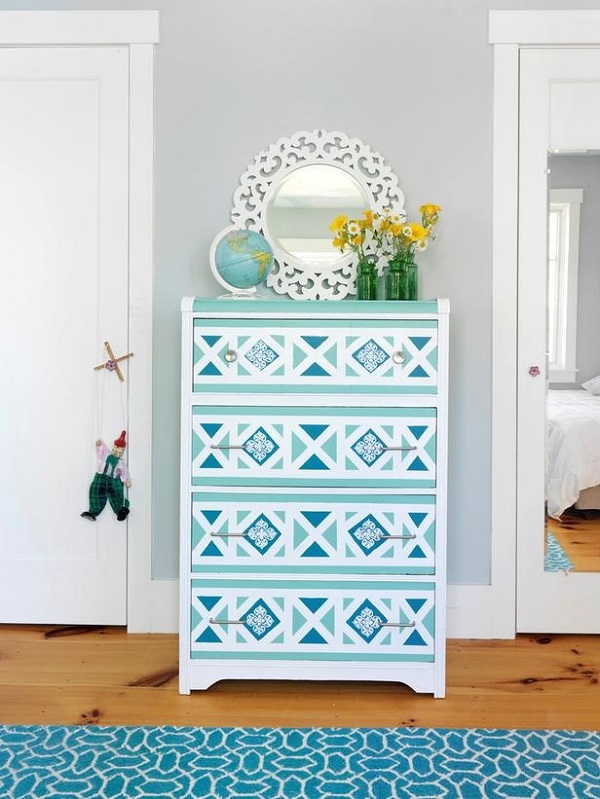 One Color, Solid Design Potential
Sticking to a simple design can really pay off when upgrading a dresser. This DIY from Centsational Girl proves that white can be just as stunning as an electric hue. For a touch of added elegance, consider attaching painted overlays like the lavender ones on these drawers.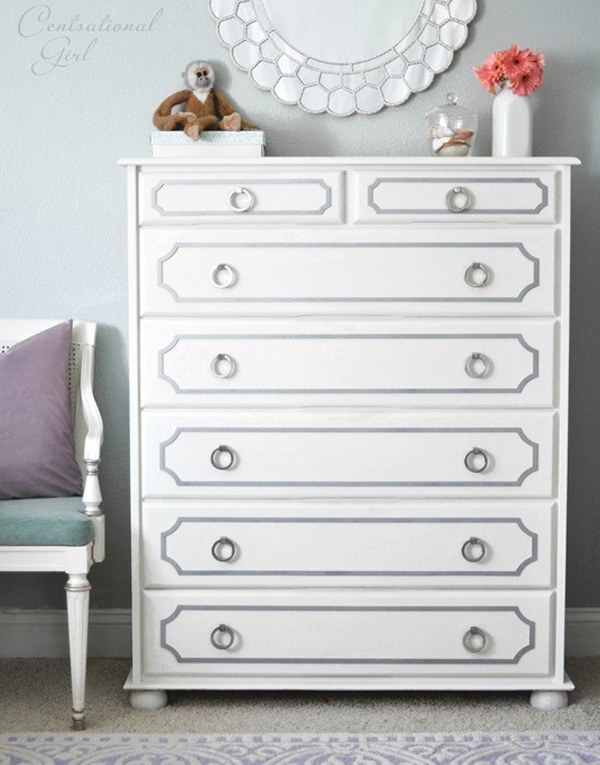 While certainly a shock of color, this hot pink dresser from jRox Designs could provide the right accent in your space. The white trim balances the design.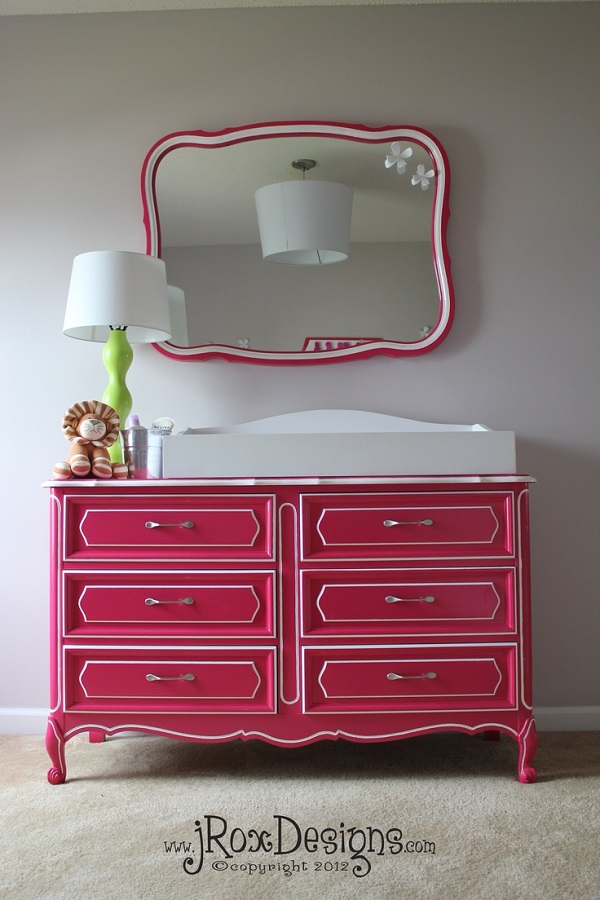 Have you ever fallen in love with a color, but weren't sure how to incorporate it in your home? When Amanda of Unexpected Blessings inherited an old dresser, she suddenly had the perfect piece to showcase this beautiful mint green. A change in hardware completed the shabby chic look.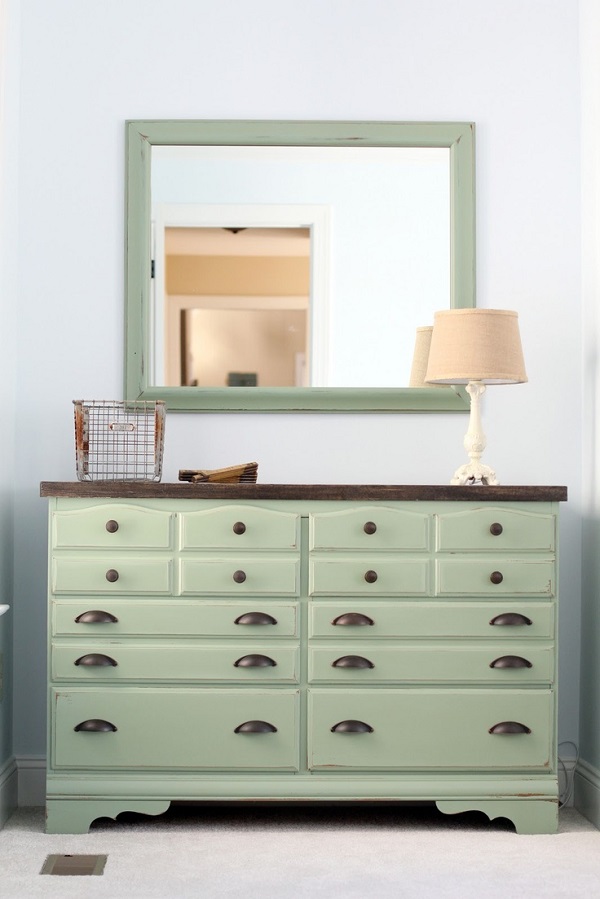 Stick to the Basics with Decals and Wallpaper
While paint is an easy way to change up the look of a dresser, there's an even simpler solution for freshening up your furniture- use decals and wallpaper for a quick transformation. The retro floral design of this dresser from DIY Network can be replicated with a few decals.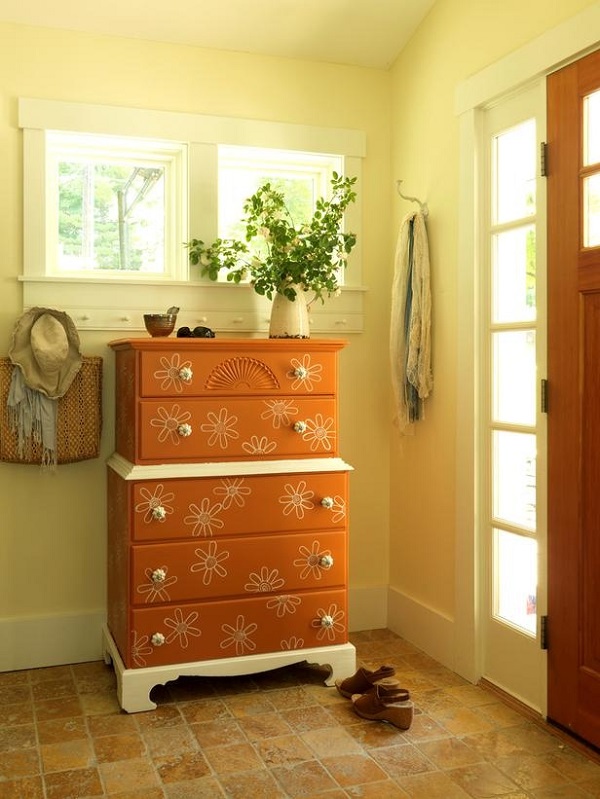 If you aren't sure you want to cover all your drawers with wallpaper, try putting paint in the mix. This dresser featured by Spearmint Baby features alternating drawers decorated with varying shades of blue paint and coordinating wallpaper. Don't worry about the colors matching exactly- mix prints and shades to create an eclectic look.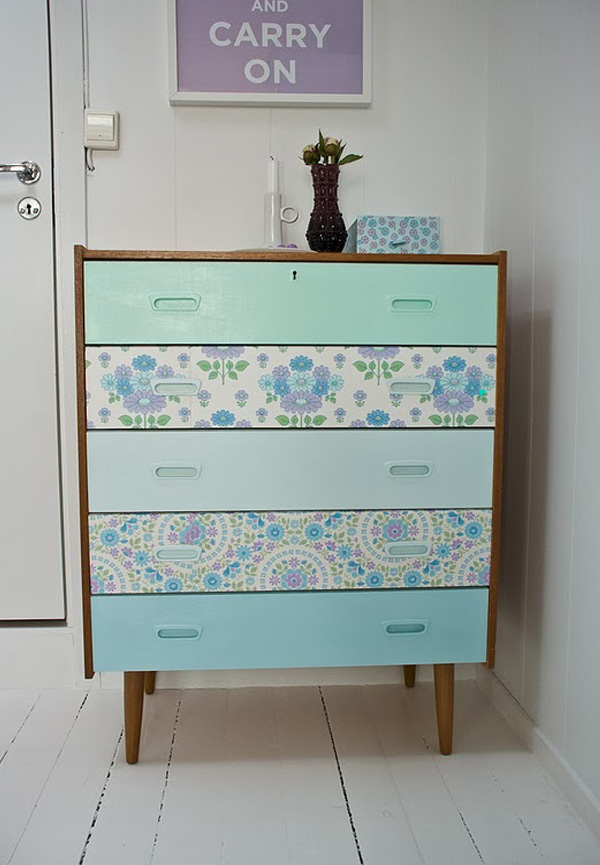 Skip the paint entirely and opt for a clean, uniform look. This dresser from HGTV shows that the right wallpaper can transform your project into the ideal modern showstopper outfitted in varying shades of gray.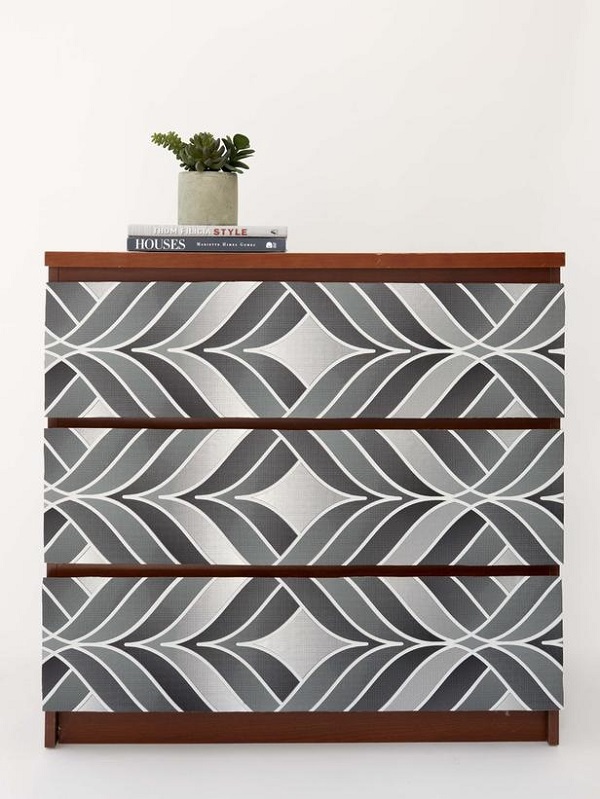 Innovative Details Create a Unique Piece
Keeping parts of your original dresser intact can create a unique piece. This dresser from Centsational Girl shows how a partial paint job can bring outdated furniture into the current era. Try reversing the paint combo (paint the drawer faces and leave the frame untouched) for an equally interesting look.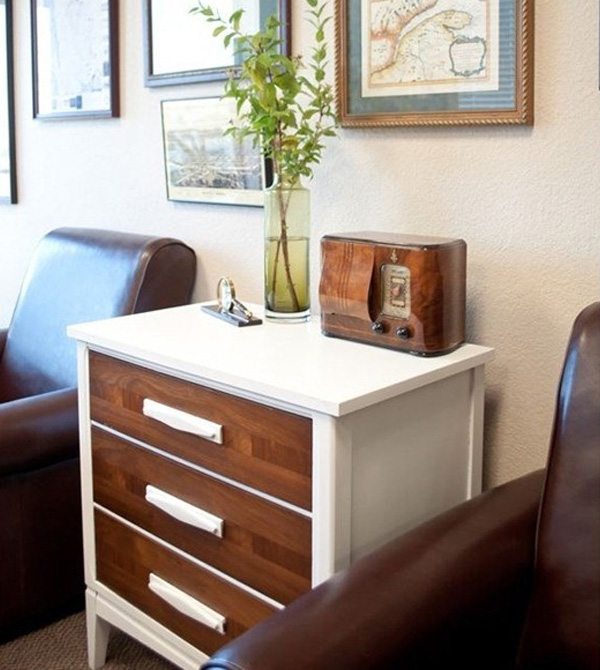 This garage sale find was inspired by a common plumbing material- PVC pipes! Mandi of Vintage Revivals fitted cut PVC rings into recessed drawer fronts, then used a glossy spray paint to finish it off. Who would have thought a trip to a home improvement warehouse would result in such a beautiful dresser?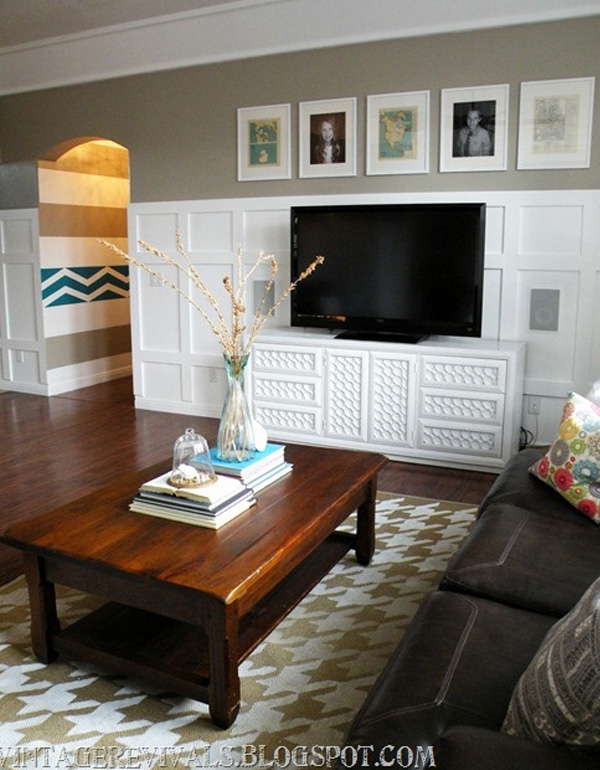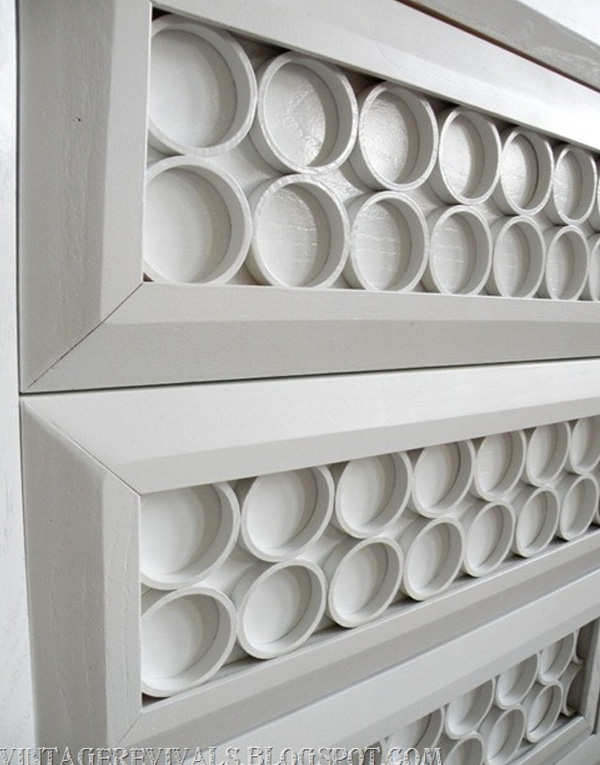 If you have your eye on a thrift store purchase or have a dresser sitting in the garage in need of a little DIY magic, use one of these ideas as inspiration! There are tons of techniques out there, so don't be afraid to find one that suits your style. Have any of these projects sparked an idea? Tell us about it in a comment section below.