The bathroom is known to be the most intimate place in a home, a room for relaxation, stress relieving and alone time. The toilet is an even more delicate aspect.
It´s not often we give thoughts to bathroom fixtures such as tub or sink, and even more rarely, the toilet bowl. Ancient civilizations treated this aspect with consideration, if we regard scientific evidence about their sanitary systems. All the more, it should not be neglected now, in the modern era.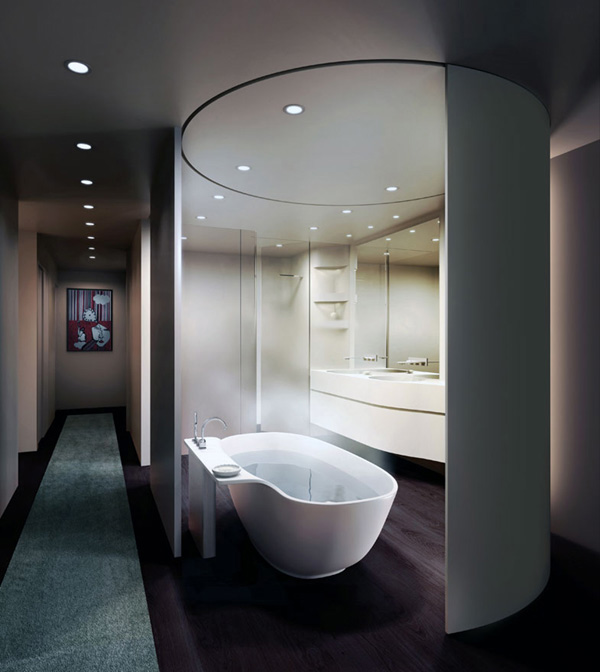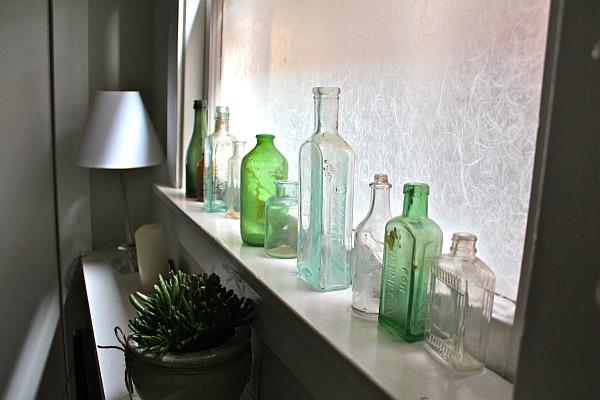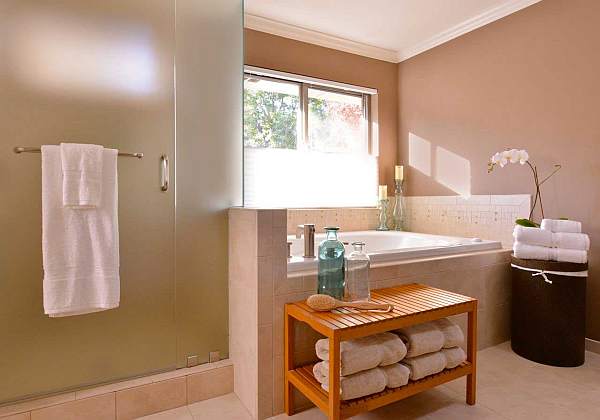 When designing a full-on bathroom with toilet, there are some things to be taken into consideration. Separating the toilet area from the rest of the bathroom might be one of them. Partitions come in various shapes and materials, from panels with a strong presence in the room to subtle elements. Just remember you don´t want to shower the bathroom part with luxury and care for detail and leave the toilet a purely sanitary place with no hint of aestheticism. It is said that many poems have been written there, and no wonder, since it´s the one place in the home where the body purifies itself.
To make a clear spatial separation between toilet space and the rest of the bathroom, use walls or sliding doors. This door slides on a horizontal rod above the entrance, a massive reinterpretation of what earlier used to be just an improvised curtain.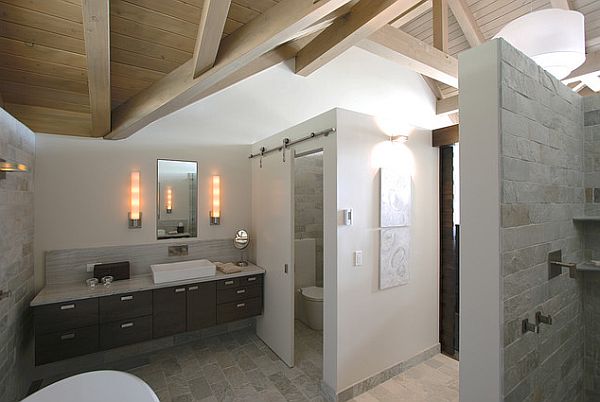 by Masterson Studi
For a little subtler separation, a glass door is probably the most suited. Whether granulated or matt glass or even glass with appliques, it gives an impression of clean and weightless.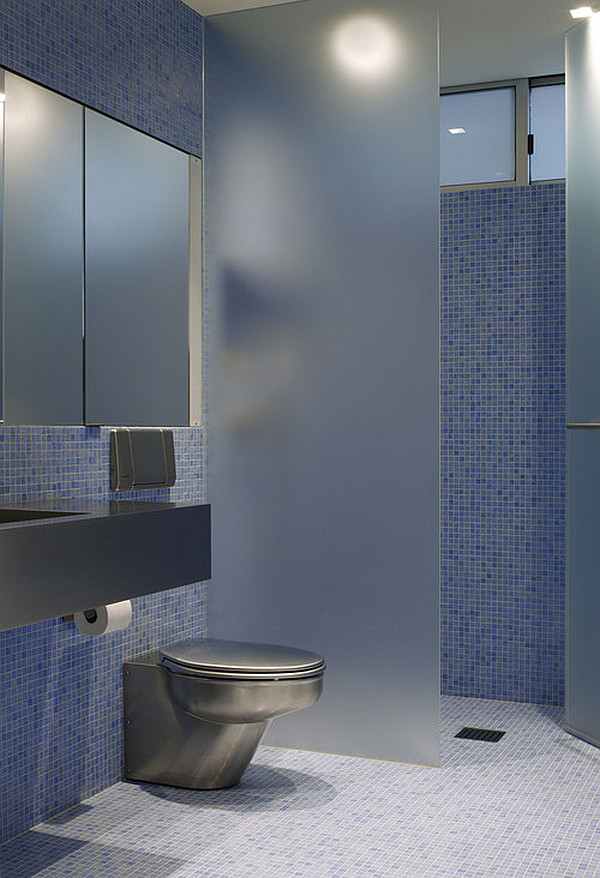 by Matarozzi Pelsinger Builders / Photo: Marion Brenner
Some solutions rather hint at a spatial separation than actually part the space in two isolated areas.
These partitioning walls with shelves and cut-outs are inspired and artful. They are just the right accessory if you don´t want the toilet bowl to be seen immediately upon entry.
Notice the delicate wall lamp above the toilet, making for a pleasant atmosphere to this space.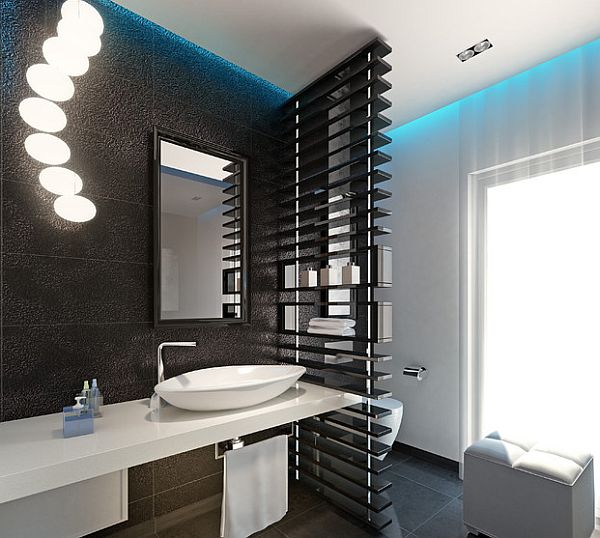 by Bathroom By Design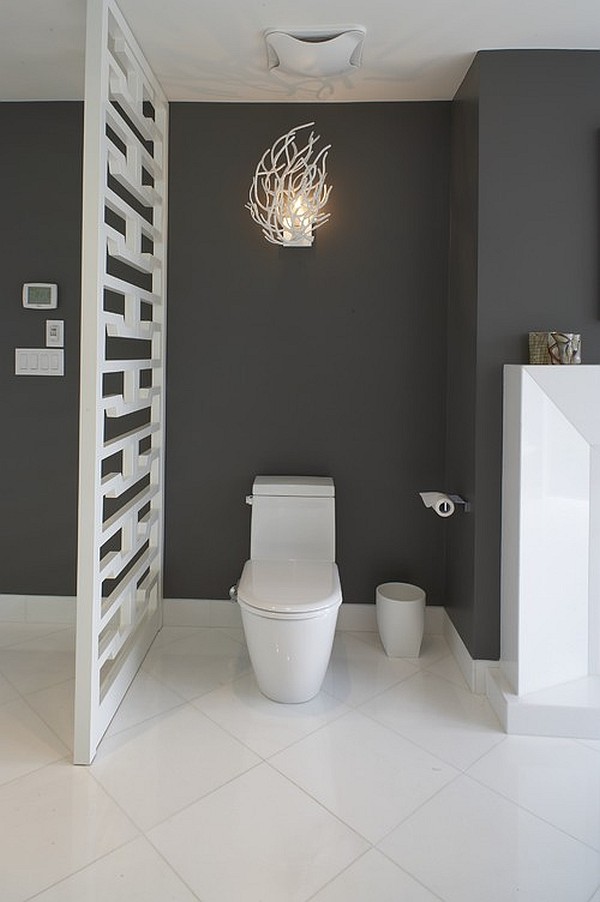 by LOTOS Construction
A rather popular solution is creating a spatial delimitation of the toilet on waist height. Thus, the toilet is only formally separated through a parapet, but not secluded. Placed in a nook of the bathroom, it can thus be integrated more cohesively into the furniture scheme.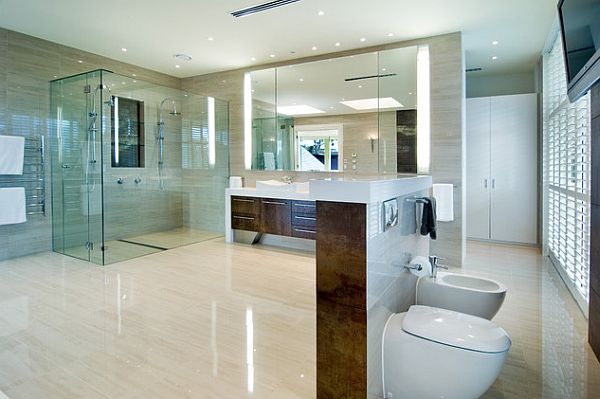 by Bubbles Bathrooms
Here, a carefully furnished sink and toilet area with a bright, delicately patterned wallpaper and artwork for relaxing suggestions.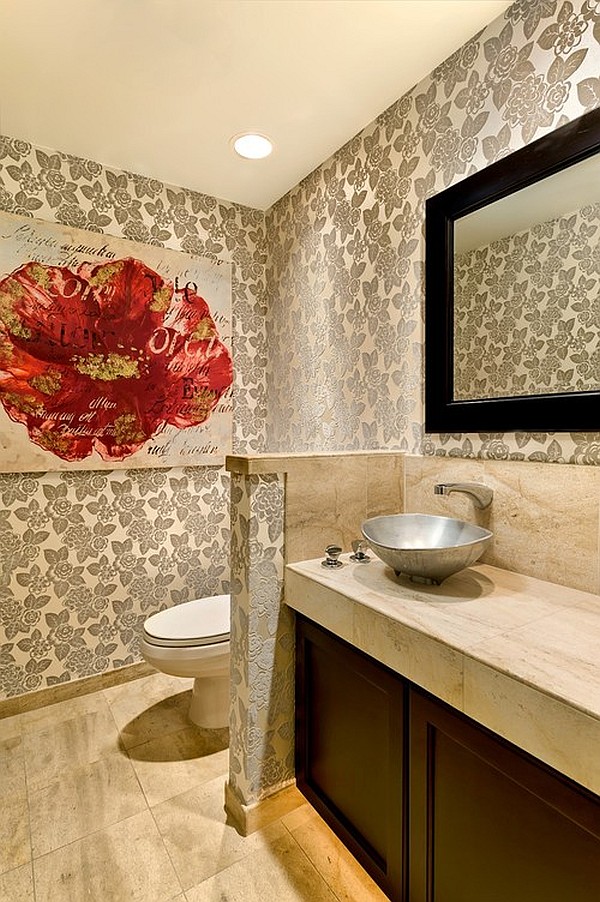 by Angela Strickland
If you have enough space for a bathroom plus toilet, consider adding some plants to the design scheme as well. A hush of greenery never harmed anyone, moreover, it helps relaxation and stress relieving. Wooden finishes add a touch of nature, while mosaic tiles, a very popular bathroom choice, give a hint of oriental and exotic.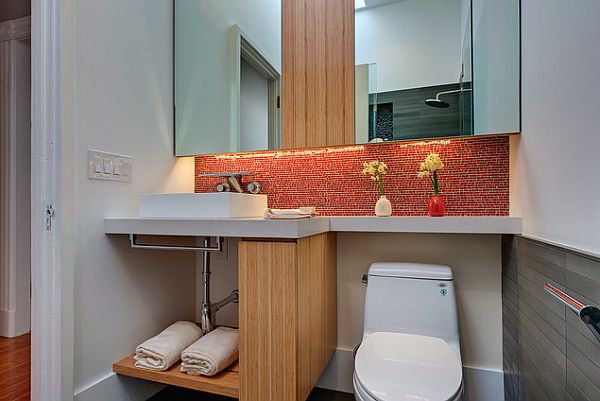 by Michael Tauber Architecture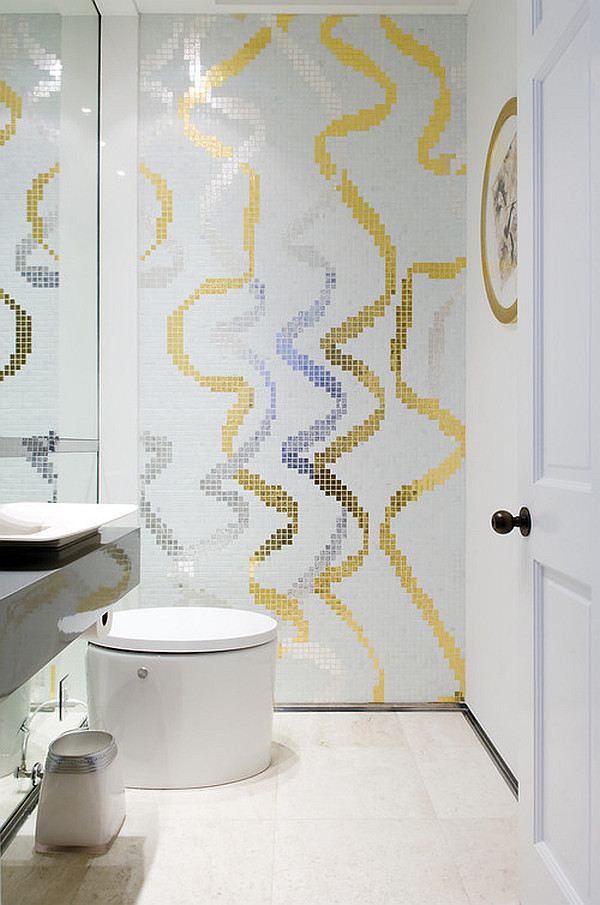 by Pepe Calderin Design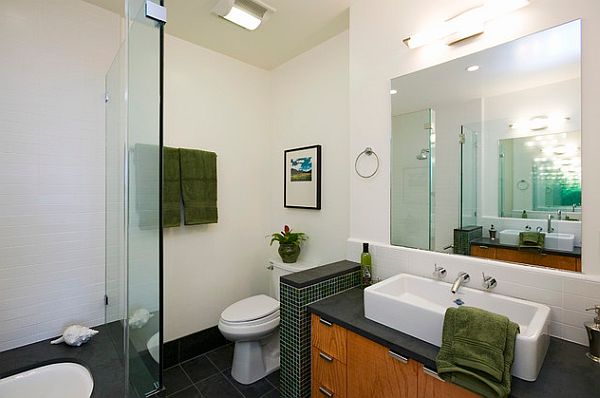 by Rossington Architecture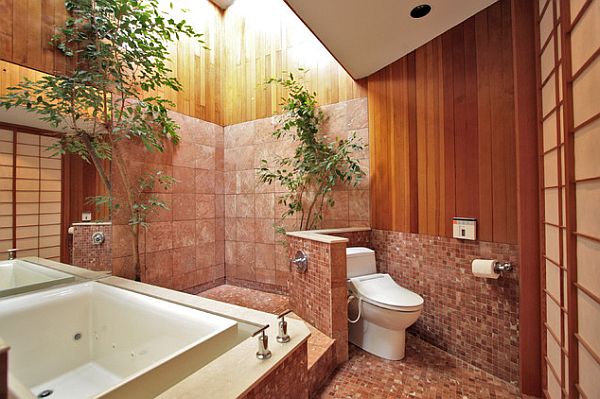 by G. Steuart Gray AIA
Last, but not least, pay some attention to choosing a toilet bowl.
The only way to make sanitary space feel cold and rudimentary is treat it as such. In addition to the cleanliness, it is the homey touches and the attention to detail that differentiate the toilet of your home from a public one. If you´re tired of the classic toilet bowl shape, take a look at the minimalistic modern design that makes a toilet bowl to a cult object. Puristic elementary shapes – cubes, cylinders, half-spheres in immaculate white or stone texture or stainless steel that simply cannot leave you cold.