The city of Shenzhen in China might not be on the top of world's most favorite destinations. But it sure is a thriving cultural and business hub in the region that sees a constant inflow of visitors from across the world. Located in the heart of the city is the St. Regis Shenzhen that offers world class accommodation and services for those who wish to be pampered on their trip to this part of the world. Bringing the best of St. Regis brand to the region, this hotel dazzles with its stunning interiors that are at times extravagant and superlative service that matches its striking form.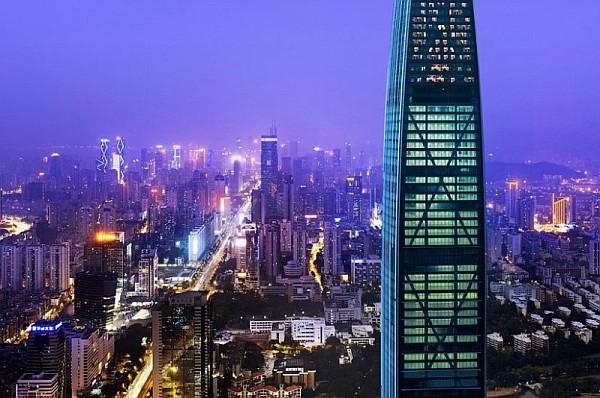 First thing to catch your attention will be the reception area of the hotel that is located on the 96th floor and offers you a glimpse into the beautiful 360-degree views you will get of the entire city. Located above the financial hub of the city, it is a great place to stay, wine and dine for those who wish to impress their business clients.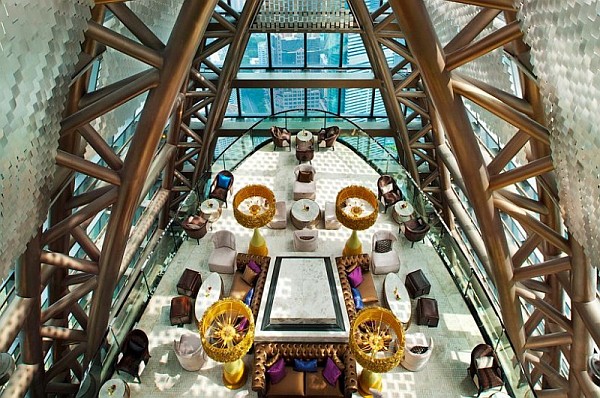 The sweeping dining space of its five restaurants and the lounge bar bring in an Oriental and regal flavor to you evenings. The sparkling glass surfaces, brilliant chandeliers and bold purple and golden hues remind you constantly of your elegant location. Priceless!
Guest rooms though have a more contemporary spa-like setting with sleek and stylish furnishings, state-of-the-art accessories and a far more neutral tone. A relaxing spa, an indoor swimming pool, classy conference rooms and a modern fitness center make your stay all the more pleasurable. Add to it features like 'in-room safe' and high speed internet connectivity and you might be tempted to never check out at all! [spotted on: myfancyhouse]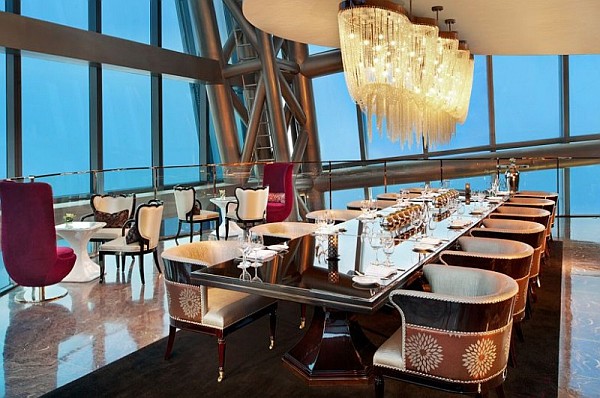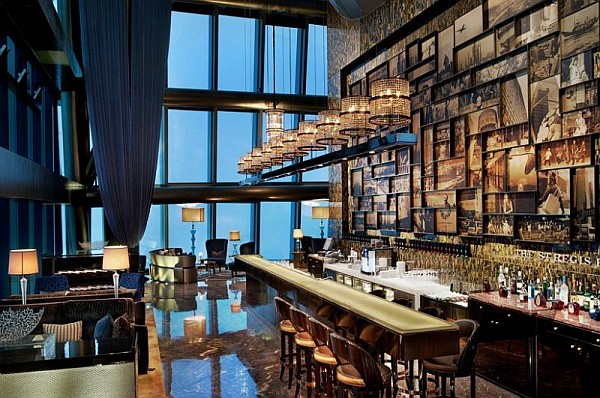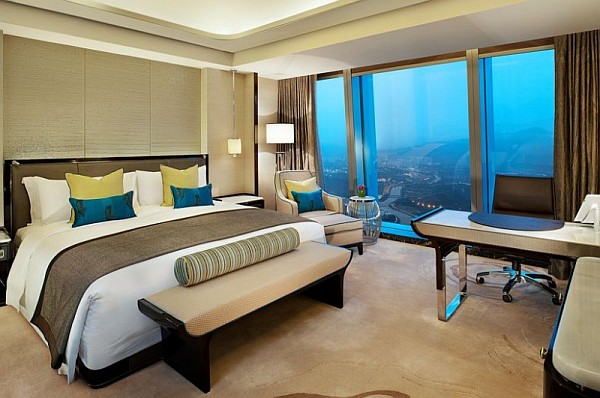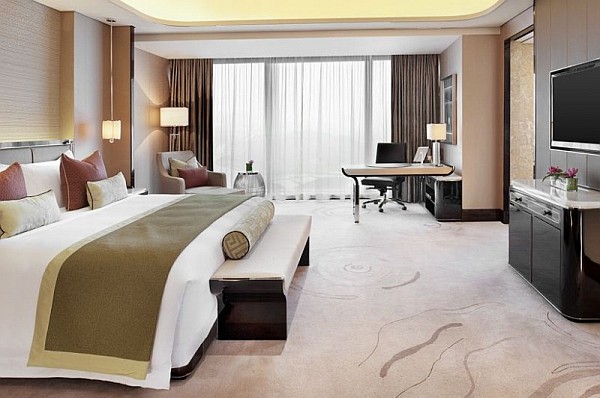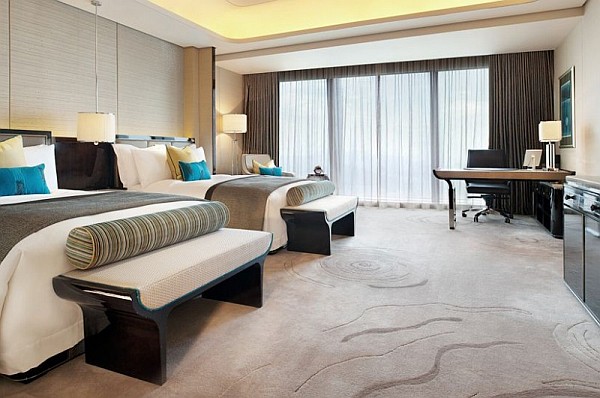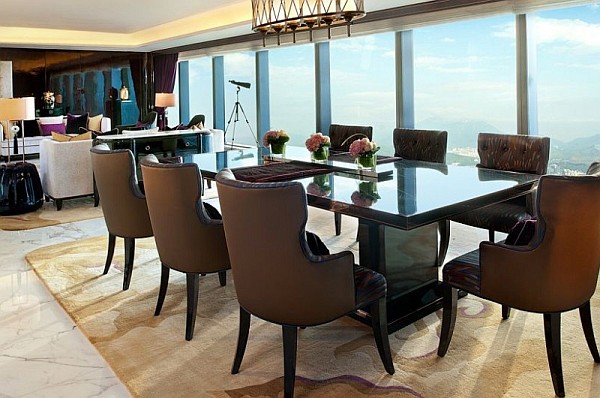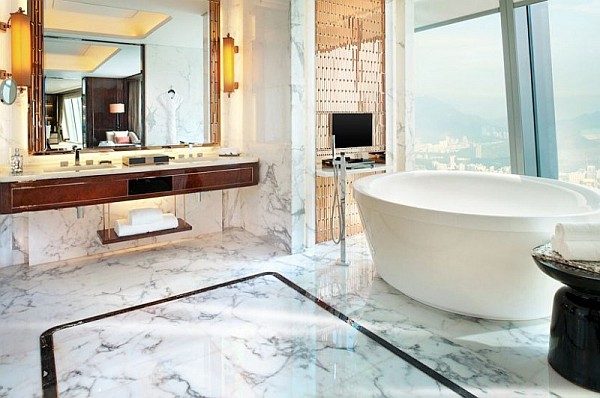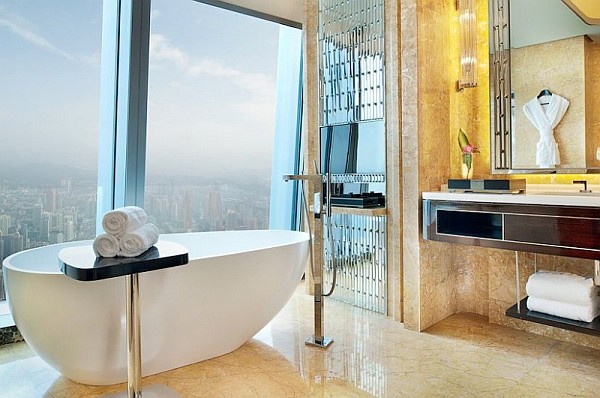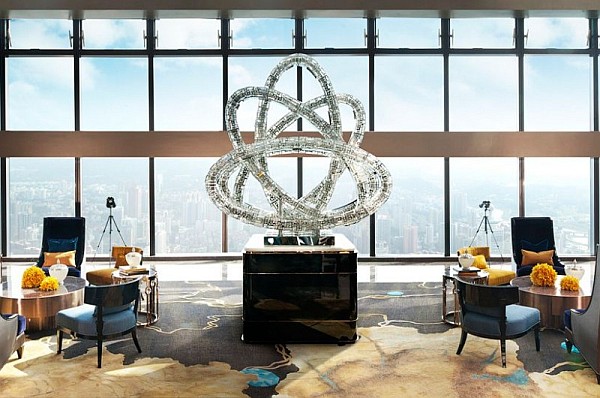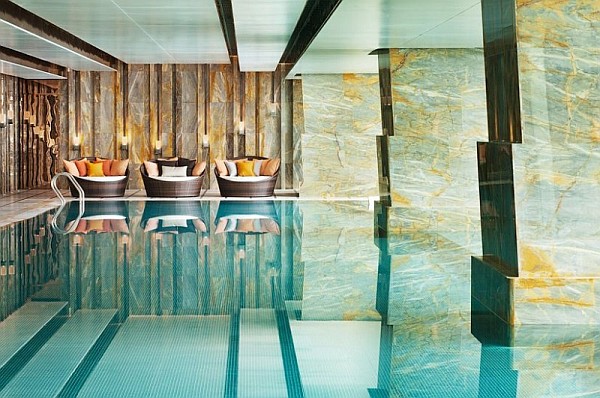 Liked the story? Share it with friends.