Casa Kolonihagen by Tommie Wilhelmsen is located on a beautiful green plot in Stavanger, Norway and it showcases everything we love about modern Nordic style. Simplicity is one of the key elements in the design of this gorgeous holiday retreat. The idea was to create a flowing interface between the compact and sleek interiors and the vibrant surroundings. The result is a getaway that is stylish and sleek with a semi-minimalistic in its appearance.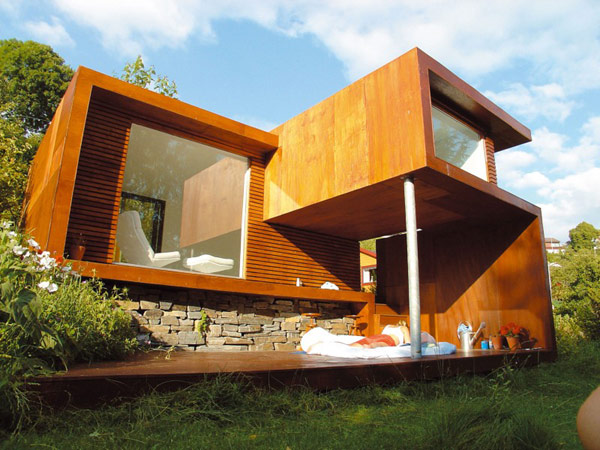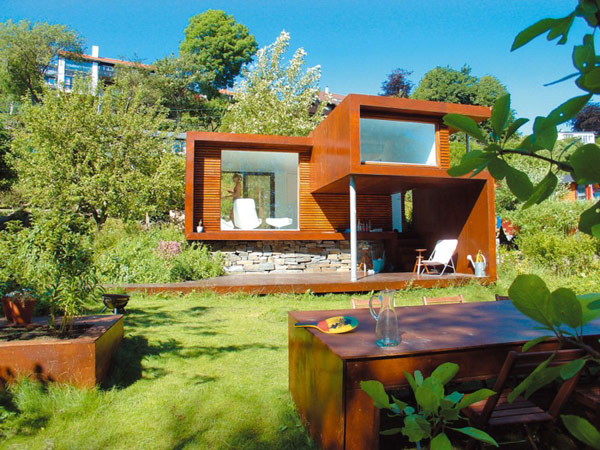 With only 24 square meters of living space being available, it was important to not just ensure that the surroundings were connected with the use of floor-to-ceiling glass windows, but the interiors themselves needed to be uncluttered and airy. This was done with a single white tone throughout for the walls, with striking blue of the cushions and the bedding adding a vivacious variation. The intelligent use of wood outside along with clean and well defined lines brings in the modern touch with ease.
The green outdoors become an integral part of the retreat as a large dining space with seating for 10 is set up in this backyard. A holiday retreat should be all about encouraging those inside to spend time outdoors and Casa Kolonihagen does exactly that. The décor is easy on the eyes and chic, while a little niche turned into sleeping area makes up for the lack of extravagant space. Easy on the eyes and understated elegance ensure that you know for sure that this is 'all Norwegian' to the core!