Some of the most sought after features in a modern residence are clean and well defined form, ergonomic interiors and a view to die for from its vast confines. Designed with a sense of 'flowing philosophy' by Stuart Silk Architects, the Washington Park Hilltop Residence tries to amalgamate both varied styles and visual textures into one beautiful home.
The unabated views of Washington Lake, Mt. Rainier and North Cascades defined the way the house was conceived. Adding to this gorgeous natural setting is the use of water features inside the home to create an ambient atmosphere.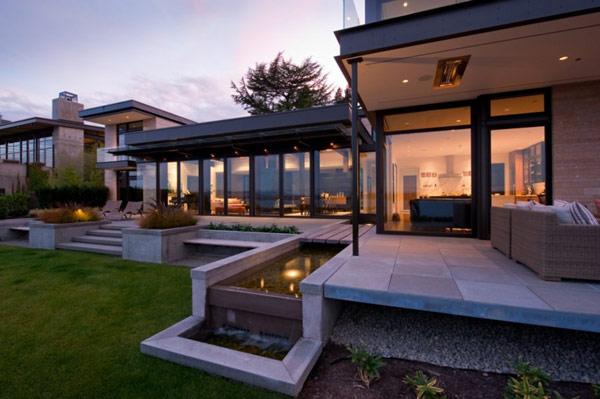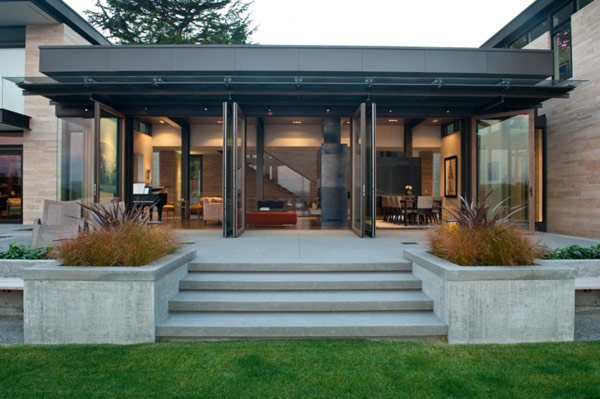 The structure of the home mimics the letter 'H' in its form with the living, dining and lounge spaces forming the central hub, while the personal quarters and the bedrooms are confined to the flanks on both sides. The interiors are both spacious and well ventilated, with extravagant use of glass being an apparent feature all around.
The passages to the wings are compressed between gently moving water courses inspired by the canals of Suzhou and Venice.
Water cascades and courses offer a unique and inimitable look to the home as they greet you every time you move between the main section of the residence and the private wings. Stone and wood complement the use of glass, while stylish décor, a modern kitchen and interesting art work give the home an exclusive appeal. Throw in the sleek fireplace, warm lighting and a lush green garden and you have a complete and tasteful modern residence.