Most modern homes tend to gravitate towards neutral themes and shades, which most often give them a very sleek, sophisticated and contemporary look. Yet, the line between balance and plain old bland is pretty thin and if you get it wrong, things can go distinctly south. Iron Lace by Gestion René Desjardins is a stunning example of how to get it right by using cool and sober shades that add up to paint a stylish and refined picture.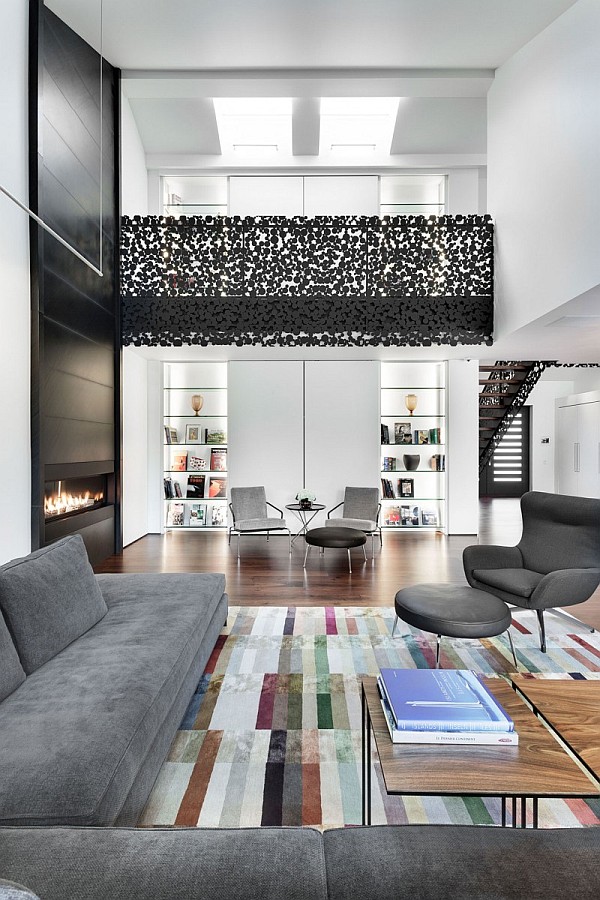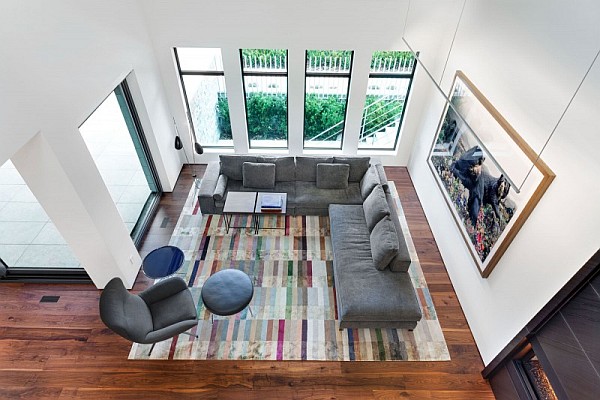 This residence in Montreal, Canada employs a lovely and relaxing theme created by the use of grey, white and black and yet the home looks effervescent and lively thanks to the smart use of colors and placement of décor that gives it a unique character of its own. A colorful rug in the hall really adds a lot more than one would expect to the entire space, while a modern fireplace set in a glass case, an unassuming, yet regally lit bookshelf and chic furnishings combine to create an atmosphere of understated class.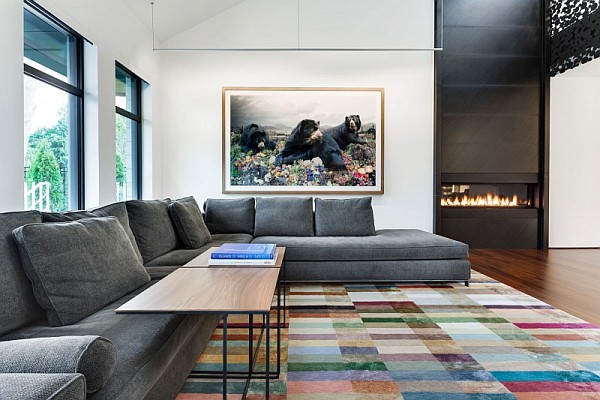 The ergonomic kitchen area with its uber-modern shelves blends almost seamlessly into the structure of the house, while the staircase and its stained glass fence is a work of art that steals the show as you step into the next level. The 3-story dwelling sports the bedrooms and the seating area in the top two levels, while selective use of wood and brilliant lighting installations complete this warm and inviting home. Beautiful and balanced to the core!