Zermatt, Switzerland is not the place where you would expect to find a world-class home draped in bountiful modern comforts that has been specifically designed for the exclusive use of a local star designer. Yet, it is among the imposing snow-capped Alps of the region and overlooking a beautiful village nearby that you find the Heinz Julen Loft crafted by Heinz Julen himself. Previously reserved for his personal use, you can now enjoy a piece of its extraordinary opulence as it brings together classic design with contemporary comforts.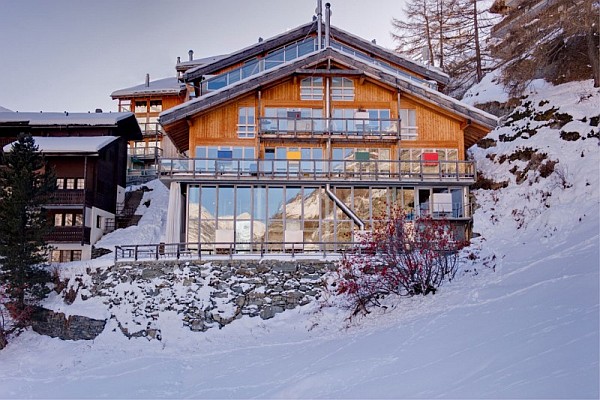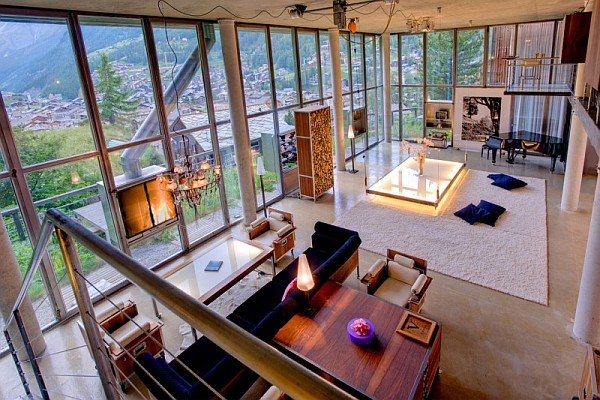 The loft apartment basically ports 3 unique levels that have been crafted to offer complete luxury, while still giving you the privacy you seek at every turn. The living area that you step into is characterized by large floor-to-ceiling glass windows and offers lovely views of the surrounding Alps, while a suspended and illuminated table steals the show thanks to its audacious form.
The stairs lead to the second level where you have the 'chill-out' zone that sports a free-standing Jacuzzi bath, a TV, a sofa set, a dining area, modern kitchen and even a cantilevered bar area for all your intoxicating delights. The flooring is made up of opaque glass with inset lighting and is perfect for an all-night party!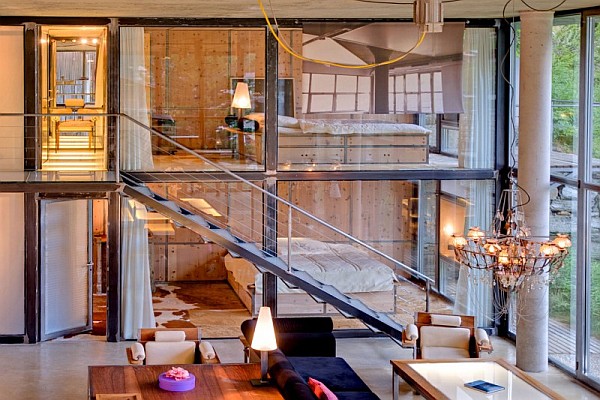 The top level consists of two en-suite bedrooms and a grand master bedroom that even has an island bed with rotating floor, a walk-in wardrobe, free standing bath and a whole lot more! In short, this is a loft crafted by a designer to experience the ultimate in luxury and indulgence and it looks exactly like that in every sense of the word! [Alpine Guru / spotted on homedsgn]