Is your winter closet in need of a revamp? Whether you are running out of room for winter clothes, or your kids don't have a dry place to keep their winter gear, it's time to get organized before the spring! Spring is the time to gather and pile all the heavy winter clothes and other accessories and then placing them into closets. Here are some ideas for organizing winter clothes of your family and you. From your hall way storage to you bedrooms and mudroom, look at these tips to get your winter items organized once and for all!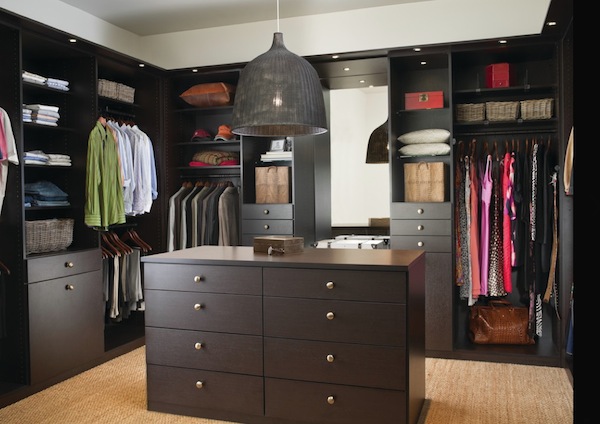 Image: California Closets – via
Which Items to Place Where?
Sometimes you are short on time when you need to make a complete seasonal closet overhaul. In order to make impactful changes within a short time, you have to know which item to place at which part of the closet. You have to fold knits and sweaters but slacks should be hung. Put your favorite items in front of the closet and push the less-frequently worn clothes toward the back. It is likely to be cool in the early morning and night this time. So, keep light jackets, scarves, and cardigans at the front side of the closet.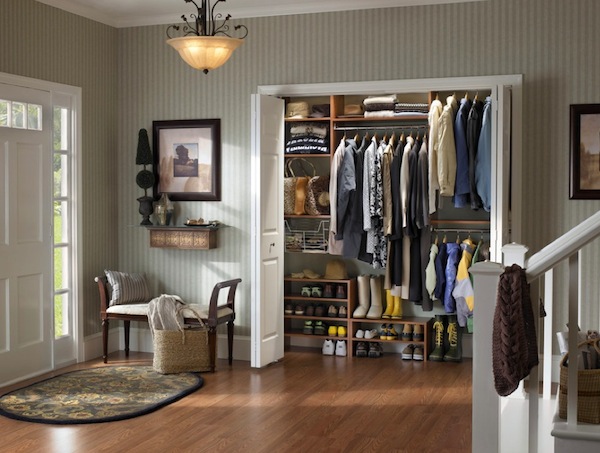 Image: Closet Maid – via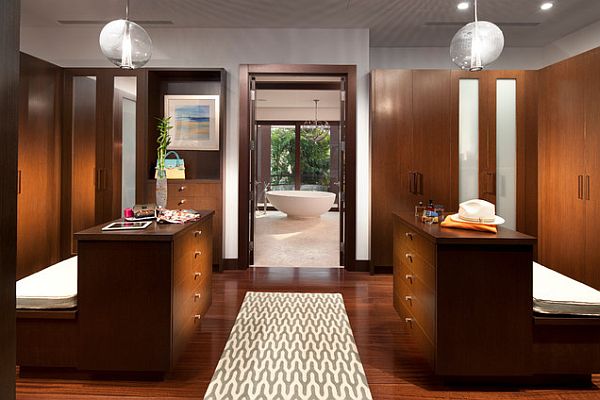 by Affiniti Architects
Sharing a Closet
Many of you have a sharing closet especially when you have children who often share a room. In case of sharing closet, it is very necessary to keep track of whose clothes are whose. You can use color-coded hanger to resolve this problem. A separate color for each of the member will save clothes to be mixed up. Separate partition for every family member can also be created in the closet.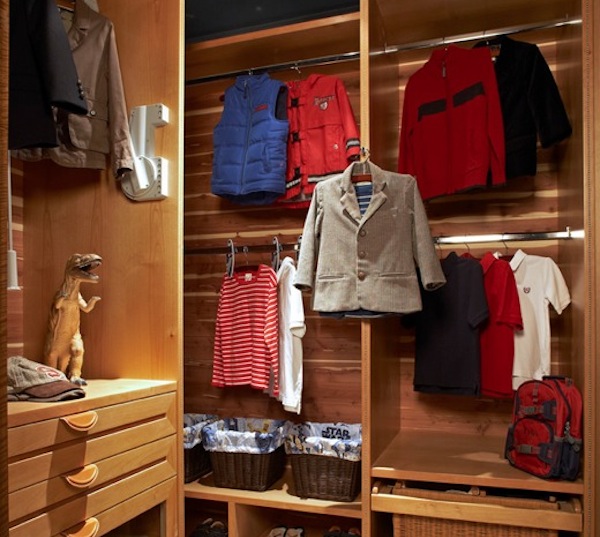 Image: LA Closet Design – via
Repurpose, Recycle or Giveaway
You can lose some weight of your closet by giving winter clothes to charities, giving to younger siblings, or reusing clothes for other purposes around the house. You would be surprised how old shirts make great cloths for housework! Sort out warm clothes like coats, sweaters, woolen caps, etc. and keep them in a collection basket. Ask your relatives and friends to donate some items too. Check if the clothes are clean and in good condition and then, donate the basket to your local church, charity or throw a garage sale!
Image: Solaris Inc – via
Organize Wet Shoes
Non-boot shoes can be kept in a hanging canvas bag. It is a good option in case of small shoe collection and if you are running out of space. If the closet floor space is not enough to store everyone's shoes, over the door shoe rack is a good option. However, a nice alternative for storing seasonal or special shoes that are not used except special occasions is to use under bed shoe storage. Use canvas storage boxes for this purpose, as they are sturdy enough to be pushed under the bed.
Leave dirty and messy boots on the door or in the mudroom if you do not want to track mud and rain into your home. Placing a boot rack and a hanger in the mudroom is a perfect solution for hanging raincoats and storing rain boots. If you have a large closet, place them on the closet floor. Otherwise, place a boot tray in the entryway or foyer and keep the boots there.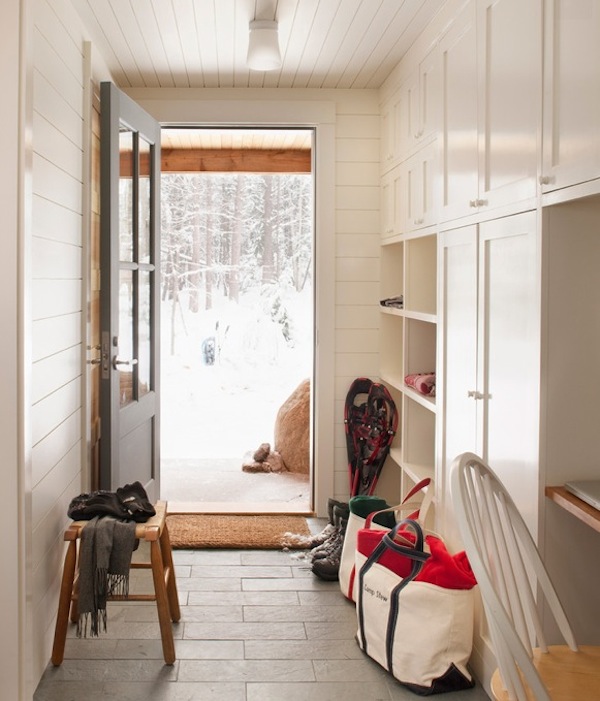 Image: Trent Bell – via
Store in Cool Place
The packed clothes should not be stored in areas that are exposed to either moisture of extreme heat. Attics, basements, and garages are not good places for storage. A perfect choice would be a cool and ventilated place that is not directly open to sunlight. Put the warm clothes in stackable boxes and then place them neatly on higher shelves of the closet. A specific wardrobe or a built-in window seat cum storage can be ideal for putting blankets or seasonal clothes.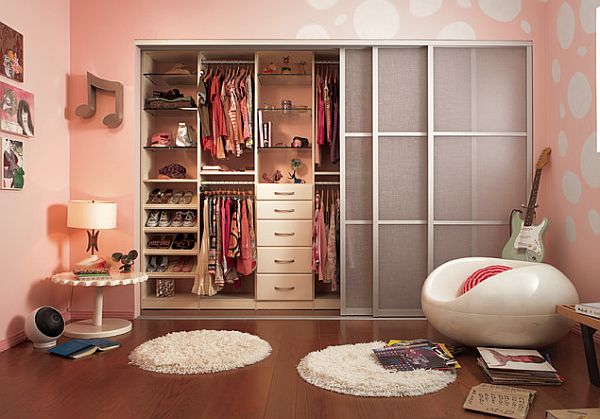 by California Closets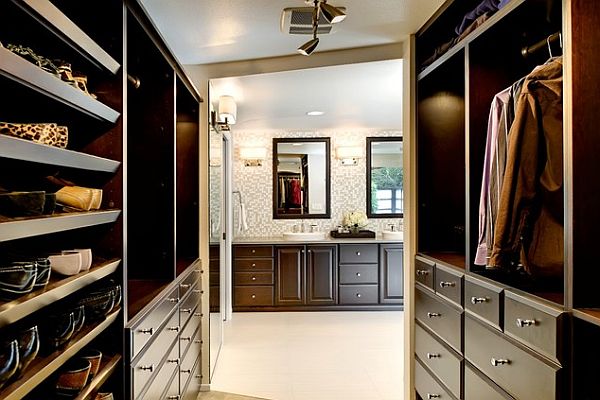 by Angela Strickland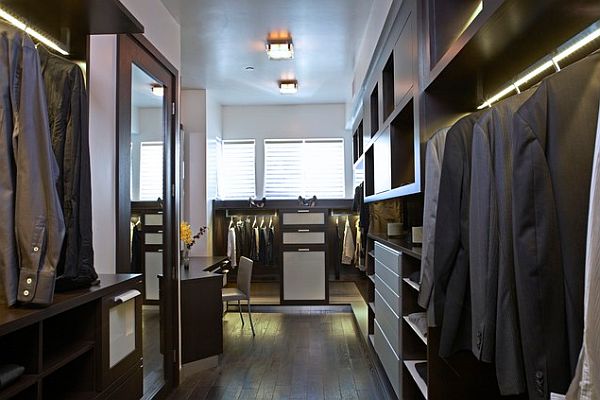 by Lisa Adams, LA Closet Design
Ensure that there isn't a mix up of different kinds of clothes or other items so that you can keep track of the items easily. Your winter home should be organized and functional Try these simple tips to keep your home ready for the wet weather and the spring showers that are on the way!